Betfair Casino Welcome Bonus
Casino lovers from all over the world may have probably heard of Betfair before. This popular casino has steadily become one of the leading giants of the online casino industry thanks to the large variety of games they offer, the quality of their services, and the widespread popularity of their website in social media.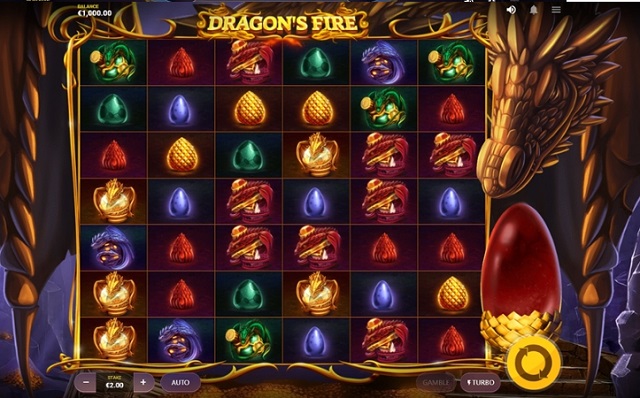 It's only natural to expect an awesome welcome bonus (if you don't know what a welcome bonus is, find out here) when looking at one of these flagship casinos, and Betfair knows that – that's why they've come up with the Betfair welcome bonus as a way to offer new players the chance to earn free money as part of a lucrative match deposit bonus. What makes this bonus so good, you may wonder?
The answer is very simple: you get to play your favorite games with incredibly fair stake weights, something that not many casinos are willing to offer. There are some things that you should consider when taking up the Betfair offer and we'll go over them on this article, but rest assured that the Betfair welcome bonus is as fair as it gets.
How to Get the Betfair Welcome Bonus
Obtaining the Betfair welcome bonus is one of the easiest parts of the entire offer. In order to get started, all you must do is create a new account on Betfair. As with any other casino offer, you must be sure that all the information that you've entered is legit – users are not allowed to play more than once per household, IP address or bank account.
Keep in mind that virtual deposits are not eligible to claim this offer. If you intend to make a deposit with Neteller, Skrill, PayPal, or any e-wallet, your funds will be deposited into your account, but you will not be able to claim the bonus cash in the cashier section. Do not attempt to claim it or your account may be suspended.
Claiming the Bonus
There are a few things to keep in mind when claiming the Betfair welcome bonus. The first and most important one is that you should make a deposit of at least €10 in order to be eligible for the bonus. Smaller deposits will still be credited to your account, but you won't be able to request the bonus funds to be added to your account.
The maximum amount of money that you can earn with the Betfair welcome bonus is €100, and the promotion consists of a 100% match deposit bonus. This means that you can deposit an amount larger than €100, but you will only receive €100 in the form of bonus cash. You will receive the bonus in a separate wallet where the casino keeps your bonus funds.
You will be able to track how much bonus money you have left and how much you need to keep wagering in order to comply with the site's wagering requirements. The Betfair welcome bonus is very friendly in this regard – the site doesn't force you to add more cash to comply with the bonus terms, nor does it require players to spend a ridiculous amount of time playing to fulfill the requirements.
After making your first deposit on the site, all you must do is click the Claim Now button on the Cashier section of the website and the bonus funds will be added instantly to your account. The amount of bonus cash that you receive from the Betfair welcome bonus completely depends on the amount of your first deposit.
What the Betfair Welcome Bonus is About
It's common to see welcome bonuses where the player is forced to play slots in order to comply with the site's wagering requirements. However, it's understandable that not every player is looking forward to playing slots, and some would prefer spending their bonus cash in table games. That's exactly what the Betfair welcome bonus is all about.
The stake weights of table games are some of the highest that you'll find in the online casino industry, which makes this bonus one of the best welcome bonuses for table game enthusiasts on the internet. You'll still be able to play slots, as these always have higher contribution percentages for the wagering requirements, but lovers of roulette and blackjack will have a great time with the Betfair welcome bonus.
The Betfair welcome bonus doesn't give away any free spins at the moment, but you can use your free bonus money wherever you prefer. You can play whichever game offered on the site to your heart's contempt as long as you keep an eye out for the wagering requirements and the timeframe in which you can fulfill them.
Betfair Welcome Bonus Terms and Conditions
Leniency with wagering conditions is probably the most sought-after aspect of a welcome bonus, and the people over at Betfair know this. There are some aspects of this offer that you may not like, but in general terms, it's one of the fairest and most lucrative welcome bonuses that we've reviewed here at The Casino Wizard. Be sure to understand the following terms and conditions to the full extent of their restrictions – we've listed the most important ones here.
Wagering Requirements
The Betfair welcome bonus has a wagering requirement that would be considered high if it weren't for the awesome stake weights that the casino offers to their players. Whichever amount of bonus cash you receive must be wagered 45 times before you can cash out on the winnings. We usually recommend our readers to be wary of casinos that demand wagering requirements of over 40 times, but some offers -like this one- are more than worth it.
You only need to wager the bonus amount itself, which means you don't need to wager your actual deposit cash in order to fulfill the wagering requirements of this offer. Keep in mind, however, that players from the following countries need to wager the bonus cash a total of 90 times instead of 45: Ukraine, Croatia, Bosnia and Herzegovina, Romania, Serbia, Macedonia, and Poland.
Stake Weights
The stake weights are truly what makes the Betfair welcome bonus one of the best offers on the planet. Betfair allows you to play a ton of different games with a contribution rate of 50% towards the fulfillment of your wagering requirements, which is what truly sets this bonus apart from other lucrative offers that you may find online.
With the current set of stake weights put in place by the Betfair casino, you'll be able to play blackjack and roulette as well as many other card games without having to worry about low contribution rates. That's why the wagering requirements of this bonus are so high – you can play any game in which you feel you have a good chance of winning, including those that involve skill. The list of games that you can play with the Betfair welcome bonus and the percentage that they contribute to the wagering requirements is as follows:
Slots – 100%
Arcade, Scratch, Fixed Odd Games – 100%
Roulette – 50%
Card Games – 50%
Sic Bo – 50%
Blackjack – 50%
Craps – 5%
Videopoker – 5%
Pontoon, Blackjack Switch, Red Dog, Lucky Wheel, Casino War, Casino Hold'Em, Wild Vikings, Stravaganza – 5%
Zero Games, Blackjack Surrender, 3D Roulette and every other game not mentioned so far – 0%
Live Casino Games – 0%
Bonus Restrictions
Apart from not being able to withdraw winnings from your account before fulfilling the Betfair welcome bonus wagering requirements, you also need to keep an eye out for other limitations imposed by the casino. For example, your deposit cash will be used first when trying to fulfill the wagering requirements of your bonus.
Once the money deposited in your account is completely depleted, the bonus cash will start being used for your bets. This doesn't mean that the deposit cash isn't contributing to the wagering requirements – it is. It just means that you'll have to sue your regular money first before you can gamble with the bonus cash.
This is but a formality, though, as it ends up being the same thing in the end if you're winning. You also may not apply to other promotion while the Betfair welcome bonus is still credited to your account. If you opt to take in another bonus while playing with the Betfair welcome promotion, it will stay queued up until you either run out of cash or the wagering requirements of the original welcome bonus are met.
The Betfair Welcome Bonus – Don't Miss Out on It!
You probably don't need any more convincing as to why this is one of the best welcome bonuses of the online gambling industry, so if you're a lover of casino games and fair welcome bonuses, you might be doing yourself a favor by claiming the Betfair welcome bonus before it becomes unavailable.
The offer is only available for players that register and make their first deposit before December 31st, 2019. Even though Betfair is likely to come up with another casino bonus after this one's validity runs out, you'd still want to take full advantage of this offer if you're a lover of blackjack, roulette, or any other table games.
It's difficult to find an offer with high stake weights in games with high skill ceilings – don't waste any more time - register in the site and claim the Betfair welcome bonus today! Read our full Betfair Casino Review here.