Get 5% with Every Royal Panda Casino Deposit!
The Royal Panda Casino allows every player to claim a staggering reward worth 5% of every deposit that they make. This, of course, serves as the Royal Panda welcome bonus, but it's also an ongoing offer that you can claim as many times as you like.
You will be able to get your hands on a fair few fantastic rewards every single time that you make a deposit. What's even better is that you get to withdraw the money quite easily, as the offer comes with some of the simplest wagering requirements that we have ever seen.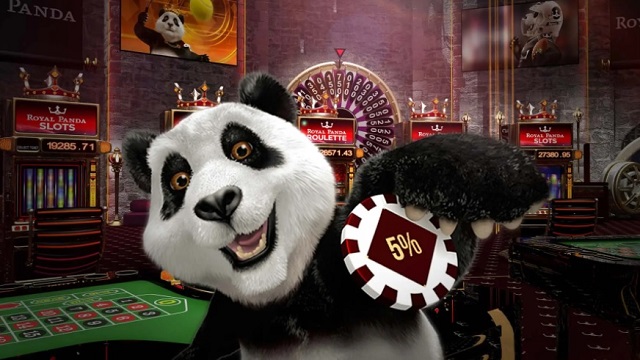 Learn how to claim 5% on EVERY deposit at the Royal Panda Casino and discover why this is one of the most visited online casinos in the world with our full guide on the Royal Panda free cash welcome, and learn how to withdraw this fantastic free cash bonus too!
What is the Royal Panda Casino Welcome Bonus?
The Royal Panda Casino 5% Cash welcome bonus is an offer that allows players to claim 5% of their deposit in free cash.
We know that you're wondering why this offer is just a 5% bonus, but the reasoning is actually brilliant: the bonus comes with a wagering requirement of just 3 times the amount of bonus cash that you get, which means that you can potentially comply with the wagering requirements in less than an hour.
Why Is Deposit Bonus Different?
This bonus is technically not a welcome bonus, but it serves as the Royal Panda welcome bonus for people who live in countries where the welcome bonus is not available. This bonus is recurrent, however, and you will be able to claim it as many times as you want.
How to Claim the Royal Panda Welcome Bonus
This fantastic bonus is really easy to claim, provided that you know how to register an account in an online casino. Let us go through the steps to help you out, in case you don't know how:
Verify the account via email
Claim the welcome bonus if it's available in your country
Make any deposit worth at least €20 get 5% of it credited to your account!
Remember that the offer can be claimed multiple times, as all you'll need to do is fulfill the requirements of the current offer that you claim and then make another deposit to claim it again. Just remember that you cannot have two active bonuses at once!
Royal Panda Veterans, Rejoice!
One of the best aspects of this fantastic bonus is that you don't need to be a new player to claim it. Everyone who has registered at the Royal Panda website will be able to claim the bonus, seeing as it is a recurrent offer on every deposit.
There is a new welcome bonus that Royal Panda veterans won't be able to claim, but this match deposit bonus on every deposit worth 5% of your money is meant to be claimed as many times as you want!
What You Can Do with the Royal Panda 5% Bonus
We'll be honest with you, as this offer provides you with the chance to claim the cash really quickly: be sure to play online slots with high RTP rates. That's all you need to do with the bonus. There really is no point playing games with low stake weights to claim this bonus cash when you can easily do it playing slots.
Remember that the wagering requirement of the offer is just 3 times the amount of bonus cash that you receive, so it's almost pointless to spend money in multiple parts of the casino. Go to the slot section, play, and withdraw the money in less than 15 minutes!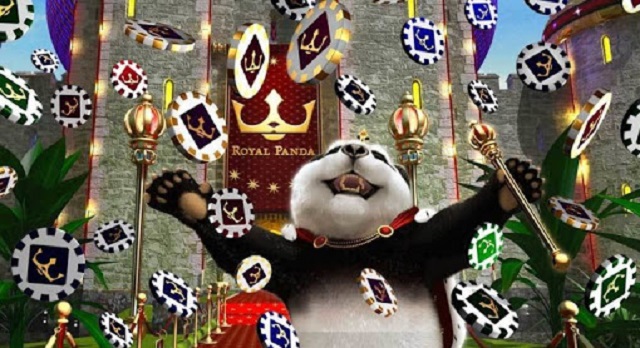 Royal Panda 5% on Every Deposit Welcome Bonus Terms and Conditions
The Royal Panda Casino has only a handful of rules that you'll need to pay attention to if you want to have fun playing with its fantastic bonus. We are going to tell you all about the most important rules here, so you don't have to read them in the Royal Panda site but rather dive straight to business.
Wagering Requirements
The Royal Panda casino has a simple wagering requirement that is very easy to comply with. You will only need to wager the 5% bonus cash a total of 3 times before you can withdraw it, which makes it one of the easiest offers to withdraw in online casino history.
Money Expenditure
You can spend the bonus cash to play on the Royal Panda sportsbook. However, you must also understand that bets will only count if the odds are 1.8 or higher. In the same vein, should you choose to place combined bets (parlays), you will need to have all the odds be of 1.8 times or higher.
Bonus Timeframe
You have up to 7 days to comply with all of the wagering requirements of the offer, or else the money will be fully removed from your account.
Get 5% on Every Deposit at Royal Panda!
The Royal Panda Casino has a welcome bonus available, which differs from this offer. However, seeing as this bonus can be claimed on every single deposit (including the first one, of course), we can't help but recommend it as the best bonus in the casino and one of the best Royal Panda bonuses that you can claim.
We have already spoken about how the Royal Panda VIP program is one of the best in the industry, but this bonus has been recently introduced and it's even better than any other promotion on the site.
It's time for you to pay a visit to the Royal Panda Casino and claim this amazing bonus now. Remember that players who already have an account on the casino can also claim the bonus, so be sure not to miss out on these incredible rewards if you already have an account on the casino!