Claim 100% up to €200 + 11 Welcome Spins Wager Free
The Videoslots casino welcome bonus is one of those casino bonuses that completely honors the name of the casino that offers it. The promotion allows players to claim a sum of €200 with their first deposit, but also an additional (and staggeringly high) 4,200 extra spins to win in battle of slots - and all of it is just one click away!

The Videoslots casino is the online gambling specialist in online slots. In the site, you will learn everything you need to know about slot games and you'll find the best slots on the internet, all of which are developed by the best casino game creators on the planet. If you want to enjoy a truly wonderful gambling experience and you're a fan of slots, then the Videoslots casino might be exactly the one site that'll suit your needs.
The Videoslots welcome bonus certainly has a lot to offer, but you won't be able to enjoy it if you don't fully understand the rules that oversee the promotion first. As such, we've made this article to guide you through the most important points of the Videoslots welcome bonus, as well as to help you better understand everything that comes with this incredible casino promotion.
How to Get the Videoslots Welcome Bonus
The Videoslots welcome bonus can be activated by every player as soon as the first deposit is made in a brand-new account. After depositing any given amount of cash that equals or exceeds the €20 minimum fee, just head to the "My Profile" section of the Videoslots website and select the Bonuses option. There, you'll see all available bonuses that you can claim. Select the welcome bonus and watch the cash flow into your account.
This process will grant your account with a 100% match deposit bonus of up to €200, which means that your account balance will double to €400 if you make an initial deposit of €200. The Videoslots welcome bonus is one of the best casino bonuses on the planet, but keep in mind that it can't be claimed more than once per household or player.
You cannot use multiple accounts to claim this bonus, nor can you claim the Videoslots welcome bonus if any other member of your family group has already taken advantage of the promotion. However, obtaining the 4200 free spins is a bit trickier than the rest of the offer. You'll need to be lucky enough to win the daily free spin battles that the site has available for you after making your first deposit.
Obtaining the Videoslots Free Spins
Once you make your first deposit on the site, you'll get access to the Videoslots Freeroll Battles. Once you claim the welcome bonus offer, you'll be eligible to receive the Battle Freeroll ticket, which will let you play the freeroll battles for 7 days after the deposit is made.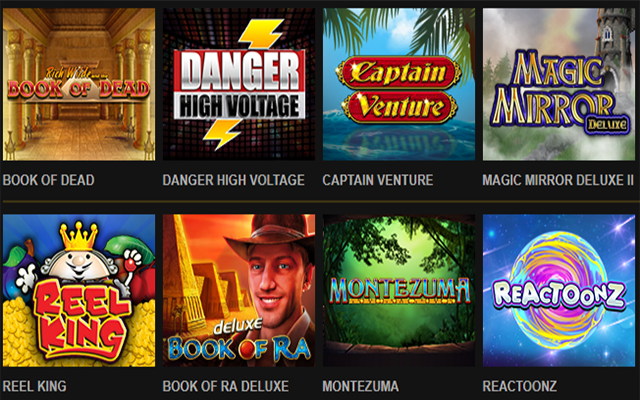 The Freeroll or free spin battles will place you in a competition where you can earn free spins to use with your account. As such, depending on the place in which you finish the competition, you'll be eligible to claim different amounts of free spin rewards. You'll be able to play 12 free spin battles per day for up to 7 days after creating your account and receiving the ticket.
If you happen to finish first in each of these battles (which can happen if you're lucky enough!), you'll be entitled to receive 4200 free spins to be used in your favorite games on the Videoslots website. This is the unique and best part of the Videoslots welcome bonus, and one of the features that makes it such an amazing promotion to claim!
What the Videoslots Welcome Bonus is About
The Videoslots welcome bonus lets you partake in a 7-day journey that could give your account a total of 4200 free spins, making it the single one most lucrative free spin offer that we've reviewed on this site. Furthermore, the offer gives you a 100% match deposit bonus of up to €200, which is not too shabby considering the large number of free spins that you can also receive.
In any case, the Videoslots welcome bonus is one of the best casino promotions when it comes to receiving free stuff, and also one of the best casino rewards for people who love to play the best casino slot games. This promotion also gives you the chance to earn quite a decent sum of cash by simply having a great time on the casino, so try not to let it pass you by!
Promotions like the Videoslots welcome bonus aren't as common as you might think – especially if you're looking to enter a free contest by simply making a deposit on the site. That's exactly what you'll get to do with the free spin battle of the Videoslots welcome bonus. It's better not to see this offer as a way to get filthy rich, as it's fairly limiting in that regard. However, you can earn yourself a little withdrawable cash if you happen to play your cards right!
As long as you know the basic rules of the Videoslots welcome bonus, the offer is going to be as enjoyable as they get. Stick to the given timeframes, set a schedule for yourself and watch the money flow into your account.
Videoslots Welcome Bonus Terms and Conditions
As good as the Videoslots welcome bonus is, the offer is subjected to a set of terms and conditions that will dictate just how you need to place your bets in order to claim the money after the conditions are met. It's understandable that you might want to avoid reading all the bonus terms and conditions of the offer, so we've made a list with the most important bonus rules and guidelines for you to follow. Be sure to read the following conditions thoroughly before you claim the Videoslots welcome bonus and enjoy your time playing with the free spins!
Wagering Requirements & Free Spin Conditions
The wagering requirements of bonus cash are set at 35 times the amount of your original deposit. That means that making a deposit of €200 will put your account at €400 in positive balance, but you'll only need to wager €200 a total of 35 times before you can withdraw the money from your account. The free spins, given that they're earned in free spin battles, are earned differently to the remainder of the bonus cash.
As such, you'll obtain them and other bonus rewards depending on how many freeroll battles you play per day (keep in mind that the maximum amount is 12). You may play 12 battles per day, distributed in the following manner:
6 Freespins Battles
4 - Rounders ticket Battles
2 – 500 EUR Battles
There are certain battles that let your receive a lot of free spin rewards, and the prize structure is as follows:
Prizes for the 10-man Battle: 1st Place: 6 Extra Spins, 2nd Place: 5 Extra Spins, 3rd Place: 4 Extra Spins. Extra spins are wager free.
Prizes for the 30-man Battle: 1st-3rd Place: 6 Extra Spins, 4th-6th Place: 5 Extra spins, 7th-9th Place: 4 Extra Spins. Extra spins are wager free.
Bonus Timeframe
The Videoslots welcome bonus must be claimed within 30 days of making your first deposit on your account. If you fail to claim any rewards within a month, you will lose the right to receive the offer permanently. However, once the offer is claimed, you'll have up to 60 days to meet the wagering requirements and 7 days to play the freeroll battles. The timeframe conditions of this offer are very lenient, so be sure to take full advantage of them and play at your own pace.
Withdrawal Restrictions
The bonus balance obtained with the 100% match deposit bonus is not withdrawable, but the money that you make by betting that cash is entirely cashable and you'll be able to withdraw it once the wagering requirements are met. Be sure to stick to the rules of this promotion and you'll be able to walk away with a large sum of cash thanks to the Videoslots welcome bonus.
However, if you attempt to make any cash withdrawals from your account before meeting the conditions of this offer, your bonus balance might be removed and the free spin ticket could also be taken from your account if the site deems it worth it.
Spin the Slots and Win Big!
If you've played in online casinos before, you probably know by now how difficult it is to fund lucrative promotions that offer such a large number of free spins to play with. Furthermore, offers like this one are rarely accompanied by match deposit bonuses, so the Videoslots welcome bonus is arguably one of the best casino promotions that we've reviewed on this site.
If you want to fully enjoy this promotion, then head to the Videoslots casino right now and claim the bonus before it's too late – this is a timed offer and, as such, it's highly likely to be removed from the site at any given moment!