The designers of the Fruity Casa website have taken the minimalistic approach that so many other casinos have tried and failed. Fruity Casa has, however, succeeded at providing players with an easy-to-browse experience that stands out as one of the best in the industry.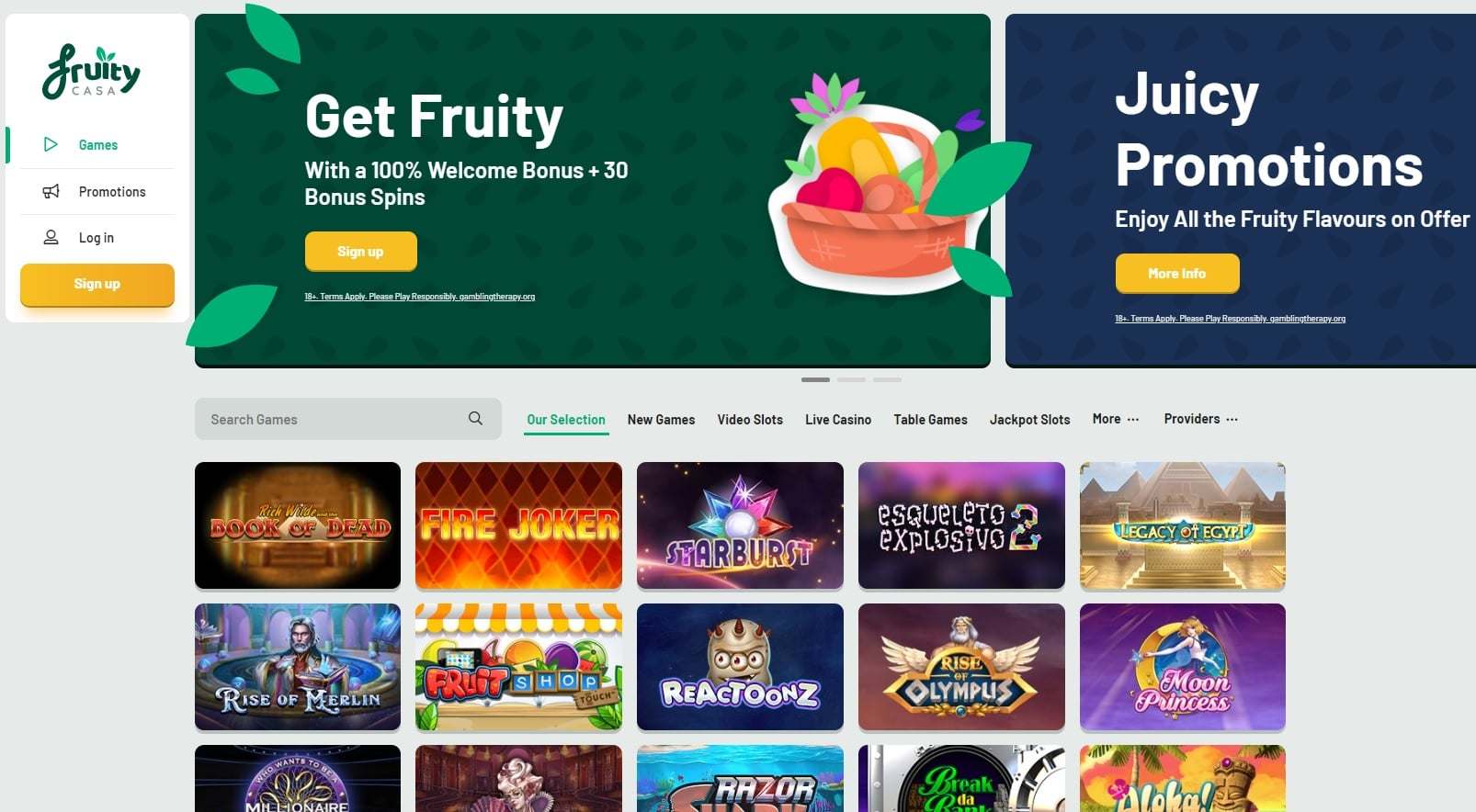 This minimalistic concept manages to keep people in an environment where everything seems extremely easy to access by all players, which also helps players navigate the site with ease and keeps every feature of the casino one or two clicks away. The site is not home to a world-class selection of titles, but it does provide players with enough features to keep themselves entertained for as long as they wish to stay – be it a week, a month, or a year. With a basic loyalty program, a good selection of casino bonuses, and a few hundred games to enjoy, the Fruity Casa casino finds a balance between a good selection of features and a non-overwhelming endeavor that all players will be able to enjoy. You don't need a profound background in the world of iGaming to get the best out of the Fruity Casa Casino.
Our Experience at Fruity Casa – Get the Tastiest Rewards at Fruity Casa
There might not be too many exclusive features at Fruity Casa, but this online casino was sure to provide us with a fun and engaging online experience from the get-go. We cannot tell you that we found ourselves in awe at everything that Fruity Casa had in store for us, but we can say that the site was a breath of fresh air in what sometimes feels like an overcrowded online casino environment. We didn't' have any issues while registering our account. In fact, we found the process to be extremely straightforward. This allowed us to get down to business quickly, so we managed to play our favorite games a few minutes before the process was over. Given that the Fruity Casa Casino rewards you with a no deposit bonus as well as a match deposit bonus, we were more than happy to oblige and claim them both. This online casino packs a plethora of fantastic rewards, which we can really recommend you to claim as soon as you can. Other than that, we loved the VIP experience at Fruity Casa and the diverse selection of games, as well as the site's rather unique theme. It might not be a feature-rich website, but it does provide all players with a solid casino environment to enjoy.
Fruity Casa Casino Games – An Ever-Growing Legacy of Titles
As you will be able to tell from the moment you create your Fruity Casa account, the site has specialized in bringing players a selection of world-class online slots. However, that doesn't mean that variety isn't one of the main features of this fantastic website. You will be able to discover a world of fantastic rewards and casino games like no other casino is able to offer. For example, the Fruity Casa casino comes packed with a handful of games that will be able to suit the needs of those who would rather play cards instead of spinning those reels. Options are aplenty, game themes are fantastic, and many titles revolve around the concept of presenting players with a fruity endeavor that will get them in the mood to receive some of the juiciest rewards on the internet. Let's take a look at everything that the Fruity Casa Casino has to offer so you can get a better idea of what to expect.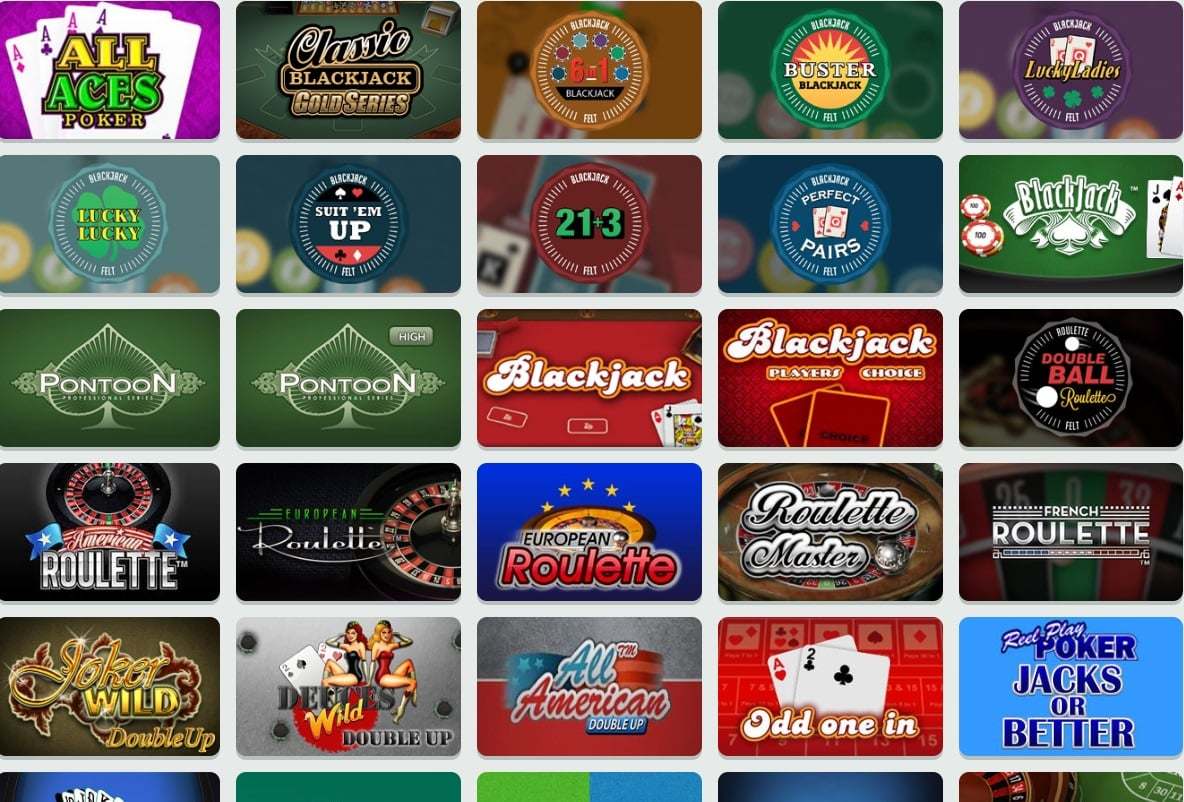 The "Our Selection" Section
We want to start our breakdown of the best features of the Fruity Casa Casino with this section because it truly manages to provide players with the best games that the site has to offer. Here, you will find all of the best online slots of the site, ranging from the most popular games to titles that simply represent the essence of the casino to perfection. Here, you will find games that can also be found in other sections of the site's game gallery. However, these are exclusively "hand-picked" by the Fruity staff itself, so you can rest assured that the most popular games will all be found in this section of the casino.
Slots
As we've said, it's pretty easy to tell that the Fruity Casa Casino has specialized in the incorporation of online slots to the site. This online casino packs a large selection of online slots, which currently stands at the hundreds, and provides players with the unique chance to enjoy exclusive bonuses and world-class rewards in the best games that you'll find on the industry. What makes this casino's slot selection different from what we're used to seeing? There's one thing that does – and we absolutely love this cheeky little detail. This online casino has managed to incorporate a large selection of games with a fruity theme, which creates a fantastic gambling environment and sets you in the mood to play them on a website that even has fruit-themed promotions. In any case, you'll still be able to find the best online slot games in the industry when playing at the Fruity Casa casino. Book of Dead, Starburst, Legacy of Egypt, and Reactoonz can all be found in the digital environment of the fantastic Fruity Casa website. Those are just a handful of the hundreds of games that you'll find here, though. This fantastic online casino is also home to other exclusive games that make the Fruity Casa experience one to behold. Lesser-known providers also supply this online casino with world-class games, which enables the site to offer something different than other sites packed with popular games.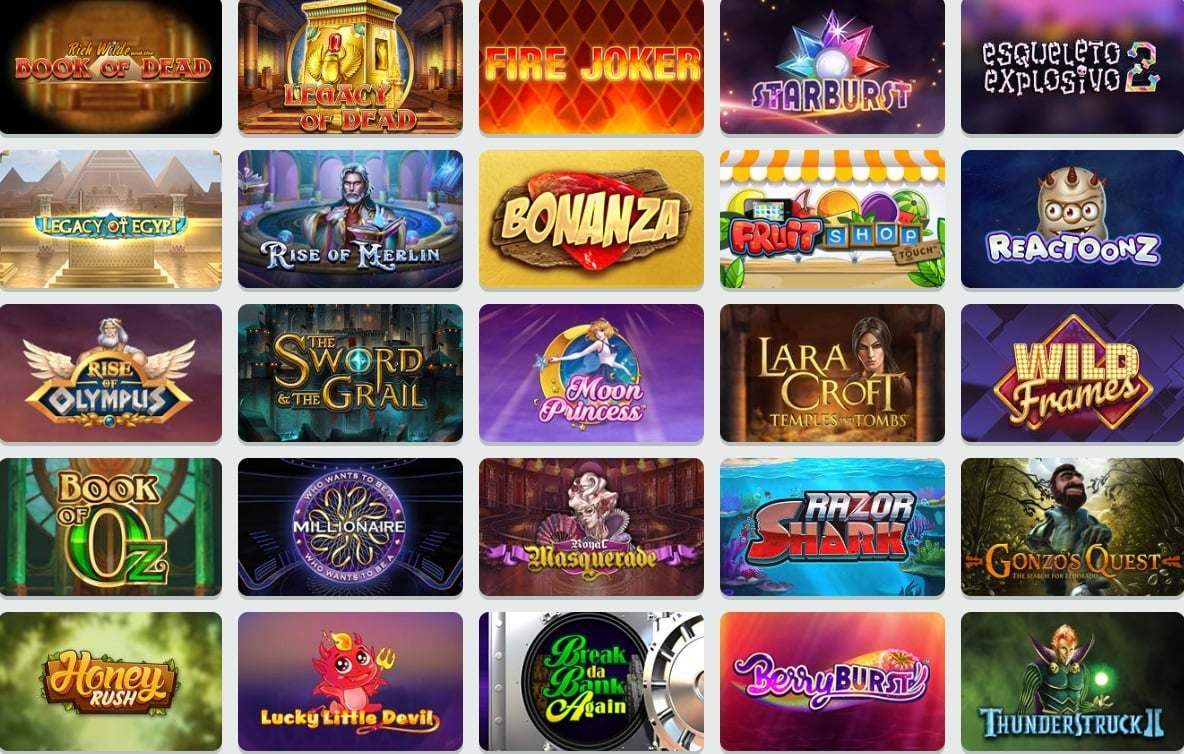 Table Games
This online casino comes packed with a plethora of world-class table games, which you can enjoy in various formats. As we've said, this casino doesn't specialize in offering a large selection of non-slots, but we cannot say that we were disappointed with their table game offerings. In fact, quite the contrary. They provided us with everything we need to have a solid online experience. Click on the site's "Table Games" tab and you will be taken aback by the fantastic selection of titles at your disposal. Anything ranging from traditional roulette to the most intricate variants of blackjack can be found at this brilliant online casino. You can also find some other cool games like classic poker, deuces wild, and even 100-bit dice. Try your luck at the best table games on the planet, as all of them can be found at the brilliant Fruity Casa website. Just be sure to claim your welcome bonus first, as you can play most of these games using the free cash given to you upon making your first deposit!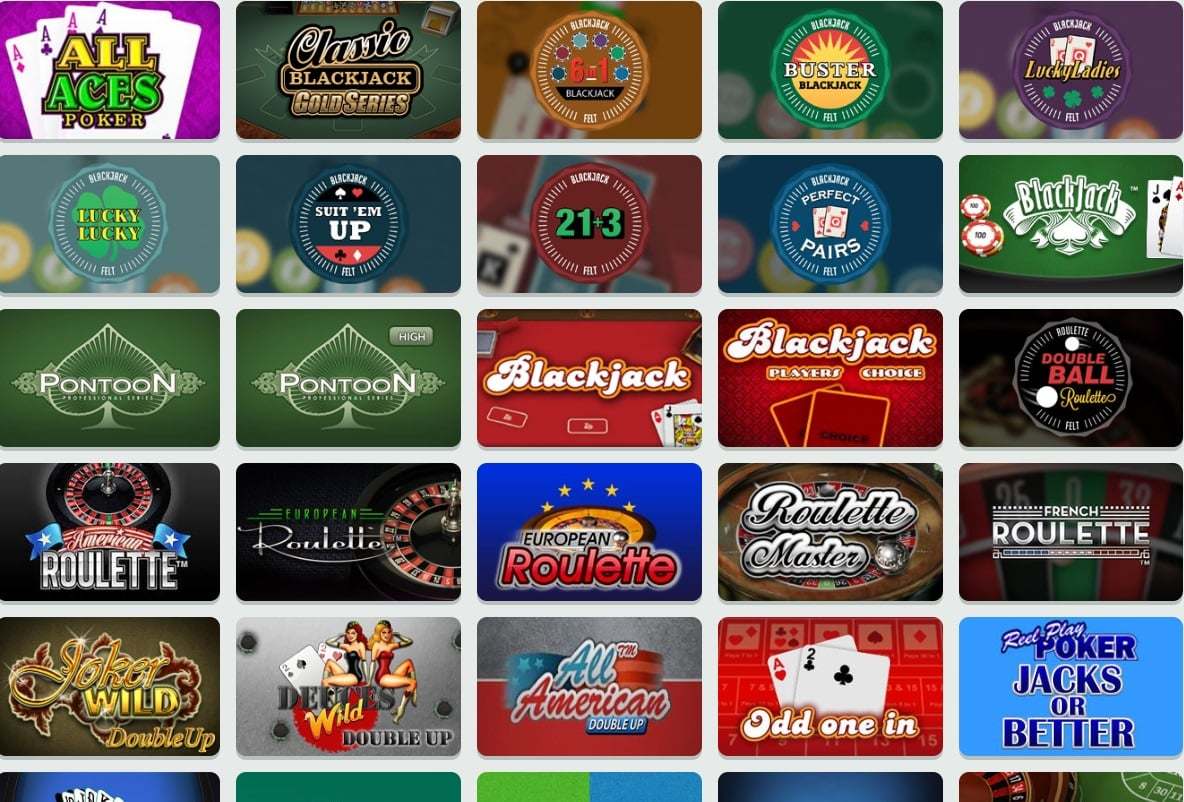 Roulette
Should you choose to select the "More" option at the top menu of the website, you will be presented with the choice to directly browse roulette and blackjack games. This will allow you to filter out any games that don't suit your needs, which means that you'll be able to directly head to any section of games that you're looking to play. One of these types of games is, of course, roulette. The site only has a handful of exclusive roulette games at your disposal, but none of them really disappoint. You can play French Roulette, American Roulette, or traditional European Roulette. If you want to hear our advice, we suggest you play European Roulette. Want to learn why? Read our roulette guide and find out.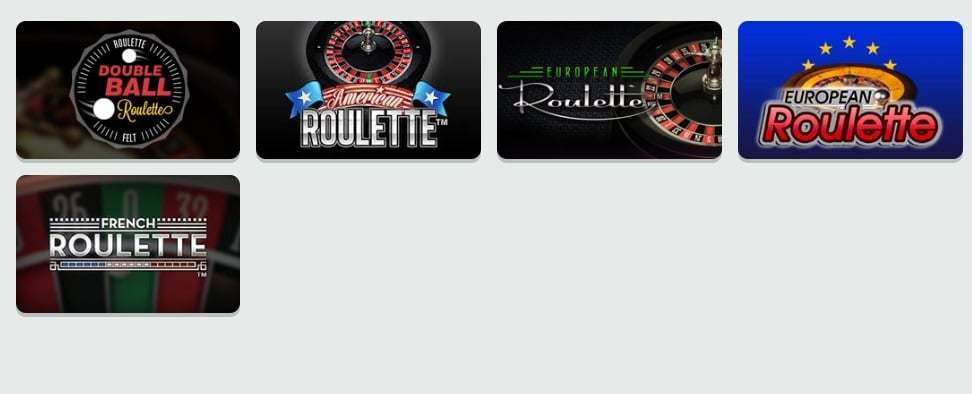 Blackjack
Blackjack is one of the world's most-played casino games, and one of the most played card games on the planet. The Fruity Casa Casino gives you the option to exclusively browse for blackjack games on its browser, which presents you with four exclusive games that you can enjoy. This further proves that the casino doesn't specialize in table games, seeing as it doesn't have as big of a selection as one would hope to see. In any case, all of the blackjack games available at the Fruity Casa Casino are packed with some fantastic features and provide players with all the entertainment they need. If you want to take things to the next level, you can always check out the blackjack games available at the live dealer section of the Fruity Casino. Furthermore, you can check out our complete blackjack guide if you want to play blackjack like a pro and keep yourself from losing any money (or reduce your losses to the minimum) whilst playing at this site's selection of blackjack games. This is especially true if you intend to become a high-roller!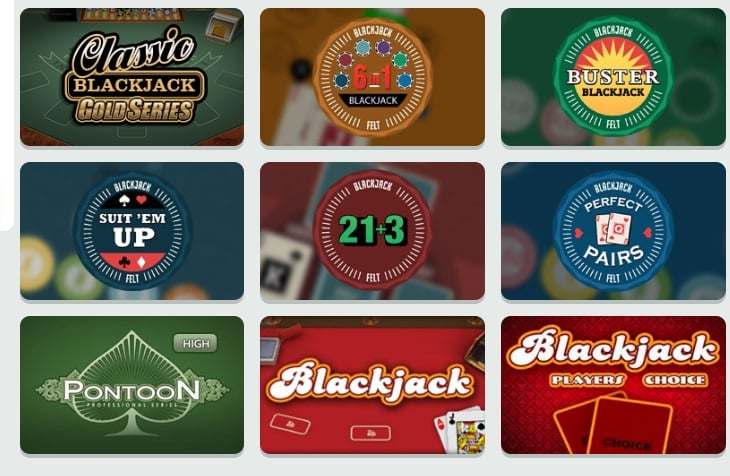 Jackpot Slots
Fruity Casa is also home to some extremely lucrative jackpot slots, which allow you to claim massive sums of money by winning a game by random chance. One of the most popular games found at the Fruity Casa Casino is the classic Mega Moola,h the highest-paying online slot in the industry with rewards that go far beyond the €10,000,000. Jackpot Slots are extremely prominent in this casino, and popular titles are found aplenty. That's not all that you will find here, though. This website is also home to smaller jackpot slots that provide you with sweet rewards that might not reach the millions, but they still do a great job at incentivizing different play other than the classic online slot machines. We love Angels Princess and Reel King, but you can also check out variations of Mega Moolah (which share the same jackpot, of course) like the Mega Moolah Isis. What you choose to do with your money at the Jackpot section is up to you, but there's one thing we can assure you – the massive jackpots that await are sure to change your life for the better; should you be able to win them.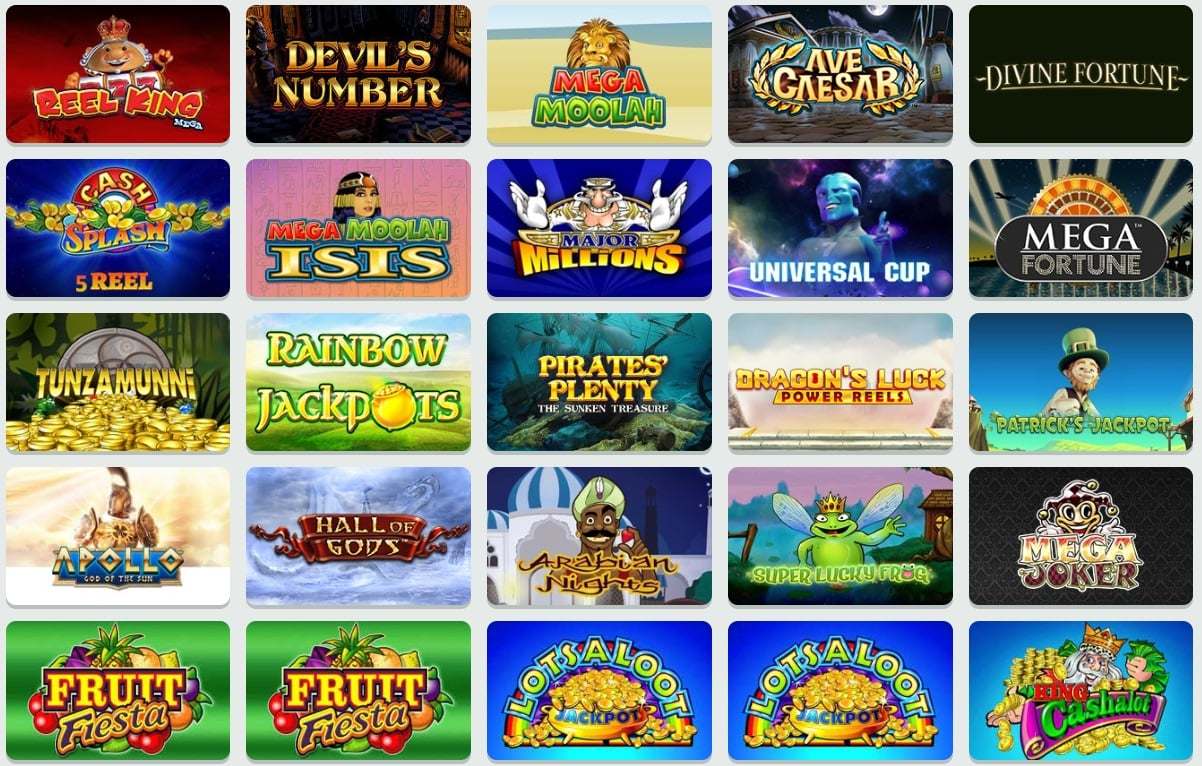 Browse by Provider
We also think that the Fruity Casa Casino provides us with a great choice by allowing us to look for games depending on who created them. Browsing by the provider is always a great feature to have – especially if you're a seasoned veteran of the industry and you already know which company develops the games that you like the most. Regardless of what you choose to do at the Fruity Casa Casino, this website is sure to offer you a diverse selection of slots from the best casino providers in the industry. We encourage you to try this feature and see what the site has in store for you. You will encounter games created by Microgaming, NetEnt, Blueprint, Evolution Gaming, and more. However, big-name companies are not the only ones that you'll find at the virtual halls of the juicy Fruity Casa casino. Here, you'll also find titles from lesser-known developers like 1x2 and Concept Gaming, which might not be as widely known across the world, but that still provides you with a solid selection of quality games to enjoy.
The Fruity Casa Live Casino – A Universe to Behold
The Live Casino section of Fruity Casa is home to some of the best Evo Gaming titles, which means that quality is all but assured in the virtual halls of the website. You will be able to find contest games of the highest order, like Deal or No Deal and Monopoly Live, and play them to your heart's content. Evo Gaming has found massive success with their contest games, and all of their best titles are all here at Fruity Casa. You can also opt to take a more traditional approach and play the Evo Gaming live casino games that we all know and love, like blackjack, poker, roulette, and baccarat. The company provides the Fruity Casa website with all of their finest dealers and the most prominent of their games, allowing you to play whichever title you want against real dealers. That's not all, though. This fantastic website also has games like Football Studio and Three Card Poker, lesser-known variants of some of the most played online casino games in the industry. With so many things to do, you'd be wise to visit the live dealer casino of Fruity Casa and discover the world of rewards that awaits!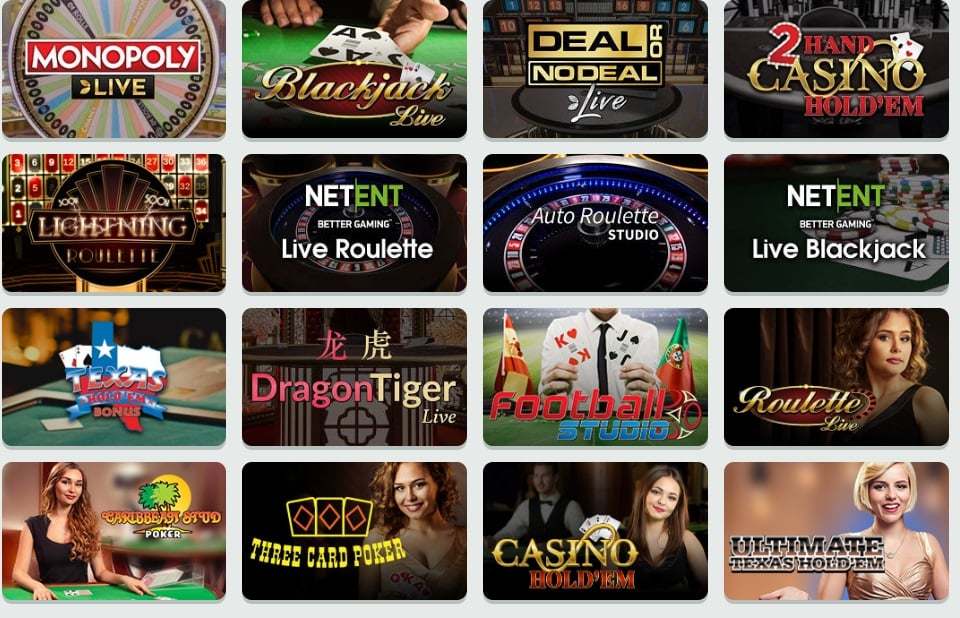 Fruity Casa Casino Bonuses – Rewards Galore at the Fruity Palace
Even though we've come across casinos that have better bonuses, it's still safe to say that you can find some incredible bonuses at the Fruity Casa Casino. The site might not offer extremely lucrative promotions that promise you ridiculous sums of cash, but you can get some quick cash that can be spent in the best games that the internet has to offer. Some of our favorite online slots can be played with free cash, which enables you to try your luck in them without even having to spend your own money. Do keep in mind, though, that the Fruity Casa Casino does require you to make a deposit if you wish to claim the best bonuses on the site.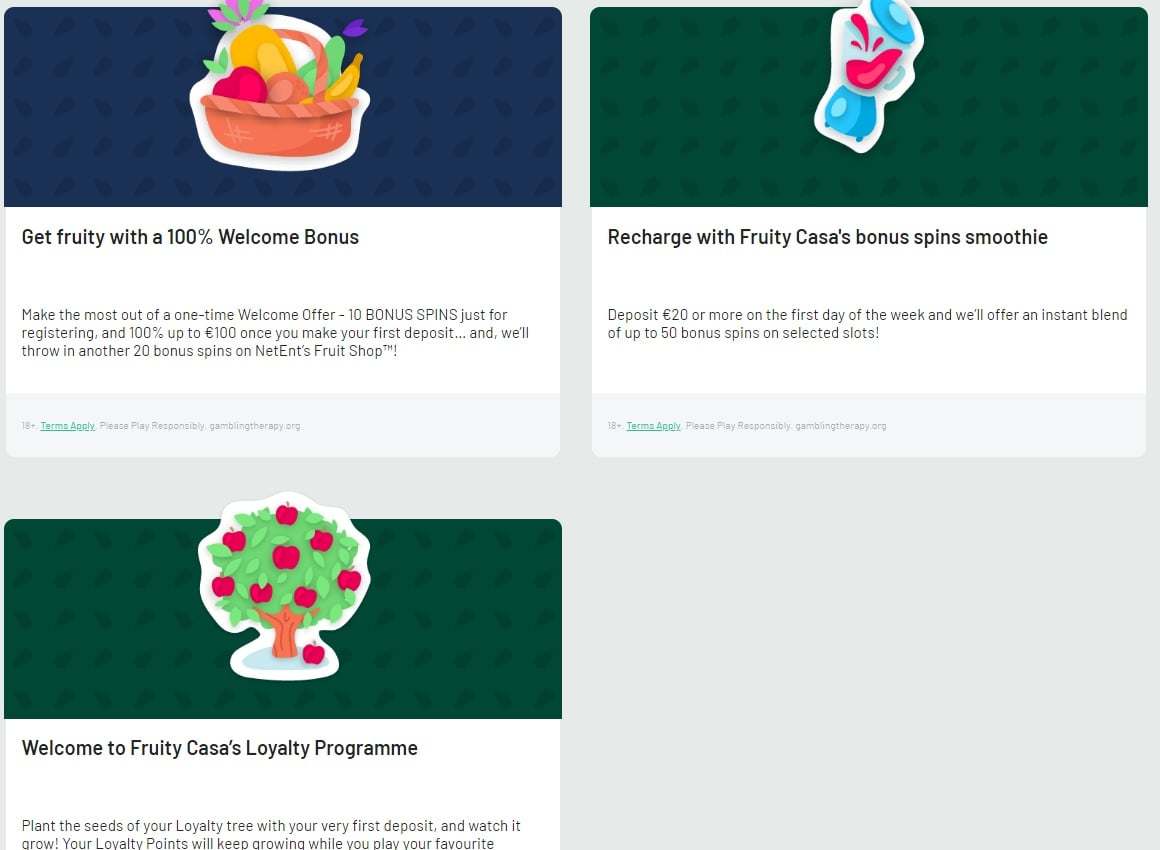 A Compact Selection to Enjoy
The selection of online slots available at the Fruity Casa Casino is the only big selection of anything that you'll find on this site. Everything else has been dealt the minimalist treatment, allowing players to focus on their online slot experience and claiming the best bonuses that the site has available. As such, don't expect too many promotions when visiting Fruity Casa. We still think that this is one of the best casinos for beginners, though, and this is exactly the reason why. Newcomers will not be overwhelmed when faced with a selection of promotions that they will not know what to do with. Instead, a compact selection provides players with quality but not overwhelming options to choose from and enjoy.
Welcome Bonus
The site's welcome bonus is extremely simple. You will be presented with an offer that rewards you with a decent number of free spins and a match deposit bonus of up to €100, allowing you to spend the cash very freely and using it on the best slots that the site has to offer. The Fruity Casa website comes with a couple of promotions, but the welcome bonus truly makes the whole experience worth it. You will have access to the best games on the site, and you will be able to play them for free. There's no need for you to spend your own cash when this offer's at the table.
Free Spin Bonuses
The Fruity Casa Casino is also home to some fantastic free spin bonuses that you get to claim every week. All you must do is frequently visit the casino and make a deposit of at least €10 on Monday and you'll be well on your way to claim the rewards that the site has put together for you. The only issue with this reward is that the free spins come with a hefty wagering requirement, but hey – if you're going to deposit money anyway, you might as well claim some cool free spins to spend in your favorite games! The weekly free spin offer of the casino is much better than the site's no deposit bonus, too. They give you 50 free spins to spend on your favorite games, which you can use however you desire.
No Deposit Bonus
As part of the welcome bonus deal of the Fruity Casa Casino, you'll get to claim a staggering 30 free spins to spend in one of the best fruit-themed games of the site from the moment you register your account. This fantastic offer must be claimed before you make your first deposit, though, or else you could lose the rewards altogether. In any case, the no deposit bonus of the Fruity Casa website seems to be here to stay. Just register your account, verify it, and 30 free spins will be added to your profile. Use them wisely and win some free cash along the way!
Fruity Casa Casino VIP Rewards
The Fruity Casa VIP system, otherwise known as the Fruity Casa Loyalty Programme, is a fantastic VIP scheme that rewards every player that has decided to spend a few euros at the casino. Fruity Casa is home to loyalty rewards that not all online casinos offer, but it does share some similarities with other world-class types of bonuses out there. For example, the VIP scheme of Fruity Casa is modeled after the traditional point system, where you collect points with each bet that you make and it, subsequently, allows you to claim some money in exchange for those points. With each set of points that you get, you will gain access to better rewards. It's important to note that the VIP points can be exchanged in batches of 200, with every 200 points representing €1 in free cash.
Fruity Casa Casino Deposits and Withdrawals
This casino provides a wide array of deposit options, although the site itself doesn't offer as many as other prominent online casinos. The most popular deposit methods are all available here, though, so you can rest assured that you'll find at least one of your preferred payment methods. Withdrawal options work differently than deposit options, as it is often the case for most online casinos. These are all the deposit methods that you can choose from in the Fruity Casa website: Bank Wire Transfer, Maestro, MasterCard, Neteller, Visa, Sofortuberweisung, Trustly, Skrill, Entropay, Boku, Finnish ebank, Interac, PayPal. As you can see, this site is a fully-licensed PayPal casino, which ensures one of the safest and most secure ways to deposit and withdraw money on the site. There might not be any bitcoins or cryptos accepted here, but the fact that you can use PayPal is more than good enough for us to give this casino our seal of approval. The site also accepts the following list of withdrawal methods: Bank Wire Transfer, Neteller, Visa, Skrill, Maestro, Trustly, PayPal, MasterCard.
Fruity Casa Casino Payout Speed
The Fruity Casa casino doesn't offer extremely quick payout speeds, but we cannot complain about them being slow, either. They take just about the same amount of time as they take on most online casinos (considering we're judging it as an average amount of time), but you can rest assured that you'll get your money sooner rather than later. If you request a bank withdrawal, the site will take around 5 days to process it (sometimes they take 3, whilst sometimes they take 7. It all depends on your luck). PayPal deposits also take some time to process, but if you further analyze the way the Fruity Casa casino operates, we'll understand why. The reason why Fruity Casa doesn't offer instant payments is that the site has a large "pending" period, which means that your money stays in a state of pre-approval for a few days before it actually gets transferred to your account. Even though this isn't as huge of a deal, it's still a bit inconvenient – especially if you're keen to quickly get your hands on your cash. In any case, the pre-approval state is a necessary status in which the casino's staff will make sure that no wrong-doings have been done to get your hands on the money. Keep this in mind, though – the casino has a weekly withdrawal limit of €10,000. If you intend to play as a high roller, this casino might be the one you're looking for.
Mobile Features at Fruity Casa Casino – Go Fruity Wherever You Go
We really enjoyed the mobile features of Fruity Casa. The site, being as minimalistic as it aims to be, keeps all of the browsing-related features within your grasp. The bottom of your device will become a "quick access" bar where you'll see all of the features that allow you to jump from one place to another. The leftmost menu doesn't exist on mobile devices, as it becomes part of the lowermost menu that follows you around wherever you go. The mobile design of the Fruity Casa Casino truly deserves some plaudits, and we're more than happy to give it to them. You can take your gaming with you wherever you go, and there's no need for you to even download an app to do it. The site's mobile features are world-class, and the website itself runs smoothly in mobile browsers. All of the games that you find on the desktop version are all available to be played on mobile, thanks to the fact that most developers create games with mobile compatibility in mind. Given that Fruity Casa is home to games from the best developers in the industry, this casino is ideal to take with you wherever you go.
Responsible Gaming at Fruity Casa – Player-Care for the Seasoned Gambler
The Fruity Casa Casino is fully compliant with the Responsible Gaming policies and even takes a step further beyond to ensure that you, as a player, are safe from any type of addiction. The main goal of this casino is to keep iGaming fun – they don't want you engaging in overspending practices nor acting in a reckless manner with your money. They have set some very encouraging features for you to take advantage of. We list the most important ones here:
Player Limits
The self-imposed player limits can be set by accessing your online casino account and clicking the responsible gaming menu at the lowermost part of the casino. There, you will be able to impose limits upon your own account, which will allow you to limit the amount of cash that you can spend on the casino on a daily, weekly, or monthly basis.
Reality Check
This is, by far, our favorite responsible gaming feature at the Fruity Casa website. Every hour that you spend on the site, you will be shown a message with a summary of your activity up until then. All of your losses, winnings, and money spent will be shown to you so you can make an informed decision on whether you'd like to continue wagering or quit altogether. You might be better off putting things to a stop if you see that you've lost too much money. The feature is automatically activated every hour, and we recommend you pay attention to it. Do not deactivate it.
Timed Break
You can also choose to close your account for a designated period of time (you decide for how long you intend to close it). Should you do this, you will not be able to access your account again until the period of time runs out. You can decide to close your account for as little as 24 hours or up to 6 weeks, depending on what you feel comfortable with doing. Keep in mind that, once the limit is set, you will need to wait 24 hours before reducing it. Furthermore, you will need to confirm your decision via an email that the casino will send you.
Fruity Casa Customer Support – Whatever You Need, Wherever You Are
The customer support at the Fruity Casa Casino is as good as we could've hoped for it to be. Granted, we have read some reports of players having some issues with it, but we were extremely pleased with how we got our issues resolved at the Fruity Casa Casino. We also found it extremely good that none of the reports that we've read have been anything too serious. The Fruity Casino staff is always happy to help you. All you need to do is contact them via the site's chat and they will answer as promptly as physically possible.
Security and Fair Play at Fruity Casa Casino – Some Things Come First
The Fruity Casa Casino is licensed by three of the world's leading gambling entities, making it a reputable source of online gambling that no player should fear of visiting. All of the games on the casino are also licensed by the gambling commissions on the site and constantly regulated by the Malta Gambling Commission, as the operators of the casino are hosted on the European country. Fruity Casa stands out as a world-class website with licensed from the MGA (Malta), the official gambling authorities of Sweden, known as the Spelinspektionen, and an official license from the UKGC. The site is fully approved to be played in many countries all around the world, but Europe gets special access to Fruity Casa. All of the game providers that fill this casino's game gallery are also among the best on the planet. You can rest assured that the level of quality of the Fruity Casa casino is not going to let you down. The house edge of each game, return rates, profits, and bonuses are all heavily regulated and kept in constant check by all of the gambling authorities that give licenses to this online casino.
Our Conclusion – Fruity Casa Sets Trends and Offers All You Need
If you're looking for a solid online casino that provides you with everything you need to have a world-class but simplified casino experience, then the Fruity Casa website is the place for you to visit. We don't think that this online casino reaches the same level of complexity that others do achieve, but the Fruity Casa website allows newcomers and veterans to have enough of a good time for us to thoroughly recommend you visit it. This online casino's main forte, and what truly separates it from the most basic sites in the world, is the fact that it comes with an extremely solid VIP program. You can feel the appreciation of this casino towards its large player-base from the minute you start playing on the site. All you need to do is claim the offers that Fruity Casa has in the "Promotions" section and you'll have even more ways to collect bonus points to progress towards better loyalty levels. In any case, the site provides you with all you need to have a great casino experience – anything from the best casino games to the most eye-watering bonus deals can be found at Fruity Casa. With such a unique theme, we didn't expect this casino to be anything but juicy!