Wildz Casino (No) Deposit Bonus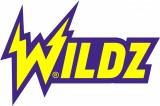 All You Need to Know About Wildz Casino Bonuses
The Wildz Casino is a relatively new website that burst into the scene near the end of the 2010s. The site is not known for offering a bunch of casino bonuses, but it does offer plenty of games where you can enjoy the offers that you have available. In fact, most of the time, the Wildz Casino is keen to reward players via their progressive level system, which serves on itself as a VIP program on the site.

In any case, it's really easy for any player to enjoy the best games and bonuses that Wildz has to offer. You can click on the left-hand side of your screen (where the three bars show) and simply select the option to look at "News & Offers". There, you will find everything that Wildz has to offer plus a few other new that might be of relevance to you as a player of the casino.
You can also click there, once you're logged in, and a few more sections will show. One of the sections is called "Rewards". Click there and you'll get a small pop-up showing you all of the bonuses that you have available on the site. When you first start, you'll only see the traditional welcome bonus that they offer (it changes from time to time, but you may only claim it once).
An Overview Of The Wildz Casino Bonuses
The general perception that you'll get when you visit Wildz is that the site is not filled with many bonuses. In fact, you might be surprised to see that one of the few available bonuses on the site is the welcome bonus itself. That's the only one that shows on your screen when you register, and that's the one you have to claim to get started.
The main types of promotions that you will find at the casino are all based on the level bar that you see on top of your screen. That level bar demonstrates how much you've played on the site and how many points you've earned. As you can imagine, the more you level up, the better rewards you'll end up getting.
5. Reload Bonuses - ACTIVE
Reload bonuses are traditional deposit bonuses that get added to your account after making a deposit. They just have a different name than others because they aren't given at any specific point in time – you might receive a reload bonus regardless of how many times you've made deposits on your account in the past, unlike welcome bonuses, for example.
Reload bonuses are often given away in the Wildz Casino as part of specific promotions or activated at random, depending on what the site intends to do for their players. In general, reload bonuses work equally to deposit bonuses. They are just a different type of deposit bonus.
4. Double Speed Bonuses - ACTIVE
Double Speed bonuses are exclusive to the Wildz Casino, as the only purpose of these bonuses is to make your progress bar (the level bar that we've spoken about earlier in the article) fill up much quicker. As such, you will be able to earn better promotions and do so much quicker, but only on certain periods of time.
For example, the Wildz Casino sometimes offers times double speed bonuses in which certain games grant double the amount of progress than the rest. Sometimes, however, they make timed promotions in which every single game on the site makes the level bar fill with twice the speed. These are very rare, and if you happen to find one like it, we fully recommend you to take your chance and get them!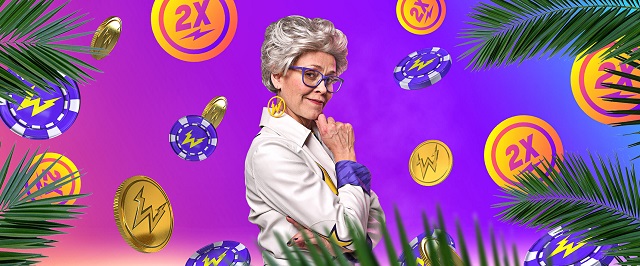 3. Cashback Bonuses - ACTIVE
The Wildz casino offers Cashbacks like many other casinos, which basically give you back an amount of money that you've lost on the site and put it back into your account balance.
However, the Wildz Casino does it a bit different than the rest – you will have to earn a cashback chip for yourself, which is basically a small perk that the casino awards to every long-term player of the site once they've leveled up enough using the progress bar.
The cashback chip allows you to earn 10% of all your losses back for as long as the chip is active. You can check out how much time it as left as soon as you activate it, by looking at your player profile.
2. Wildz Casino Spinback Bonuses - ACTIVE
Spinbacks are exclusive features that the Wildz casino offers to its players. It allows you to basically get "spins back" after you've lost a few games in a row. For example, let's say that you've been playing for a while and you haven't had much luck. After a few spins without winning, you will be awarded spinback tokens that serve as a sort of "second chance" for you to get back some lost cash.
Generally, these spinback tokens are awarded when playing specific games on the site. These games are always prone to change, as are most of the promotions that the casino gives to players. However, you'll most commonly find the spinback feature to be available at the Book of Dead slot.
1. Progress Bar Bonus - ACTIVE
There's one additional bonus on the Wildz Casino that you can only find here. The progress bar bonus is a special bonus that increases the total progress of your level to 99%. It's an instant update, but the best part about this bonus is that it's completely random. You can literally get upgraded to the end part of your level at the very beginning of the level you're at.
Usually (and we tell you this by experience), you should get the upgrade whenever you spend a few days away from the casino. If you haven't played in a while, you're far more likely to receive an instant update to your level in hopes of motivating you to return. It's a cool way to do it, and it really works!
Wildz Casino Bonus Features
Making the best of your time and money on Wildz is not as difficult as it might seem at first glance. Most of the games that you play on the site will continue to fill up your progress bar, which will become the obtention of better rewards in the short term. The site has plenty of fantastic features that you can enjoy, and browsing through its menus and features is quite easy.
Most of the bonuses that you'll find on the site, though, are restricted to be used in certain games. For example, if you happen to get your hands on a handful of free spins, it's very likely that the Wildz Casino will only allow you to use them in games that have been pre-selected for you before the promotion was made available.
Terms and Conditions for Wildz Casino Bonuses
Even though each bonus has a few different terms (like free spins, which must be generally spent on certain games) there are still a few bonus terms and conditions that apply throughout the entirety of the whole casino. As such, getting a strong grasp and understanding of them will allow you to play on the site without paying much attention to the rules in the future.
We've compiled a small summary of the most important terms and conditions regarding bonuses on the Wildz Casino.
Wagering Requirements & Conditions
All of the bonus money and bonus free spins that you get in the casino are all subject to wagering requirements. Each specific promotion might have its own set of requirements, but in general, the wagering conditions tend to be equal to 35 times the amount of money received.
This is especially important for you to know if you're going to get free spins credited to your account. All of the free spin earnings must be wagered a total of 35 times before you're able to claim the money as your own or withdraw it to your account.
You may also not place any bets higher than €5 when wagering with bonus money, or when wagering towards the fulfillment of the wagering requirements of the offer. Any bets higher than that will not count towards any bonus or bonus requirements and you might risk losing all of your bonus money or extra spins if you do that.
Games to be Played with Bonus Money
The games on the site all have different stake weights. That means that some games contribute more towards wagering requirements than others. This applies to every bonus on the site as well! These is the list, for your convenience:
All Casino Slots: 100%, (except 1429 Uncharted Seas, Bloodsuckers, Beautiful Bones, Dead or Alive, Dead or Alive 2, Eggomatic, Eye of the Kraken, Gemix, Jack Hammer 2, Pearls of India, Scrooge, Secrets of Atlantic, Sea Hunter, Steam Tower, Tower Quest, Viking Runecraft : 0%)
All table and Live Casino games 50%
All Video Poker Games 0%
Other Important Terms
You will forfeit all of your bonus cash if you make a withdrawal request whilst the requirements haven't been fulfilled
Bets with small risk limits are not allowed to be made with bonus money
You must spend all of your bonus money within 24 hours of receiving it, except the one you get with the welcome bonus
Last updated
August 17, 2023