Uptown Aces Casino Welcome Bonus
The Uptown Aces welcome bonus packs a huge punch. The overall amount of free cash that you can receive goes up to $8888! And, guess what? There's only a 30x wagering requirement in place for every single deposit bonus on the site, including this awesome welcome bonus package.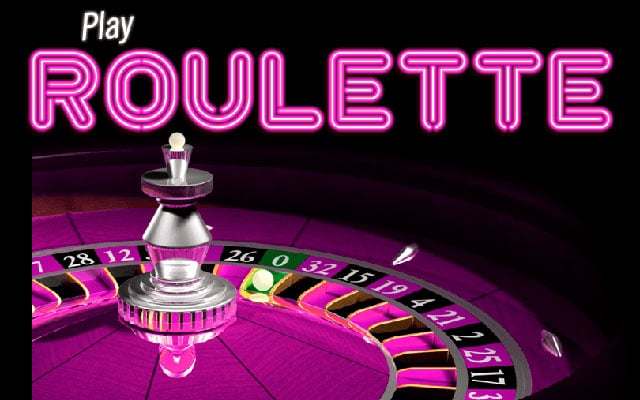 You do need to deposit a lot of money in order to receive the full $8888, but every deposit bonus can also be used with just $20 – it's up to you to decide how much money you want to bet, and even better: every deposit of at least $20 makes you qualify for the free spin rewards!

How to Get the Uptown Aces Welcome BonusThere are some Uptown Aces welcome bonus terms and conditions that must be kept in mind when using this offer, though, as you would expect to have in any highly lucrative deal. We'll go over the most important terms and conditions in this article, so be sure to read through it to find out everything you need to know about them.
The Uptown Aces welcome bonus is granted upon making a series of deposits on the site and entering a bonus code to go alongside it. If you make a deposit without entering the bonus code, you won't be eligible to receive the specific bonus offer.
You would still be able to receive the third deposit bonus if you miss out on the second deposit code, however, but you won't be able to receive the full $8888 if that was your goal.
Unlike in other bonuses, each deposit grants you a different number of free spins. They aren't fully given to you when you make your first deposit, but the full 350 free spins are granted to the player as they deposit more money on the site.
Make a New Account
If you want to receive the welcome bonus, you need to use an account that hasn't made any deposits on the site. Of course, you cannot be a recurrent player, so this must be the first account that you open in the Uptown Aces casino. Once your account is verified, you must access the cashier section and set up your payment method.
Make Your Deposits and Claim Your Cash
You will receive bonus money for each deposit that you make, up to the sixth one. The match deposit bonuses are very high as well, so you'll always get more money in the form of bonus currency than what you'll get from your regular deposits.
In order to receive the money from each of your deposits, you'll have to enter a specific code that changes with each deposit. Here's the full list of codes which you must enter in order to get the full rewards of this bonus:
First Deposit Code: UPTOWN1ACES
Second Deposit Code: UPTOWN2ACES
Third Deposit Code: UPTOWN3ACES
Fourth Deposit Code: UPTOWN4ACES
Fifth Deposit Code: UPTOWN5ACES
Sixth Deposit Code: UPTOWN6ACES
Receiving Your Free Spins
Each deposit also grants you a different number of free spins. This isn't tied to how much cash you deposit, but it does depend on the fact that you must meet the minimum deposit money required for each deposit. Seems a bit complicated? It really isn't.
As long as you deposit at least $20 on each of your first six deposits, you will get a total of 350 free spins at the end of the Uptown Aces welcome bonus package.
What the Uptown Aces Welcome Bonus is All About
The casino has a clear objective with the giveaway of the Uptown Aces welcome bonus – they want you to spend money on the casino, but they also want you to feel rewarded by it. The bonus takes full effect after you make various large deposits, but this means that you can take as much time as you want in doing so.
You don't need to instantly deposit $3000 on the site – you can do so in six parts, as long as you're enjoying what the casino has to offer. Why wouldn't you, though? The Uptown Aces welcome bonus allows you to play in an environment where awesome games are plentiful and the possibilities for success are innumerable.
Each of your first six deposits will always grant you 50 free spins (except for the sixth one, which gives you 100). Just keep in mind that your deposits must always include the code when you're making them, and they should be of at least $20 each.
Those are the only real things you must know about the Uptown Aces welcome bonus in order to take full advantage of them – it's up to you to decide how much cash you want to deposit on the site. The free spins can be used in Cash Bandits 2, which is one of the most popular slots on the site. We'll talk about wagering requirements now so you can plan on how to wager your cash.
The Uptown Aces Welcome Bonus Terms and Conditions
The Uptown Aces casino is very straightforward with their bonus terms and conditions. This is very important when talking about a casino with large bonus offers, as these are often the most deceiving. The Uptown Aces welcome bonus is to be trusted, and even though some requirements might be difficult to meet, you know what you're getting into before you begin. These are the most important rules to keep in mind:
Wagering Requirements
It's important to note that the maximum wager that can be placed when aiming to withdraw the Uptown Aces welcome bonus is $10. This is a much higher amount than other casinos allow, but it's also understandable because there's a lot more money involved. The wagering requirements itself aren't high by any means, sitting at just x30, but they do include the amount of your deposit as part of the requirement.
For example, if you made a deposit of $100 with a 150% match deposit bonus, you'll need to wager $250 30 times before you can cash out your winnings.
Cashouts and Game Restrictions
The Uptown Aces welcome bonus is incredibly lenient when it comes to game restrictions – you can basically play any slots that you want, as well as keno. However, there's just a small restriction in place which prevents you from using the bonus cash on progressive jackpot games – winning a jackpot with free cash wouldn't be fair, so Uptown Aces doesn't allow this to happen.
Another awesome rule that the Uptown Aces welcome bonus has is that the cashout of the bonus isn't limited. If you somehow manage to make over $30000 with your welcome bonus cash, you won't be subjected to some annoying restriction preventing you from withdrawing more than a certain amount. You could, in that case, withdraw the full $30k if you wish to do it.
You can only play the free spins that are given to you in the Cash Bandits 2 slot game – the winnings are subjected to the same wagering requirement as the Uptown Aces welcome bonus cash. Try not to redeem the second match deposit bonus before meeting the requirements of the first one, as this will result in the removal of all bonus funds. You cannot claim multiple offers at once.
Exceptions and General Restrictions
Even though the Uptown Aces welcome bonus can be claimed almost anywhere on the planet, some countries are not eligible to participate in the offer. As such, if you try to log in to the site from any of the following locations, you will not be able to claim the welcome bonus and any additional winnings could be forfeited: Bulgaria, United Kingdom, Greece, Indonesia, Hungary, Mauritius, Netherlands, Poland, Portugal, Romania, Russia, and Sweden.
It's also important to keep in mind that you cannot make any cash withdrawals from your account for as long as the bonus is in place. If your Uptown Aces welcome bonus is still being wagered, you may not withdraw any cash from your account – even from your own account balance. Doing so will result in a full forfeit of the bonus cash.
Once your account reaches a balance of $0.50 or lower, the conditions for the welcome bonus will be deemed as unmet and the match deposit will be considered as finished by Uptown Aces.
Feel the Luck of the Aces
The Uptown Aces welcome bonus will allow you to earn a large amount of bonus cash with relatively fair wagering requirements. If you're one of those high rollers that love to spend thousands of dollars in an online casino, then the Uptown Aces welcome bonus is exactly what you're looking for.
Slots and keno are waiting for you in this amazing online community, so what are you waiting for? Create a new account in the Uptown Aces casino and take full advantage of the welcome bonus today!
Read our full Uptown Aces Casino review here.