The Best Ways to Make Money Online are Within Your Reach
A mere 20 years ago, making money online wasn't merely as easy as it is in today's world. As technological advances and globalization settle even more into our daily lives, new doorways open up that we can walk through if we're looking to start generating an income using nothing but an internet connection and a want-to-do-it attitude.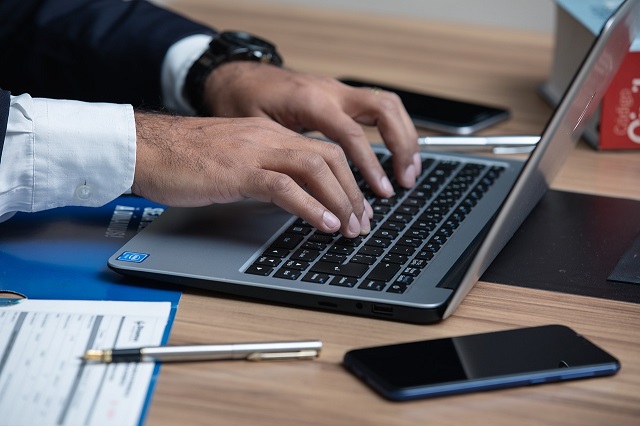 We're going to provide you with 25 ways that have been proven to work for people who are looking to make money from home!
25. Try Completing Online Surveys
You'd be surprised by how much money some companies are willing to invest and pay in order to learn the opinions of customers. Many websites offer you the chance to complete surveys to collect a small sum of cash per each survey that you complete.
Sure, this is not the method that could potentially fill your pockets with a massive profit in a short amount of time, but it's one that anyone can get into. All you need to do is register on a survey website and start filling them out.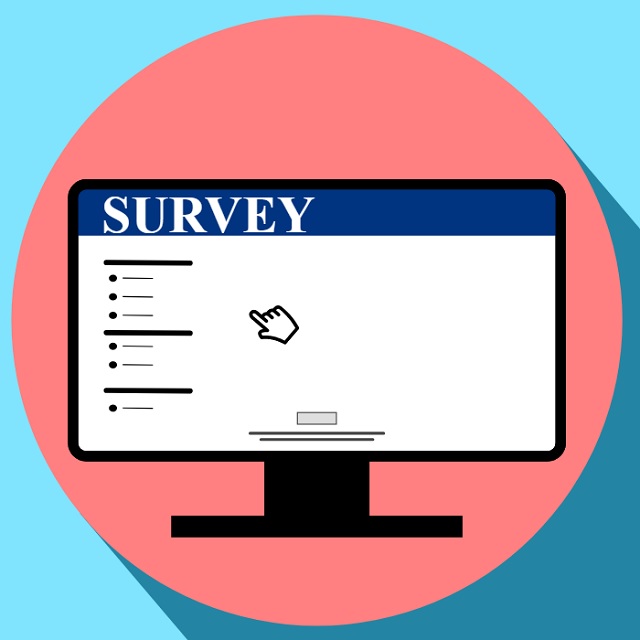 24. Get Into Blogging
Gone are the days of you needing to write for a magazine or newspaper in order to get noticed and have your content read by thousands of people. Now, everyone that's good enough at writing could start a blog and reach out to a worldwide audience.
Sure, you do need to be good at writing, but if you have interesting stuff to say about a hot topic or if you're knowledgeable on a subject that interests the masses, then blogging could be your gateway to never having to work another day in an office.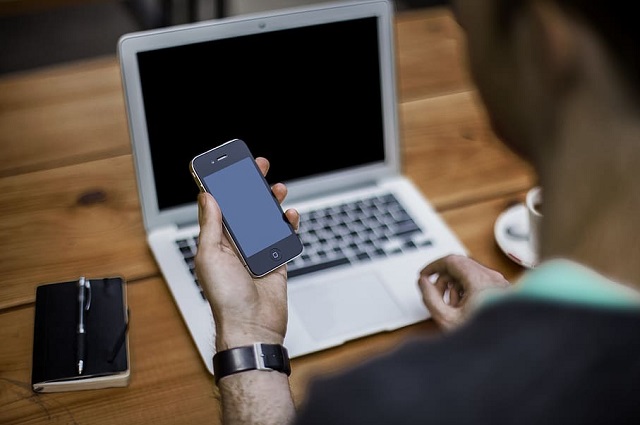 23. Look for Freelancing Gigs
There are millions of people that want to work from home, as well as thousands of companies, investors, and entrepreneurs that need to hire people to work remotely.
That's where freelancing sites like People Per Hour, Upwork, or Fiverr come into the equation.
These sites connect the market of people that want to work remotely to companies and people that are looking to hire them.
You may find a freelancing gig that is so good that you won't even have to continue working on your current job, if you have one. If you're a student, freelancing may open the way to a stable job in the future, too!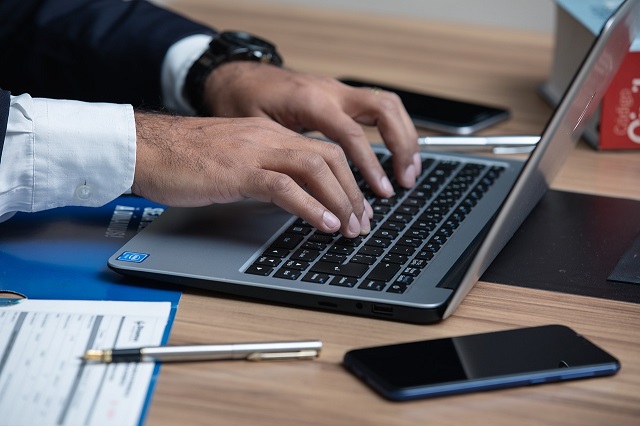 22. Start Your Own Business
Starting your own business may sound way easier on paper than it actually is, but it can be a fantastic way to start making money from home – and you don't need to make a huge investment in order to be successful or even to get started.
You can start a business that offers services of any kind, or you can invest in products to resell and have your own online store.
Options are endless in the modern world, so choose wisely and target a niche that's crying out for someone to get into it. The choice is yours!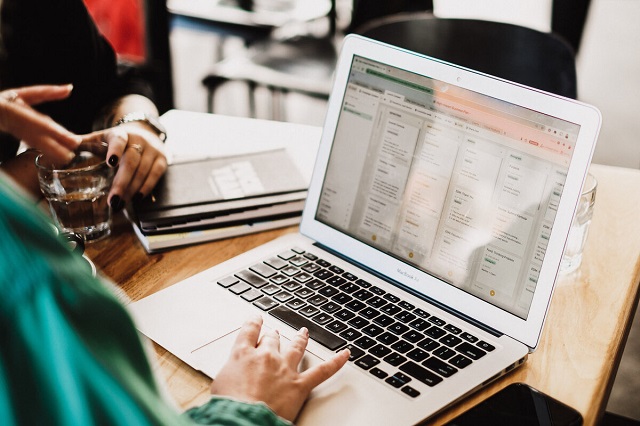 21. Invest in Stocks
Investing in stocks has managed to make some people a lot of money. Sometimes, success in the stock market comes tied to having a ton of luck, but being knowledgeable about how the stock market works and how to take advantage of its ups and downs could be the key to making a ton of money from home.
You can try your luck by following your gut or you can learn more about market movements before you get into stocks. Either way, be sure not to overspend money that you can't afford to lose: stocks are volatile and you can quickly lose your cash if you're unlucky.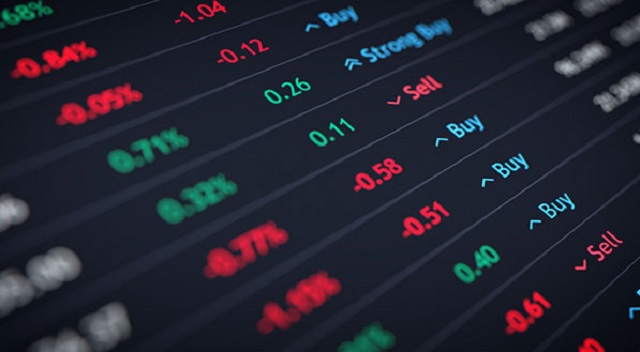 20. Exploit Your Social Media Following – Product Recommendations Pay!
Do you have a significant following on social media? If you don't, then you should start building up that follower count as soon as you can. Getting paid to recommend products will only happen if you can show companies that you have a significant number of followers on social media – and some people in the know will also study who follows you before paying you to promote a product.
In any case, this is a fantastic way to make extra income and one that may require little effort if you're already active in social media.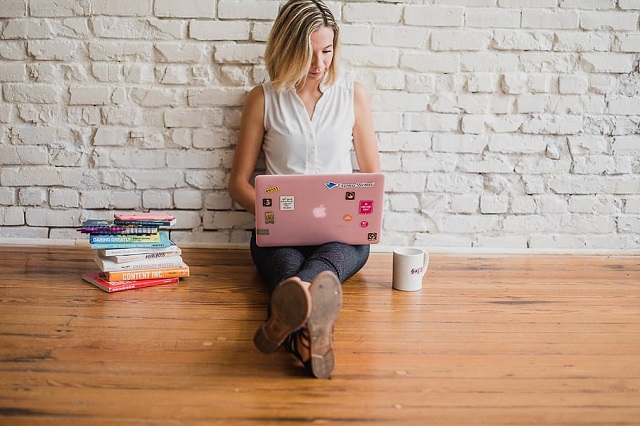 19. Create a Group and Charge for Memberships
Not all knowledge should be shared with the world for free, nor should all groups be free for everyone to join. If you can offer people something that they'd be happy to subscribe to, then creating a group and keeping it updated with relevant information could be a fantastic way to make a lot of money online.
Facebook actually gives you the option to do this. As of the time of writing this guide, the owner of the group got to keep all of the money. Knowing Facebook, though, it wouldn't surprise us if they started charging you a percentage of each membership sooner rather than later.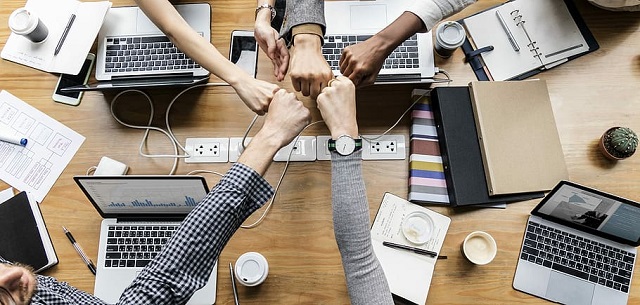 18. Give Online Classes & Lessons
There are many ways in which you can help other people learn without having to do anything other than creating an account on a website. Plenty of sites are looking to hire teachers to help other people with languages, tutoring in classes, or helping them in school.
If you have a knack for teaching and you feel motivated to do so, then go on and start teaching people online. It's one of the best ways to make a side income, or a permanent income depending on how good and dedicated you are.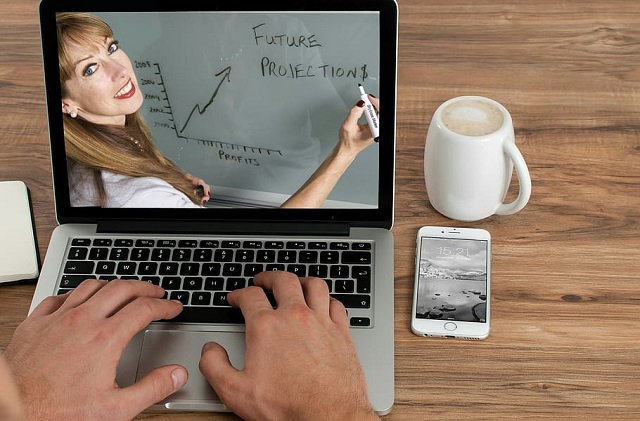 17. Sell Your Photos to Stock Image Sites
These days, anyone that's decent at photography could make some easy money online. Stock sites are always in need of adding new photos to their galleries, and you can get paid every time someone uses one of your photos after selling it.
Now, if you're really good at photography and have some time to spare, you can make a lot of money selling photos to stock image sites.
Eventually, after selling a bunch of photos, you will have a steady passive income that you can rely on every month. It takes a while to make significant money out of it, but see it as a low-risk, long-term investment.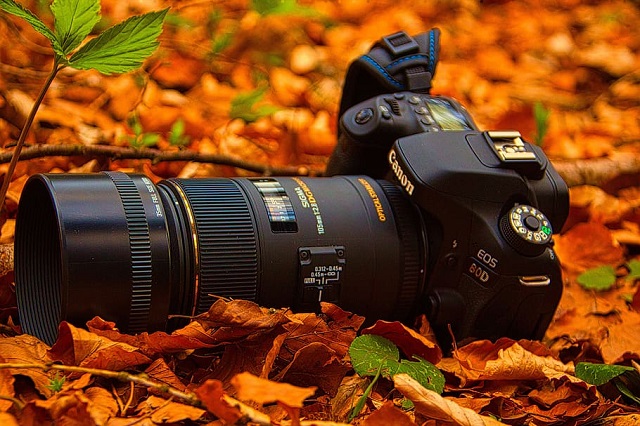 16. Invest in Cryptocurrencies
Cryptocurrency investing isn't for everyone. It's stressful and it can cost you a lot of money with just a little bit of bad luck.
However, buying and selling cryptos is also how a lot of people make their living. It's not always reliable and you need to be aware that you can catastrophically fail, but should you have some luck, you may earn a ton of cash if you buy the right crypto.
After all, if you had bought bitcoin in 2011, you probably would be loaded in cash by now!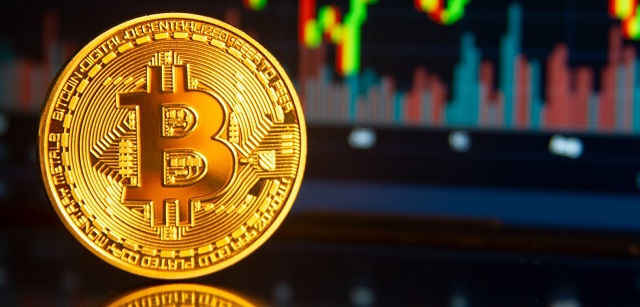 15. Rent Your Belongings & Gadgets
Sometimes we forget that our older gadgets and older belongings may be of use to other people, even if they aren't for us anymore. In today's world, there's almost nothing that you can't rent or charge other people money for.
You could rent your old car or even gadgets like instruments, printers, or sports-related items. As long as there's someone interested in using it, there will be money to be made.
Some things are more expensive than others, of course, so be sure to see what valuable stuff you may have lying around and post it online to start making some passive cash with stuff you may not need anymore.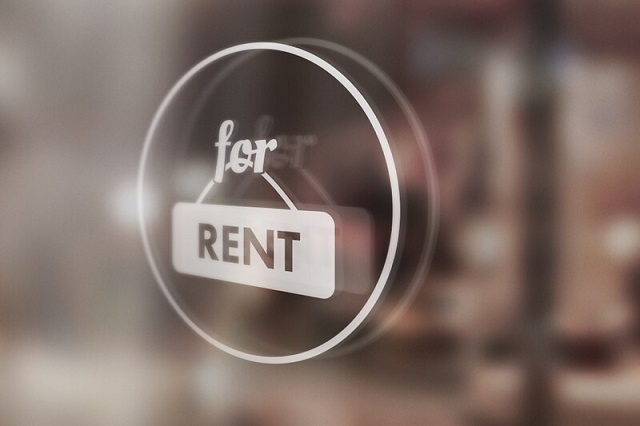 14. Exploit Your Gaming Skills with eSports
Many of you reading this may be really skillful in a multiplayer game, yet you aren't making any money out of it. The world of eSports keeps growing by the day, which also means that new ways to make money out of playing video games are showing up in the modern world.
If you're really good at a game, you may be able to put yourself in the spotlight by participating in tournaments, which could then help you join a pro team and start living off your gaming expertise!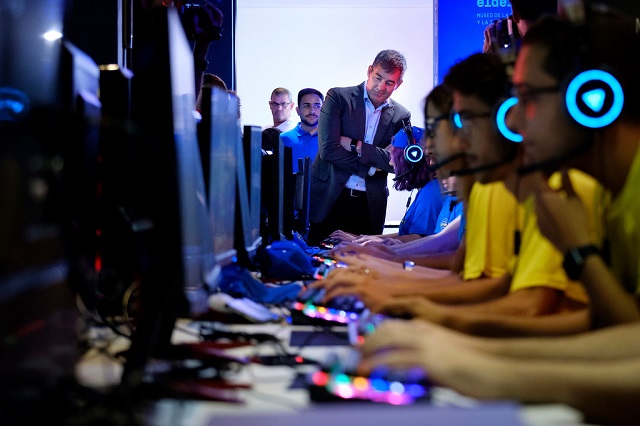 13. Buy Low, Sell High – No Matter What You Buy!
The concept of buying low and selling high applies to everything in life. You can apply this concept to stocks or cryptocurrency, or you can simply apply it to items that you may want to buy in bulk to then sell them at the detail at a much higher price.
The key to making money is to always buy as low as you can, without compromising the quality or integrity of a product, and then selling it as high as people are willing to buy it.
If you want to apply the concept to cryptos or stocks, then patience plays a much more important role, since you may need to hold through dips before selling for a profit!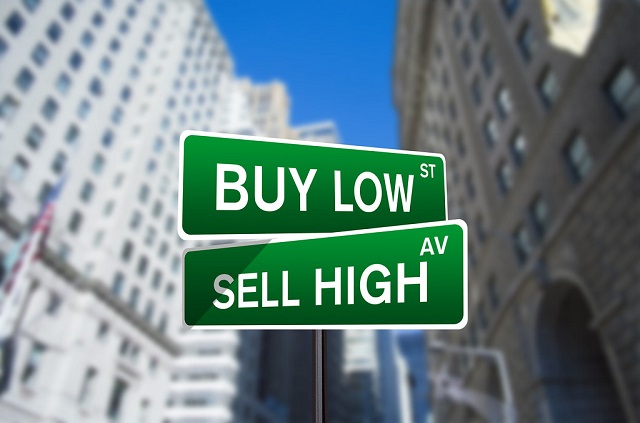 12. Try Dropshipping
It's extremely easy to set up a Dropshipping store. However, the real challenge comes with getting people to buy stuff from your store. Patience will play a fundamental role in your success as a drop shipper, and the use of successful strategies, which you'll tweak and improve on the go, will be key to your store selling products online.
Dropshipping requires a small investment to begin with it, both to set up your store and to pay for ads. You can quickly turn investment into profit, though – especially if you've already worked on ad campaigns and you know your stuff around them.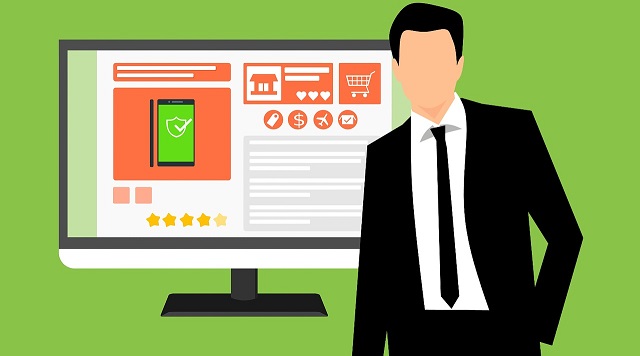 11. Help Companies with Data Entry
There are many companies that need people to work from home to help them with data entry jobs. As tedious as these jobs can be, someone needs to do them. Fill up forms for companies and load client information into databases: you may not have fun while doing it, but neither do you need to be as fully focused as in other jobs.
You can get into data entry jobs and listen to a podcast or some music while you make some extra income online!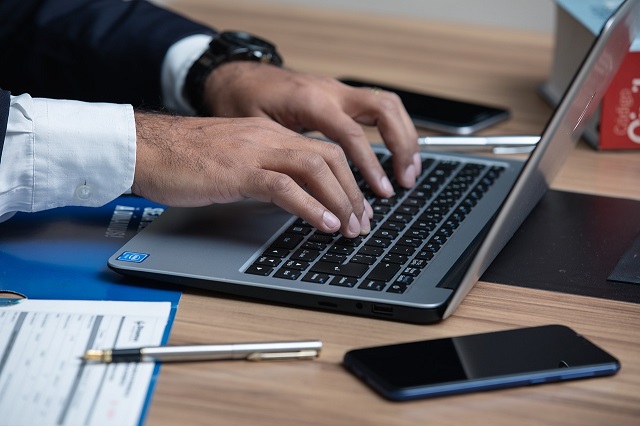 10. Find Errors in Netflix Shows
You may not know this, but Netflix pays thousands of dollars a year to people that can find mistakes in their films and shows, in order to cut them out, edit them, and improve the quality of their products.
As such, you can actually report an error to Netflix and get paid anywhere from €100 to €25,000 per error, depending on what you manage to find.
As you can imagine, seeing how much Netflix pays, there are thousands of people actively looking for errors, which means that this little side gig is not a steady source of income. It is, nonetheless, a very profitable one!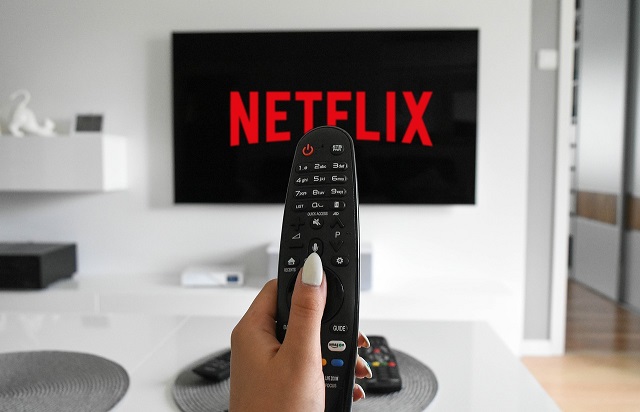 9. Sell Stuff That You Don't Need Anymore
You may have stuff lying around that other people want to pay for. Look for stuff that you don't need anymore and sell it on websites like Craigslist to other people that may need it.
You never know just how valuable some of your older stuff can be, so never underestimate it. Look around for stuff that you don't need, even if it has been locked away for a long time. Your garbage may be other people's treasures – sell it to them!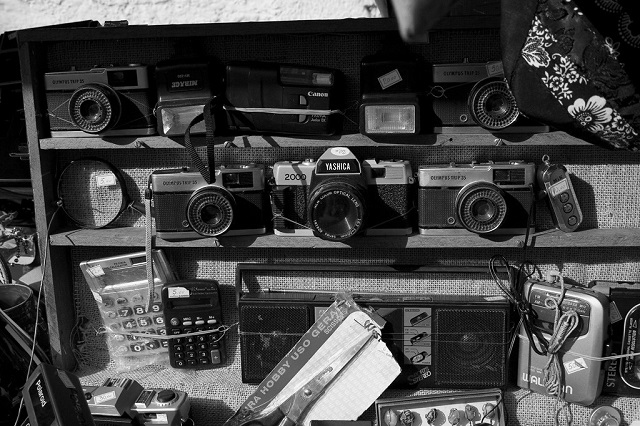 8. Buy and Sell Domains
This may seem like a simple way to make money, but the domain market is one of the most competitive markets in the online world. However, if you have bought domains that you don't use, you can sell them to someone that may be willing to pay a very good sum of money for it.
You can also try your luck buying single-word domains and selling them for a profit. Domains can be really cheap, but if you happen to buy one that someone else needs, then you can charge them really high sums of cash for it.
This is a very hit-and-miss way to make money, but one that could prove very profitable with a little bit of luck.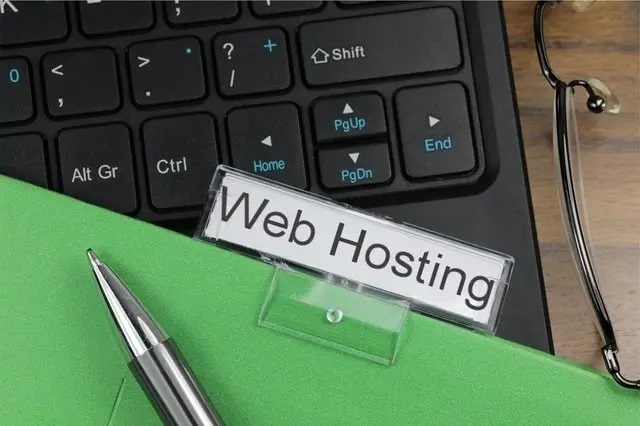 7. Create an App
If you know about programming, then creating an app could be the best way for you to earn money online. A good app creator could come up with a very simple idea and still manage to get thousands of people to download it.
As it happens with moth things in life, though, getting people to download your app doesn't only take talent on your part, but also a lot of luck. Who knows? That simple idea that you have on the back of your head could become an app that millions download around the world!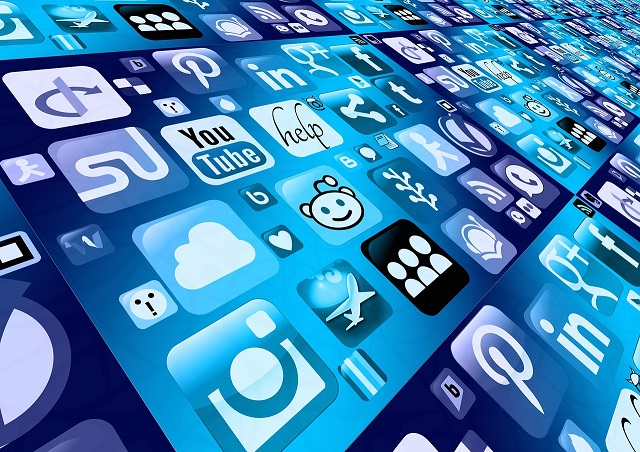 6. Write an eBook
Do you have a knack for writing? If you do, then you must absolutely take full advantage of it. There are plenty of people looking to buy eBooks about countless topics, ranging from people looking to learn new stuff about a particular niche to people who simply want to read fictional stories.
Find something that you're good at writing about and create an eBook. If you're a good storyteller, there's a good chance that you may be able to write eBooks and start building up a small following of people that will loyally buy your stuff as it comes out.
You can also write about recipes, wellness, mindfulness, and many other topics that people willingly pay money for!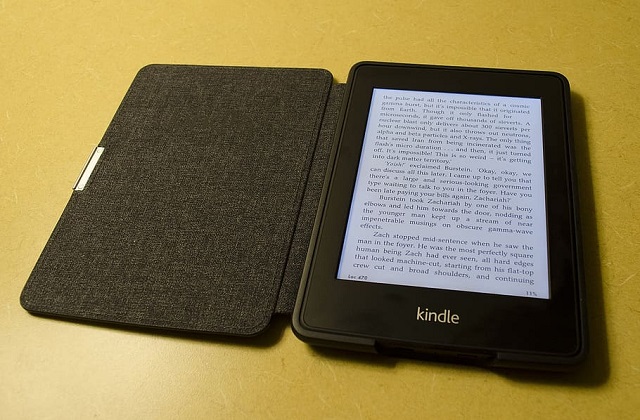 5. Try Your Luck with YouTube
Becoming a YouTuber is the dream of countless people from all over the world. Living off content that other people want to consume is incredible, but seeing just how many talented YouTubers are there, becoming successful is a very daunting task.
Start off small and slowly grow your following by producing quality content that people want to consume. If what you produce is good enough, you will eventually make it. Trust your talent and don't give up on your dreams!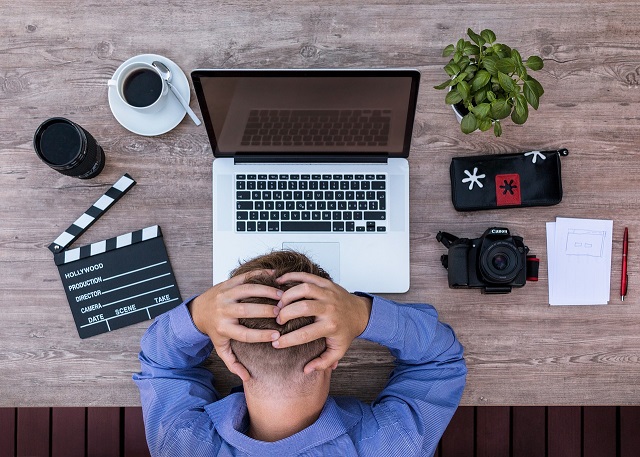 4. Create Your Own Course and Sell It!
Creating an online course is not as difficult as it seems, but it does take a rather long time to completely polish it. In any case, we encourage you to look for online courses in niches such as marketing or SEO – some people are selling their courses for thousands of euros!
Not every course will be able to be sold for a lot of money, though. Work on your stuff and start selling cheap courses first in order to build your reputation and following. You may be able to become influential in a particular niche, allowing you to profit from it!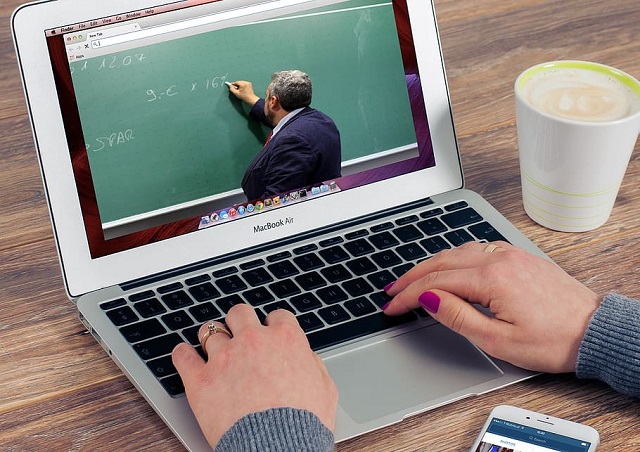 3. Discover the World of Affiliate Marketing
Have you ever considered setting up your own website and promoting affiliate marketing links to earn some money? There are thousands of people making a living off affiliate marketing – and it can be much easier to get into than you think.
All you need to do is buy a domain and start working on ways to increase your site's visitors. Paying ads, working on your SEO, and producing top-quality content are the best ways to increase your website's traffic and maximize the amount of money that you can earn via affiliate marketing. More visitors mean more sales!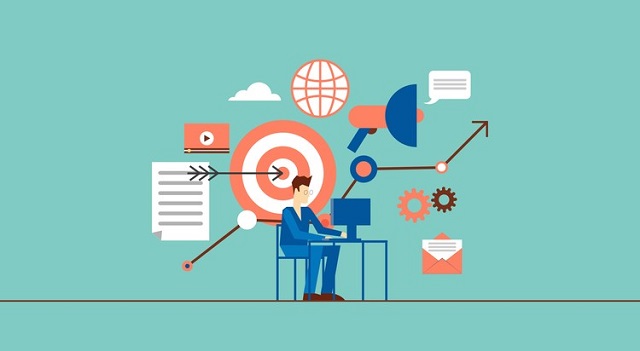 2. Design & Sell
This is arguably one of the most profitable methods on this list, but the amount of cash that you can generate will be directly tied to how good you are at designing.
With that said, a good designer can sell almost anything, which opens up the door to an almost unlimited market of people willing to pay for what you do.
You can create an account on websites like Etsy and sell your stuff, to offer exclusive designs on websites like Fiverr instead if you want to give your potential clients the option to customize their work.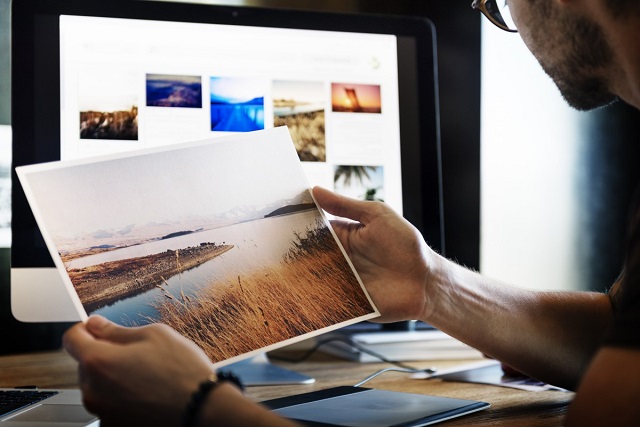 1. Play in Online Casinos & Use Free Money Bonuses
Many online casinos offer no deposit bonuses that you can claim as soon as you register on a website. As such, you will have the chance to earn free money without spending any of your own – but only in selected & trusted online casinos, as some could turn out to be scams.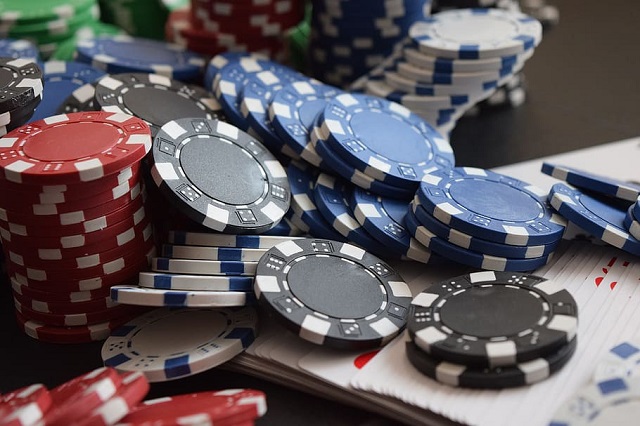 If you are bold enough to risk some money, then you can play in online casinos with amazing casino sign up bonuses to get thousands of euros for free, but keep in mind that you will need to fulfill their wagering requirements before walking away with a profit.
How to Make Money Online? What You'll Need to Get Started
Many of the methods that we've told you about require you to have either a determined skill or a gadget or item laying around. However, the success that you'll have with any of these methods is tied to one must-have condition that is fully dependent on your own self: motivation.
You will never be able to make money from home if you don't put these methods, or any method, for that matter, into practice.
Don't let the idea of failure stop you from trying. There's a lot of money to be made online – be it by working, selling, teaching, or even playing!
Choose Your Favorite Idea and Don't Let Anyone Stop You!
This list provides you with many different ways for to start making money from home. However, how feasible each method is for each person varies greatly. These ways to make money are all doable and they all work, though, so it's up to you to choose the one you like the most and get down to business as soon as you can.
Start making money off your skills, invest, sell, rent, play in the best online casinos, or motivate yourself to make money from home by sharing your knowledge online. The modern world gives you a platform and the tools to make a lot of money – now it's up to you to choose the method that suits you the most!
Last updated
August 28, 2023