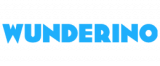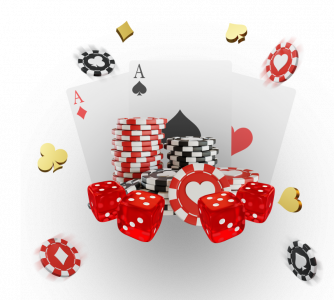 Exclusive Casino Bonus Offers & Expert Tips
Stay ahead of the game! Sign up now to get the inside scoop on the latest bonus offers.
Play Slots in German at Wunderino
The Wunderino Casino is a very good casino exclusive for the German market. Here, you will have the chance to play online slots above any other casino game. There aren't table games, keno, scratch cards, nor is there a live dealer casino or a sportsbook for visitors to enjoy.
This classic online casino keeps players hooked with the constant offers of new casino slots that pop up every week, plus fantastic casino bonuses that make it possible for players to earn extra rewards on the site.
We'll be taking a look at the 5 best casino games that we recommend our readers to play at Wunderino, as they are the ones we love the most on the site. Some big names have managed to make their way to our list – check it out!
5. Book of Dead
Let's start our list with one of the most popular online slots of all time: Book of Dead. We don't want to saturate this list with the same classic slots that we often end up talking about, but it's important to mention this all-time classic so you know that the Wunderino Casino means business with their selection of slots!
This simple game, composed of 5 reels and 10 paylines, has gained an insane level of popularity that is only rivaled by the popular Starburst slot.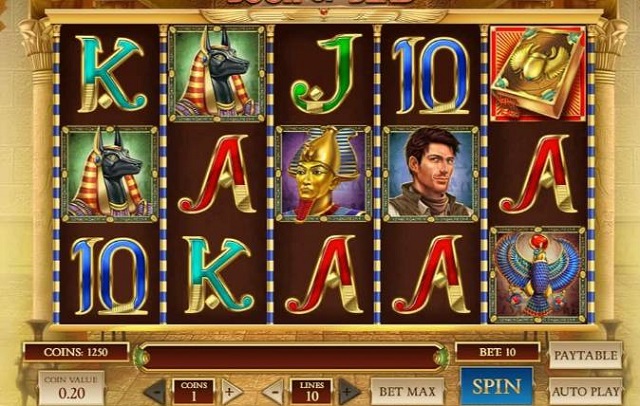 You'll find yourself chasing after the legendary expanding symbol, which gives you the chance to turn the entire board into a reward-filled dreamland and collect a reward worth up to 5,000 times your stake.
With the in-game free spin feature, you can collect unlimited free spins to play for many rounds in a row!
You can also read our full Book of Dead review if you want to learn more about the game, its features, and how it works.
4. Bigger Bass Bonanza
Yep, you guessed it: this game is the second installment of the Big Bass Bonanza slot, which stays true to most of the features that you could find in the first game, but it introduces new changes. The most notable change of all is the introduction of an additional reel and therefore the addition of paylines, which are now 12.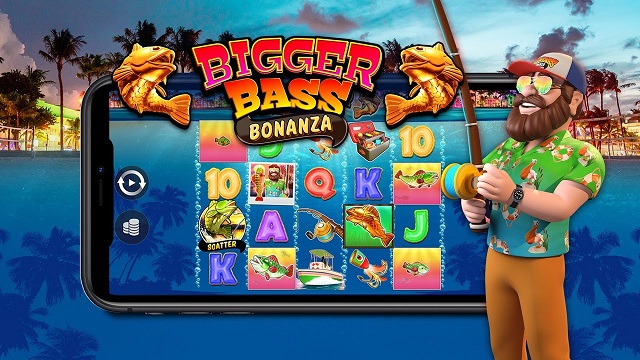 Bets are now worth from €0.12 to up to €240 per spin, with regular winning rounds able to get you up to 500 times the amount of cash in your first stake.
The concept stays the same, with neon lights and an 80s-like artwork keeps this game as a must-try for fans of classic-looking online slots.
3. Razor Shark
Razor Shark comes with 5 reels, 4 rows, and 20 paylines in this graphic-rich casino slot game made by Push Gaming, a small studio that has produced some absolutely amazing games in the past few years.
Graphics and the game's setup are good, but you know what's even better? Gameplay. The weed symbols make up for some very exciting wild rounds that could see you earn a staggering 50,000 times your stake. It's a very profitable game – but will luck be on your side?
2. Valley of the Gods 2
Valley of the Gods 2 takes winning ways to the next level. You don't need to play a Megaways slot to find as many winning ways as you do here, thanks to Valley of the Gods 2 and its amazing set of 20,165 winning ways, plus 6 reels and 240 paylines.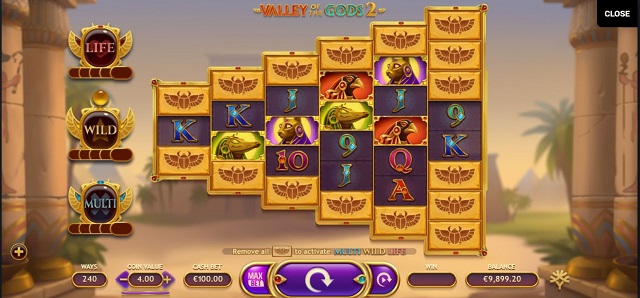 Re-spins and sticky wilds are part of why we love this game, but if you're into multipliers, then you're going to play Valley of the Gods 2 non-stop. You'll feel rewarded even when you lose!
1. Wunderino Book of Demi Gods III
It's very difficult to find someone that loves slots and doesn't love Norse mythology. Book of Demi Gods III, and this current version exclusive to the Wunderino Casino, is a must-try online slot if you plan to pay a visit to this fantastic website.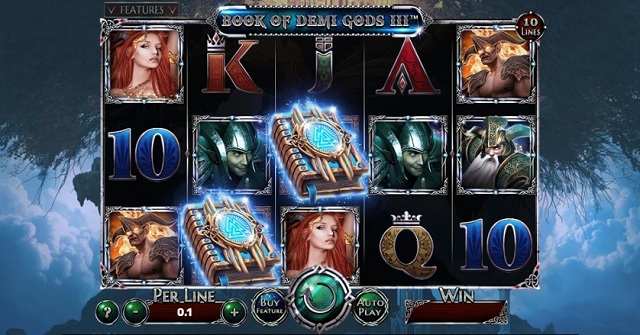 The game stands out for its gameplay features, even though it has a very average RTP of just 96.14%.
However, if you're a fan of slot games with immersive gameplay, then this is a must-try game. You'll be presented with the chance to earn in-game free spins and countless bonus rounds with cinematic music and some of the best gameplay in Wunderino.
Get the Wunderino Welcome Bonus and Play Slots for Free!
The Wunderino Casino welcome bonus is a must-try reward that grants players the chance to earn free cash, as well as free spins, to kickstart their journey on the site without spending money other than the one they'll have to spend to claim the promotion.
You can get up to €100, depending on how much money you deposit, as well as 30 free spins on any deposit of more than €20.
To make the best of your experience at the Wunderino Casino, all you have to do is:
Take advantage of the Wunderino welcome bonus to play games with free cash
Be on the lookout for the Wunderino Seasonal Bonuses to have a chance of earning extra cash playing online slots
Take advantage of the Drops & Wins event, if and when it's available!
Visit Wunderino, a German Casino to Suit Your Needs
Slot enthusiasts inhabiting German territory are likely to be very pleased with what we've shown on this list.
We haven't talked about any games with extremely beneficial RTP rates, but we have made it possible for players to have all the fun they need playing slots at Wunderino with this selection of extremely popular games.
Now, it's up to you to decide with which of these games you want to start your iGaming adventure. Online slots are aplenty and games won't be running short at Wunderino. Go and pay the site a visit now – rewards are waiting for you to claim them!
Last updated
December 22, 2021