Placing bets in football teams can be quite a tricky thing to do. Sports betting, in general, is quite difficult if you don't know which teams to look for, and going for the favorites is hardly a good way to spend your money. We could argue that betting on favorites is one of the easiest ways to lose your money for the simple fact that upsets are very common – particularly in a sport like football.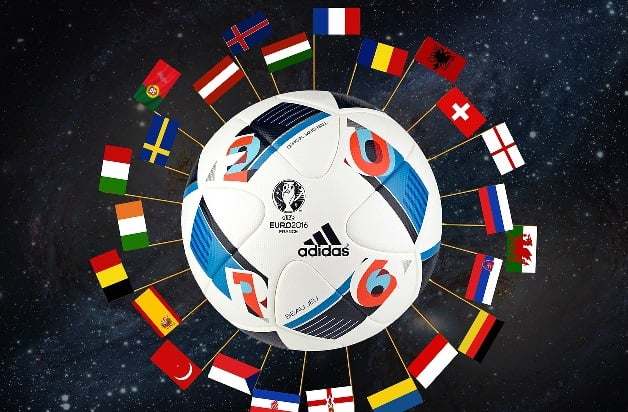 That's why we've decided to make a quick overview of some of the world's best league underdogs that pay out more than usual but that are having a shout of doing something special this season. As the 2020-2021 season has now begun, we have decided to take a look at the world's best leagues to see which teams seem likely to overcome the odds in games at which they aren't favorites. We didn't' want to focus on a single league, either. Our goal with this article is to create a complete gambling guide for sports fans all over the world, which will allow them to place bets that could end up giving them some very lucrative wins!
Premier League – Everton
If you've been following the Premier League for a while, then you know about the team Everton has built in the last couple of years. The influence that Carlo Ancelotti is having on the Everton team seems to finally be paying off this season after the Toffees started the league with four wins in a row – including a solid victory against Jose Mourinho's Tottenham. Now that James Rodriguez has joined the squad and with Calvert-Lewin scoring goals for fun, Everton finally seems to be turning into a proper top six contender. Taking a look at other teams like City and Arsenal, the latter of which is still finding consistency under Mikel Arteta and with a squad that doesn't have the same degree of quality that the Gunners had ten years ago, it might be a good shout to bet on Everton finishing in the top six this season. Add to that the fact that Solsjkaer's Manchester United doesn't seem likely to make a top-four run this season and you have the combination for an upset that pays out at least 4 to 1 in the best sportsbooks out there. It remains to be seen whether the Blues can remain as consistent as they have been in the first half of the season, but even if they seem to start fading away, placing a bet on Everton to win a match or two could be an easy way to earn yourself some money.
LaLiga – Getafe
Let's face it: Getafe is always going to be a safe bet for an upset as long as Jose Bordalas remains as the team's manager. Ever since he got a hold of the club, Getafe has started playing a different level of football compared to what one was used to seeing from them a couple of years before his arrival. Bordalas managed to turn Getafe from relegation favorites into one of the toughest teams to play against in La Liga, which puts "Geta" as a clear favorite for an upset given the way that they play. Much like other teams in this list, Getafe doesn't really have a squad that would be considered a shining beacon of talent. In fact, for many football fans, Getafe plays a very dirty brand of football that those who are in love with the beautiful game could even go as far as saying that they hate. However, if you're a betting person, you know that a team that plays this tough-type of football is capable of beating anyone in the league. They could cause problems to Madrid and Barcelona, so going for a draw in one of those matches against stronger opposition is likely going to yield you a good profit at the end of the day.
Bundesliga – RB Leipzig
Calling Leipzig and underdog after they managed to make their way to the CL semifinals might be a bit of a stretch, but every team is an underdog in a league where Bayern plays. Could this be the year in which Leipzig finally win their first title after Red Bull's astronomic investment in the squad? They might be one of the most hated teams in the Bundesliga, but one thing is very clear: they are one of the favorites to win the league after Bayern. If you're feeling like you want to take a risk this season, it might be the year to place a bet on Leipzig doing the impossible and winning the league over the mighty team of Bayern Munich. We feel that it could be Nagelsmann's last attempt at doing so before moving on to a bigger team, so he might be able to motivate his players into winning the league this year.
LaLiga – Real Sociedad
Martin Odegaard might've made his way back to Real Madrid after an extremely successful spell in Anoeta, but that doesn't mean that La Real isn't likely to have quite a solid campaign this season. Some people are placing bets on Sociedad finishing in the top four, which does seem like a tad of a stretch judging by the current state of Sevilla and Villarreal, but it's likely that the Basques will trouble the opposition at home more than they have done in the last ten years. Besides, even now that Odegaard is not around anymore, they have added Manchester City and Valencia legend David Silva to fill up that creative role in midfield, a much-needed touch of magic that will surely do wonders for the team as the season goes by – even with Silva approaching the final years of his career. With Portu and Oyarzabal bursting through the wings and ex-Borussia Dortmund wonderkid Aleksander Isak killing it up top, La Real has arguably one of the best teams in La Liga excluding the all-mighty squads of Atletico, Barcelona, and Madrid. It might be wise to place a cheeky bet on a draw or a win whenever they face Atletico or Barcelona, who seems weaker this year than they've been in the past couple of seasons.
Bundesliga – Augsburg
There's just something very curious about Augsburg that many bookies and experts can't seem to get their heads around. The team doesn't really have too many special players, but they do play very good football – or, at least, they've done so during the first handful of games of the season. This is probably thanks to the influence of recently-signed manager Heiko Herrlich, who has managed to keep Augsburg overperforming after the Covid restart. It might not be wise to bet on Augsburg to win the Bundesliga or even stupid to bet on them beating Bayern this season, but a bet on Augsburg to beat Dortmund at home, or even Leipzig away, could nail you down some cash. Keep an eye out for any of their performances this season and see what we're talking about. It might be the year of upsets in the Bundesliga and Augsburg seems to be the team to lead it alongside Hoffenheim, another side that seems like a good candidate for which to place a cheeky bet or two.
Premier League – Leeds United
Another Premier League team makes our list, but this team isn't the undisclosed favorite underdog in Everton but rather a recently promoted team, Leeds United. The EFL Championship title-winners made a statement last season, under Marcelo Bielsa, to burst through the second tier of English football and make a comeback to the Premier League after an absence of over a decade. They have made quite a statement now that they're back, too. Bielsa has strategically brought some very important pieces to the squad, including ex-Valencia striker Rodrigo Moreno, who was on the verge of joining Real Madrid last season, wingers Helder Costa from Wolves and Raphinha from Rennes, and ex-Real Madrid midfielder Diego Llorente from Real Sociedad. It's not all about names, either. Leeds almost managed to take a couple of points off Liverpool in their opening game of the season and took two from Manchester City during their visit to the Etihad. At the time of writing this article, Leeds is sitting in the upper half of the table after having faced the two strongest teams in the league. A bet on Leeds beating Arsenal, Manchester United, or Tottenham could yield a very good profit and it's not one that seems farfetched by any means.
Ligue 1 – Rennes
The Ligue 1 standout underdog this season is, by far, Stade de Rennes. The club doesn't really have any superstar players but it does boast a very solid and well-rounded squad that has already taken three points out of favorite's PSG this season. As it is customary in the Ligue 1, though, Rennes does have a very pacey squad that can cut through most defenses in the league, which is one of the reasons why the team has been so solid during the first few weeks of the season. There is another reason that could be the catalyst to the success of Rennes, though: the presence of one of the world's most coveted youngsters in Eduardo Camavinga. The superstar midfielder still has a lot of raw talent that isn't polished, but he already made his debut with the French NT, which saw him score a wonderful goal to kickstart his international career with a bang. With a player like Camavinga being accompanied by the experienced ex-Sevilla Steven Nzonzi and the solid Benjamin Bourigeaud, it's clear that Rennes has one of the best midfields in Ligue 1. Will they be able to get top 4 this season? Chances are that they will – and it's their last chance to do it before Camavinga moves to Real Madrid or another European giant. If you're going to bet on Rennes, this is the year to do it.
What Factors Influence Football Games? – Football Betting Guide
You might now know more than the average gambler and you might feel that you're all but ready to start placing bets in the world's most prominent football leagues. However, there are still other factors that you will need to consider before making your bets if you want to ensure that you're betting with your mind ahead of your heart. To bet a better grasp of how football betting works and for you to make sure that you actually know what you're doing, we've written a guide of 10 soccer betting tips that will help you get a better understanding of external factors that influence the outcome of games. Make sure to fully understand the guide and explore these tips as deeply as possible if you wish to make a small fortune while betting on sports.
Here are the Best Sportsbooks to Place Your Bets At!
Now that you've made it this far, you're ready to dive straight into the world of online sportsbooks to start placing bets on any of the teams that we've mentioned above. We do want you to start your journey with some of the free cash that most of the best casinos in the world have made available to all new players, though, so we've also collected some amazing casino bonuses to help you get started. If you're looking to place some cheeky bets for free, without risking any of your own money, we suggest you pay a visit to the LeoVegas, and Betsson casinos. All of these sites are home to exclusive promotions that will allow you to play in some of the best sportsbooks in the world without risking any of your money. Our full list of the best sportsbooks in which you can place bets on football and its many different outcomes can be found here:
Last updated
May 24, 2022