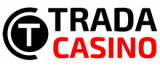 Take Sports Betting to a Different Level
Classic sportsbook betting will never die, but Trada Casino Virtual Sports shows how players can enjoy sports betting on a different level than what they're used to.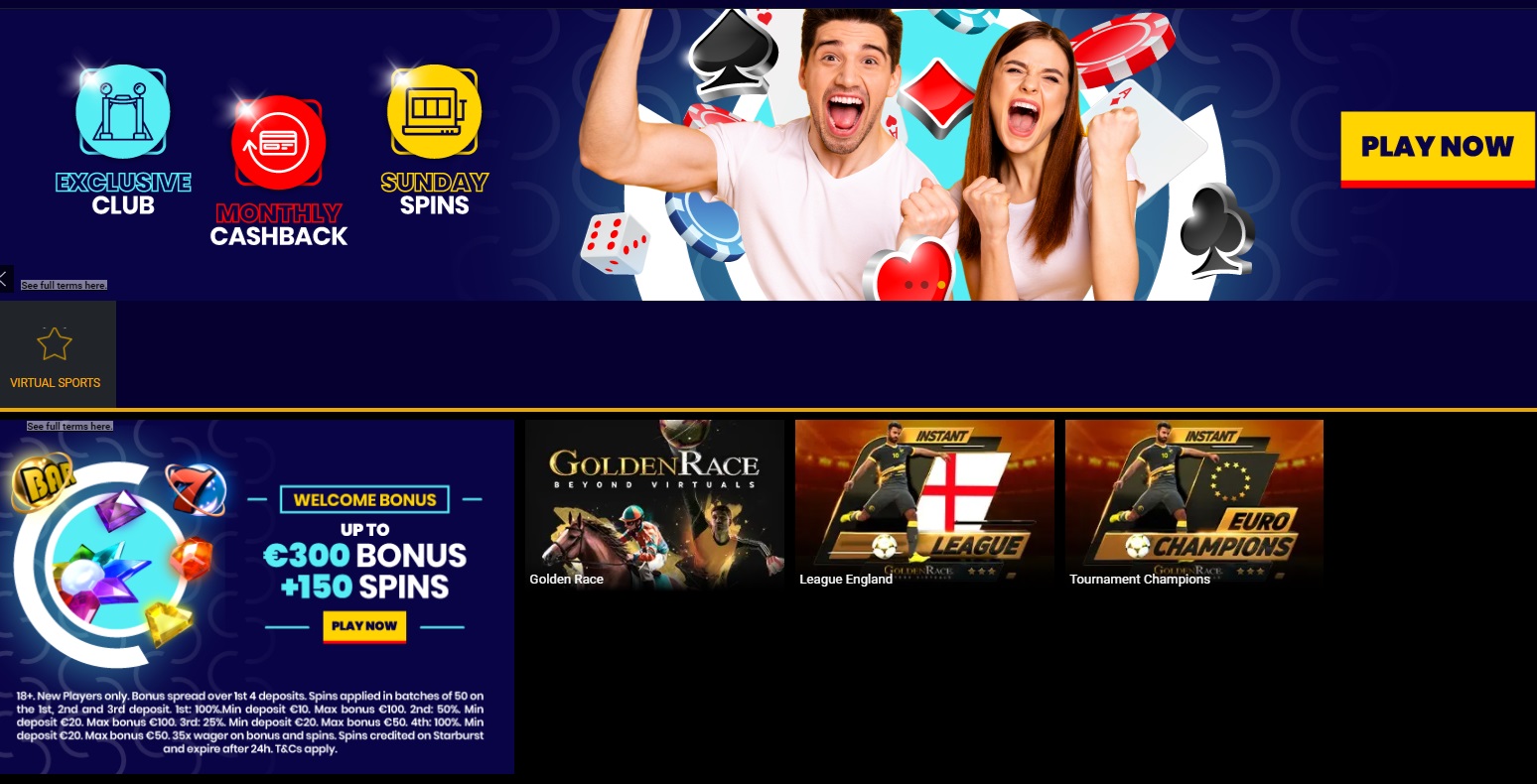 Sports betting has always been one of the iGaming industry's favorite activities. With the large influx of new gamblers being introduced to the world of online betting every day, it's only natural for the sportsbook industry to continue growing.
The introduction of virtual sports to the world of online gambling has been quite a blessing. We're loving our time at Trada and playing virtual sports on the casino, which is why we want to share with you our experience to help you know how to make the best of it.
If you're looking to learn how to bet on Virtual Sports with free bonus cash, then you've come to the right place. Stay with us and learn how to claim Trada Casino bonuses to play Virtual Sports and earn real cash for free!
What are Virtual Sports?
Virtual Sports are simulated sports that you can bet on. They have random outcomes and provide you with the same thrill, emotion, and betting types that you can spend your money on when placing bets on different matches.
There are different Virtual Sports that you can bet on. Soccer, Tennis, Basketball, Horse Racing, Dog Racing, and many other simulated sports have become part of this ever-growing part of the online casino industry. Not all of them are available at Trada, but you should still check out this section of the casino to find out why so many people seem to love playing them!
The Best Virtual Sports Casino Games
Let us take a closer look at the Trada Casino Virtual Sports section to see what the site has in store for you. The variety may not be the best in the iGaming world, but the quality is a given when you visit the Trada Casino and its selection of quality games:
Horse Races
You will be able to bet on different Horse Racing events at the Trada Casino. There's a single type of Horse Race game at the site, but it's really fun. It's called the Golden Race, and it will allow you to place various bets on the racing events that simulate the thrill of the hippodrome in your device.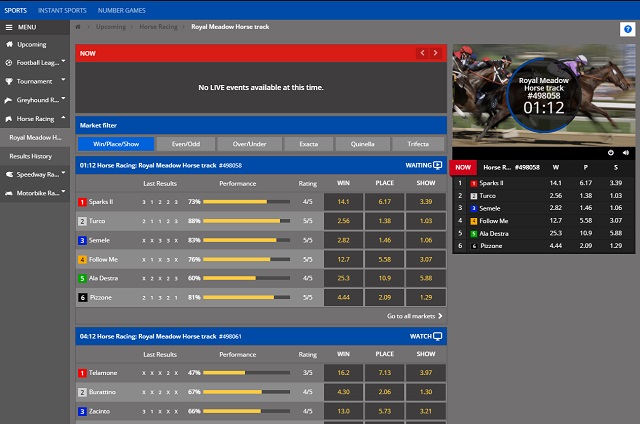 Football – Soccer
Now, if you're a fan of soccer, or football, then you've come to the right place. Trada Virtual Sports will allow you to place bets on simulated events that take place around the footballing world. There are two main events at this part of the casino:
A Simulated version of the English Premier League, where you'll be placing bets on your favorite teams
A Simulated version of the Champions League, where the thrill of soccer matches is taken to the international stage!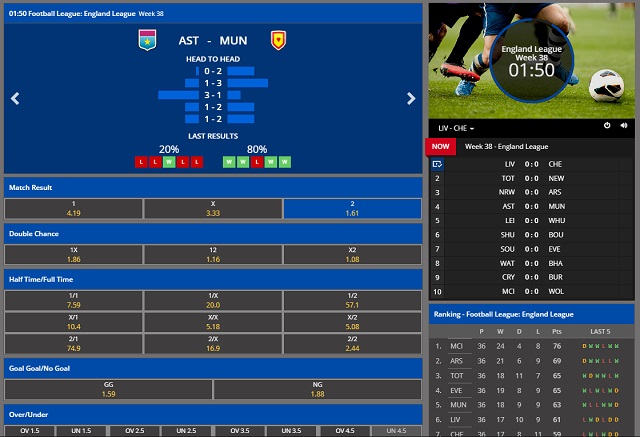 Can You Play Virtual Sports with Bonuses at Trada Casino?
The Trada Casino doesn't host any promotions that will have you spending your bonus cash on Virtual Sports. The site is home to a ton of amazing bonuses and tournaments, but none that can directly be spent on virtual sports betting.
However, here's how you can cheat the system and play virtual sports with free bonus cash:
Claim the Trada welcome bonus
Spend the bonus cash in the site's best slots with the highest RTP to ensure high return rates
Fulfill the wagering requirements (x25 times) quickly
Use the bonus cash generated with the casino offer to play Virtual Sports for free!
This is Why You Should Try Virtual Sports
Virtual Sports are the modern way to place bets on sports, but let us take a closer look at the main reasons why we recommend you playing them. It's not a smart move to let go of traditional sportsbooks altogether, but here are the main reasons why you'll love these games:
Bets Every Hour – You can send your cash on bets all the time. No waiting times are needed – all you need to do is visit the Virtual Sports section and play at the site!
Quicker Games – Seeing as how these games are virtual and don't need players to rest, you can place your bets time and time again without worrying about having to wait days to watch the same team play twice in a row!
Variety of Bets – Virtual Sports allow you to try out different types of bets and styles to combine as you aim to earn better prizes, rewards, and bonus cash
A Change of Scenery – Virtual Sports are much different from what you're used to playing at sportsbooks. This will allow you to try something new and discover how sports betting can be fun even if done differently
Visit Trada and Enjoy the Best Virtual Sports
If you're a fan of online casino sports betting, then you're going to love what the Virtual Sports of the Trada Casino bring to the table. Naturally, the virtual sports gameplay differs from the one that you'll find in any other sportsbook, but you'll learn to love it really quickly – and even more so if you're a fan of dynamic gameplay.
You may need to get used to the way of how Virtual Sports work, but we're also sure that you'll get to love it very quickly.
There are no Trada Casino bonuses that instantly give you the chance to play Virtual Sports for free, but you now know how to make the best of the bonuses in-store in order to trade them for better and more profitable rewards.
Let us take a closer look at what the Trada Casino has to offer and discover the magic of Virtual Sports in tyle. Enjoy your time at Trada and enter the world of online sports gambling and claim the best bonuses to do so!
Last updated
May 18, 2022