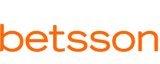 You've probably heard of Betsson if you've been part of the online casino community for more than a few days. Betsson is one of the biggest online gambling companies in the world, but also one that has existed for a long time. Thus, the company understands the importance of offering users the chance to play some games for free.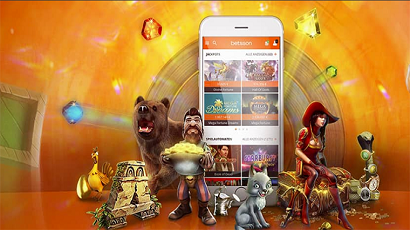 To achieve this, Betsson is offering bonus spins for their Golden Jokers game after your first deposit welcome bonus. All you need to do to receive your bonus is open an account in Betsson.com and deposit any promo eligible amount to earn 101 bonus spins for Golden Jokers.
As an additional benefit, Betsson offers a ton of offers during the week. You might find other interesting bonuses after you've cashed your 101 bonus spins for Golden Jokers. No wonder why the Betsson welcome bonus is one of our picks for the top 10 best first deposit bonuses on TCW!
What Are Free Spins?
Free spins are bonuses offered by casino websites that allow you to play certain games for free. Betsson offers free spins to new users after they make their deposit, allowing them to play for free their games countless times in a row. These types of bonuses usually come with other conditions, such as a minimum number of bets you have to place before cashing out the money.
We'll go over Betsson's rules later on. Although Betsson requires you to make a deposit before rewarding you with free spins, the Betsson free spins are plentiful and allow you to play much more time than what you'd get from a site that gives free spins with your registration.
How To Earn Free Spins in Betsson
Similar to other casino websites, Betsson aims to better their offers by giving you a ton of free spins in their Golden Jokers game as soon as you make your first deposit (they'll also throw in an additional fee that goes up to $100 depending on how much money you deposited). To put things into simple words, Betsson offers you bonus spins to welcome you into their site.
You commit to them by spending real money in their games and they allow you to play Golden Jokers for free, and they also give you twice the amount of your first deposit for free. The free spins are exclusively used in their Golden Jokers Wild slots game – do not attempt to use them anywhere else, as the website won't give you the option to do so.
Register on the Betsson website with your real, verifiable information. In order to do this, simply access Betsson.com and choose the option labeled Open Account.
Once you've created an account, log in to the website and follow the steps to make your first deposit. There are many ways to do it, and you'll get a hefty 100% bonus on whichever amount you deposit first, up to €100.
To gain access to all your free spins, simply browse through Betsson's games until you find the Golden Joker slots. Once you open it, you will be available to claim your free spins. Keep in mind that some terms and conditions apply.
Betsson Golden Jokers Free Spins Information
The bonus spins bonus is also subjected to certain terms, but they aren't as strict as those attached to the free bonus money you receive with the first deposit. Let's take a look at the most important rules you need to keep in mind.
All of the money you earn with the free spin bonus is treated as bonus funds (the website keeps them in a separate list). You'll need to wager 25 times the amount of your winnings before being able to cash it out. This free spin term isn't an issue if you plan on playing on Betsson for a long time.
You'll have to deposit at least €10 in your Betsson account before being eligible to receive the welcome offer. Any amount lower than that means you won't get the free spins for Golden Jokers.
Using money-managing platforms, such as Neteller or Skrill, will make you ineligible for receiving this promotion.
Welcome Bonus Terms
Besides the awesome slot free spins that you get with your first deposit, Betsson also gives you twice the amount of money that you use to make your first deposit. There are some terms and conditions that go along with this bonus – you can't retire the money as soon as you obtain it.
You'll need to wager at least 35 times the amount of money that the website gives you before being able to withdraw the funds. This means that you're likely to either withdraw a larger or smaller amount, depending on your luck and how you play your cards.
Users from some countries might be ineligible for claiming the welcome bonus (although they are entitled to the free spins anyway). Check out Betsson Casino for more information on this.
The free money that Betsson grants is known as a non-sticky bonus. Unlike the free slot spins, you need to meet certain conditions before withdrawing, which also means you could withdraw at any given point if you choose to forfeit the bonus and keep your regular cash.
Any withdrawal made before the full completion of wagering requirements will result in the forfeiting of your bonuses. Make sure you comply with the wagering requirements of both the free spins and the welcome bonus before making your withdrawal or you might lose out on free cash.
Read our full Betsson Casino Review here and find the Top 3 No Deposit Bons Codes for Betsson Casino.
Last updated
May 24, 2022