Biggest Odds Ever - Life-Changing Bets that You Could Have Made
A well-placed bet could be all it takes to change your life.
Throughout history, there have been many types of bets, in multiple sporting events, that have paid out massive odds to whoever was lucky enough to place them. In this article, we'll take a look at 5 of our favorite-ever events with the biggest odds in the history of sports betting!
#1 Leicester City Winning the Premier League
Anyone who was mad enough to place a bet on Leicester City to win the Premier League in the 2015-2016 was lucky enough to win a massive sum of money. The outcome of such a bet was so unlikely that some bookmakers offered as much as 5000-1 odds on it happening. Even our soccer betting tips wouldn't have helped much in this case!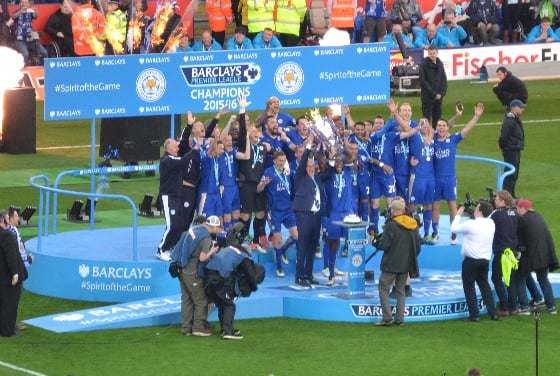 As the season went on, some bookmakers offered payouts worth 2500-1 to encourage people to cash out while they were on top, as it was becoming far more likely that Leicester clearly had a chance to take the glorious prize of a PL title as the season ended. It remains the craziest event to have occurred in Premier League history!
#2 Rory McIlroy Winning the Green Jacket in his First 10 Years as a Pro
Bets like this one are not likely to be made, but there was a man who trusted McIlroy so much that he actually placed a bet on him winning a tournament in his first 10 years as a pro – and that was his own father. The man had so much trust in his son that he placed the bet that earned him quite a significant sum of money back in the day!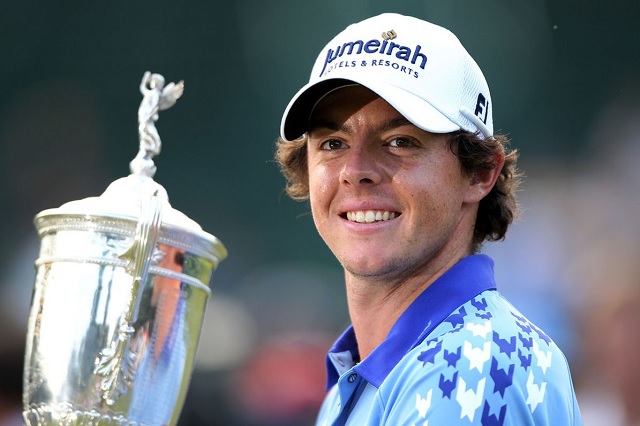 The thing is, to place bets like this one, you would need to speak to bookies so they can give you the odds for something like this to happen. Not many sportsbooks have these bets available, so you would have to directly talk to them to give you the odds on a rookie producing such a feat!
#3 Real Madrid Winning Three Back-to-Back Champions League Titles
Even though Real Madrid did have a good enough squad to win Champions League titles in a row, no one expected them to actually go ahead and win two CL titles back to back, let alone a third one, when two in a row hadn't been achieved by then yet. When Zidane took charge of the Merengues and lead them to three CL titles in a row, almost no bookmakers were paying less than 200-1 for that to happen.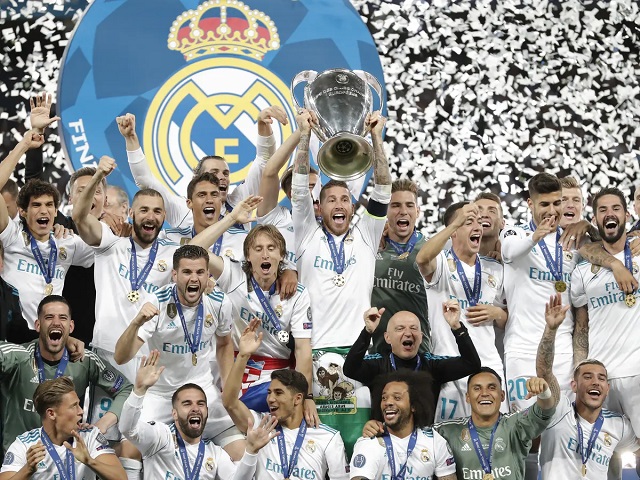 This is one of those bets that you might want to place if you truly feel lucky and you want to bet a small amount of cash in an unlikely outcome. Just be sure that the casino or sportsbook in which you're going to bet offers good odds, as this is one of those bets that you'll most likely end up losing unless something really crazy happens!
#4 Betting on Federer to Win – Back in 2003!
Sure, if you're telling us now that betting on Roger Federer would be a semi-safe bet (let's take Djokovic into account for a second, too), we would tell you that you're right. However, back when Federer hadn't made his way into the global tennis scene, it was highly unlikely for someone to place a bet on him winning anything.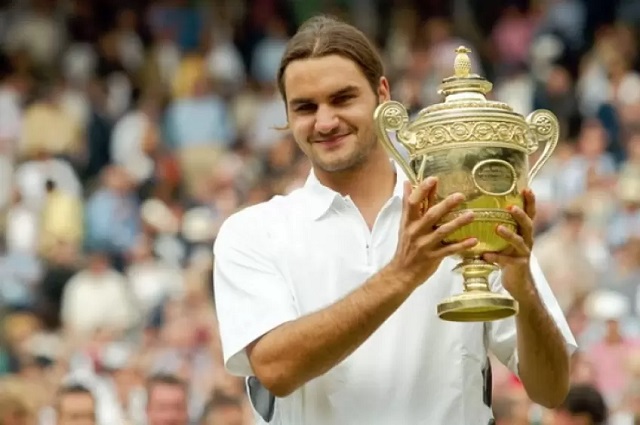 In fact, back in that Grand Slam that he won in 2003, some houses were paying 60-1 for him to win it. No one really expected this newcomer to pull any surprises, but he did – and some people actually placed bets on it to happen. Had you happened to place a cheeky €10 on Federer winning that competition back in the day, you would've walked away with €600 worth of winning money. An insane outcome indeed, but not one that many predicted.
#5 Tiger Woods to Win the 2019 Masters
This bet might've not been a huge-paying one to make if the tournament had happened 10 years before, but in 2019, Tiger seemed like a shadow of his former self. Some sportsbooks like William Hill were paying out as much as 14/1 for Tiger to win the competition, which meant that a bet of €1000 would've gotten you back as much as €14,000 worth of rewards!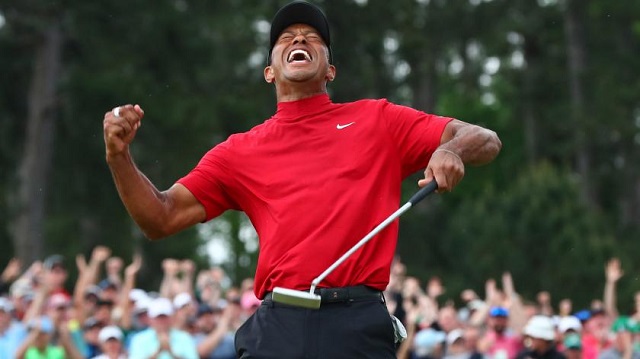 There was someone, in fact, that placed an €85,000 bet on Woods to win the tournament, which also happened to be the first-ever sportsbook bet that the man had ever placed. It made him a millionaire as well, as he came back home with a fortune of €1.2 million after Woods shook the world to win yet again at a professional sports tournament.
Biggest Odds Ever - The Most Famous Cases
You know our favorite events, but now, let us take a look at some of the most impactful sports bets ever made. These are cases of actual winners that managed to cash out enormous sums of cash in events with crazy odds!
| | | | |
| --- | --- | --- | --- |
| Winner | Amount Bet | Amount Won | Event |
| Vegas Dave | $140,000 | $2.500,000 | Kansas City v Mets (2015) |
| Steve Whitely | $2 | $1,500,000 | 6-Horse Parlay |
| James Aducci | $85,000 | $1,200,000 | Tiger Woods Winning the Masters in 2019 |
| Fred Crags | $0.50 | $1,000,000 | 8-Match Accumulator Bet |
| Anonymous | $0.80 | $585,000 | 19-Match Accumulator |
| Anonymous | $5 | $305,375 | 12-Team Accumulator |
| Anonymous | $100 | $250,000 | Leicester City Winning the Premier League |
| Anonymous | $8,500 | $250,000 | 5-Team Accumulator |
| Mick Gibs | $2.50 | $157,000 | 9-Team Accumulator |
| Tayla Polia | $5 | $105,000 | 15-Leg Parlay |
Other Crazy Events with the Biggest Odds Ever
These bets may sound crazy, but there are other massive bets that can be placed -and have been placed- which have netted massive wins to gamblers from all over the world. Let us take a look at other events with crazy odds that you may want to try your luck on:
An 8-Horse Parlay Bet
Odds: Vary, but generally 500 to 1 or more
Placing an 8-horse parlay bet is one of the most insane things that you can do as a gambler, especially because of how darn unlikely it is for something like this to actually happen. There was a case of someone in Britain, though, who happened to place a cheeky small bet on an 8-horse parlay, expecting nothing in return, but doing it only for the sake of fun as it was the guy's birthday.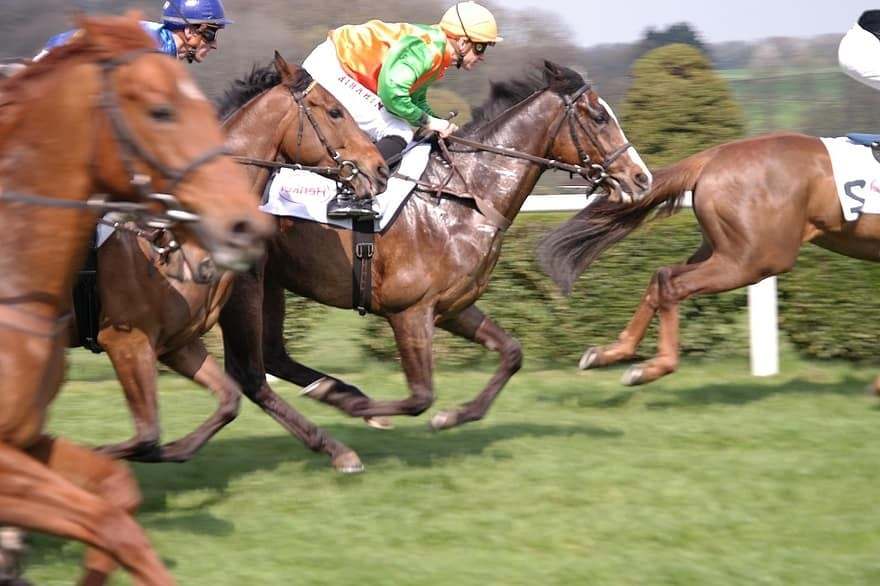 Little did he know that his small bet would net him a fortune of €1 million, which he was paid through the William Hill offices in England. In fact, his parlay bet would've been worth a staggering €1.4 million, but William Hill has capped player wins at a million on these types of bets.
Crazy Playoff Parlays Throughout History
Playoff parlays tend to give you some of the best payouts in the industry. Guessing the outcome of some of these bets will completely change the way you perceive sports and could give you massive sums of money in return. Let's take a look at the New York Giants run in the NFL back in 2007.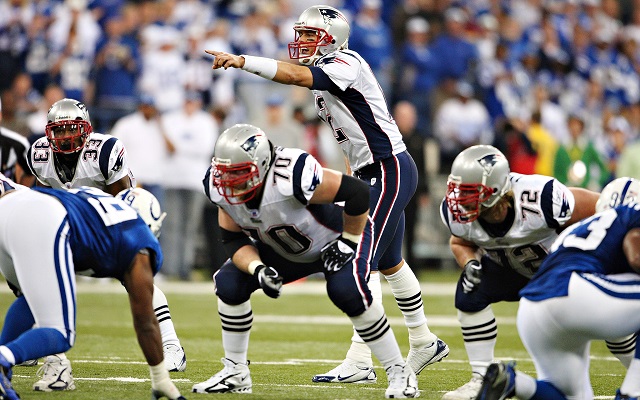 The Patriots were unbeaten and they even managed to beat the Giants in the regular season, but Eli Manning had other plans for the New Yorkers as they headed into the Super Bowl and pulled one of the craziest upsets in the history of the sport. The event didn't only go down in history but it also filled the pockets of some very lucky gamblers all over the planet!
Sportsbooks with the Biggest Odds Ever
We'll share a little secret with you: all sportsbooks have their own types of bets and offer different odds for popular (and lesser popular) events. In some sportsbook, Leicester winning the PL would've paid $1,000 for a $1 bet, whilst in others the same bet could've won you $5,000.
That's why it's important to know which are sportsbooks that offer the biggest odds in sports history - and here are our top picks for our best online casinos with sportsbooks:
Last updated
October 2, 2023
Frequently asked questions
Yes, a person may contact a sportsbook to request a particular betting option if it isn't available. In some cases, the sportsbook will determine the odds and provide the bet to the player.
Jim McIngvale placed a bet on the Houston Astros to win the world series, which netted him a $75 million win. It's the highest sportsbook win to date.
Sportsbook odds are calculated based on the number of bets placed for all available outcomes, balancing the odds in favor of the sportsbook.