The eternal comparison between European roulette VS American roulette has been made since the American version of the game came to prominence. Many modern online casinos offer both versions of the game for the player to choose the one that they prefer, but one thing's for sure: the debate will go on for ages.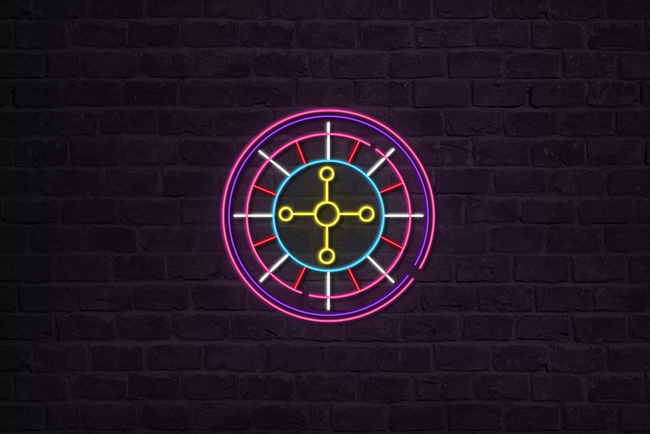 We have come here to settle any doubts that you have in your mind regarding which of these two versions of roulette is better for you to play. We're going to tell you which one has a better RTP, as well as the differences that you can expect to find in both types of roulette.
We'll also tell you all about the best online casinos in which you can play either version of the game for your comfort. If you like, you can also check our guide on how to play roulette if you want to have a partial edge over the casino. Pick a site, claim a bonus, and win fantastic bonuses from the get-go!
Main Differences Between European Roulette and American Roulette
There are only a couple of differences between both of the world's most popular types of roulette games. If you pay attention to the change, though, you'll notice just how important and fundamental it can be to the outcome of your bets and your winning chances in general.
Both changes are also correlated to one another. Let's take a closer look at both of them:
The Zero and Double-Zero
The main difference between the two boards is that the American roulette board has a total of 38 pockets, whilst the European roulette board has 37 in total. Both boards have the numbers from 1 to 36, but the European roulette has a single additional slot (the 0, which is green), whilst the American roulette board has two extra slots (both green as well: the 0, and the 00).
House Edge
As you can imagine, American roulette is detrimental to the winning chances of a player because it comes with an additional zero on its board, which means that players end up having less of a chance to win and the house keeps a better house edge as a consequence. More numbers mean fewer chances for the player to get bets right.
That's why American roulette has a 94.84% RTP, and European roulette has a 97.30% RTP instead! The house edge of each of these games is, in turn, as follows:
American Roulette House Edge – 5.26%
European Roulette House Edge – 2.70%
La Partage in European Roulette
La Partage is an exceptional rule that makes European roulette even better than it already is. Basically, it allows players to get half of their money back on an even-money bet, should it happen that the ball lands on the Zero pocket.
In fact, one would argue that every roulette game with the La Partage option is an even fairer game for the player than a classic game of roulette. That's because it allows the player to keeps a higher percentage of money even when they happen to lose a round.
The only way to activate the La Partage option is if the player places a bet on even bets like red/black, even/odd.
In fact, if you're planning to use a betting system like the Martingale, the Fibonacci, or even the D'Alembert, you'll want to find yourself a table that comes with the La Partage feature. It will give you half of your bet back even when you lose your color bet.
La Partage Online Roulette
You can actually play a version of La Partage roulette in some online casinos. NetEnt is one of the leading developers on online casino live dealer games, and one of their popular table games includes a roulette table with the La Partage option.
You can visit the best NetEnt casinos in the world if you want to play this fantastic version of the game with a real dealer to oversee your gambling!
The Numbers of Each Roulette Game
It doesn't matter which type of roulette game you've been playing so far – you'll want to take a look at this paytable so you can get a better idea of which one offers the best odds. A 1% winning chance might not look like a lot at first glance, but it adds up like you have no idea.
This full payout table guide will help you know the odds of winning with each type of bet in American roulette and European roulette!
| | | | |
| --- | --- | --- | --- |
| Bet | Payout | European Roulette Win Chance | American Roulette Win Chance |
| Red/Black | 1:1 | 48.65% | 47.37% |
| Even/Odds | 1:1 | 48.65% | 47.37% |
| Lows/Highs | 1:1 | 48.65% | 47.37% |
| Dozens | 2:1 | 32.43% | 31.58% |
| Columns | 2:1 | 32.43% | 31.58% |
| 6 Numbers | 5:1 | 16.22% | 15.79% |
| 5 Numbers | 6:1 | Invalid Bet in European Roulette | 13.16% |
| 4 Numbers | 8:1 | 10.81% | 10.53% |
| 3 Numbers | 11:1 | 8.11% | 7.89% |
| 2 Numbers | 17:1 | 5.41% | 5.26% |
| 1 Number | 35:1 | 2.70% | 2.63% |
Always Play European Roulette if You Have the Chance
It doesn't take a genius to see the previous paytable and see why we fully recommend our readers to play European roulette.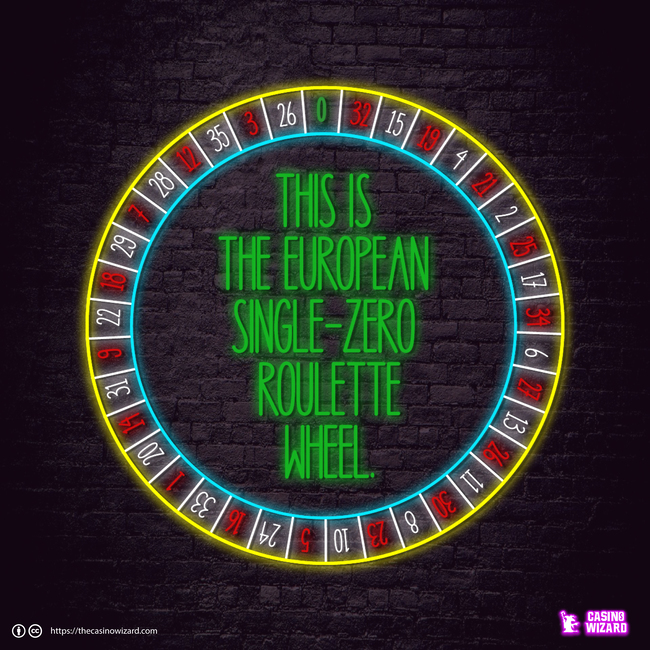 Granted, if you were visiting Las Vegas, then we would recommend you play American roulette for one simple reason: most European roulette tables are high-stakes tables in most popular casinos. Keep in mind that we're talking about online casinos here, and these casinos give you the option to play European roulette with low stakes.
If you have the option to play both roulette games and both of them adapt to your budget, then it really makes no sense for you to play American roulette at all. Only play the American variant if you have no choice.
The Best Casinos to Play Roulette
Now that you know why you should play European roulette, it's time for us to take things a step further beyond and tell you all about the best online casinos in which you can play this popular game. It doesn't matter if you're looking to play virtual roulette or play with real dealers – these sites have it all.
Promotions are aplenty and games are abundant, so pick the one you like the most and get ready to claim some bonuses to bolster your account balance.
Betsson
Betsson is one of the stand-out names of the iGaming world. This fantastic casino is home to a selection of top-quality virtual roulette games, as well as live dealer tables with the best variations of roulette that you'll find on the internet. Visit Betsson and claim bonuses to play roulette and then move on to the site's sportsbook to win more cash with your sports-savviness!
N1 Casino
The N1 Casino still stands out as one of the best casinos for you to play tournaments and claim bonuses, but it's also a great site to visit if you're keen to play roulette. Not only will you find amazing virtual roulette tables, but you'll also get the chance to play live casino roulette if you want.
Lapalingo Casino
The Lapalingo casino is not only one of the best online casinos in which you can play slots and other fantastic classic games, but it's also one of our favorite sites to visit to play live casino games. Seeing as Evo Gaming and NetEnt games pack this site with the best live dealer titles, you can play European roulette with real dealers as you see fit!
Ready, Set, Roulette!
European roulette is a step above American roulette in terms of quality. Thankfully, online casinos give you the option to play both games, so you can try them both on your own.
The world of European roulette awaits! Which casino will be the one to see the beginning of your iGaming adventure? Choose wisely and get that wallet ready – you won't get enough of these fantastic online casino roulette games!
Last updated
August 18, 2021