Gambling online is as popular of an activity as it gets, but many people that do so are not fully aware of how much more fun they could be having, or how they could improve their experience by knowing just one or two of these simple tips. Many people underestimate the importance of knowing the basics, so we've created this guide to teach you some simple tips that every gambler should know! Some of these tips will even help you out if you like to gamble in land-based casinos, although half of them are useful if you are one of those people who would rather gamble online. In any case, just pay attention to them and try to memorize them. We're sure that knowing one or two of these will instantly improve the way you spend your time in online casinos and help you get the best out of those experiences!
10 - The Casino Site that You Pick Matters – Test More than One!
Do not underestimate the importance of picking one of the best online casinos. Some people think that you can just log in to any online site and start enjoying their lucrative deals, while it's actually super important to select reputable online sites that are licensed by at least one prestigious gambling regulatory entity in the world.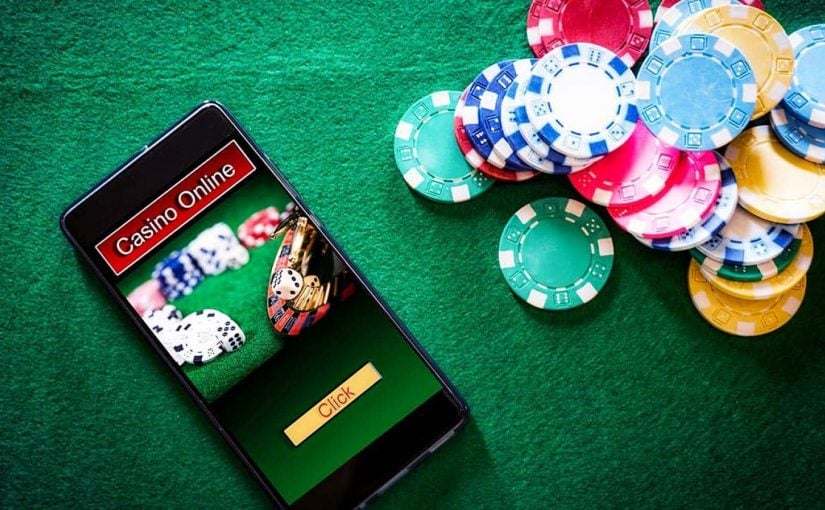 In fact, the one advice that we always give to new players is to find more than one online casino in which they can spend their money. There's no better thing than spreading out winnings, as this makes it much easier for your profits to be spread out and also for you not to fall into the temptation of spending it all at once. Furthermore, playing in various casinos will also let you try out different games as well as enjoy different bonus promotions, as each online casino tends to offer different stuff to every player. You can enjoy the best online casino bonuses regardless of where you are as you'll be constantly bombarded with new content if you spend your time on various casinos at once! We've noticed that the best number of casinos that you can play at once is three. That way you won't feel overwhelmed by playing on too many casinos at once nor will you feel restricted by playing in just one or two casinos.
9 - Check the House Edge of Games
Another important aspect of online gambling that many players seem to be ignoring is the house edge. House edge is, as its name suggests, the advantage that the house has over you when gambling on any given game. For example, there are some online casino games that offer a house edge of 90%, which means that the house has a solid 10% chance of keeping your cash, in simple words. However, the best online casinos tend to offer you the chance to play games with a much fairer house edge. We've come across online casinos that offer players the chance to enjoy games with a 96% house edge or, at times, an even higher edge. This allows you to have a much better chance of making a profit. In general, we recommend our readers to play games with a house edge of at least 95%. It's also important to check the house edge because every legitimate online casino should be able to disclose the house edge of all of its games without fearing that players won't like it. As such, casinos that disclose it make themselves much more reliable to the eyes of the general public. If you find an online casino that doesn't disclose its house edge, it's likely that it doesn't even hold reputable gambling licenses in the first place. Checking the edge on slots games is particularly important. Be sure to do so before wagering your money online – your wallet will thank you for it1
8 - Chasing Your Losses Is a Good Way to Lose More Money
We know – it's very frustrating to keep losing money. But, honestly, what is there to gain for you if you just keep going after your losses and you just end up losing more? Part of gambling online, and one of the most important aspects of it, it's knowing how and when to control yourself and stop gambling so you won't lose more money than you should.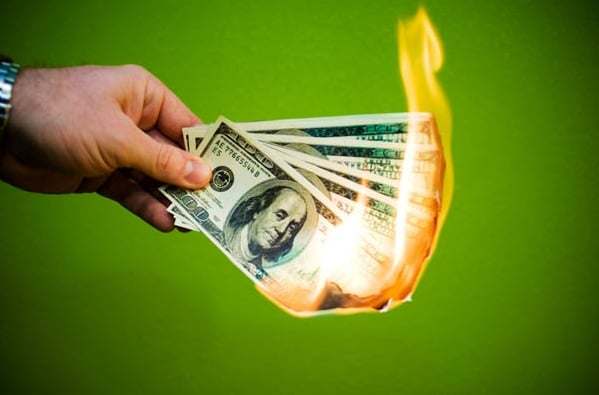 There are times when losing is inevitable, but chasing your losses is a great way to ensure that you'll never make a decent profit in the long run. If you feel like you're in a bad streak or if you start playing out of desperation, the best advice that we can give you is to take a break. Stop, rest, maybe even turn off your computer and come back later or even the following day. Chasing your losses won't help you think clearly and you'll just end up throwing away all of your money and losing it all. Keep your head between your shoulders – and try not to drink when you gamble! It tends to loosen you up a bit and helps relieve stress, but you might end up making wrong judgement calls because of the alcohol.
7 - Playing Table Games? Strategize!
Regardless of which table game you're playing, you need to learn strategies for it. Slots are a matter of luck, as in fact are many casino games, but those where skill is involved require you to have at least some sort of strategy in place. Strategies are prone to failure, of course, but sticking to a game plan often leads for you to make a profit at the end of the session!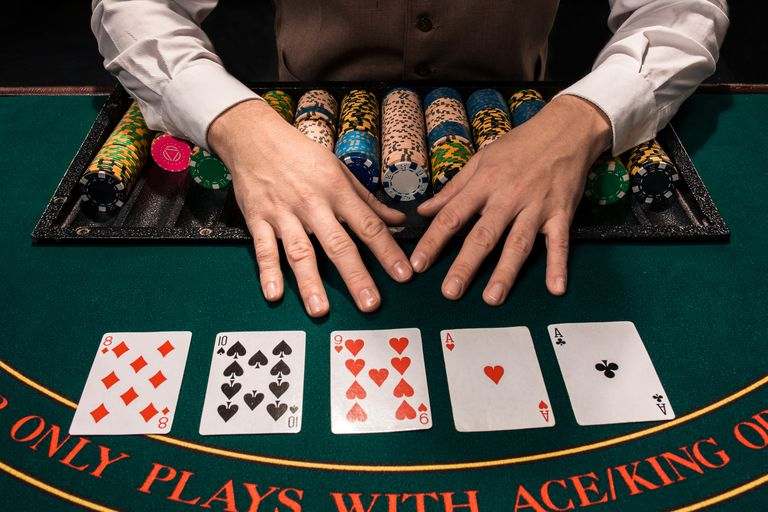 Be that as it may, try to find strategies online and study them, or if you want to get even more serious, buy yourself a book and start trying to become a better player. Games like Poker and Blackjack often have some very heavy strategies that require you to pay a bunch of attention while gambling, but you might end up winning constantly and it pays off. In any case, even the least skilled of games might require you to have a strategy in place.
For example, if you're going to play roulette, you might want to give it a shot to sticking to the same wagering game plan for a while. Roulette s fully random, but there are times in which you might need to keep a clear strategy if you want to have fun in the game and not feel like you're just betting on random ends. Online gambling is super fun and addictive, so be sure to try out the best online casino strategies as you get into it.
There are many ways in which you can make a large profit in different games – learn them all, study them closely, gamble, and win! It's truly that simple. Having fun is just as important, though, so keep that in mind while playing. A game is always a game at the end of the day. Don't go overboard with crazy bets!
6 - Keep an Eye Out for Rewards!
You should always pay attention to which online casino is offering the best online casino bonuses and rewards. If you want to make sure that you'll end up with a large profit, there's no better way to do so than getting a head start thanks to one of those crazy casino bonuses that online casinos offer. You can check some of them out here at The Casino Wizard!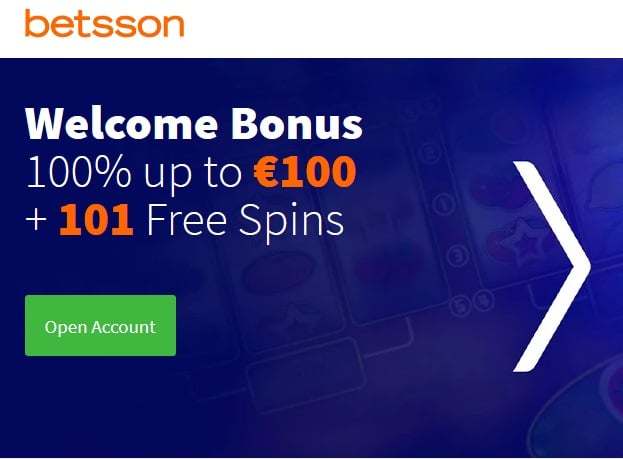 [button link="https://thecasinowizard.com/recommends/betsson-casino/" title="Check Betsson Bonus" id_casino="685"] In any case, when we say "rewards" we're not only referring to the best online casino bonuses on the planet. You may also look for special jackpot games or even rewards within games that might make them worth your time and money. Some online casino games give you free spins, for example, and most of these in-game bonuses tend to not require any extra wagering conditions to be met. Regardless, the most important thing for you to do is keep an eye out for any free money offer that a casino might be hiding around for you. They might not be too easy to claim, but if you want free cash, online casinos often give it away to some lucky players!
5 - Play Jackpot Games, but Only if They're Worth It
We know that playing online jackpot games is quite the temptation. Spinning slots once and earning over one million euros for such little effort is one of the most tempting things that you can do in an online casino. However, do keep in mind that your chances of winning are very low, and you might need to go through hours and hours of worthless rewards until your investment finally pays off.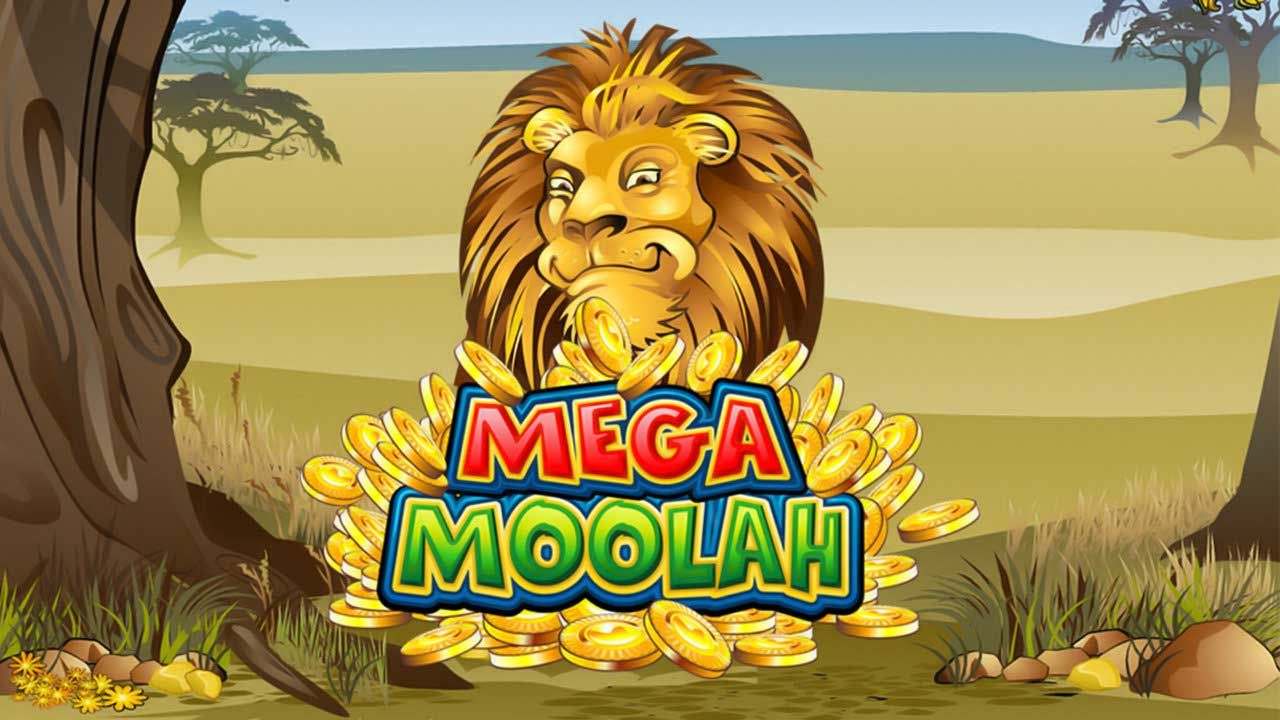 Be sure to find progressive slots that either pay out a lot of money in the long run or that reward you with small sums of cash as you advance through the game.
4 - Skill-Based Games are Your Best Choice if You're a Talented Player
This should almost go unsaid, but if you're a good poker player, please go and spend your money on those games. This is especially true for players that love to go head-to-head against others. If you're good at skill-based games, chances are that you'll be one of the lucky ones that will end up walking away with a ton of money from the table. Don't lose your chance to do so and try to beat the others!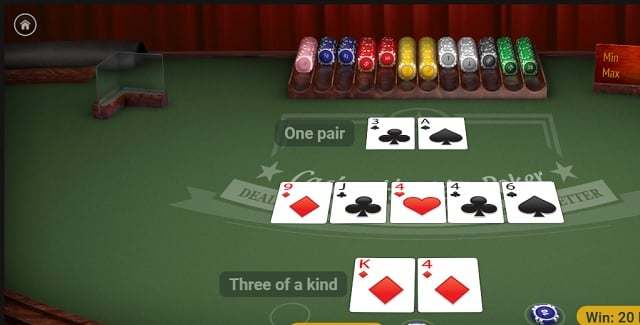 3 - Sportsbooks Are Your Friends
Feeling stressed out but you want to wager some cash without visiting any online casino game site? Then pay a quick visit to a sportsbook and kick back at home while watching sports! There are many sportsbook casinos that are considered to be some of the best websites on the planet, all of which allow you to enjoy some of the best online casino games and promotions that you'll find online.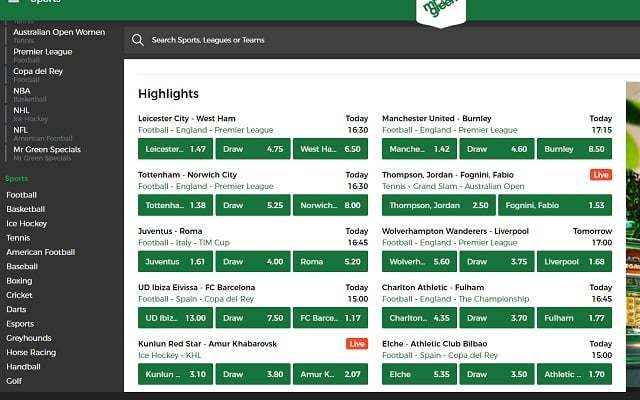 Some sportsbooks let you try out their services with over €20 in free rewards, while others double the amount of your first winnings on the site. They're super cool, and they provide an amazing alternative to players who just don't feel like wagering in online casino games. You may also try to play at sportsbooks when an important competition is going on in any major sport. It's likely that online casinos with sportsbooks give away more money during major events, encouraging players to participate. This is a great way for you to make a profit without even depositing too much money on any given casino!
2 - Don't Wager Too Much at Once
If you truly want to spend a lot of time in an online casino without spending too much money, then start wagering small sums of cash. That's the best way for you to not waste too much money – even if you're losing. Place bets that don't reach the sum of a single euro if you wish to stay gambling for a while even if you only deposit €10 at first.
1 - Bonuses are Cool, but Check Their Requirements First
We know that there are some casino bonuses that sound incredibly tempting, but please, be sure to read the requirements of the offer first. Better yet, only claim amazing bonuses from online casinos that are licensed and hold at least some degree of reputation to their names. We don't want you to be disappointed at the end of the day, or even worse yet, scammed.
Bonus Tip – Superstitions Are Your Worst Enemy!
No, it doesn't matter if red and black have each come once during the last 20 rolls of the roulette, the next roll will always be random. Do not believe in superstitions if you want to be a successful online gambler. These are truly your worst enemies! They will make you believe in stuff that isn't true, and you might deter yourself from wagering on occasions where you should, or you might wager at times when it isn't right to do so.
Last updated
January 16, 2023