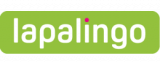 If there's something we truly love here, at The Casino Wizard, is checking out a bonus offer that differs from the rest. All of the online casinos that we've reviewed on this site offer great welcome bonuses, but some of them tend to be pretty similar to one another. It's hard to get tired of any of them, though, as most allow you to play with the money in different parts of each casino, but variety is always welcome.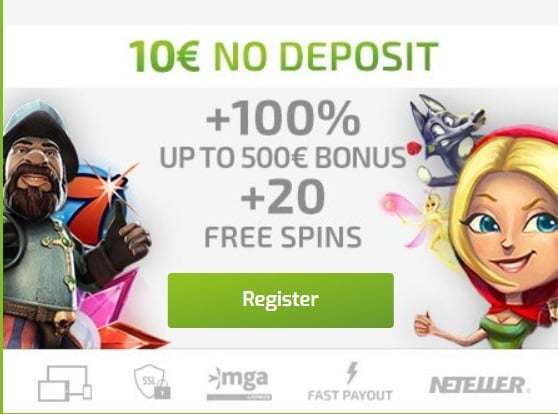 As such, we were very happy to find such a unique approach to a bonus as the Lapalingo Casino welcome bonus offers. The fantastic promotion packs a twist, as it brings you a no deposit bonus plus a regular welcome bonus on the site after you make your first deposit. That's not all, though! Once you've fully wagered your first deposit bonus as per the wagering requirements demand, you'll be able to claim an extra 20 free spins to spend them in none other than the fantastic Starburst slot. Three promotions in one? Check us in! We're sure you'll love to try them out too, so we're going to tell you exactly how you can do it on this page.
How to Get the Entire Bonus
Considering that this promotion basically comes in three parts, we'll give you a small breakdown of the steps you'll need to follow in order to claim the entire welcome bonus that the fantastic Lapalingo Casino offer, and get all of the rewards that we mentioned in the introduction without missing out on a single euro. It's not hard, but please follow these steps carefully if you don't want to miss a thing.
Do keep in mind that this promotion is only meant to be claimed by people who have never set their virtual feet in the halls of the Lapalingo Casino.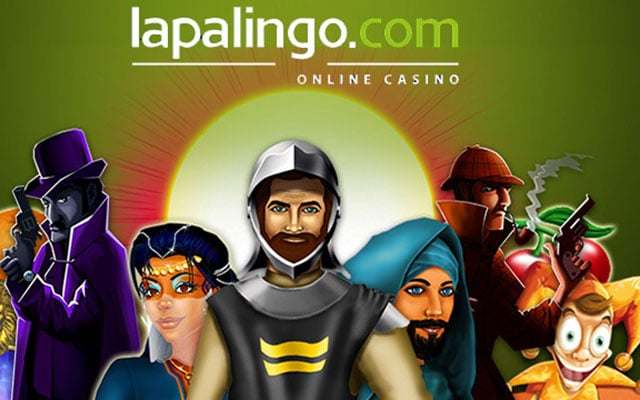 Even if you've never claimed this promotion before, Lapalingo reserves the right to not allow any recurring players into participating in this offer. This also applies to those of you who have had someone in your household participate in the casino before! Only addresses that have never visited the casino may claim this promotion. With that out of the way, this is what you need to do to get the entire welcome bonus.
Get €10 Free Bonus Money – The Lapalingo No Deposit Bonus
The first €10 that you get from this offer doesn't come as part of the first deposit bonus of the site. Instead, you get all of the cash by simply creating an account on Lapalingo whilst entering valid information (this is especially important for your email address and your phone number). You will be asked to verify your account in either of these two platforms. Be sure to verify your account and, once that's done, you will be able to claim €10 in bonus cash and use it to play the best games on the site. Beware, though! You do need to make a deposit on the site if you wish to withdraw the winnings from this €10 bonus – even if you've fulfilled the wagering requirements. You will get the money for free and you'll be able to use it prior to making a deposit on the site, but it will never see the balance of your bank account rise until you financially commit some of your money to the casino. In short:
Register an account at Lapalingo
Verify it
Get €10 for free
Make a deposit after fulfilling the wagering requirements
Withdraw the money from the site!
How to Get €100 for FREE – The Lapalingo First Deposit Bonus
The most lucrative part of this welcome bonus is the €100 that you get upon making your first deposit on the site. To explain this step, we're going to assume that you already claimed the €10 of the no deposit bonus so we won't have to repeat the same steps over again. Just use the same account that you used to claim the previous bonus and you won't have any issues whatsoever. The Lapalingo Casino will give you a boost of 100% to whichever amount of money you use to make your first deposit on the site. However, the maximum sum of cash that you can claim is €100. In short, Lapalingo will double any deposit that you make for up to €100! That's €200 on your account after making a €100 deposit – how fantastic is that? Well, it's quite fantastic, but there's a catch – the €100 that you get from Lapalingo have a wagering requirement of 35 times the amount of money received, and you must make a deposit of at least €10 to activate the bonus on your account. Let's say that you're making a deposit of €100 to get the full bonus amount. If so, you would need to wager €3500 using that bonus cash before you could withdraw any of the money into your bank account or e-wallet. In short:
Make a deposit of any amount higher than €10 but up to €100 and enter the code WELCOME when making the deposit
Get twice the sum of your deposit credited as bonus balance
Spend the cash on the site's best casino games (except progressive rewards or sportsbook)
Fulfill the wagering requirements
Make a withdrawal of all your bonus funds!
Lapalingo 20 Free Spins – Play and Get Spins FOR FREE!
The 20 free spins on Lapalingo are absurdly easy to get, and you won't even expect to try hard to get them. You'll receive them as soon as you're done playing with the €100 deposit bonus, and there's really nothing else you need to do in order to get those spins going in your account. If you haven't read of this offer before, you would basically get them without knowing why! The 20 free spins will be credited to your account once the bonus cash from the €100 first deposit bonus is fully depleted. Once that happens (be it because you completed the wagering requirements or simply because you ran out of cash) you will get 20 free spins to be spend EXCLUSIVELY on the Starburst slot!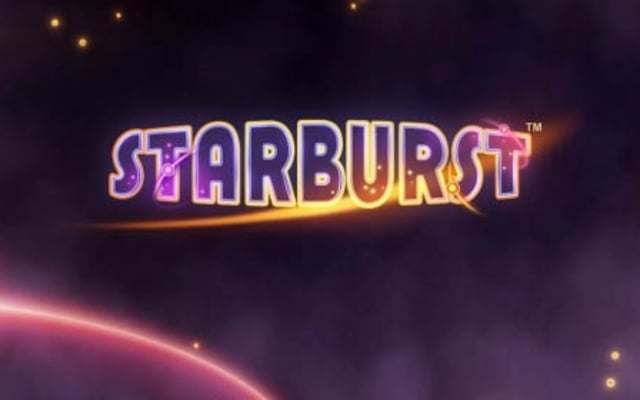 Keep in mind that these bonus spins serve as an independent offer, so you'll only get them once the bonus cash in your account has been completely depleted. You may not play with the free spins and the bonus cash altogether.
Finish up playing with the bonus cash that you get with the first deposit bonus
Receive 20 free spins on your account
Use them on Starburst
Fulfill the wagering requirements of the cash generated with the spins
Withdraw the money to your account!
Lapalingo Bonuses – Terms and Conditions
Now that you know of this fantastic three-part offer, it's time for you to get a better grasp of the dos and don'ts that it comes attached to these amazing bonuses altogether. Here are the most important terms and conditions that you need to understand thoroughly before getting down to business with this amazing set of bonuses:
Deposit bonuses at Lapalingo are only activated with a deposit of €10 or higher
You may only bet €5 per wager and not any more than that, otherwise, your bonus balance might be voided from your account
You may not play progressive games or place bets on the sportsbook whilst wagering with bonus cash
You may only use one bonus at the time, so be sure to spend the entirety of your free bonus cash before making a deposit. You will only get the extra 20 free spins after the deposit bonus is wagered
You can use the bonus cash to wager, but it will be considered bonus cash until the requirements are fulfilled
You can't make any withdrawals from your account until the bonus is fully wagered or it will be removed from your balance!
Last updated
May 24, 2022