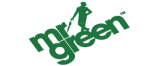 Keen to claim a fantastic new promotion that is surely going to give you hours upon hours of entertainment? Then check out the new Mr Green Reel Thrill Tournaments, where you'll have the chance to overcome other players in their leaderboards and earn rewards worthy of a king. [button link="https://thecasinowizard.com/recommends/mr-green-casino/" title="Go to Mr Green" id_casino="1361"] Basically, these are boosted tournaments where the money that you earn in certain games can be much higher than it is in general. Some of the rewards that you can get range from no deposit free spins to the best real money bonuses that you'll find on the planet. There are hundreds of euros and spins to be earned, and you can be one of the lucky ones to get them. You simply need to visit the site during the times on which the tournaments are happening, and you'll be well on your way to get some of the best casino rewards that can be claimed on the internet. You simply have to wager as you would do in any other day, and you'll be entitled to claim fantastic rewards. Find out more by reading our complete guide on the Mr Green Reel Thrill!
What are Reel Thrill Tournaments?
Reel Thrill Tournaments are special tournaments hosted in March by the staff of the Mr Green Casino. These tournaments permit players to earn free bonus spins as well as free cash by giving away rewards that can be earned during certain periods of time.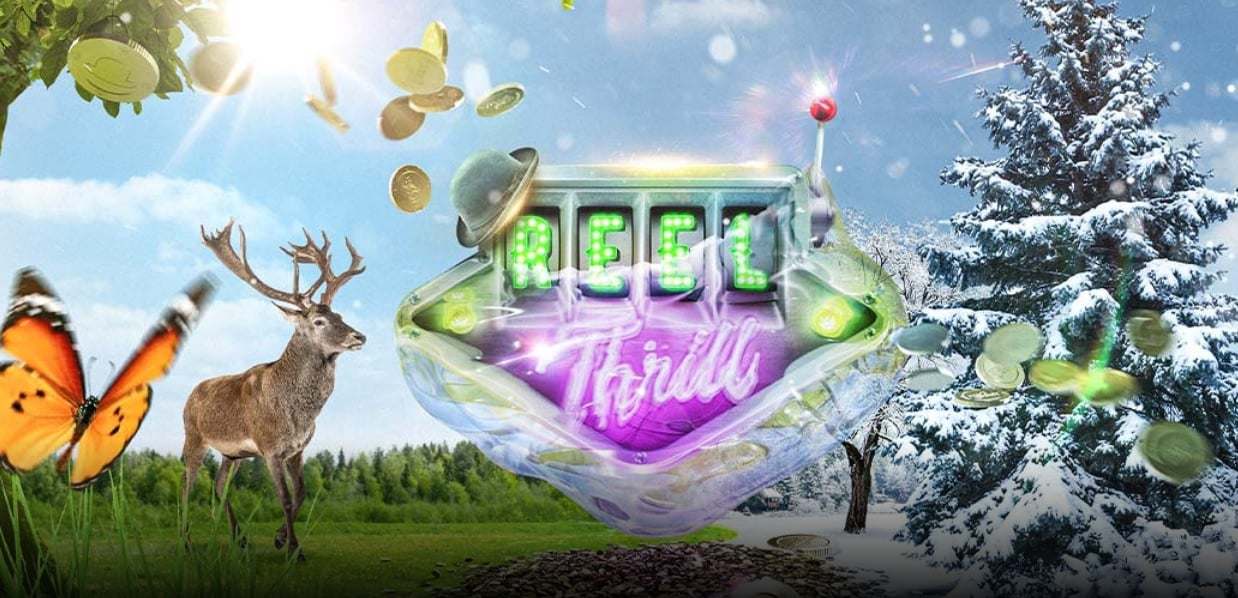 You will be asked to play a specific slot in order to participate, and you can participate using your own cash or even the bonus money available from other bonuses on the casino. That gives you enough freedom to make money even if you've never made a deposit in the past. Various tournaments happen every day, so you can choose which one to enjoy depending on the time of its availability. Most of the tournaments will reward you with free spins, but the amount that you receive will vary depending on the tournament in question. Some give a total of 250 free spins split among all winners, whilst others give you a total of 150. Mr Green is known to host these promotions often, but if you're reading this in March, we really recommend you head out to the Mr Green casino as soon as possible and claim the best rewards that the site has available for you before this one runs out!
The Rewards of Reel Thrill Tournaments at Mr Green
Every tournament has its different ways in which to split rewards but to help you get a better idea of what to expect from the site, this is the way that rewards are split in a tournament that gives away 1000 free spins in total: The 1st place: 250 | 2nd place: 150 | 3rd place: 100 | 4th place: 50 | 5th place: 25 | 6th place: 25 | 7th place: 25 | 8th place: 25 | 9th place: 25 | 10th place: 25 | 11th place: 25 | 12th place: 25 | 13th place: 25 | 14th place: 25 | 15th place: 25 | 16th place: 25 | 17th place: 25 | 18th place: 25 | 19th place: 25 | 20th place: 25 | 21st place: 25 | 22nd place: 25 The free spins and the bonus money that you manage to generate with them will be subjected to a few rules and requirements that will tell you about shortly, but they are as lenient as they come. You only need to comply with some basic rules before you can withdraw the money to your account.
Reel Thrill Terms and Conditions
These tournaments are very easy to understand, as they are made with the intention for players to jump straight into the action without feeling helpless while wagering on the site. However, there are still a few rules that you must understand before diving into the endless world of March tournaments in the fantastic Mr Green casino.
All of the rewards that you earn will be credited directly to your account upon the completion of a tournament. Most of the rewards are free spins, so it's up to you to decide where to use them and comply with any additional requirements that they may come with
You can play these tournaments using bonus cash if you like. You don't necessarily have to use real money
The free spins are subjected to a wagering requirement of 35 times the amount of money made while playing with them
You must spend all of the free spins within a week of receiving them in your account. You have 7 days to use them and a further unlimited amount of time to comply with their requirements
Enjoy the Thrill Before March Ends!
The fantastic Mr Green Reel Thrills are here to spice up early 2020 with a whole lot of fantastic content that is sure to keep every single gambler in the world as happy as can be. There are many fantastic games that can be enjoyed and that give you rewards as part of this promo, which makes it one of the hottest online casino promotions of 2020 so far.
If you haven't played at Mr Green yet, though, we can also recommend you check out their fantastic welcome bonus. The Mr Green welcome bonus is a lucrative offer that will let you start on this amazing website with some free spins plus a match deposit bonus that could see your total amount of money double in value after your first deposit. Options are aplenty on the Mr Green Casino, and we know that you love to claim the best bonuses on the planet. With seasonal promotions being the main selling point of the site, as well as a plethora of exclusive games that are as lucrative as they come, the Mr Green Casino is one of the best online casinos on the planet. There's no more time to waste – go right ahead and visit the Mr Green Casino right now to claim amazing bonuses and enjoy fantastic games with free spins and free money!
Last updated
May 24, 2022