10 Biggest Online Casino Wins Ever Recorded
Jackpots; the one thing every gambler tends to dream about.
Earning a massive jackpot win in any of the world's best online casinos could signify that your bank account will have a different look for the rest of your life. Small bets and big bets can earn you large jackpots, but one thing's for sure: you're going to need a ton of luck if you're chasing one of those multi-million wins with small bets.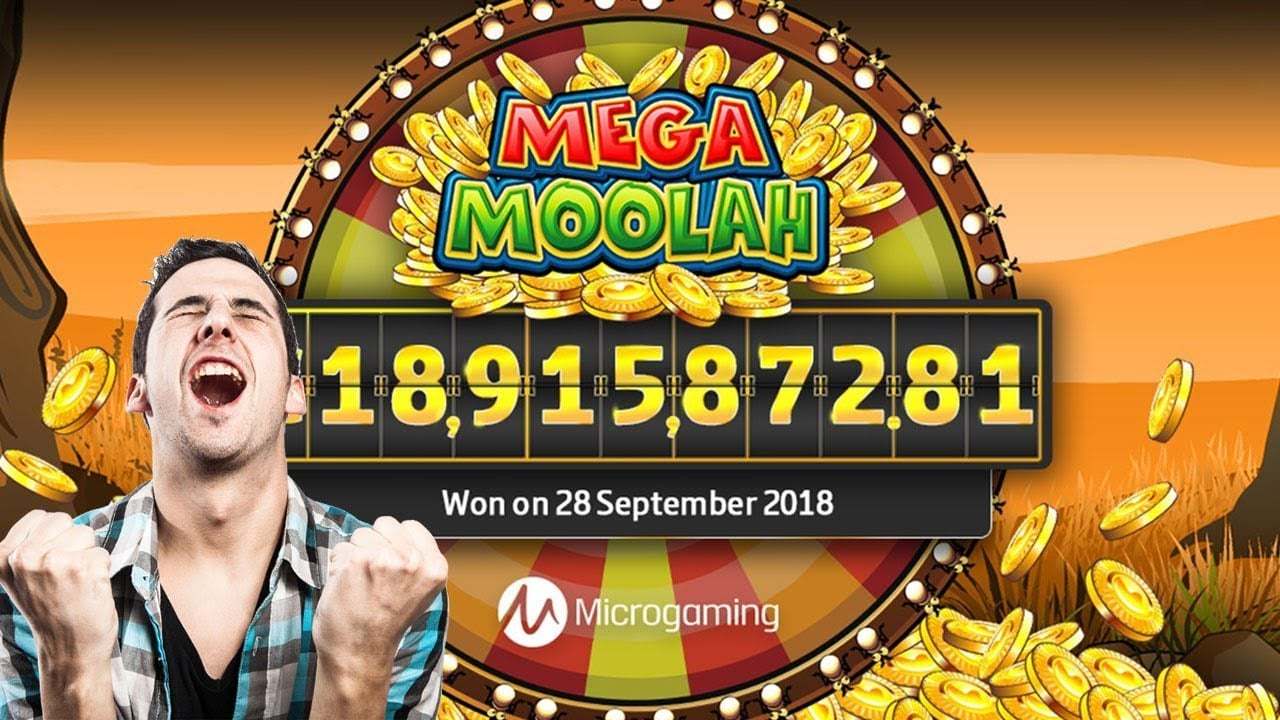 Is it impossible to win such massive sums of money, though? Not at all. Some people have managed to earn over €10,000,000 with bets lower than €0.25. What makes that you can't be one of the lucky ones to share such luck?! Here, you'll find the 10 biggest online casino wins ever.
These wins have changed the lives of the lucky few that managed to get them, and the games rank among the highest-paying jackpot games of all time - as well as some of the best bitcoin jackpot slots that you can play!
The Mega Moolah jackpot has been won the most in the classic game, but it has also been won in other versions of the game - learn more about the game and find out where you can play it here.

10. The Finnish Player Who Won €8,635,872
Back in 2012, a man from Finland decided to try his luck in one of NetEnt's oldest online slots: Arabian Nights. Even though this game is not particularly known as one of the highest-paying online casino jackpot slots that the company has developed, it still has the potential to win players some absolutely ludicrous rewards.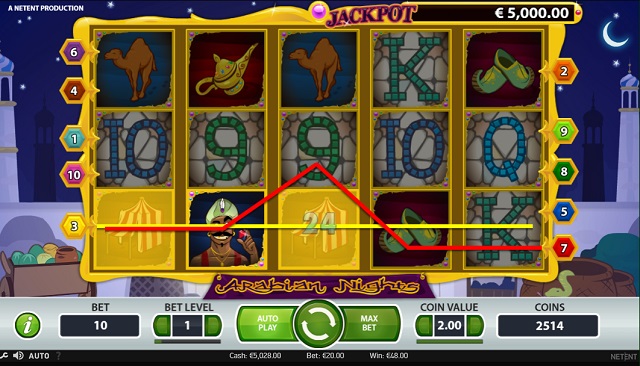 This was the case from this anonymous man from Finland, who netted just over €8.5 million with a single wager. By the time that we're writing this article, the game has already lost a lot of its appeal. However, this legendary win still remains as one of the biggest sums of cash ever paid in a NetEnt game. Jackpot hunters know very well of Arabian Nights, even though many are just focusing on Mega Fortune and Mega Moolah in today's casino scene.
Play Arabian Nights at Betsson
9. The €8.57 Million Mega Moolah Online Slots Winner
Regardless of whether you're new to the online casino industry or a seasoned player, you should already know that Mega Moolah is one of the highest-paying online slots in history. The game might have a low RTP, but the chances of winning a large jackpot surpass those of any other online slot.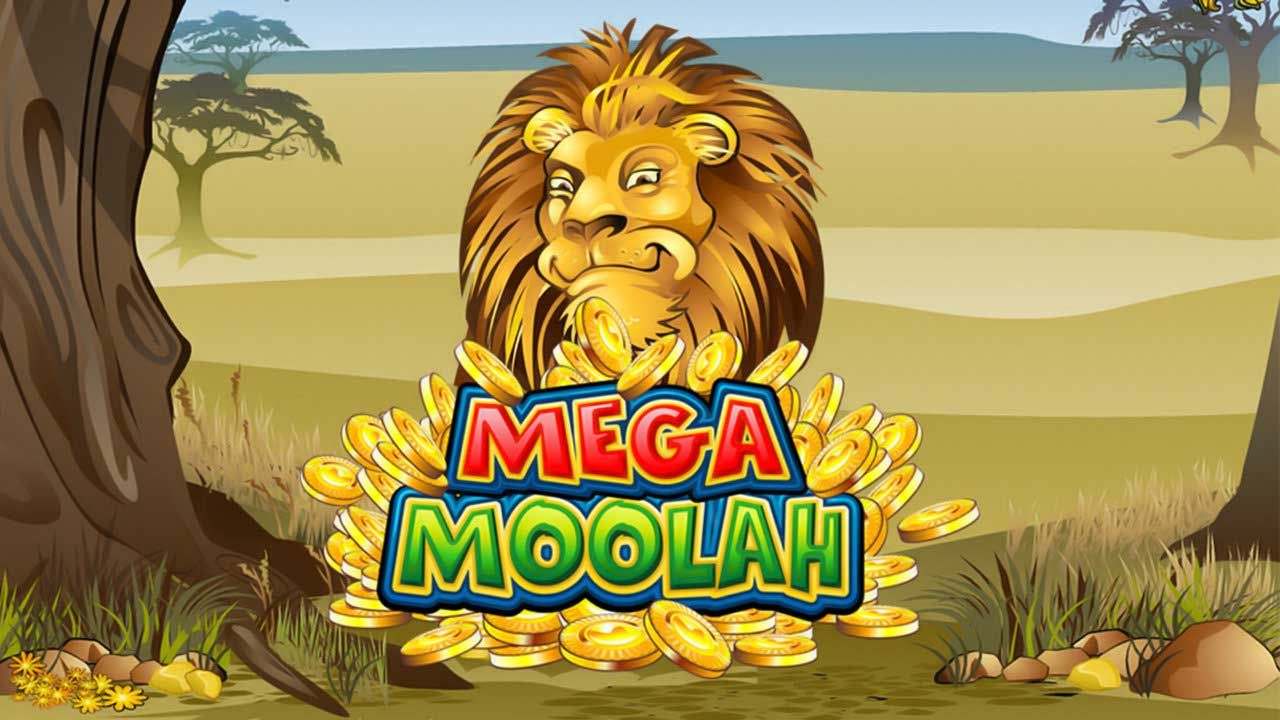 Some guy, who only wanted to reveal his first name (Alexander), managed to overcome the odds and win over €8,500,000 in the Mega Moolah jackpot, which earned him a fortune beyond his wildest dreams.
This isn't the smallest bet, in terms of coin size, to trigger the Mega Moolah jackpot!
Mega Moolah was developed by Microgaming, and this €8,577,204 still remains as one of the highest sums of cash ever paid by the company to any winner in its history. With over 20 years of experience in the industry, that truly shows how lucrative the Mega Moolah jackpot is!
Play Mega Moolah at FortuneJack
8. The True Jackpot Giant – The Story of a €10,000,000 Win
In all fairness, not many players get the chance to experience jackpot glory when playing the popular Jackpot Giant slot. The main catch of this game is that you don't really stand too much of a chance of winning the jackpot unless you manage to place bets of €4 or higher. However, there was once a time in which an anonymous played tried their luck in an attempt to see if they could best the game's algorithm.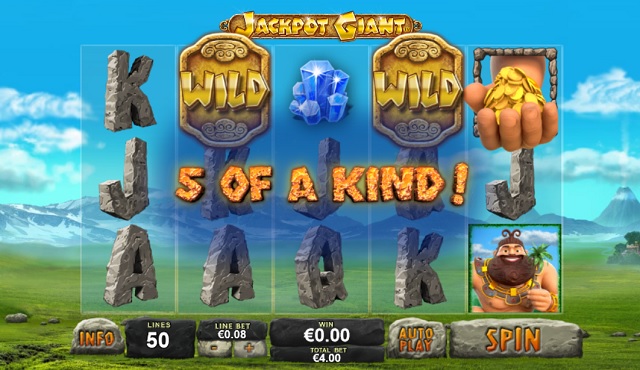 Luck was on their side, and a simple bet of €4 happened to translate into a jackpot win of €10,710,483! If you feel like you can also be one of the lucky ones to reach such a high reward, we really suggest you check out Jackpot Giant and put fate to the test!
Play Jackpot Giant at SlotsMillion
7. The Student that Won €11,700,000 in Norway
Once upon a time, back in 2011, there happened to be a Norwegian student who had some trouble going to sleep. He just couldn't seem to find rest, so he turned on his computer and decided to place some bets at Mega Fortune. Little did the young man know, however, that he was going to become a millionaire before he managed to get some sleep.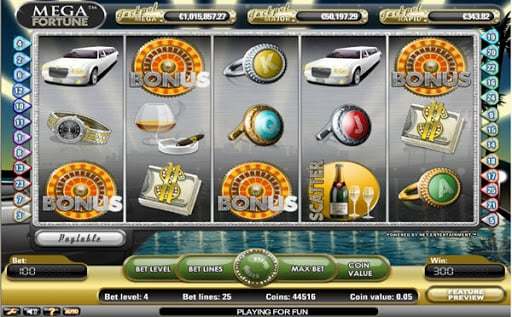 The student placed a few small bets on Mega Fortune to pass the time when he suddenly managed to hit one of the largest jackpots wins in the history of online casinos. The man won €11.7 million, making it one of the biggest Mega Fortune wins in history – just behind the first on this list!
6. The €11.9 Million Won by a Mystery Gambler
Many people choose to be anonymous after winning the lottery or a massive jackpot – and understandably so. Such huge wins will attract a lot of unwanted attention. However, we do know there was a mysterious person who won almost €12 million in the Luxury Casino back in 2019.
We might not know the identity of this mysterious winner, but we do know that they were one of the lucky few online casino winners to surpass the €10,000,000 mark in rewards.
5. $20 Million Win at the Zodiac Casino
Back in 2019 a Canadian woman decided to try her luck at the Mega Moolah slot game. Knowing the game could get her a life-changing amount of money, she decided to see how things went for her and did her best to place a small bet, hoping for a big return.
The amount of money that she won was, indeed, life-changing. She got the major jackpot, which was standing at $20 million Canadian dollars back then (roughly €13m). She became another one of the lucky Mega Moolah winners!
4. A Staggering £13,213,838.68 Won in the UK = Mega Moolah Brings Mega Bucks
Jonathan Heywood was a regular guy from Cheshire who enjoyed to place the occasional bet on his favorite online casino. Heywood was a soldier who served for his country, but little did he know he was going to become part of the record books after winning the biggest jackpot that the Betway casino has ever paid to a player.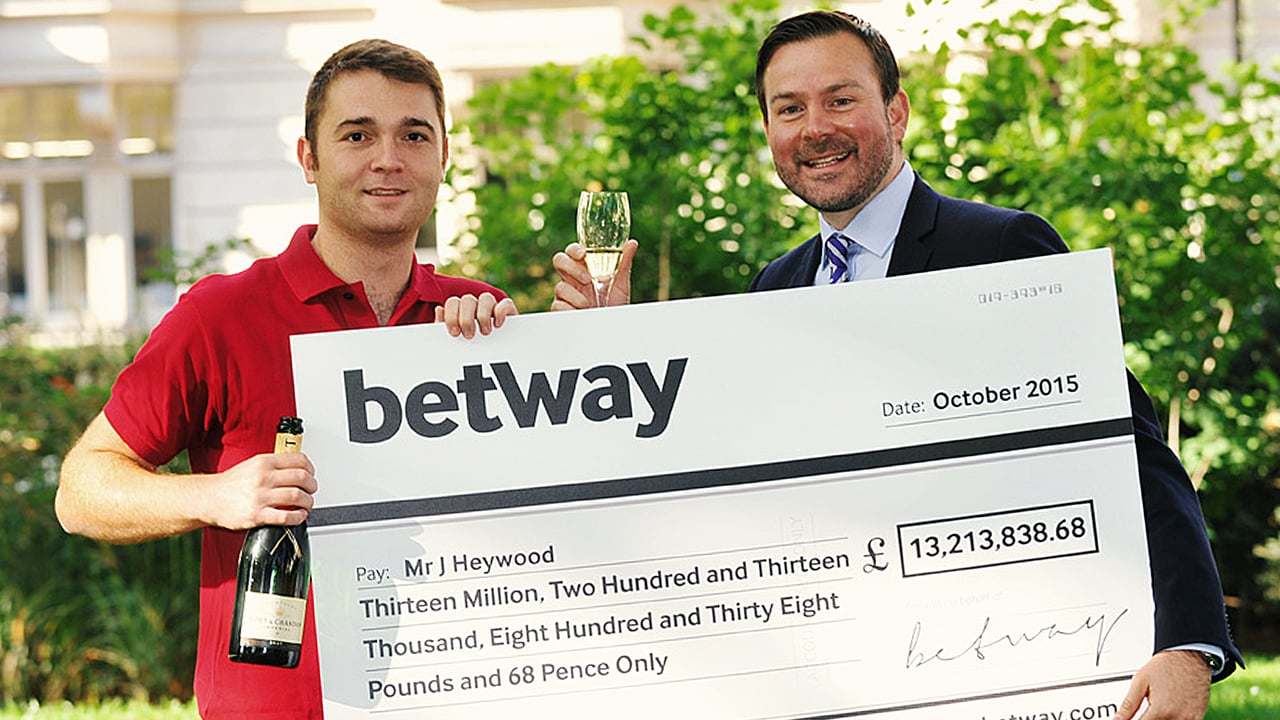 Heywood managed to hit the massive jackpot with a £0.25 spin, which ended up translating into a win of £13.2 million on the 6th of October 2015 – roughly €17.2 million in today's cash.
Heywoord triggered the Mega Moolah jackpot with the minimum bet that can be made on the game
The man was playing Mega Moolah, which is still the game that has paid the most money in overall jackpot wins as of 2020. It's no wonder why so many players want to try their luck at this amazing game!
3. The 25¢ Bet that Won €17,861,000
A lucky Finnish man used to boast the record of having the biggest online casino jackpot win in history. This person could as well be known as the luckiest player in the world, as a simple bet of just 25 cents earned him a ticket towards a completely different life with a single paid spin, which triggered a chain reaction that ended on a massive winning spree.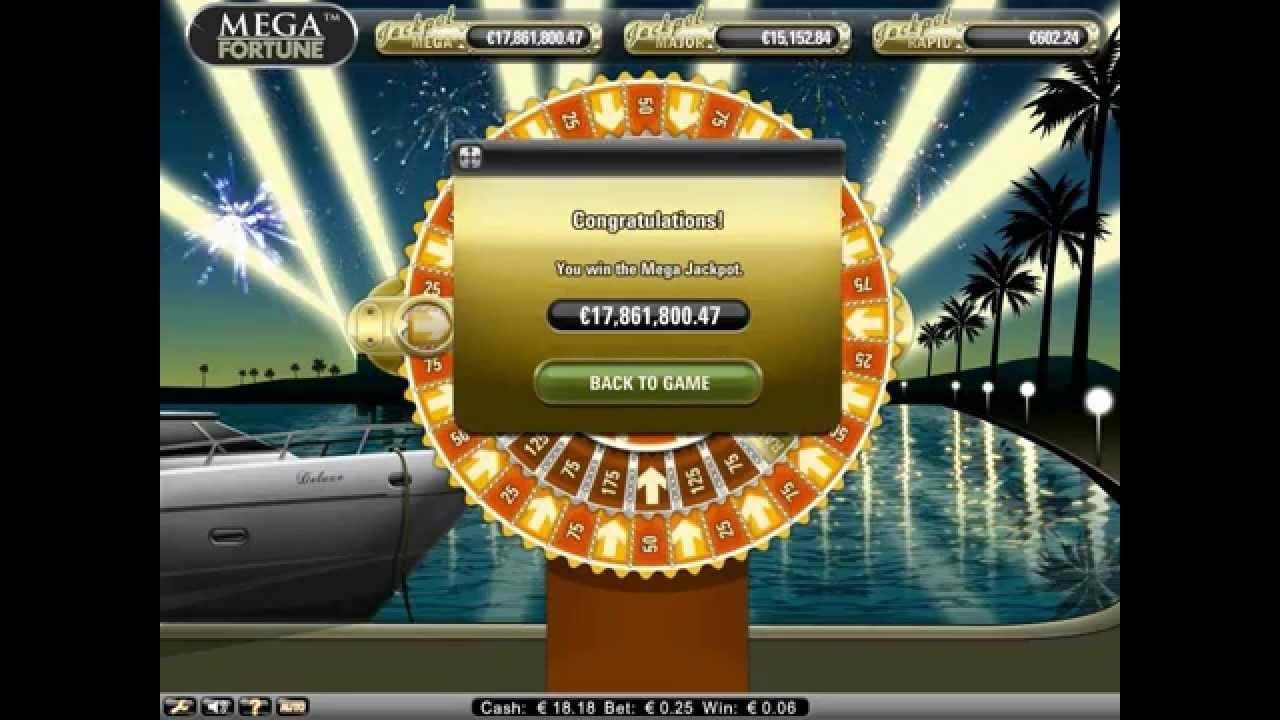 The win happened on the Mega Fortune slot.
Mega Fortune is the all-time highest-paying jackpot game developed by software giant NetEnt
As you can imagine, the game has grown massively in popularity since then, as players from all over the world have attempted to recreate the success of the bet that was made back in 2013.
Play Mega Fortune at Slot Hunter
2. The Second Biggest Mega Moolah Payout: €18.9 Million!
We might not know who this person is, but we do know that they're the second-biggest winner of the Mega Moolah jackpot in history.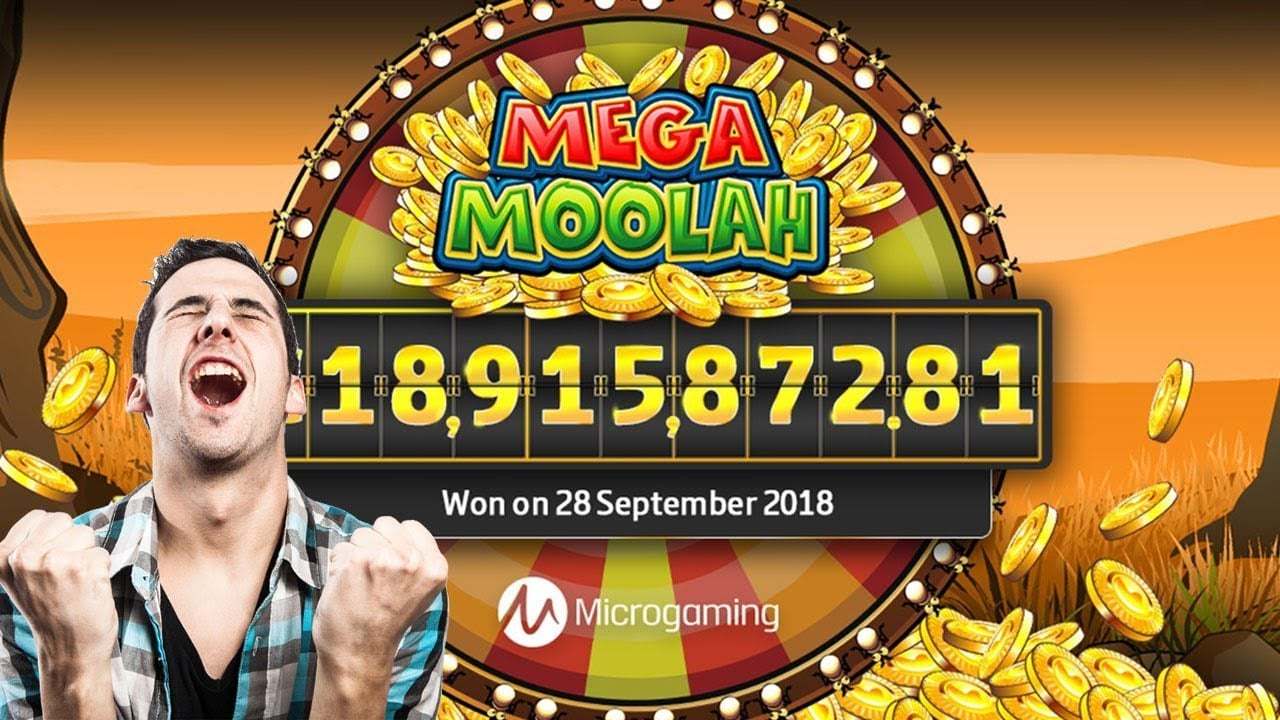 A lucky person got lucky in 2018 when they decided to try their luck at an online casino and give it a go with the popular Microgaming title.
This win held the record for the biggest-ever casino jackpot ever paid for almost three years
The amount of money became a world-record at the time, until it was surpassed in 2021.
1. The Online Casino Biggest Win - €19,430,723.60 at Absolootly Mad™: Mega Moolah
In 2021, the leader of the list of online casino big winners saw himself displaced to the second spot, when a Belgian player that chose to remain anonymous triggered the Mega Moolah jackpot while playing the Napoleon Sports & Casino. The win surpassed the previous record for half a million euros, even though it couldn't break through the €20 million mark.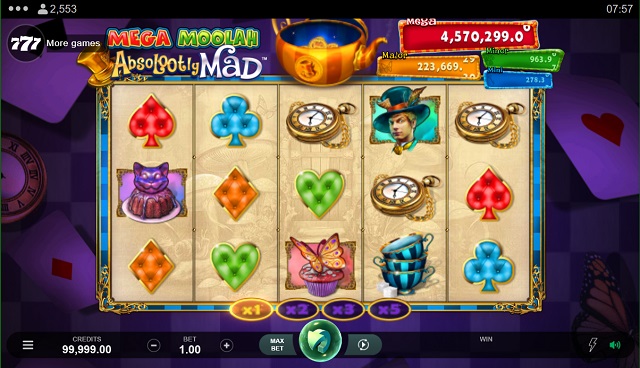 The popularity of new games with the Mega Moolah jackpot has been increasing in recent years, and rightly so considering how the original game feels outdated.
Casino Wizard Tip
Most Microgaming casinos host multiple versions of the Mega Moolah slot. Some of them have over 94% RTP!
As well as Absolootly Mad, you can also play other games with the Mega Moolah jackpot and try your luck at online casino wins with games like Fortunium Gold, Immortal Romance, The Witch's Moon, Atlantean Treasures, and Juicy Joker.
You Could Be the Next Big Winner
All of these jackpots are as good as they seem – try your luck at any of the online casinos that we've listed here at The Casino Wizard and start a journey that could end up with you earning as much (if not more) money that what you've seen here today.
| | | |
| --- | --- | --- |
| 1 | | Claim bonus |
| 2 | | Check current bonus |
| 3 | | Claim bonus |
| 4 | | Claim bonus |
| 5 | | Claim bonus |
The only way to break a world record is by attempting to surpass it! There's no time to waste, visit any of the best online casinos and play progressive jackpot games – aim for the stars and win big!
Last updated
June 2, 2023