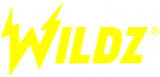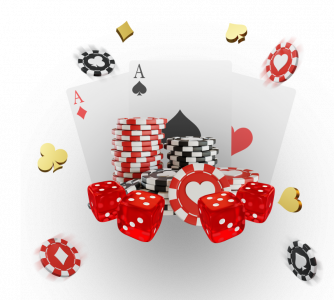 Exclusive Casino Bonus Offers & Expert Tips
Stay ahead of the game! Sign up now to get the inside scoop on the latest bonus offers.
Play 777 Blackjack at Wildz Casino
Live table games and live casinos, in general, are widely received positively among online casino players. People love to experience the thrill of playing from their computers or devices but feeling like they are really in a brick and mortar site, as they interact with dealers and dealers interact with them. Most of the modern online casinos offer live dealer games, and most are created by Evo Gaming.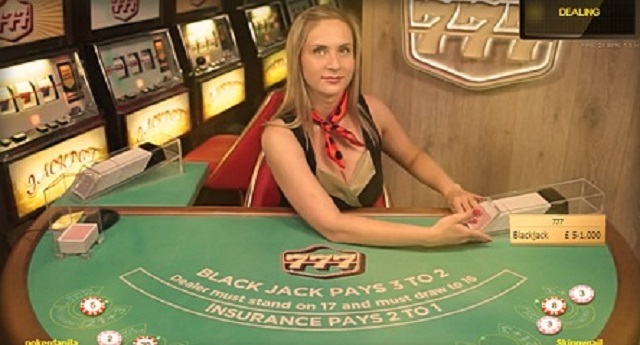 However, not all online casinos offer something truly unique when it comes to a live casino experience. Some sites do have a selection of different games available to their players, but the promos and bonuses are never quite as unique as they are in regular online casino games such as slots. The Wildz Casino is looking to change the way we see this.
The casino is actually looking to revolutionize live dealer games, and they're taking the chance that they have now to do it. The site is currently as big as it has ever been, and the owners are looking to bring players closer to the site by providing a new twist in their popular live blackjack games; they're doing it with 777 Blackjack! We're going to give you an entire overview of the 777 Blackjack, as well as how it works, and why it's one of the best live casino games that you can play in this new decade that we daringly call the new 20s.
2022 Update - 777 Blackjack No Longer at Wildz
The special variation of the popular blackjack game is no longer available at the Wildz Casino. There are many other fantastic live casino games at Wildz, though. We recommend you check out the Wildz bonuses and start earning rewards to play the best games at the site for free!
What is 777 Blackjack?
We know we're hyping up 777 Blackjack too much, so we're going to start by introducing you to the concept of the game and why we think it's worth checking out. The 777 Blackjack game has a single table available in the Wildz Casino, and it's not always open. The game works as a traditional blackjack game, but it has a unique twist that no other casino is able to provide.
Basically, if you manage to hit blackjack with three sevens in your hand, you will get rewarded with a prize that is worth 7 times your original stake. Of course, getting three 7s is not something that happens every day – especially because of the limited number of decks in blackjack. However, if you happen to get two and you decide to as the dealer for an additional card, you might be able to turn your €7 wager into a €77 reward.
This is, by far, the best variation of Blackjack that we've managed to find in the online casino industry. The best thing about it is that you get to play it directly on a live dealer casino, so you'll get to see the reaction of your dealer when you manage to hit the 3 7s in a row. It's really fun to play and the limited availability of the offer makes it an offer that can't be missed.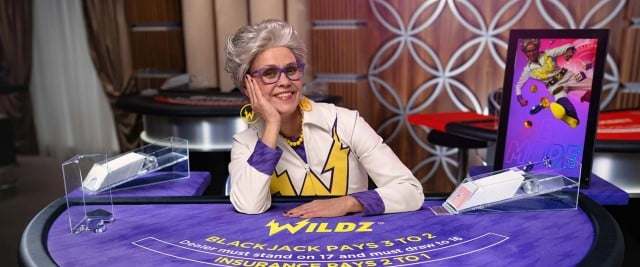 Live Casino 777 Blackjack Rules
So far, we're pretty sure that you're loving what you've read about the 777 Blackjack available at the Wildz Casino. However, before you get too excited, we would want you to check out the rest of the rules that come with this offer. There are a few limitations that are imposed upon this fun blackjack game that make it fair for you and the casino at the same time.
The most crucial rule is the fact that you must place wagers of €7 or higher if you wish to play the game. The table doesn't allow for smaller bets, so you must keep in mind that you'll be putting a decent amount of money on the line if you're not a high roller.
In any case, if you happened to win a bonus on the casino or you simply have the money to spare, then we fully advise you to give this game a shot. It's also important to notice that the table is not always open. You can only play between 14.00 and 02.00 CET.
The 777 Blackjack table will be closed on any other time of the day. However, you can still access the Wildz live dealer casino and enjoy a large selection of games that not many sites have available for you. Should you happen to visit the site around the time at which the table is open, you should keep in mind that the table will simply work as a regular blackjack table until you manage to hit a hand of three 7s.
It doesn't matter what have you done before this time; you will get the amount that you're currently wagering multiplied by 10 as the reward of the current hand. Three 7s in one hand mean a 10x reward. That's what you need to keep in mind when wagering on this table.
The Exclusivity of the 777 Table - Is This Offer Available in Other Casinos?
Wildz is wildly known as an online casino to offer a massive selection of exclusive bonuses. You will find anything on this site, ranging from fantastic free spin bonuses to deposit bonuses that are sure to double, or even triple, the amount of money that you wager on the site. The 777 table is one of the many exclusive promotions that can be found on this site.
In fact, we would dare to say that it's the best one that they have alongside their famous spinback bonuses, which credit your account with extra money after having lost a few times in a row in one of the best online slots that the website has to offer. Many websites are keen to offer fantastic bonuses all the time, but only the best online casinos could cope up with such a unique game as the 777 Blackjack live casino table.
Can You Play 777 Blackjack in a Regular Table?
We know that you might want to try out 777 Blackjack in a traditional non-live table, but the staff at Wildz have decided not to host the game anywhere other than as a live casino game. Trust us, we also tried to look for the game in their table game section, but they don't have it there. It's not the end of the world, though.
Many people who prefer traditional table games over live dealer games do so because of the faster pace. However, the dealers at the Wildz Casino are provided by Evo Gaming, which means that you can expect a game as fast-paced as it can be. Just be sure to queue up for the Blackjack table in time and get those bets going as quickly as possible.
The table has a decent capacity, which means that you'll be playing with others at the same time. Be patient, though: it's fully worth it!
Be careful if you decide to go on a card-counting spree, though: online casinos don't like it, and neither do land-based sites. That's how Ben Affleck got banned from a Las Vegas Casino!
Live Casino Games at Wildz
The selection of live casino games at Wildz is one of the most complete that we've found on the internet, as well as one of the most organized ones we've encountered. The site allows players to quickly browse between sections and find their favorite games without having to spend extra seconds typing anything in the site's game browser.
Wildz have stated that they decided to make this promotion exclusive for their live casino section because many of their players are spending their time and money exclusively there as well. They want to appeal to the majority of gamblers, and the popularity of their live casino is also making it possible for more dealers and more games to be added to the site.
The addition of 777 Blackjack is expected to massively aid the growth. If you're a fan of live dealer games, then you can't miss out on playing at the Wildz Casino. Even if you aren't a fan, though, you'll get to try out this fantastic new game!
The Action Awaits at Wildz – Don't Let It Slip!
The Wildz Casino seems to be on a roll when it comes to new bonuses and promotions. There are just too many new things on the website, and so many new games to try that you'll need a lot of spare time on your hands if you wish to enjoy them all. We know that you love table games, so we know that the 777 Blackjack is probably going to be one of your favorite new additions to the website.
The Wildz Casino also lets you enjoy some fantastic promotions to get started on the site and, hopefully, make some spare cash along the way. It makes no sense for you to play 777 Blackjack with your own money when you could easily use the money earned through bonuses on the site, don't you think?
Get your adventure started on the Wildz Casino with the Wildz welcome bonus! Earn up to €500 in free cash plus a staggering 200 free spins to kickstart your adventure with the right foot. Rewards seem to be aplenty on this fantastic casino, and if you're looking to claim all of them, you might as well get started right now. Visit Wildz and enjoy promotions, as well as live dealer games, like no other casino on the internet allows you to do!
Last updated
May 24, 2022