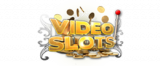 Participate and Win in the Grand Final Battle
If you've been paying attention to the online casino scene in the last few years, you might know that Videoslots hosts the famous Battle of the Slots for most players to enjoy. These popular battles allow you to go on a leaderboard against other players and attempt to claim as many rewards as you can on a weekly basis, depending on how much you want to play and how much cash you want to spend.

In any case, these fantastic promotions allow players to experience something completely different to what they're used to experiencing in most online casinos. They give a whole new twist to online slots, and they make Videoslots one of the best online casinos that you can visit if you're a fan of traditional casino games.
However, they are now hosting something even bigger and better; the Grand Final Battle of the Videoslots casino puts an even bigger twist to the beloved battles, and makes it possible for players to enjoy a single battle divided into four parts, with each part giving the player points. The battle is available until the last week of March, so get down to business quickly!
What is the Grand Final Battle?
The Grand Final Battle will take place at the end of March 2020. The battle comes with a guaranteed prize pool of €30,000, making it the biggest battle to be hosted by Videoslots in 2020 and one of the most lucrative battles that they've hosted in recent years. If you're keen to claim rewards that no other casino can offer, then this is the one you'll want to take a look at.
You will need to play every Saturday of March to have the chance to collect points. Each Saturday, new games will be available for you to play and win money there. As you win more and more cash, you will unlock and earn more points that can then be used to claim a spot in the Grand Final Battle. You only need to play on a single Saturday to qualify, though; so, if you're reading this on March, you still have time!
The Grand Final Battle Prize
The Grand Final Battle doesn't only allow players to claim a few extra euros if they happen to come out on top. The large buy-in of the battle requires you to spend upwards of €400, but that also means that getting one of the top spots will signify you getting much better rewards, and much more money as well.
Once you've purchased the buy-in, you will be allowed to wager up to 400 free spins on the offer. As such, each spin counts as a €1 bet. You can end up with plenty of money with just a little bit of luck, as the rewards offered by the Grand Final Battle equal a total of €30,000. Each place in the final tournament leaderboard gets different rewards.
It is not specified yet how the rewards will be distributed, but one thing's for sure – the grand prize is meant to be way higher than €1,000. The offer is extremely lucrative and provides you with the chance to play something completely unique – don't let it go!
A Promotion for the Video Slots Fan
If you're a fan of online slots, then there's no better promotion for you to claim at the Videoslots casino than this one. The site itself is already one of the biggest providers of online slots on the planet, but as if that wasn't enough, it now provides a fantastic new promotion that is sure to give every player the chance to win huge sums of cash without struggling at all, and with "having fun" as a given.
Those who love online slots are surely going to have the best of times participating in this promo. If you earn a spot for the final battle, you will be able to claim some fantastic rewards that could see your account earn thousands of euros upon completion. The only thing that requires this promotion to be activated in your account is to have been an active member of Videoslots before March began.
If you comply with this simple requirement, then you're all set to earn points in an attempt to participate in the Grand Final Battle.
Grand Final Battle Terms and Conditions
The Grand Final Battle comes with a few terms and conditions that make it fair for the players as well as for the casino. We've compiled the list of the most important ones that you should keep an eye out for and memorize before heading into the casino and attempting to claim entry into the biggest Battle of the Slots in recent history.
These are the terms that you should know before playing in the Grand Final Battle of the Videoslots casino:
Each qualifying battle must be played in certain games only, which are: Extra Juicy, Esqueleto Explosivo, Swords of Khans, and Vampires vs. Wolves
The tickets can be won only once per player, and each one must be won on each qualifying Saturday of March 2020
You must make sure that your country is eligible to participate in Pragmatic Play games, otherwise the offer won't be selectable – even if you're already registered on Videoslots
You must've earned 2,500 XP in the 30 days prior to the beginning of March 2020 if you wish to participate in this tournament. You also need to have made a deposit on Videoslots in February
An Exclusive Battle of the Slots
This promotion is exclusively made as a way for players to enjoy the traditional Battle of the Slots that Videoslots have popularized, but with a different twist. In most Battles of the Slots, you only need to register a few hours before they begin and you will be able to play in the most challenging of battles. Each battle also packs rewards, but they aren't as good as the ones you'll get with this promo.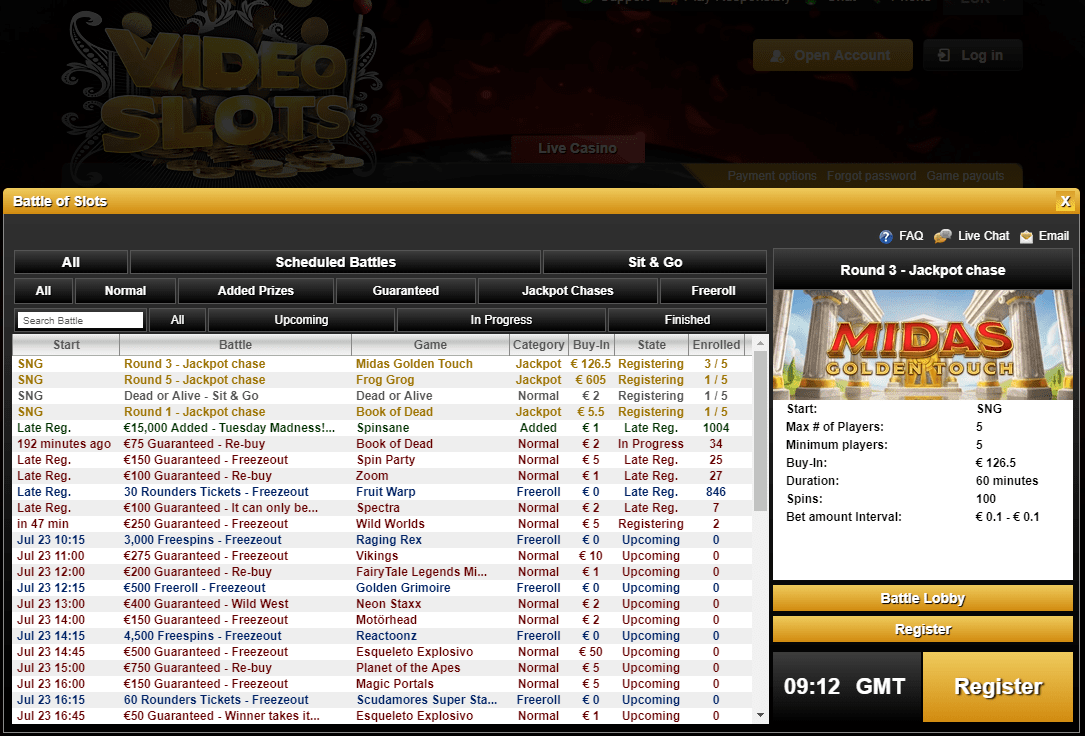 From time to time, Videoslots will come up with offers such as this one, which give players the chance to cash out even more money than they ever have. It's all up to each player to decide how much cash they wish to spend and be playing on the casino at the time of release of each offer.
The fact that this one is an exclusive promotion means that you'll need to hurry up and claim it before time runs out. Remember: you have until the last Saturday of March to claim enough points to participate in the Grand Final Battle. There's no time to waste – head over to the Videoslots casino and get those points rolling!
What are Battles of the Slots?
Regular Battle of the Slots don't work quite like this one does. In fact, they're very much different. The only resemblance that you'll find between them is the fact that the Grand Battle has the same structure as a traditional slot battle. However, collecting points to participate is an entirely innovative concept in this type of game. The massive rewards that awaits at the end is also entirely different.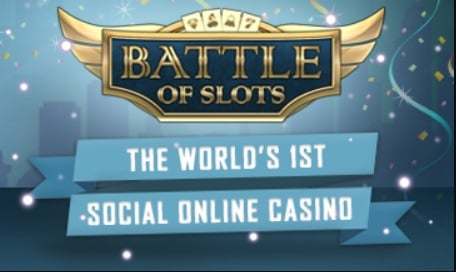 Battle of the Slots are daily tournaments that the Videoslots casino hosts for players to participate. You will find different battles at the Videoslots casino, many of which offer different rewards. Some battles might give you €10 in free cash, while others might reward you with twice that amount, and others might even give you free spins instead.
Each offer comes with different rewards. These are exclusive bonuses that you get to claim in the Videoslots casino and nowhere else, so be sure to visit this site if you're keen to claim promos that can't be found anywhere else on the internet. They're exclusive as much as they are lucrative, and we're sure that you'll be one of the lucky ones to win a battle and claim hundreds of euros in rewards!
Play Battle of the Slots and Win Huge Prizes Today!
If you're reading this after March and you happened to miss out on the Videoslots Grand Battle, don't fear. You can still head to the Videoslots casino and enjoy playing the best battles that they host every day. You might not be able to claim as much money as you can claim in the Grand Battle, but there are still free spins to be won and money to be earned.
Besides, you can always expect the Videoslots casino to come up with new promotions from time to time. Enjoy the battles that they have available for every player and wait for the next Grand Battle to begin. We're sure there's going to be one sooner rather than later! Participating constantly also ensures that you'll be able to meet requirements such as the ones needed for participating in this offer.
A minimum amount of XP might be required to be earned in the months prior to the hosting of promotions like this one.
Last updated
May 24, 2022