Players' Choice Bonus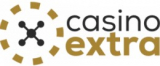 As far as exclusive bonuses go, we're pleased to bring you another fantastic offer that is sure to keep even the most experienced of gamblers on the edge of their seats. This promotion is brought to us by the fantastic people over at the Casino Extra, which is on our list of the best 15 casinos that the internet has to offer.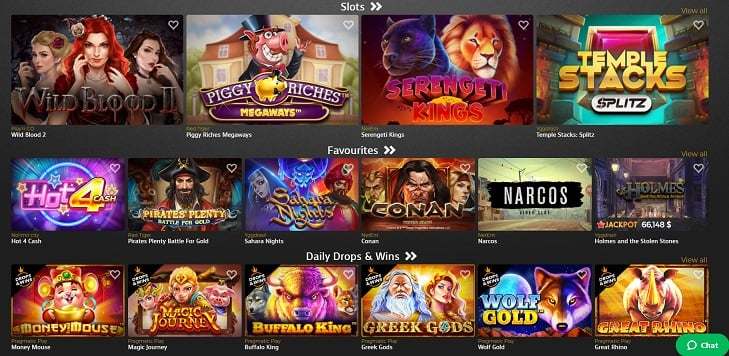 This fantastic promotion is set to reward you with more cash than you can ever imagine by doing something that requires as little effort as spinning the wheel for a few rounds of roulette. This fantastic promotion is an exclusive offer that can only be found at the Casino Extra, and similar promos are hard to come by simply because they reward you with too much money. Of course, the free cash comes with certain limits imposed, as the casino is not simply going to give all of their funds in a single day. The offer is spread out and meant to be claimed in a period of two months, and it's your lucky day: you're still on time to claim some free cash from the Casino Extra!
The Daily Lucky 31 – How Does it Work?
Getting the rewards that you deserve from this promotion is super easy, which is why so many people are participating. However, the amount of people that are participating daily on the Casino Extra also makes it quite difficult to obtain some of the prizes that this promotion currently comes with. All you have to do to participate is play the game called "Auto Roulette 31", which can be found in the casino's section of incredible games. Should you choose to do it, all you have to do then is place bets that are equal or higher than €5 during the designated hours of the tournament.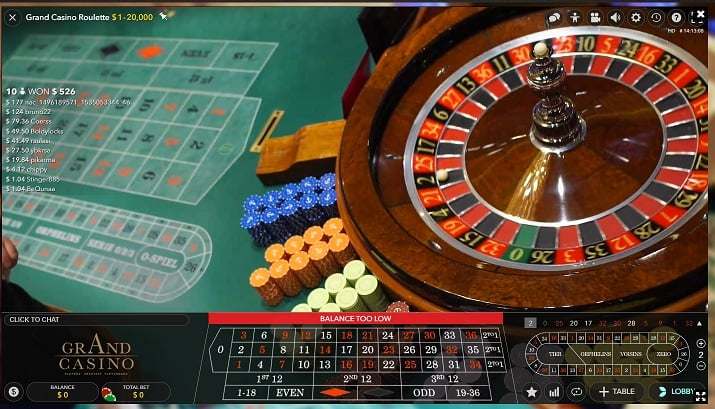 That's right! This fantastic promotion is only meant to be available for a couple of hours a day, which means that people in certain time zones might be unavailable to participate unless they stay up late. Keep in mind that all of the money that you manage to generate whilst playing towards obtaining one of the rewards from this bonus is meant to be kept. You will keep all of your winnings, so you won't have to worry about losing your money if you're not lucky enough to win the promo. Every time the number 31 lands in a single round in which you've made a bet equal or higher than €5, you will win an extra €20. You don't even need to have made a bet on the number 31 per se; all you must do is participate in the game when it's available and place bets as you would at any other time. You will be able to claim your bonus cash a few hours after the promotion ends.
How Many Rewards are Given Per Day?
This bonus is really good and it's not as difficult to claim as it may seem, which is why the Casino Extra has limited the game to be played between 20:00 CET and 22:00 CET. You should receive your rewards less than a day after the promotion ends, provided that you've managed to win at least one round with the number 31 having landed on the wheel. There is a maximum sum of €1,000 to be split among all winners every day. That basically means that the casino is giving away €1,000 for two hours a day over a period of two months. That's one of the most generous offers that we've seen, and everyone will be able to claim it. It's just too good to let it pass you by! Once the €1,000 in rewards are given away, the bonus won't be available anymore for that day. You should be notified of this if you're playing on the casino just in case you're only playing roulette to get these rewards. Even with the rewarded limits, in most cases, the game runs for at least one hour per day and you should have more than enough time to get your rewards with just a little bit of luck. Just be ready to wager as soon as the time gets near so you can get as much money as possible from the offer!
Daily Lucky 31 Terms and Conditions
There are only a few rules that you must abide by if you want to claim all of the money that comes available with these offer, but we've made things even simpler for you; we've created a small list that's comprised of all of the most important rules that you'll have to respect if you wish to get the bonus money available with this promotion.
The bonus may only be obtained on the aforementioned hours by playing on Auto Roulette 31. No other variations of roulette qualify for you to claim the bonus cash from the offer
You must place wagers of €5 or more if you intend to participate
Bear in mind that safe bets are not allowed to be met. Bets that are basically 50/50 or 45/55 are not permitted, as they would allow players to simply win multiple times without losing or winning too much cash
Only €1,000 will be given out per day. If the amount is reached before the daily limit of the offer, then the bonus will not be given away on that day anymore
You will get any bonus winnings 14 hours after the daily tournament expires
All of the money that you get will be free of any wagering requirements, which means that you can withdraw it to your account as soon as you receive it
Other than those simple rules, we advise you to check out the general bonus terms and conditions that the Casino Extra has on its website. Those also apply for this offer and the bonus money that you might win.
Take Your Chances and Win Big with the Daily Lucky 31!
If you're a fan of roulette, then there's really not much to think about. Simply head to the Casino Extra today and play the fantastic Daily Lucky 31 during the available hours. There's nothing to lose and too much to win for roulette fans to let this one pass them by. However, if you're not too much of a roulette fan and you're only looking to make a quick buck, this promotion might also be an ideal one for you. The only thing that you have to do is play on the site at the available hours and place bets of €5 or more, in the safest spots that you can. There are 50 winners for this tournament per day, and you can be one of the lucky ones or even win more than once, depending on how lucky you get. Don't waste more time and go!
Win Big at the Casino Extra and get EXTRA Rewards for Your Efforts and Time!
We know that the Daily Lucky 31 sounds extremely profitable. Trust us – it is. However, that doesn't mean that it's the first thing you might want to try out when you're paying your first visit to the Casino Extra. There are many things that you can do on this fantastic casino, and you won't want to miss out on any of them. You could get your online adventure started by opting in to claim the Casino Extra welcome bonus, for example, which won't give you a whole lot of money but it will grant you the chance to enjoy a lot of free spins on the best online slots. It's time for you to get your wallet ready, make your first deposit, and claim the rewards that this fantastic site has to offer to every newcomer! Once you've completely enjoyed the Casino Extra welcome bonus and all of the free cash that you can claim with this offer, you can go right ahead and enjoy the Daily Lucky 31. There's plenty of time to enjoy all of the features that the site has to offer! Take your time and be sure to enjoy the Casino Extra to the fullest of its extent.
Last updated
August 22, 2022