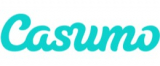 It's no secret that online gambling has been growing more and more in recent years, and with the massive influx of new players that are opting to gamble on their phones above any other platform, it's only natural to expect online casinos to make their services better in hopes of shaking off competition. The Casumo Casino is no stranger to the dangers of other competitors that lurk closely and aim to get players to leave Casumo and join other sites. As such, they have made improvements to their mobile platform in the past few months, which now makes Casumo a fantastic online gambling option if you choose to play from your mobile device above your computer. With many of the recent developments made by Casumo, their mobile app has now become a fan-favorite in the online gambling industry, making it a fantastic online casino platform that can be accessed from everywhere, regardless of where you are and where you live. You may also play using the fantastic Casumo welcome bonus on this site!
Casumo – A Mission to Become the Best
The Casumo Casino has always aimed to become one of the world's leading online casinos. As such, they have created a fantastic app that works quite well in most iOS devices. You'll notice how some of the best online casinos have tried to take this exact same path and failed, whilst Casumo has managed to create one of the best mobile apps on the planet. What makes the Casumo mobile app so good, you may ask? We'll be exploring exactly that in this article, as we strive to let you know why the Casumo mobile app won the prize for being the best mobile casino less than half a decade ago. As our Casumo review shows, this is currently one of the most played online casinos, and their mobile platform is one to behold!
Why is the Casumo Mobile App so Good?
There are many attributes that combine to make the Casumo mobile app such a fantastic mobile casino, and we're going to review all of them to help you get a better idea of what to expect from this awesome app. Do keep in mind, however, that many of the features that make Casumo such a great mobile casino requires you to have a decent phone; not just any old device can make it work.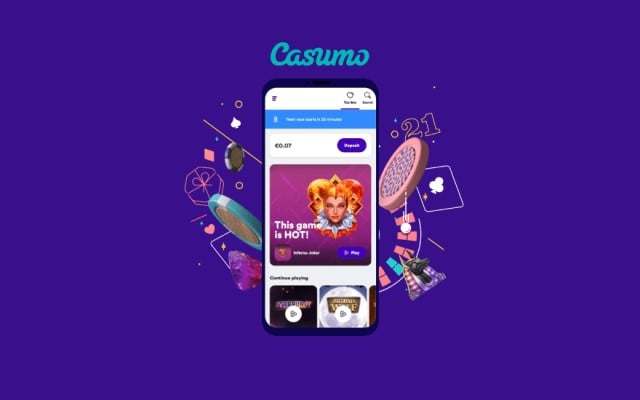 Mobile Casino App Customization
The mobile app developed by Casumo is created to suit your specific needs. As such, you can log into the app and find a special board within, which ranks everything that the casino has to offer according to the things you do on the site. For example, if you frequently visit slots, you will be presented with the best casino slots there, so you don't have to look too much to find things to do. The dashboard completely adapts to your searches in the app, as well as it does to the things that you mostly do when browsing the Casumo casino from the comfort of your phone. It makes the app customize itself depending on who opens it, which makes this fantastic online casino an even better place to visit if you're after a personal feel when utilizing it. The dashboard feature still needs a bit of improvement, but considering that many online casinos even fail to offer a quality mobile app, it's safe to say that you're going to be pleased with what Casumo has in store for you. Everything is presented to you quite straightforwardly, so you just need to click whatever you want to play once and you'll be directed to it as soon as you do.
Easy Payments and Withdrawal – A Coveted, Must-Have Feature
Payments and withdrawals on mobile can be an absolute pain in the behind to perform, but Casumo knows this, so they have created an absolutely fantastic method for you to quickly store and withdraw money without having to access any external devices. You will be able to add and remove payments from your own phone as long as you're browsing through the Casumo mobile app. The main thing that stands out with the Casumo mobile app is that you don't need to open your phone's keypad to make it work. The keyboard that comes included with the app makes it easier for you to input any information that you need, and so you'll be able to input stuff with your own fingertips without having to lag the app with an external keyboard.
Casumo, a Quick Mobile Casino App
Although it's hard to determine how accurate this statement is, we've tried a fair share of online casinos in mobile devices and none have felt as quick as the Casumo app. It really seems to be made with the intention of making things quite easy for the player, and even though a powerful phone would make it load much quicker than an older one, the app does a fantastic job of keeping everything running smoothly. It does seem like the Casumo Casino on mobile is one of the best ways to play online on-the-go, simply because you won't have to wait around for ages for things to load. Everything seems to be quite well designed, and even though programming isn't our forte, it's clearly noticeable when you open an app and it doesn't give you any sort of issue at all. What's even better about this? Well, you can actually minimize games without having to close them. Keep things going in the background even if you need to do other things on the app. You can even make deposits while the app is running a game! How cool is that?
The Best Mobile Casino QOL Features
Apart from features such as minimizing games, the app also lets you set custom notifications to fully customize your experience with the mobile version of the Casumo Casino. You can mute them as well, of course, but the most important part is that the app lets you fully customize how you want it to work. It's all up to you to decide how involved you want the app to be with your day-to-day life. Speed and its QOL features played a huge part in making this app the winner of the best mobile casino app just a couple of years ago, and understandably so, everyone jumped on the Casumo bandwagon to try out some of the most fantastic online casino games from the comfort of their phones.
Browse Casino Games Easily Like Never Before
The Casumo Casino app allows you to browse games incredibly easily, as it permits the player to simply choose any category that they want and see all of the games available within. It's super easy to lose yourself browsing the categories for hours thanks to how fantastically well done the app seems to be. The games are plentiful but they're all well organized, so it doesn't feel like a mess. A well-designed app goes a long way into making a gambling experience enjoyable, and that's one of the main reasons people love the Casumo mobile app so much!
Last updated
May 24, 2022