Have you ever imagined what it would be like to enter a whole new city -one that you don't even know existed- and discover a ton of new activities to do? If you're a fan of online casinos, then we can happily inform you that the Jackpot City Casino is probably the city that you'll want to visit. Where is this city, you ask? That's the magic of all of this – you can enter the city without having to leave your current one. Simply log in to the Jackpot City casino website and discover a world of rewards that seems to be hidden in plain sight. In this article, we'll be exploring one of our favorite features from the Jackpot City Casino: its fantastic set of weekly bonuses that completely adapt to the needs of each player. Care to see what's in store for you at this magnificent online casino? Join us in our guide and then jump straight into the action! Just remember you kickstart your journey with the Jackpot City welcome bonus, which became one of the best first deposit bonuses available on our site in late 2019.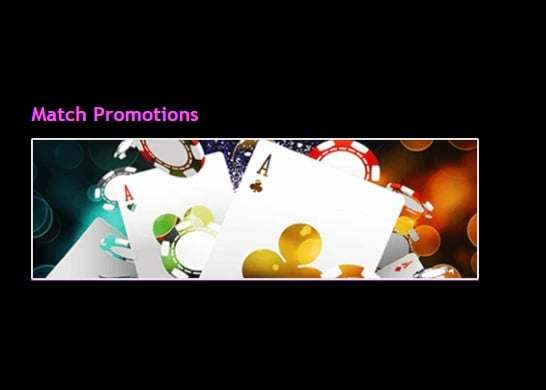 What are Exclusive Bonuses at Jackpot City?
The Jackpot City Casino offers a wide plethora of amazing bonuses. However, not all of them are the same. In fact, not even every player on the site gets the same bonuses thanks to the unique and rather exclusive approach that the Jackpot City staff has taken in order to make every player feel authentic. The exclusive bonuses at the site are basically promotions that you get every week depending on what you've done at the casino. For example, if you spend most of your time playing online casino slots, it's highly likely that the offers that you'll get will allow you to play online slots. On the contrary, if you spend most of your time at the casino tables, you will have a great time enjoying some of the best table games on the internet with free cash. That's right! The Jackpot City Casino will give you bonuses based on your personal preferences. This alone makes these bonuses some of the best on the internet. Do you want to know how to claim them? Stay with us – it's much easier than you think!
How to Claim the Weekly Tailormade Bonuses
Before you can claim these bonuses, you must have a decent level of engagement with the online casino. That means that you must be an active player at the site before you receive any of these fantastic offers in your account. Furthermore, they won't simply pop-up when you log into the website – there are a few steps to follow if you wish to claim them. First, take some time to participate in the Jackpot City Casino and play some of the games you like the most. Register an account on the site (remember to claim the welcome bonus – more on this, later!) and play within the site's best sections as your heart desires. Spend time at the Jackpot City Casino and wait for the algorithm to see which are your favorite games on the site. There'll get a point in which you will receive an email from the Jackpot City Casino. If you open it, you'll see that there's an offer notifying you that you can now claim a special bonus on the casino. The bonus will be custom-made for you and it will be composed of different things depending on what the casino's algorithm has seen you play! Click on the link on the email and claim the rewards as soon as possible.
Promotion Terms and Conditions
The Jackpot City tailormade bonuses aren't subjected to exclusive bonus terms. However, they are ruled by the website's general terms and conditions, which keep this offer fair and make the bonus viable both for the players and for the casino itself. We know that the terms and conditions of the Jackpot City Casino are just too many and you might not have the time or the patience to go through them all. We're very familiar with them, though, so we've compiled a small guide of the most important terms and conditions here. Save yourself the time and trouble of reading them all yourself!
Stake Weights & Wagering Requirements
The bonuses at the casino are subjected to a wagering requirement of x50. However, the following stake weights apply to each reward:
100% All Slots, Keno & Scratch Card games (Re-spins on slot games counts 10%)
8% All video/power Pokers (excluding All Aces and Jacks or Better video pokers), all blackjacks (excluding Classic Blackjack)
2% Classic Blackjacks, All Aces video pokers, all Jacks or Better video pokers
0% all baccarat, all craps, Red Dog, Sic Bo
Wagers placed using the gamble feature 0%
All gameplay MPV (Multiplayer Tournaments) 0%
Timeframe
Most bonuses on the website are subjected to a 60-day timeframe in which you must fulfill all of the wagering requirements that the casino has imposed. If you fail to do it, the bonus cash will be voided from your account together with any rewards that remain.
A Whole New City Waits for your Visit
The Jackpot City is huge, and you'll want to visit it soon if you intend to explore all of its magnificent buildings and back alleys. The world is at your fingertips from the moment you enter the Jackpot City Casino, with hundreds of fantastic jackpot games waiting to be played. Millions of euros in rewards stand at the cornet – you can claim them now! Just be sure to claim the Jackpot City welcome bonus before you go on in your adventure. The bonus can only be claimed once and you won't want to miss out on it. Once you've claimed the bonus, play your favorite games and wait for the casino to grant you its weekly bonus. Just be at the ready and keep your email open and you should be good to go. Remember that all rewards at the Jackpot City Casino are subjected to some simple wagering requirements and begin your adventure with the right foot!
Enjoyed this article? Please help us by sharing: