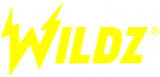 Wildz Casino Spinback v2 Are Here!
If you've played at the Wildz Casino before, you might be familiar with the fantastic spinback feature that they introduced upon the creation of the site. Back when Wildz first came into the online casino scene, they came up with a cool and unique concept that would give you the chance to earn free spins while playing Book of Dead every time that you happened to miss out on rewards for five straight rounds.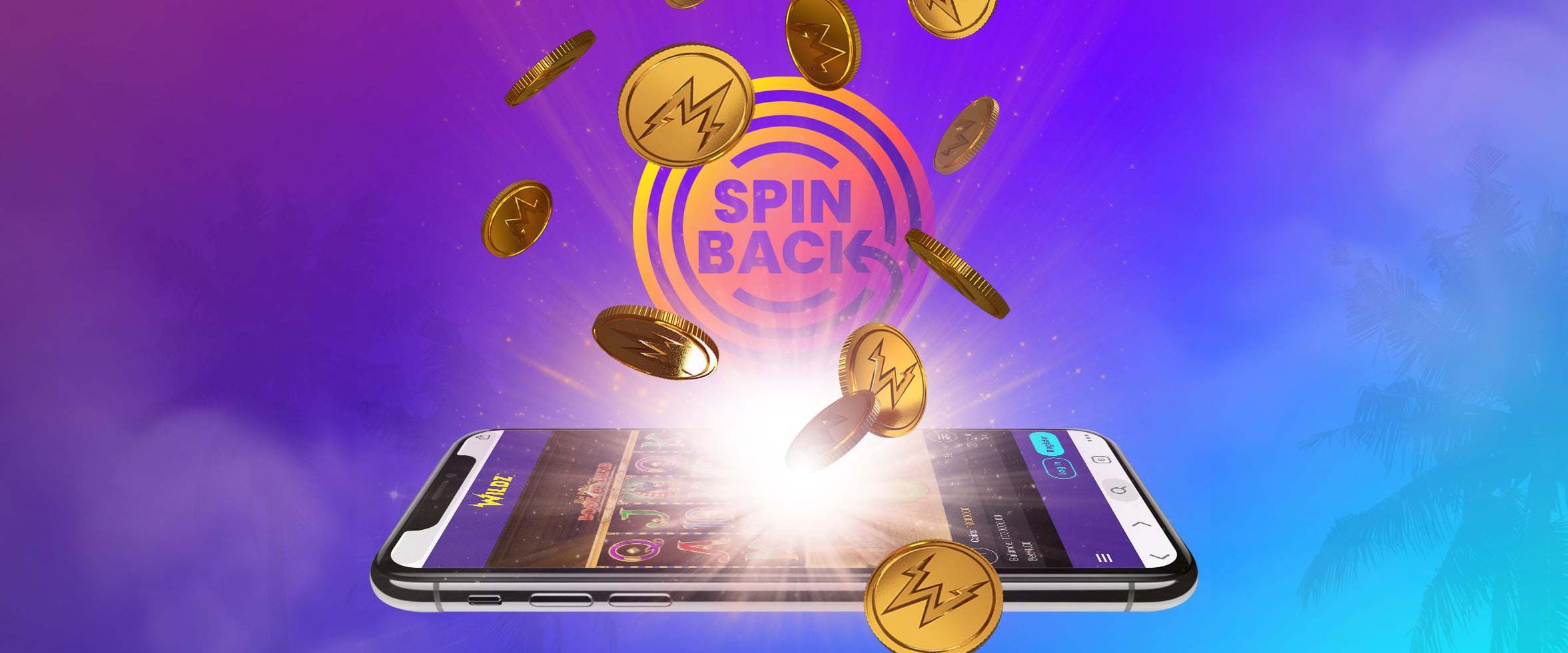 The feature has proven to be hugely popular among players, so they've decided to change it up a bit.
We've checked out how the new spinback feature works, and we agree that it's safe to tell you to check it out yourself. Wildz Casino somehow managed to make the spinback feature even better than it was before! We really didn't think that was possible, but alas.
In any case, this article will guide you through the changes made to the spinback feature and it'll help you get a better overview of what you can expect on the site with these modifications.
What is the Wildz Spinback Feature?
The spinback was a feature that was meant to be used exclusively on the Book of Dead slot, as that was the only game in which it could be activated. The feature was meant to give players some free spins after they had lost a few rounds in a row. It was a type of cashback feature that was given as free spin rewards instead, and you could get it in real-time.
The fact that an online casino is capable of rewarding players in real-time truly says a lot about what to expect from a casino overall, and the spinback feature set the Wildz casino apart from the rest almost from the minute it first launched. Spinbacks were given every five rounds that you lost in a row.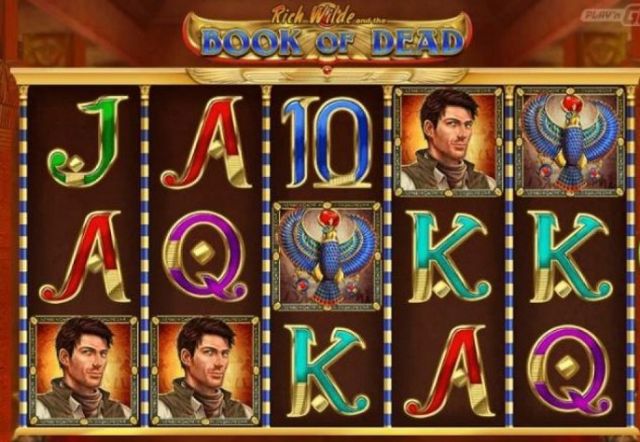 A loss was counted every time you happened to spin the reels five times without getting any rewards whatsoever. Basically, each five rounds that you happened to lose got you a single free spin in return. The catch was that you needed to collect five free spins before you could cash them out.
That meant playing Book of Dead for a while before getting your hands on any rewards. In any case, the spinback feature was absolutely fantastic for players who loved Book of Dead. A good portion of online gamblers that play slots tend to love Book of Dead, which meant that hundreds of players on the site were reaping the rewards of the spinback feature.
What Changes Were Made to the Spinback Feature?
The Spinback feature proved to be extremely popular and it drove hundreds of new players towards the services of Wildz. Many people would go to the site and try their luck at the Book of Dead slot, making people think that this was one of the best online casinos on the planet (and rightly so). However, not everyone was able to enjoy the spinback feature given how much of an exclusive bonus it was.
Book of Dead is popular, but it's far from the most played slot game on the site. People were opting to play other fantastic titles on the Wildz Casino, so Wildz decided to shake things up a bit and change the way the spinback feature worked.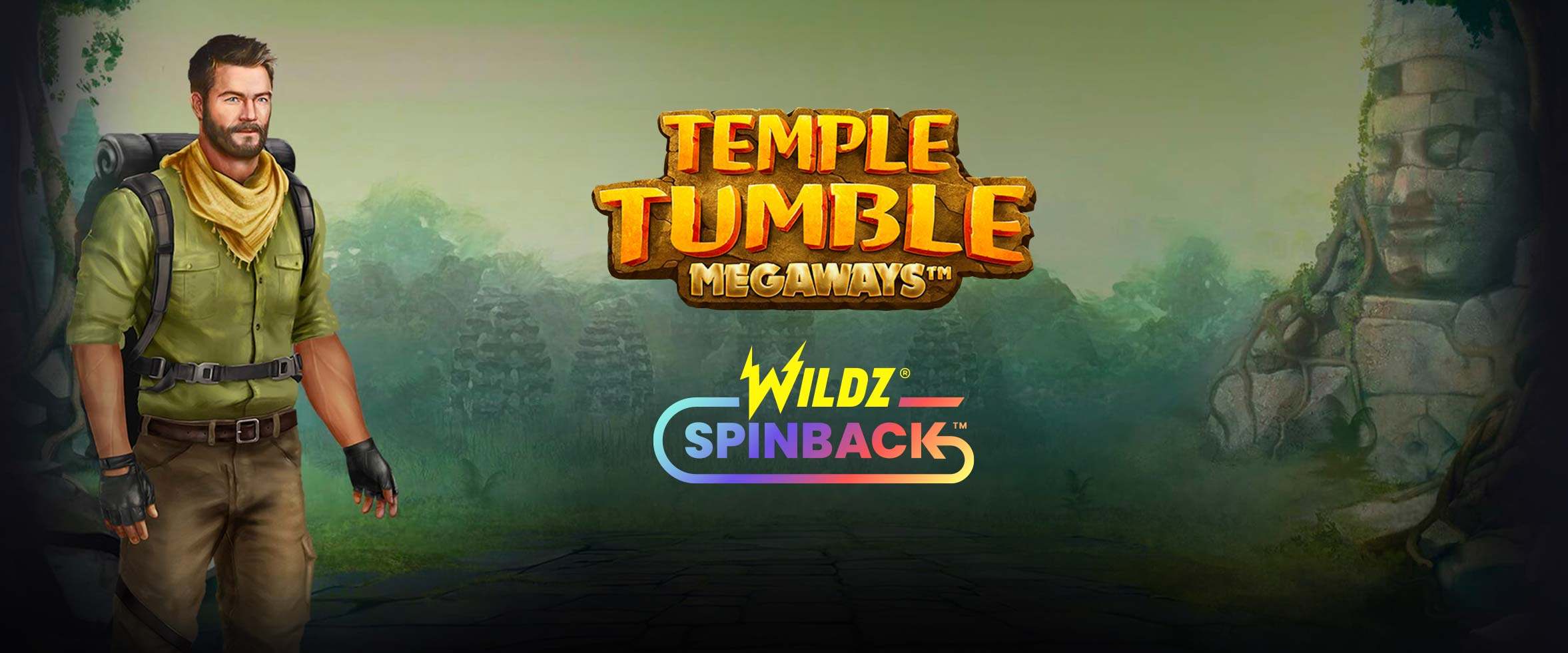 Now, you can activate the new spinback feature in the Temple Tumble Megaways game and other casino games! According to reports from the Wildz Casino, thousands of players were enjoying this new game over others on the site, which contributed to their change of heart on what to do. Now, you can get free spins by playing one of the most lucrative games on the site, which works with the Megaways feature and has over 45,000 ways in which you can win.
Activating the New Spinback Feature at Wildz – The Megaways Way!
The new spinback feature can be activated by playing on the Temple Tumble Megaways. It's a traditional 6x6 slot game that comes with the Megaways feature, which makes way for hundreds of ways in which you can win. If you haven't played any Megaways game before, you're truly missing out on the awesomeness.
It basically works as a combination between slots and block-breaking games where you'll have thousands of ways to form lines as the blocks break and make space for new ones to fall. There are many combinations, which means that winning is really easy. If you go on a streak of bad luck, though, it doesn't matter.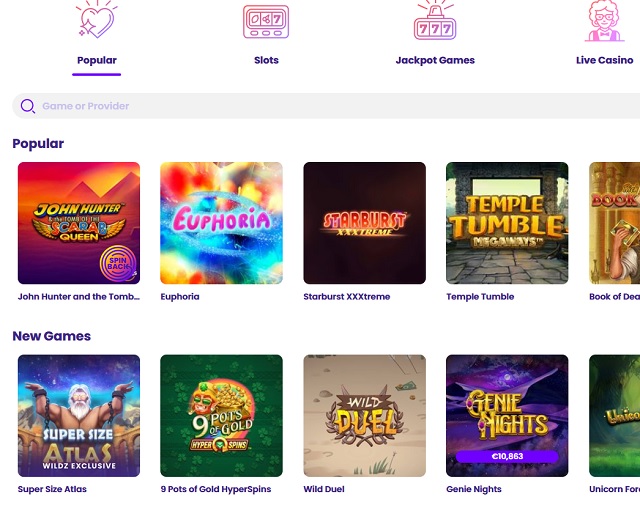 You can hit five rounds without getting a single reward and you will get the chance to claim one spinback token. The rules from here onwards work the same as they did in the original spinback at Book of Dead; lose five rounds in a row in five different occasions and you will get 5 free spins to be claimed on the site.
Free spins are extremely fun to use, as we all know, and the ones you can claim at the Wildz Casino are given to you constantly. There is no limit as to how many of them you can claim! The only thing you need to know is that the spins are only claimable after you have five or more on your account.
Spinbacks Are Some of the Best Casino Bonuses – How Truly Successful Are Them?
Have you ever wondered how many free spins have been given out by the Wildz Casino? You'd be surprised to know just how many people have benefitted from this offer, and now you can be one of them too. Become one of the first people to earn amazing rewards at one of the most popular Megaways games and enjoy prizes like never before in the Wildz Casino.
If you're going to be playing for a long time and you love Temple Rumble, then we strongly advise you to play it at Wildz. There are no better promotions for this game out there. According to reports that Wildz has managed to compile, the casino has rewarded over €4,000,000 in free spin bonuses to players that have cashed out spinback rewards.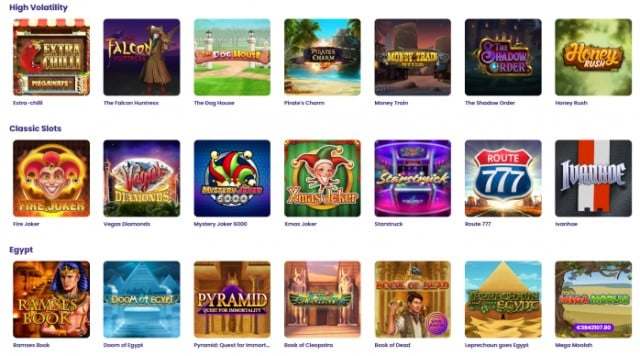 That means that Spinbacks are almost ensured to give you rewards at the end of the day, as so many people have already shown. The best thing about spinback is that you don't even need to lose money on the game if you wish to claim the spins. All you must do is lose a few rounds, and you'll be getting a bunch of spins in a row.
You can strategically choose how much money and how many coins you wish to bet per game, which allows you to place smaller wagers that give you spins if you lose. The success of the spinback feature relies on the ability for each player to select how and when they want to bet their money, which reflects on how much money they ultimate lose or win.
Worth of Spinback Free Spins
You will get free spins worth different sums of cash, depending on how much money you decided to bet during the rounds where you lost on the game. Of course, if you play just a few lines with your real money, you can't expect the game to provide you with free spins worth €20 each. You will get rewarded accordingly depending on how much cash you've been betting (and losing).
There is no limit to the worth of your free spins other than the maximum amount of money that you can bet on the game per se. That means that the maximum worth of your free spins obtained with the spinback feature will equal the maximum bet that you can place on Temple Rumble. It's quite simple, really.
If you lose plenty of rounds in a row betting the maximum amount of money, then you will get the free spins with an equal worth to the maximum sum of cash. These rules haven't changed since the days in which the spinback feature worked on the Book of Dead game. You can simply play with the same rules and you will get the rewards at the end of the day. It's nothing too complicated at all.
Spinback Feature – One of the Best Casino Features in the World?
Many would argue than an exclusive bonus such as the spinback feature is one of the best you can claim in the world, and we can safely tell you that it is. The spinback feature is fully recommended for the players that love online slots and that simply want to have a safety net in which they can fall if they happen to lose a few rounds in a row. All in all, Wildz is one of the best online casinos to play in the 2020s. Be sure to visit it and try out the fantastic Spinback feature in the Temple Rumble Megaways slot!
There's So Much More to Offer at Wildz – Don't Miss Out!
The Spinback feature is more than enough reason for you to visit the Wildz Casino and enjoy its amazing virtual halls and digital casino games. However, that doesn't meant that it's the only reason to do it! The Wildz Casino has quickly grown to become one of the leading names in the online casino industry, and it's time for you to get a taste of what they have to offer.
Before you attempt to claim any free spins with the spinback feature, though, we'd like you to check out the Wildz Casino welcome bonus. It offers users the chance to earn quite a lot of money and free rewards without risking too much of their own cash in advance, and you'll get twice the amount of your original deposit by simply committing to the website.
In any case, options are aplenty at the Wildz Casino. The hosts of the site know that you love claiming free bonuses and rewards, and they'll give you the chance to do it as soon as you register an account on the website. If you haven't played at Wildz before, then rejoice: there are hundreds of euros awaiting to be claimed through a plethora of fantastic bonuses and promotions for every single player!
Last updated
May 30, 2022