Obtaining a No Deposit Casino Bonus in Spain
It is possible to get no deposit casino bonuses in Spain.
However, online casinos in Spain are strictly regulated. This makes Spain one of the toughest places in Europe to get a no deposit bonus. Before you claim a no deposit bonus, it's important to understand how Spanish online casinos work and whether you'll get in trouble for gambling on international sites.
What You Should Know Before Claiming Bonuses in Spain
Banks in Spain are legally required to report transactions of over €3,000 to the tax authority of the country, Hacienda. Transactions of over €10,000 are of particular interest to the authorities.
You could be required to provide proof of origin on your funds and, should the state find out you've been gambling in casinos abroad, there is the potential for you to be fined.
Bonuses that serve as registration incentives cannot be offered by Spanish casinos. No deposit bonuses and sign-up bonuses can only be offered to players with accounts that are 30 days old at a minimum.
Playing in international casinos is technically not permitted, but crypto casinos have become popular because of their anonymity and transaction privacy
Welcome bonus promotions offered by international casinos should state that they are available to Spanish players. No deposit bonus offers should, too, unless the casino explicitly states that it accepts players from Spain.
No deposit casinos that aren't regulated by the DGOJ should technically not be offering no deposit bonus offers to Spanish players. Keep this in mind when playing.
Why These Are the Best No Deposit Bonuses Spain 2023
Spain is a massive online gambling market which has access to some of the finest benefits of the iGaming world. Even if the country has some very strict laws when it comes to registration bonuses, players will have the chance to claim no deposit bonuses in Spain and play incredible casino games for free.
Legality is not the only thing to consider when claiming no deposit bonuses in Spain. There are many factors that directly influence how good an offer is. These are some of them:
The number of online casino games that you can play with the bonus should be high. No deposit casinos don't always have many games. The ones that we recommend here offer game galleries of 3,000+ titles!
No deposit bonus wagering requirements should be low or, at least, make it possible for the player to cash out the bonus rewards. You should be able to win real money before your initial deposit.
Types of No Deposit Casino Bonuses in Spain
No deposit bonuses in Spain allow you to claim different amounts of cash, free spins, and other casino rewards. Some bonuses may allow you to get up to 20 free spins no deposit, while others will limit your rewards to smaller amounts or prizes of up to €5.
If you're looking to get into the world of online gambling in Spain, we have some good news for you: the best bonuses on the internet are available in the country. These are the most common types:
Free Spins
Online casinos in Spain offer free spins to play online slots for free, which makes them some of the best no deposit bonus offers in online gambling sites.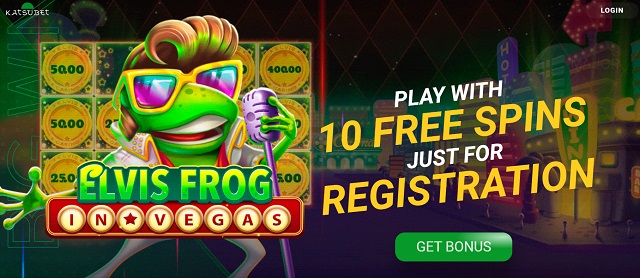 No deposit free spins are some of the most coveted offers in the iGaming world because they make it possible for players to play free spins and earn real cash without spending any of their own.
As long as you play in no deposit bonus casinos that accept Spanish players, any bonus code that unlocks free spins should work for you.
Free Cash Bonuses
The best free cash bonuses found in Spanish casinos are free to spend in a variety of different games. Thus, these offers are far more likely to be claimed by those players that feel the need to spend cash in table games, sportsbooks, or even in the live casino games of their favorite casinos.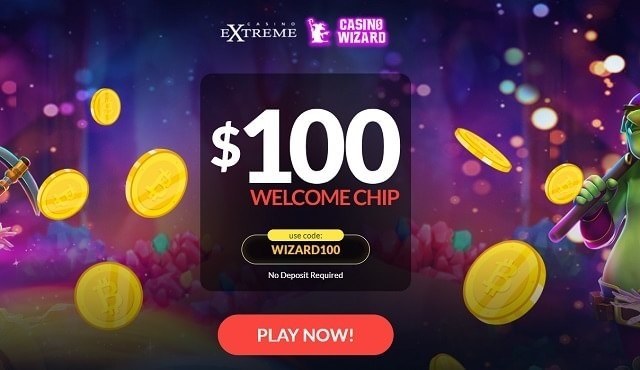 Most free cash bonuses are restricted not to be spent on certain areas of the site. Sports-exclusive bonuses are meant for sportsbooks, while casino bonus money should only be spent on casino games.
No Deposit Bonus Codes in Spain
Some no deposit bonuses need you to enter a no deposit bonus code in order to claim them. You will be able to get bonus credit, or free spins, only after entering the required bonus code.
Casino Wizard Tip
Always check whether a bonus code is needed. Failure to enter a bonus code could result in you missing out on the offer altogether.
You will need to enter the bonus code during the registration process, on your player profile, or at the site's cashier. Casino sites have different rules on their no deposit deals and how to claim them.
Bear in mind the following:
Even after entering a bonus code, players could be required to visit different casino games to activate a reward. This is often the case with free spins.
Not all no deposit bonuses offer players the need to enter a bonus code. Some bonuses are claimed manually or even automatically.
What Games to Play with Free Casino Bonuses?
No deposit online casinos often allow players to play specific games with an active bonus. Very rarely you'll come across a promotion that can be freely spent on its entirety.
Free spins are generally meant to be spent on specific slot games. The bonus cash could be spent on various casino games, depending on the casino rules.
Bonus cash can usually be spent on other casino games. The bonus terms of each offer tell you which games are better to play for quicker fulfillment of wagering requirements.
Since you're not risking anything when playing with a no deposit bonus, it's always worth it to claim one. No deposit offers will help you play free games and earn real money while doing so. Regardless of game availability, they are subject to max bet and max cashout rules.
How to Find the Best No Deposit Bonuses in Spain
Players from Spain will have the chance to claim many free bonus promotions that aren't available in other countries when claiming bonuses on casinos licensed by the DGOJ.
However, when playing on international casinos, the bonus amount offered to players is generally uniform regardless of their location.
If you want to find the best no deposit bonuses in Spain, follow these pieces of advice:
Look for casinos that offer no deposit bonuses as well as first deposit bonuses. No deposit cash is always great, but a first deposit bonus will allow you to be rewarded even further beyond that first bonus amount.
Read the terms and conditions of the no deposit bonuses to make sure that you can eventually make a cash withdrawal and earn extra cash for yourself. Fair terms and conditions make a bonus better than it would otherwise be.
Find casinos where you are entitled to deposit and win money similar to what you would earn with the no deposit bonus. Even if you're after a bonus with no deposit required, having access to quality deposit bonuses is crucial.
No Deposit Bonuses by Software Provider
You will notice that some no deposit bonuses can only be spent on games made by a specific online casino software provider. We've come across no deposit bonuses in casinos that accept payers from Spain that can only be spent on NetEnt slots, for example.
Sometimes, when you enter a no deposit promo code, the bonus can only be spent on games from one software provider.
Free play bonuses that grant free cash tend to be the most awesome bonuses for avoiding this. Free money is rarely offered for specific eligible games. Casino players can use free chips to play multiple casino games!
How No Deposit Bonuses & First Deposit Bonuses Complement Themselves
A deposit offer is the natural evolution of a no deposit bonus offer. They are more lucrative and less restrictive than free bonuses, and tend not to have a maximum cashout limit.
Casino Wizard Tip
Look for first deposit bonuses with wagering requirements of 35x or lower to have a good chance of turning the offer into real money.
This is how no deposit bonus promotions complement the best no deposit bonuses on the internet:
No deposit bonuses are meant to draw your attention towards a casino and provide you with bonus cash. With a first deposit bonus, you will have the chance to earn extra rewards on your first deposit!
You can claim the no deposit bonus of your favorite casino and then use a first deposit bonus to build up on the bonus balance that you already have.
A first deposit bonus may only be claimed after the no deposit bonus has been fully spent. You can continue playing for free thanks to promotions like these.
Choose the Right Bonus and Play for Free in Spain
As you can see, there are plenty of free bonuses that you can claim as a Spanish player. Most casinos offer different rewards for users to start playing, and DGOJ-licensed casinos find way to legally circumvent restrictions, so they can offer amazing bonuses to their players.
Play with one of the latest bonuses offered here and claim free spins or free cash with fair playthrough requirements to have the best no deposit bonus experience in Spain!
Last updated
October 5, 2023