Ah, gambling memes. They've been around for ages but exploded beyond the gambling scene in 2022, reaching worldwide popularity.
You've seen them on Instagram, TikTok, Reddit, and X. In this article, we'll be taking a look at the best gambling memes on the internet, over a decade after "The Onion" published its popular article satirical article titled "Study: 83% Of Gamblers Quit Right Before They Would Have Hit The Big One".
1. Keep Gambling Meme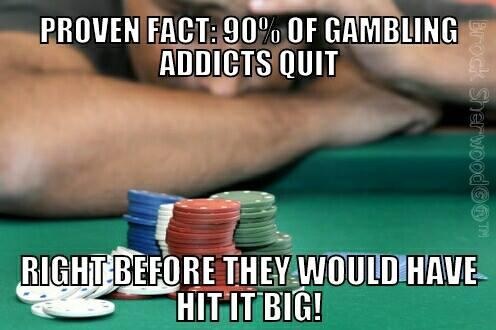 Originally posted in November 2014, this was one of the first gambling memes to go viral back in the day. It's based off on that The Onion article that we told you about, and it plays around with the classic delusion of "the next bet will be the winning one".
This meme gets first place because it's iconic, but don't fret: we'll give you much funnier memes in this article.
There are multiple variations of the "Keep Gambling" meme. You can even go on TikTok and come across accounts dedicating to posting similar memes to this one, using viral music snippets and other popular image macros.
2. Gambling Addiction Memes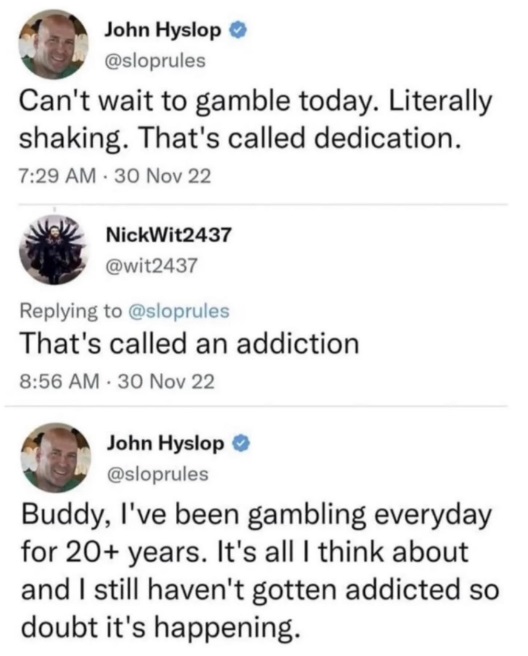 This image went viral after renowned YouTuber John "Slop" Hyslop replied to someone on X (Twitter, back then) with his usual ironic approach to gambling. If you're into this type of humor, check Slop's social media content and pay a visit to his YouTube channel. It'll make you question reality as you aim to discern what's irony and what's serious, but in the best way possible.
We do not condone memes making fun of gambling addiction. There is a fine line between having a light-hearted laugh with an ironic approach and making outright fun of real-world problems.
3. Casino Memes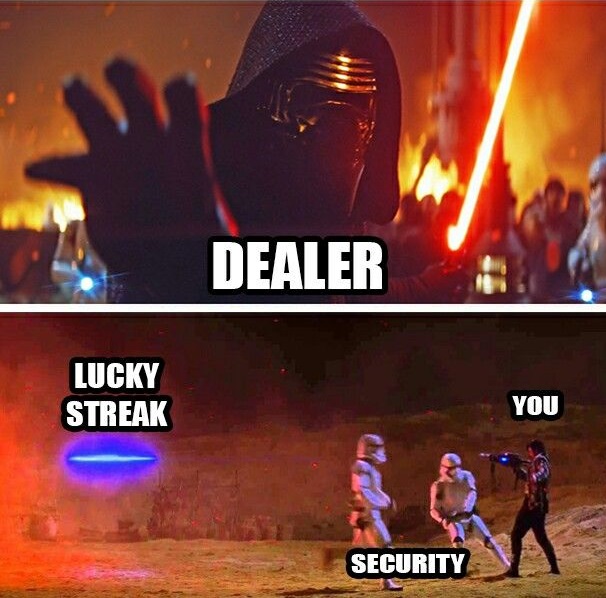 We all know that casinos don't want you to win too often. We've seen famous people banned from casinos after going on winning streaks, regardless of how famous they are. Ben Affleck (yes, The Batman himself) is actually banned from many Las Vegas Casinos because of how good a blackjack player he is!
Win too frequently and the dealer will stop you and the floor manager will call security on you. Does this really happen? Well, nowhere near as regularly as movies and series make you think – unless you're cheating, of course.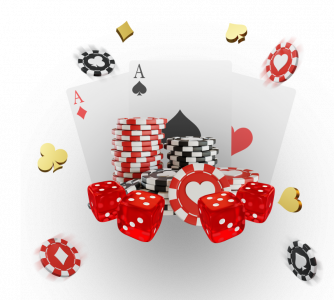 Exclusive Casino Bonus Offers & Expert Tips
Stay ahead of the game! Sign up now to get the inside scoop on the latest bonus offers.
4. Blackjack Memes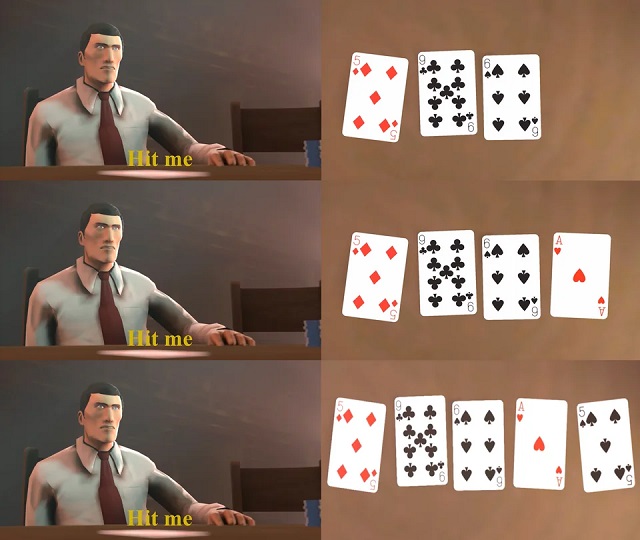 Blackjack memes are aplenty, almost to a ridiculous extent – and we think we know why. Blackjack players have a much better sense of humor (and smell better) than poker players. That's an undisputed fact, not at all related to this article's writer's card-game preferences.
Taking unnecessary risks and playing blackjack are interlaced concepts. Hence, this is our favorite blackjack meme of all time.
5. Blackjack and Hookers meme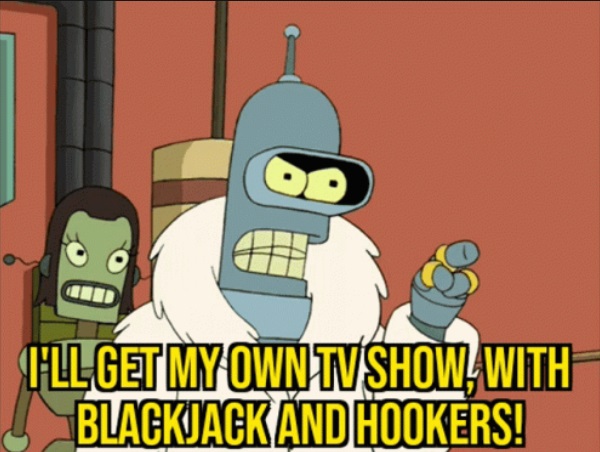 The popular 21 casino card game has paved the way for the creation of some truly iconic memes. In fact, what has become the most famous gambling-related meme in the world exists thanks to blackjack (and the brilliant writers of Futurama, of course). If you don't remember when this meme went viral, then you're not old enough to gamble.
6. Poker Meme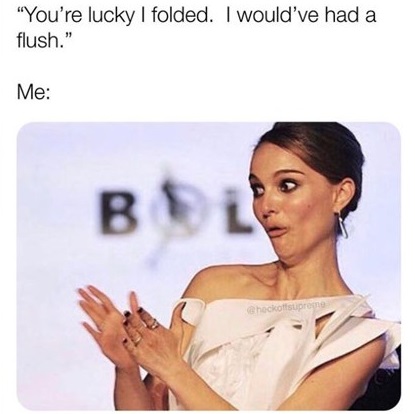 There's nothing more annoying than a Hold'em player that tries to intimidate you after folding. Like, sure thing, Jim, you would've won. Will that help you sleep better at night?
7. Poker Face Meme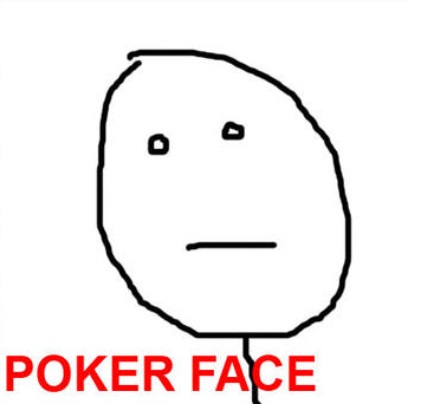 The days of rage comics are long gone. You probably remember rage comics if you're old enough to gamble, but depending on how young you are, they may be nothing but a fleeting memory from your younger days.
One of the most iconic rage comics of all time, which you would often see pastered all over social media and sites like Cheezburger and 9GAG, was the poker face. How is this one for a trip down memory lane? It's been around for over 10 years!
8. Poker Night Meme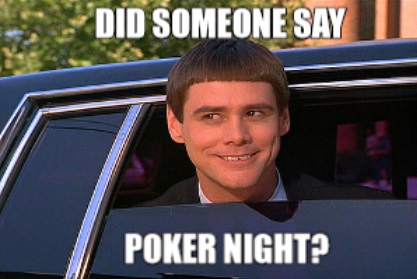 If there's one thing that all poker player shares, it's an uncontrolled enthusiasm for the game. Having a few friends over for beers and poker is extremely fun. Hell, even going to play some poker with strangers is fun regardless of how good you are at the game.
Send these poker night memes to your friends or watch how places with poker tables use them to advertise poker nights. Either way, they're a fundamental part of gambling meme lore.
9. Strip Poker Meme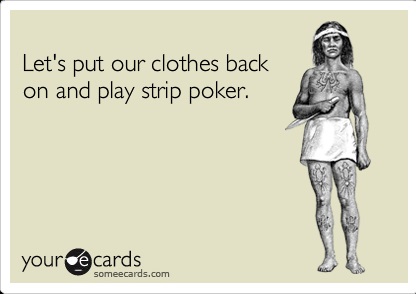 Not all gambling games are to be found in licensed casinos. Perhaps the most famous gambling game to be played with partners and, uh… "certain" friend groups is strip poker, the game where losing means taking off one article of clothing.
There are many strip poker memes and even gags on TV shows like Friends, but, for some reason, there seem to be a particularly high number of eCards memes. This is the best one, hands down.
10. Craps Meme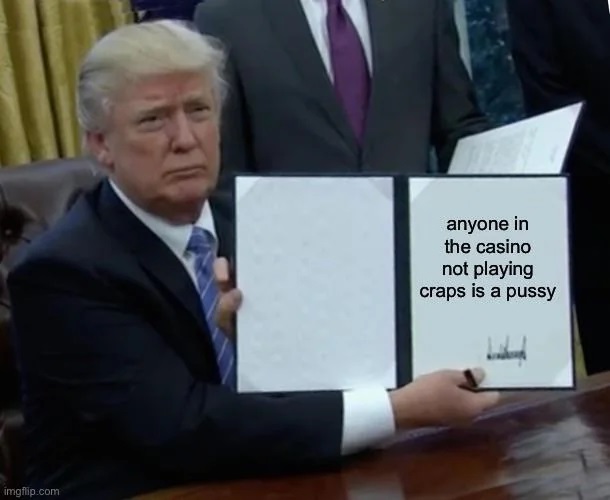 Ah, craps, the easiest and most newbie-friendly game that you can play in any casino. Craps has so many betting options and rules that you won't even understand the most basic of craps memes if you've never played it before.
If you have, though… then you may appreciate the beauty of our favorite dice-related meme of all time. It achieved Reddit popularity over in the r/Craps sub.
Last updated
November 28, 2023