Play in Legal Online Casinos in The Netherlands
Finding online casinos with a license in The Netherlands has never been easier than it is today. Thanks to the approval of the Regulated Gambling Market laws, it is now possible for Dutch players to legally play in online casinos licensed in The Netherlands and without having to visit external sites that aren't following protocol and other regulations.
As such, we've now compiled a list of the 10 best online casinos with a license in The Netherlands. Use these online casinos to play legally in online casinos as a Dutch player – gone are the days of you being limited to a single sportsbook site. Options are now aplenty, and games are there to be enjoyed!
10. LiveScore Bet Casino
As far as online casino sportsbooks go, it's hard to argue that there's a better site to visit than the LiveScore Bet Casino. This fantastic website comes packed with a massive selection of sports and matches for you to bet on, as well as exclusive promotions that are tailor-made for each player to enjoy in the site's sportsbook.
LiveScore encourages sportsbook betting over other activities on the site. This online casino is home to bonuses and promotions that are meant to be used on the sportsbook.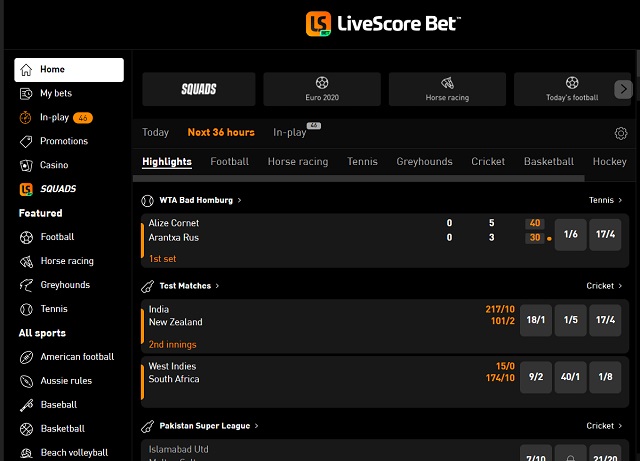 The site's casino is not too big, but LiveScore hosts a few bonuses for the standard casino, too. The "Free Daily Game" promotion is one that you should check out if you're a fan of slot games.
In any case, this is a casino that we mostly recommend to players that love to bet on sports. It's not one of those casinos that we'd recommend you visit if you're only looking for standard casino games. Check out Batavia or BetCity if you're more of a fan of standard casino games.
9. Bingoal Casino
The competition is very fierce in The Netherlands when it comes to sportsbooks. After all, for years, sports betting has been one of the few legal online gambling activities that you could partake in Dutch online casinos.
The Bingoal Casino, as the name of the site suggests, focuses on providing gamblers with a complete sports betting experience – especially when it comes to football.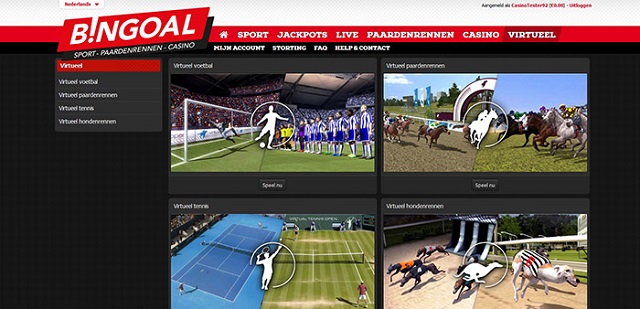 The structure of the sportsbook begs to differ from the norm, providing users with a pleasant interface that doesn't look like the generic sportsbook that we've become accustomed to seeing in the past few years.
The Bingoal Casino is not only about sportsbook bets, although that's what the site outshines its competitors for. You will be able to play standard casino games at Bingoal, too. The selection of standard games is far more limited than it is in other casinos, but it's still worth visiting nonetheless!
8. Tombola Casino
The Tombola Casino, as the name of the site suggests, is a bingo site. Even if bingo is far from the most popular casino game, the Tombola Casino makes it possible for players to enjoy the popular game in one site.
Tombola was approved to operate within Dutch territory starting on October 1, 2021. However, the site has been online for years. It is one of the biggest bingo sites in the world, and one that boast licenses from different countries – including countries that have some very tight gambling laws like Spain and Italy.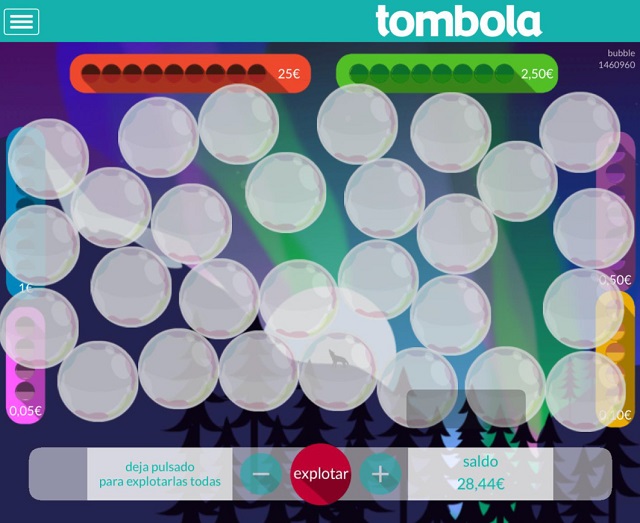 If you're a fan of bingo, then this is the site for you to visit. This is what you'll find at the Tombola Casino:
Standard bingo games
Variations of bingo with different bingo boards
Online Slots
The slots present at this casino are very different from what you're probably used to seeing in other sites. These are custom-made slots with a few simple features that make them fun to play, but not feature-packed as other slots made by companies like NetEnt.
There aren't any live casino games to enjoy at the Tombola Casino, either. This website is strictly a top-quality bingo site.
7. Bet365 Casino
The Bet365 Casino, and the Bet365 brand in general, are massive across the world. This is one of the better renowned casinos that obtained a license in 2021 to operate in The Netherlands.
This website is better known for their sportsbook offerings and for having one of the most complete sportsbooks in the world. You will also find standard casino games and the chance to claim bonuses for every section of the casino. The Bet365 live casino experience is not the best, but rewards are aplenty and there's too much to do!
6. GGPoker Casino
The GG Poker Casino is the biggest poker site in Asia, and it has now managed to make its way to the Dutch market thanks to the new regulations in the country.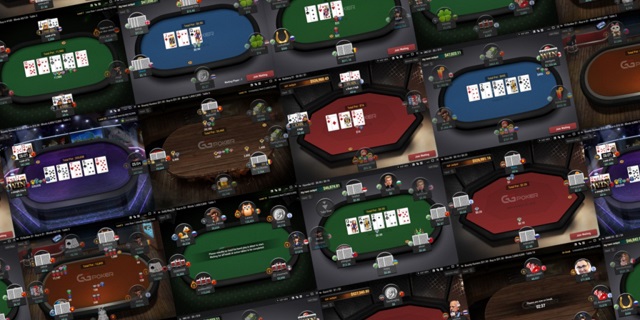 The site is rather complete, even though its name mostly suggests it to be a poker casino. You will have the option to play slots as well, but we recommend you pay this site a visit if you're a fan of poker games.
On top of offering players the chance to enjoy classic poker, you will be able to compete in tables with multiple variations of the game!
5. TOTO Casino
The TOTO Casino has been around in The Netherlands for quite a while. This casino offered legal sportsbook betting for players long before other casinos in this list could do it, which has given TOTO a head start in the race to become the most lucrative legal Dutch Casino with a license.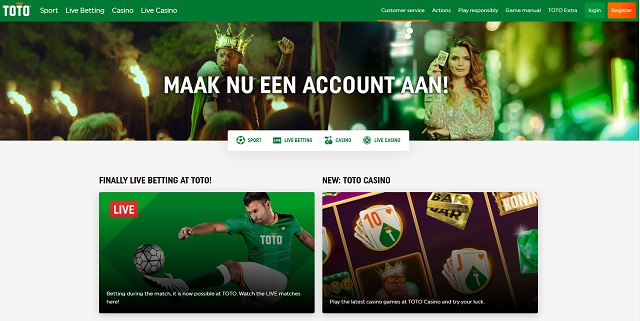 Even so, TOTO is not home to many bonuses. You will find some of the best casino games in The Netherlands at this casino, but promotions leave a lot to be desired. Visit the site's sportsbook if you're keen to place Eredivisie bets, though – this casino is one of the best for Dutch football fans.
4. Fair Play Casino
The Fair Play brand is one of the biggest gambling brands in The Netherlands. There are over 30 land-based establishments in the country, but the addition of an online gambling license has allowed the brand to more into the online world and offer players the same experience that they've become famous for but now in digital form.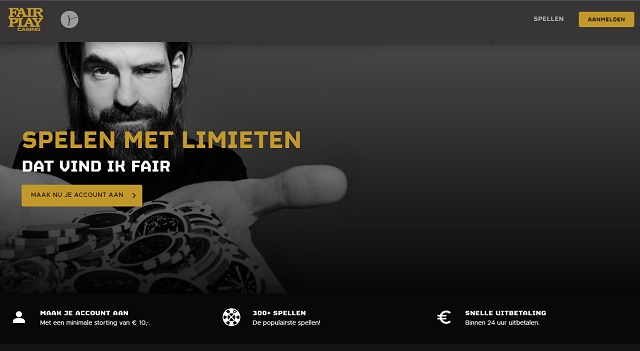 Fair Play is one of the best casinos to visit if you love slots. Provided by some of the industry's biggest names and with plenty of incredible jackpot titles available, this is a site that boasts a massive selection of slot-based rewards for any player to claim.
3. Batavia Casino
The vast majority of online casinos in The Netherlands host a sportsbook, or at the very least focus on sports as their main source of casino offerings.
The Batavia Casino takes a different approach and instead offers users the chance to enjoy classic casino games, made by top developers, and allow gamblers to enjoy games that have been the talk of the town for years in the global gambling industry.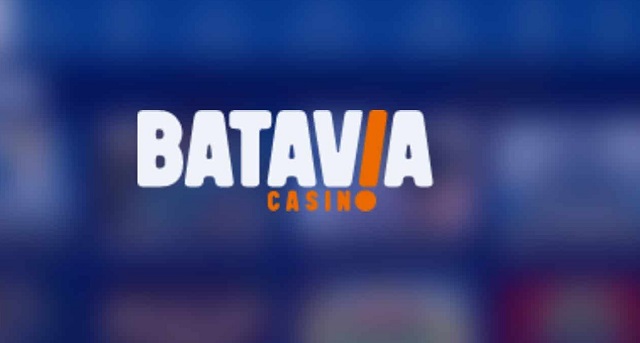 It's one of those casinos that every type of player will surely love. It's very low-roller friendly, seeing as how you can get started on the site with just €10, but it also accepts players looking to wager more money with their €7,000 deposit limits.
Live Casino games are a thing to behold at Batavia, too. They are provided by Evolution Gaming, which means that you'll be able to play classic table games in live versions as well as fantastic live game shows.
Batavia may lack a sportsbook, but fans of classic casino games will love what this site has in store for them. Don't miss out!
2. Holland Casino
Even though The Netherlands is now home to multiple top-rated casinos, there really aren't many sites that provide players with top-quality casino bonuses. In fact, it's actually surprising to see casinos that offer more than a welcome bonus.
The Holland Casino is, by far, the one casino in The Netherlands that offers the most bonuses out of all the 10 new casinos that obtained licenses to operate from October 1, 2021 and onwards. There's a promotion for almost everything when gambling at this casino.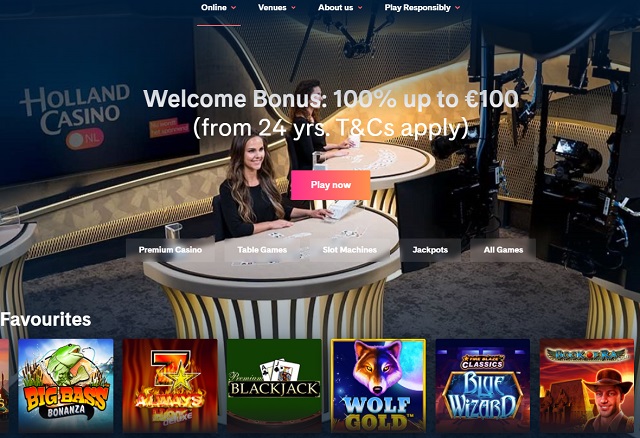 Thursday bonuses, free cash boosts, sports bonuses, poker bonuses, standard bonuses, and more. The Holland Casino is home to them all.
This versatile online casino also hosts a massive selection of top-quality games, as well as the chance for players to visit the site' sportsbook or even play poker.
Bonuses and a massive selection of things to do make the Holland Casino one of our favorite casinos to visit in The Netherlands!
1. BetCity Casino
The BetCity Casino is a complete gambling site that boasts a fantastic sportsbook, a live casino, and a traditional casino packed with games made by some of the iGaming world's top developers.
As such, it's one of the best websites to visit in The Netherlands if you're keen to earn a fantastic share of rewards when gambling online, while doing so in multiple fronts.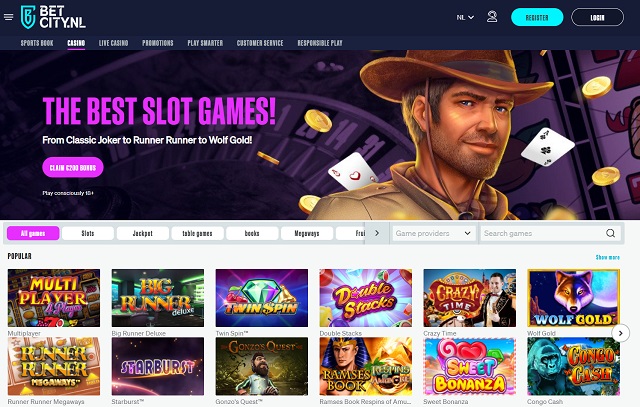 With a €20 free bet to welcome you to the site's sportsbook and a match deposit bonus of up to €200 to be spent on the BetCity Casino, you'll be far from getting bored while playing casino games in this fantastic online casino.
Those of you who are looking for a complete gambling experience in a Dutch Casino, you have met your match. The BetCity Casino is one that won't disappoint you. Top providers fill their casino halls with incredible games!
Is It Legal to Gamble Online in The Netherlands?
Online gambling in The Netherlands has been legal for a few years, but the popularity of online casinos wasn't as big because of government restrictions that remained in place up until September 2021. New online casino licenses allowed a bigger gambling market to operate within the country from October 2021 and onwards.
You can now legally gamble in more online casinos than ever before. With more than 10 casinos legally allowed to provide gamblers with casino games and sportsbook activities, as well as live casino gambling, you can now play in more casinos than ever in The Netherlands.
Online Casinos in The Netherlands - Regulated Gambling Market
The Regulated Gambling Market in The Netherlands expanded in October 2021. New gambling laws were passed in September 2021, where the Netherlands Gambling Commission approved 10 new online casino licenses, which gave a popularity boost to the casinos that we've mentioned in this list.
From October 1, 2021 and onwards, online gambling is no longer a banned activity in the country nor is it heavily restricted to be done in just one online casino site.
Dutch Casino License – How to Tell Which Sites are Legal
The Netherlands Gambling Authority has issues plenty of new license that now permit new online casinos to operate legally within Dutch jurisdiction.
That doesn't mean that you should visit just about any new gambling site that you come across, but it does mean that you can look at these two steps to follow to guarantee that a site is legit:
Make sure that you only visit online casinos that hold a license from The Netherlands Gambling Authority
We encourage you to verify the license number with the Netherlands Gambling Authority website before you play in a casino that isn't listed in this article
Play in Your Favorite Dutch Casino – Free of Any Legal Trouble
You no longer have to worry about visiting online casinos that don't comply with local regulations in The Netherlands. The approval of new casino licenses has enabled plenty of new casinos to operate legally starting in October 2021.
You can now take full advantage of these new regulations to visit legitimate online casinos and claim bonuses available only for Dutch players.
From popular global gambling sites like GGPoker and Bet365 to local-only casinos like Holland Casino and TOTO, the world of iGaming in The Netherlands has never been as big as it is now. Which casino will you choose to start off your journey?
Last updated
May 24, 2023