Learn All About Casino Bankroll Management
Casino bankroll management plays a crucial role in the life and money earnings of an online casino gambler. Learning how to properly use your money is the best way to keep yourself from losing too much cash – and I'm going to teach you my most effective methods to keep ahold of my budget and play for as long as possible maximizing my chances to win.
Best Casinos with Low Minimum Deposit & Low Wagering Games
What is Casino Bankroll Management?
Bankroll management, in gambling, refers to how you use and administer the money that you have available to place wagers on games, sports, or lotteries.
Learning how to manage your bankroll will keep you playing for longer.
Bankroll management is a fundamental aspect of preventing gambling addiction. Exceeding your budget is a clear sign that you should seek help.
Always remember the number one rule of casino bankroll management: only bet what you can afford to lose.
What is a Bankroll?
Your bankroll is not the total amount of money that you have in your account. Your bankroll is the total amount of cash that you can afford to spend. As such, the bankroll is an arbitrary sum of money that you will end up setting for yourself depending on your total amount of disposable money.
A bankroll should always represent a small sum of the total amount of cash that you actually have to spend in your casino account. You should never create a bankroll using a hefty percentage of your money or you will risk losing it all in a matter of minutes.
Never bet more than 1% of your household income after tax
Why is Bankroll Management Important?
Bankroll management will determine how long will you be able to play for when gambling in an online casino. Efficient bankroll management means that you will be able to make the best of the amount of cash that you choose to spend. Bankroll management allows you to play for a long time even if you have a small sum of cash to spend in an online casino.
How to Create the Perfect Bankroll
We'll be completely honest with you: the definition of a perfect bankroll greatly varies depending on the personal preferences of each player. However, we can give you some tips on how to create the perfect casino bankroll and maximize your chances of having a quality gambling session without overspending.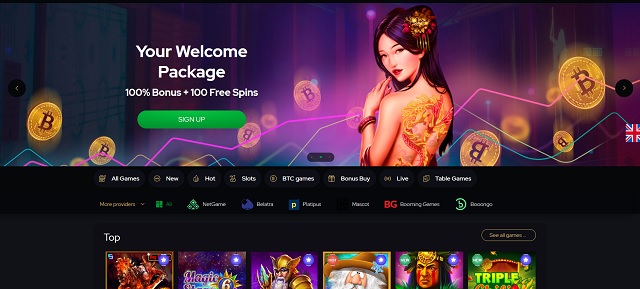 These are our most recommended gambling bankroll management tips:
Make sure that you select an amount of money that won't signify an economic catastrophe if you happen to lose it all
Always assume that you'll lose your entire bankroll before playing. Picture your bank account without that money before you begin
Don't take bonuses into consideration when creating a bankroll. That way, you can enjoy both bonuses that allow you to play for free and those that require you to use your own cash to unlock them
Try to distribute your entire bankroll over the smallest bets that you can make. This will ensure a longer-lasting budget and longer gambling sessions without you losing too much money – if any at all.
Bankroll Management - The Dos
Let's begin with our list of things that you should always do when playing online in order to create and successfully manage a bankroll.
1. Create an Initial Budget and Stick to It
The most important rule about bankroll management is that you should never change the total amount of cash that you intend to spend when playing online. If you decide that you're going to spend any given sum of cash, you should never increase it by touching your own funds. Instead, only add more money to your bankroll based on how much cash you win when playing online.
2. Divide Your Money Depending on What You Want to Play
Never spend all of your cash in one place unless you're set on playing a single type of game when gambling online. You should always divide percentages of your bankroll before you play and spend it on selected games to avoid using it all in one sitting.
3. Spend According to Your Bankroll Size
The amount of cash that you should spend in a casino game is completely up to you, but it may be better if you don't overdo it – especially if you have a small bankroll to manage. Only place large bets in casino games if you have a large bankroll, and place small bets if you're playing with a few euros or dollars.
4. Choose a Percentage of Your Wins to Withdraw
Another important aspect of successful bankroll management, and one that could keep you playing for hours at a time, is to select a percentage of your wins to withdraw to your bank account whilst keeping another percentage of your own cash to keep spending it on the casino.
You should always stick true to the percentage, though. If you don't, you will feel tempted to spend your money on other casino games and you'll fail to keep your winnings. Losing streaks will come – don't underestimate them.
5. Be Careful with Jackpot Slots or Low RTP Slots
We know how tempting it can be to see a slot game with high progressive jackpot and instantly feel tempted to play it. After all, these games can be extremely profitable and promise a massive sum of cash in a single spin. However, they have something in common with slot games with low RTP: they don't offer good payouts except for those who get too lucky or those that go and win the jackpot.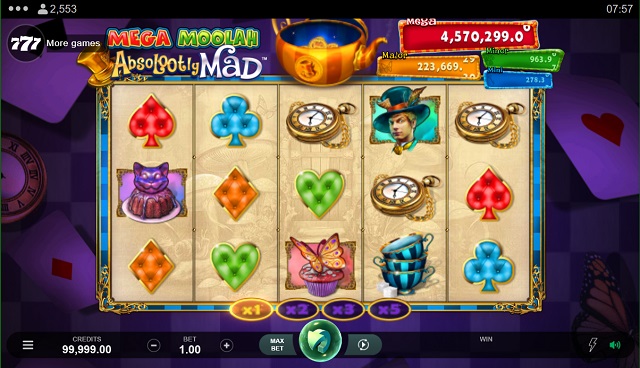 As such, we highly recommend our readers avoid some jackpot slots with low RTP rates if they truly want to win when playing online slots. Only play the best jackpot slots on the internet if you want to try out your progressive jackpot luck.
Here are other indicators of whether you should play an online slot or not:
If the game has an RTP of 96% or above, you may want to give it a go. If it's lower, you may want to avoid it
Try to look for jackpots that haven't paid out in a long time, also known as hot jackpots
Avoid playing slot games with generally low payout rates and/or few in-game bonuses
6. Take Full Advantage of Casino Bonuses
Another easy way to properly manage a bankroll but still play a lot of casino slots is to simply choose online casinos that have bonuses for you to claim. Casino bonuses are a sure way to earn free money and free spins to be spent on the best games that each site has to offer, which ends up translating into you using the casino's money to play games.
You'll notice that some casinos will make you play with your own money to unlock the bonus cash, which means that you won't have a good shot at playing for free. We recommend you check out our list of the best casino bonuses on the internet!
7. Spend Money in the Right Games
Always choose games that you know you're good at. That's the best way to maximize the time that you play on the casino and ensure the best of profits when gambling online. For example, let's say that you've read our blackjack guide and you're now feeling more than ready to try your luck at some card tables.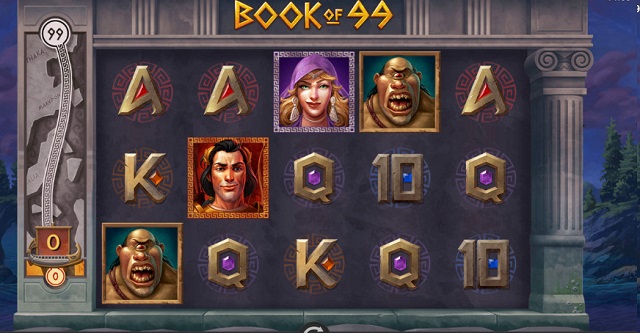 Focus on playing and getting better at the following games if you want to maximize the money spent and properly learn about casino bankroll management:
Play table games like poker and blackjack and learn strategies to get better and win more
All casino games where you go against other players and not the house are great titles in which you can get better to earn more cash
Skill-based slot games can offer RTP rates that go as high as 99% - or even more. Master strategies and become an expert slot player!
Online casino games with high return rates are the best ones to play if you want to avoid high losses and manage your bankroll to perfection
Bankroll Management - The Don'ts
Now that you know what are the best things that you should always do when gambling online, let us take a closer look at things that you should never do if you want to successfully manage your casino bankroll and avoid losing money in unnecessary ways when gambling in online casinos:
1. Spending More than Intended
Online casinos are built for players to spend money; that's not a secret. However, those who lack proper self-control can end up overspending a lot of their cash without noticing, which can result in them running out of money too quickly. Even though online casino websites are made for you to spend your cash, there are some easy things that you can do to avoid doing so. Some of them are:
When you go on a winning spree, it can be easy to spend more than intended and go back to square one rather quickly
Playing games with high minimum stakes is an easy way to overspend without noticing
Sitting at virtual PVP tables with high stakes can result in you forgetting about your casino bankroll management tips rather quickly
2. Chasing Your Losses
The easiest way in which you can run out of money is to bet more as you lose more. Chasing your losses has always been the number one thing to avoid when gambling online, but it's one small tip that many people fail to follow and one that is truly detrimental to proper gambling bankroll management.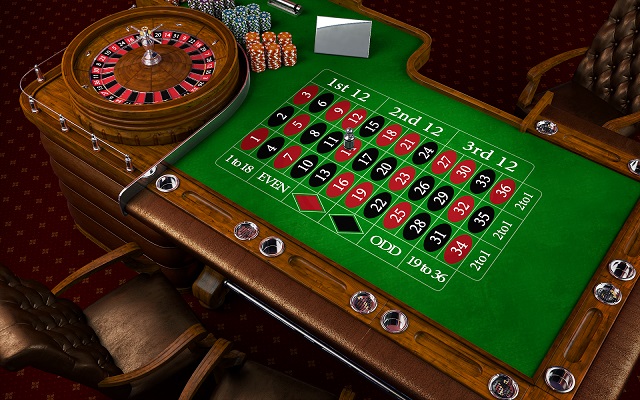 These are some tips that will help you avoid becoming desperate and chasing your losses:
Avoid doubling your bets after a loss unless you're using a system like the Martingale in roulette
Don't jump from one game to another just because you're chasing a profit after a loss
Never let yourself get carried away in PVP games or other players will pick up on your weakness and you'll end up losing more money
3. Becoming Impatient
Another easy way for you to lose a ton of cash is to quickly become impatient after losing or even if you're not losing but just breaking even. Don't let yourself get too carried away with the total amount of cash that you can win. It's easy to get desperate even if you're not chasing your losses.
You can quickly lose a lot of cash by betting more and more money after breaking even round after round. It will get to a point where you will lose it all faster than you think.
4. Visiting Untrustworthy Casinos
Untrustworthy casinos can be found all over the internet. It's a shame, but that's just how it is. As such, if you really want to become a master at casino bankroll management or if you simply want to be good at gambling bankroll management, you may want to avoid visiting sites that are unreputable.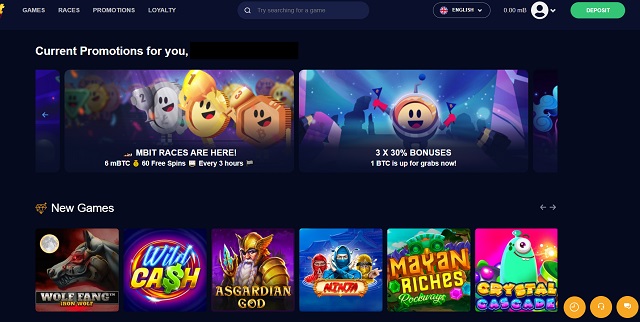 These sites usually tweak the RTP of their games to make players lose more money, promise unfair bonuses that will guarantee you losing all of your money, and may even offer shady promotions or buy-outs that end up with you losing all of your cash without even knowing. These are some of the clear-cut signs that will let you know whether an online casino is trustworthy or if you should rather avoid visiting it altogether:
Online casinos that lack proper licensing or that simply don't show the license numbers for the license that they pretend to have. Check out which casino licenses are reputable here.
Sites that don't host games from the world's best game developers or reputable companies
New casinos that don't have any reputation yet and that aren't managed by trustworthy companies
5. Modifying Your Bankroll with Each Loss
We've left the most important piece of advice for last. Never modify the total amount of your bankroll after you've started. If you set your sights on spending a determined amount of money, stick to it. Never spend more unless you want to take a portion of your winnings and bet some extra cash with them.
The best way to properly manage a bankroll is to never do this. Always stick to the total amount of cash that you've spent to begin with and you should be good to go.
Casino Bankroll Management in Specific Games
We know that everyone has their own personal preferences, which is why we want to help you manage your bankroll in specific casino games. Use these tips to get the best of all specific games and keep playing them for longer whilst minimizing your chances of losing cash and maximizing your chances of winning!
Baccarat Bankroll Management
Learn about baccarat strategy (read our baccarat guide to learn more) if you want to minimize your chances of losing money when playing the game, and make sure that you get good at baccarat before playing. If you already know about baccarat strategy but you still seem unable to keep a strong grasp of the game, here are some other tips that will help you control your losses when playing:
Set a number of hands that you'll want to play before re-evaluating the amount of cash that you have. If you've lost too much cash after "x" hands have been played, leave the table
Use the pocket trick to create a virtual amount of cash with which you're going to play. Don't overdo it or go over it
Poker Bankroll Management
Managing your bankroll in poker can be the most challenging out of all casino table games for the simple reason that it's the most competitive table game in the iGaming world. There are just far too many players looking to beat you, and those of us who have a competitive spirit will always look to try and beat them, taking their cash along the way. Bankroll management in poker is a matter of mental piece and total equilibrium.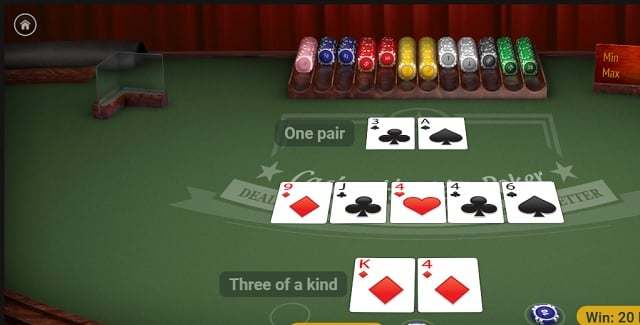 If you've already read our full guide on how to win at poker (you can find it here), then here are some small tips that will help you manage your bankroll even further and keep you from losing money too carelessly:
Ignore the bankrolls of other players if you're playing in a table with max betting limits
Avoid playing in tables that have high limits to avoid the temptation of playing high-stakes hands
Pick tables that suit your own bankroll. If you want to play with a lot of money, make sure that your bankroll is large enough for it
Blackjack Bankroll Management
Understanding gambling bankroll management in blackjack can be quite a daunting task.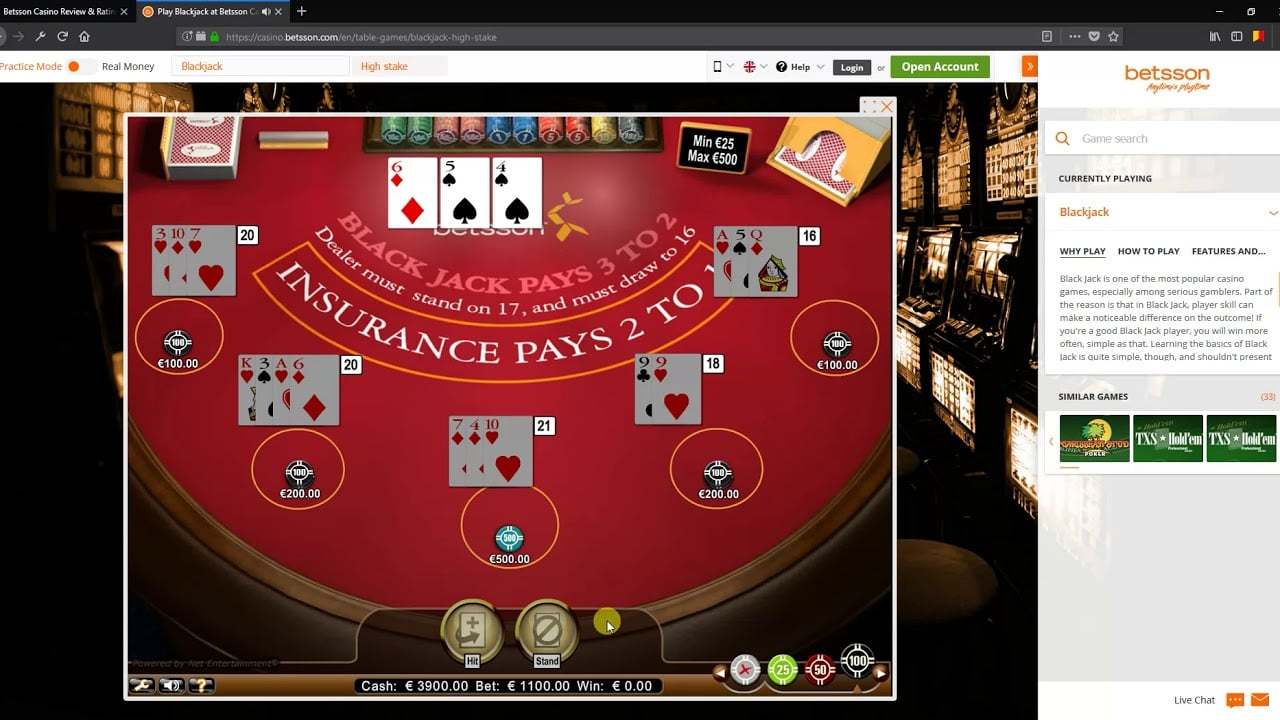 However, there's one thing that's really going to help you maximize your ability to keep playing blackjack: understanding blackjack strategy. Other than that, here are some tips that will help you play even longer periods of time without you having to overspend any cash:
Choose blackjack tables that don't allow large betting limits – even if you have a large bankroll
Make sure to only double your bets on occasions where it makes sense to do so
Don't get carried away with losing streaks. If you know about blackjack strategy, you know how this game makes it easy for players to come back from losses with its high RTP
Slots Bankroll Management
Losing less money in slot games is not as difficult as it may seem. In fact, out of all the casino games that we're talking about in this guide, keeping your cash intact when playing slots is as easy as it can get.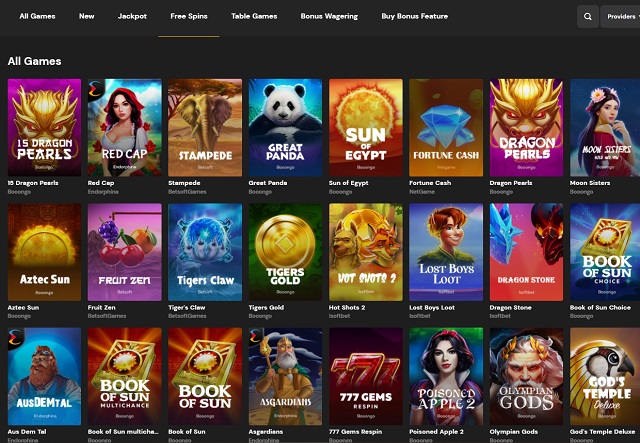 We've written a guide on how to lose less money playing slots as well as instructions on how to beat an online casino with a $20 budget, but here are some tips that can help you do it:
Always focus on playing slot games with return rates of 97% or higher. These are the best ones in the industry and provide you with the best shot at not losing money in the long run
Avoid high volatility games or you can get easily stressed out when playing them, which leads to higher bets and, subsequently, higher losses
Get the best free spin bonuses in your online casino of choice. These bonuses will allow you to play for free and earn real money in return
Roulette Bankroll Management
Roulette is a very popular casino game that can be played by almost anyone. All you need to do is place a bet and cross your fingers for the ball to land on your selected pockets. That doesn't mean, however, that managing your roulette bankroll is easy. In fact, we'd argue that how easy it is to play the game plays a negative role in bankroll management as players often feel that they can bet more and win more.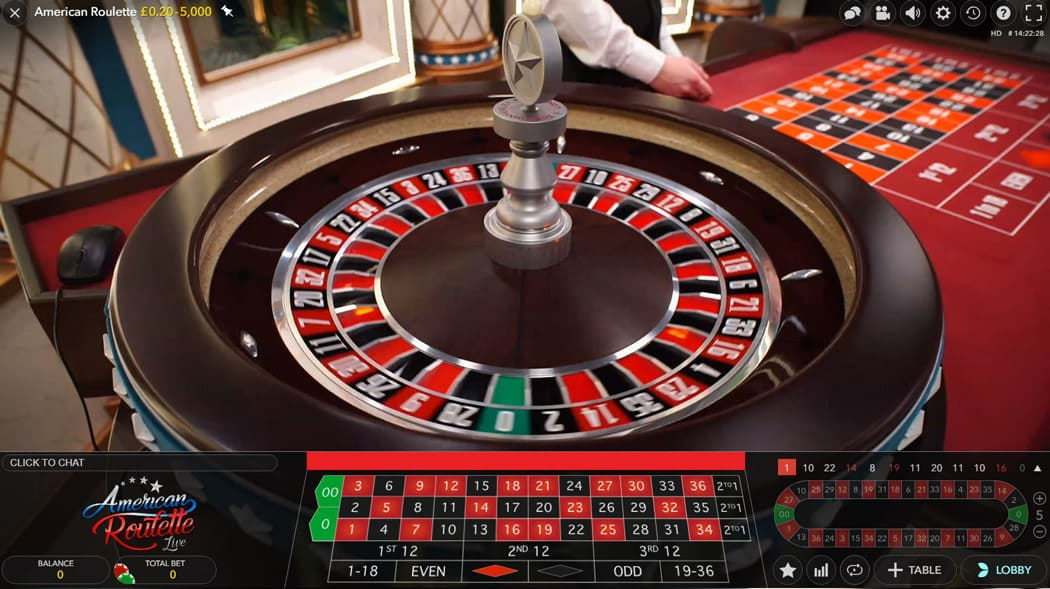 We recommend you read our full roulette guide to understand more about the odds and probabilities of the game, and follow these tips if you want to avoid losing money:
Take risks at risk if you like to do it, but move on to safer bets (red/black or odds/evens) if you're losing too much money and you'd like to play for an extended period of time
Make sure you don't place high stakes bets – even if you're at a roulette table that allows them
Avoid single-number bets
Win Big & Gamble Responsibly
Now that you know all there is to know about casino bankroll management and gambling bankroll management in general, it might be time for you to pick the best casino that you can visit and move on to play in it. There are a ton of fantastic online casinos out there, many of which offer world-class bonuses that provide you with free cash to avoid losing money.
After you've chosen the best online casino to visit (use our list of top websites as a guide), all you need to do is register, pick a bonus, and get down to business. Remember: casino bankroll management is mostly about having the mental strength to avoid falling into a rabbit hole of losses. Choose your bets wisely and earn as much as you can playing the world's best casino games!
Last updated
August 6, 2023