Gonzo's Quest is one of the hottest online slots in the history of the iGaming industry. The title has been widely played by many casino players from all over the world, making it one of the most played casino games in history. It comes as no surprise that everyone loves this game so much, given that it was developed by none other than NetEnt – the world's best online slot maker.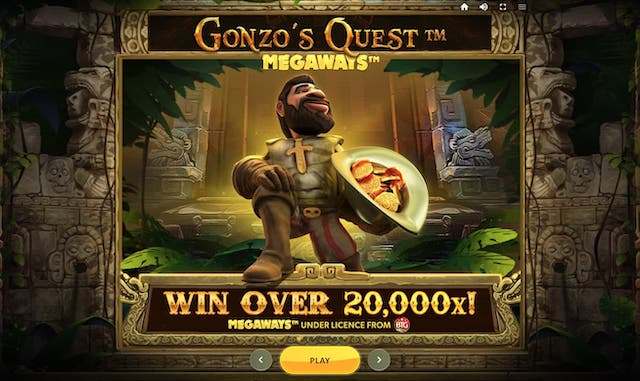 However, the game is already a few years old. As it often happens, people were asking for some innovation to keep their attention focused on Gonzo and his quest to find El Dorado in the ancient Amazon jungle. Now that NetEnt has acquired Red Tiger Gaming for a multi-million sum, both companies are finally able to produce even better games than what they could produce individually. That also means that they can now combine the most prominent features of all of their games to create even hotter online slots. They have clearly taken this ability to heart as they created the Gonzo's Quest Megaways, which combines the best NetEnt features and Red Tiger's Megaways concept into one massive game, using the popularity of Gonzo's Quest and banking on its success to producing an incredible online slot that everyone will love for years to come. Check out the best features of Gonzo's Quest and explore with us the hottest online slot of 2020!
Gonzo's Quest Megaways – The Basics of this Amazing Online Slot
We have reviewed a handful of Megaways games in the past, but when it comes to the Gonzo's Quest Megaways game, there are many more features than we often find in the rest of them. Naturally, Megaways games tend to be pretty active and keep you on the edge of your seat for the better part of your session as they will provide you with exploding reels and cascading symbols. However, with this game being a remake of a classic online slot, it has also managed to keep the features that made Gonzo's Quest such a great one to play. The combination of all of these features makes for one of the most unique gameplay experiences of all time, where earthquakes are combined with cascading reels and free spins create a universe of rewards that you can claim with a single spin. You do need a lot of luck to activate all of the features in a single spin, but should you be able to do it, you're in for a world of amazing rewards. The game comes with an RTP of 96%, which makes it just average for the industry's standard, but a streak of good luck is sure to provide you with some of the most lucrative rewards that anyone can win in an online casino slot.
The Game's Aesthetic Feel – Gonzo's Quest Megaways Graphics & Sound
You can almost feel like you're alongside Gonzo while accompanying him during his quest. The game takes you on a journey to the heart of the Amazon jungle, where the right combination of symbols will not only unlock a world of new rewards, but it will aloes make tons of new sounds play – many of which resemble the ones from the original game to keep the feel of the quest intact. In fact, that's the main thing that we feel makes this game so great. Gonzo's Quest Megaways does come with unique sounds and graphics and an entirely new board of reels, but all of the features of the game still resemble the ones that you could see in the original title.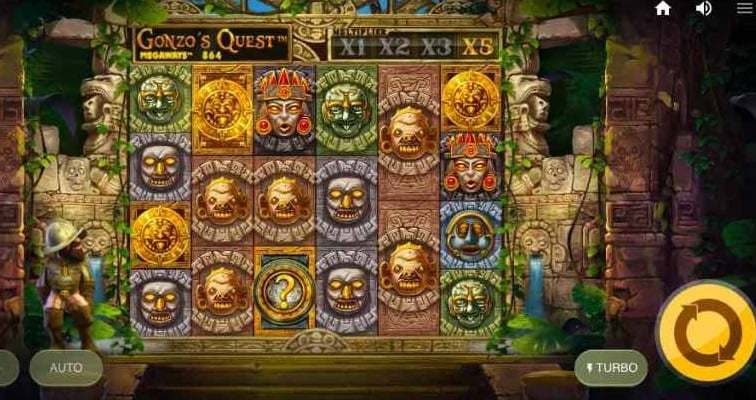 It's only natural that NetEnt and Red Tiger Gaming opted to keep the original feel of the game intact, as it is part of what makes this title such an anticipated one. Being a Megaways game, everything is set up to make you able to win even more money than you could win in the original game, though. That means that the symbols are all better suited for a Megaways game (larger symbols have all been created for this slot), and given that this new game comes years after the release of the original title, you'll also notice that graphics are much better and on-point than what they were back in the original game. Basically, Gonzo's Quest Megaways picks up all of the graphical assets of the original game and turns it into a much modern version of itself by using the Megaways feature as its main selling point. If you loved the original game, you won't be able to get enough of this one.
What You Can Win at Gonzo's Quest Megaways – RTP and Jackpot
This game comes with a rather significant jackpot – even for a Megaways slot. You can win a max reward worth 21,000 times your stake, which makes it one of the biggest sums of cash that you can win on any online slot ever created by either NetEnt or Red Tiger Gaming. With the game being this lucrative, it comes as no surprise to see so many people loving it. You can truly earn a life-changing sum of cash with a simple bet of just €1. Should you get lucky on a €10 wager, you could earn up to €210,000 on a single spin. An insane sum of money expects anyone who plays this world-class game! The game comes with an RTP of 96%, which is to be expected when playing any NetEnt slot. The company usually makes their flagship games with a standard return rate of 96%. As you can imagine, the game is also highly volatile. You can go a few rounds without smelling a single penny, or you could spin the reels one time and get credited with a staggering sum of cash worth thousands of times the amount of your original bet. In general, you can expect the game to be rather not lucrative unless you happen to chain two or more of its features in a single spin. With a little bit of luck, a ton of money is guaranteed!
Gonzo's Quest Megaways Features Explained
The game has a whole bunch of features, but they're all distributed across the reels to make the game feel truly unique and keep every round entertaining. However, they're also extremely frequent, which means that you can trigger many of the features during most of the rounds even if you don't manage to unlock one of the large wins during a particular round.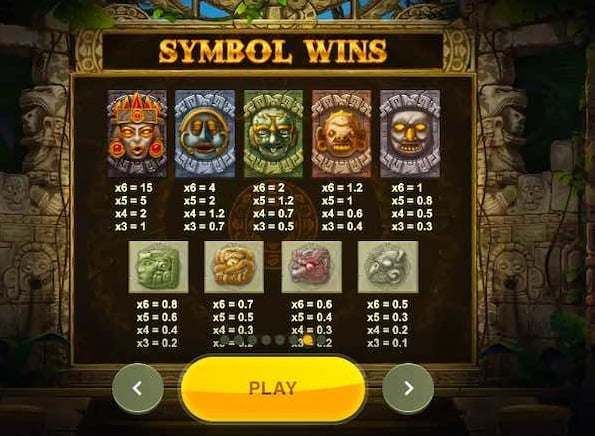 Avalanche Feature
Arguably the most common feature of the game, you'll be spending most of your rounds at the Gonzo's Quest Megaways game triggering avalanches and having your symbols restock with each win. With each symbol in a winning combination exploding after each round, new symbols come down from the top of the website and fall upon your board, creating the possibility for you to unlock new rewards. There's something better about the Avalanche feature, though. This is also something that the Cascading Reels don't have, in most cases, which is why Gonzo's Quest Megaways is even more lucrative than other popular online slots. The feature that we're talking about is the avalanche multiplier, which increases the amount of money that you can win with each time the avalanche feature gets activated. If you happen to activate it 4 times during the same spin, you'll get a staggering x5 multiplier on your winnings. However, that's far from it all. You can get even bigger multipliers during the bonus rounds. More on that later, though!
The Earthquake Feature
Apart from the Avalanche Feature that gets activated quite often, there's the Earthquake Feature that keeps the game lucrative for the lucky players that happen to get it. Whenever there's an Earthquake in the game, all of the low-paying symbols will be permanently removed from the screen. Instead, they will be replaced y symbols that pay much more cash, allowing you to make a big combination on an otherwise non-lucrative round. For example, let's say that you have some of those €5 paying symbols alongside some of the €1 ones. Those €1 symbols can get replaced by €5 symbols instead, creating combinations that weren't originally on the board. This feature was very popular in the original Gonzo's Quest game, and having the option to activate it in a Megaways slot just makes it even better. The rewards can escalate quicker than you imagine, so keep spinning those reels and don't give up!
Unbreakable Wilds
This feature is fantastic. It makes the Wild symbols unbreakable, which means that they will stay there even after you manage to chain a winning combination with them. There's one catch, though – only two of the symbols can be unbreakable during any given round, which means that you'll be crossing your fingers for the right ones to stay up. Not all wilds are unbreakable, so keep that in mind. Those that do, however, will help you create some absolutely lucrative winning combinations that could make your winnings skyrocket. The Unbreakable Wild features were also not in the original one of the Gonzo's Quest slot, and it's one that fits the Megaways version quite perfectly. In terms of features that make the game much better than it is, we think that this one is, by a landslide, a game-changer.
Free Spin Feature
As it is to be expected from any Megaways slot, you'll have access to a plethora of fantastic free spin features that could allow you to gain a lot of money without using your own cash. The free spins that you can win on this game are equivalent to the amount of money that you've used to claim them, which means that activating free spins during a round in which your stake was worth €1, will allow you to claim free spins worth €1 each. You need to be lucky to claim them when wagering higher sums of cash, in case you usually change the amount of money that you place on your stale. You can trigger the free spins whenever you land the Golden Free Fall symbols. You need to land three of them in order to activate the free spin rounds. The smallest sum of free spins that you can get each round is 9, but you'll get an extra 3 with each additional golden symbol in sight. There's an extra feature about the free spins that often go under the rug, but it's what makes them so lucrative in the first place. During the free spin rounds, the avalanche multipliers grow much bigger. Normally, you'll get x1 to x2, x3, and x5 during a regular round, but those numbers turn into x3, x6, x9, and x15 when using a free spin.
Royal Wheel
The free spins at the Gonzo's Quest Megaways game can also be traded for a chance to spin the Royal Wheel instead of suing them directly on the game. You will be prompted with the option to do this as soon as you get free spins and before the round starts. Beware, though. Even though the Royal Wheel can get you an even bigger number of free spins than the ones you started the round with, you can also lose a lot of them. You need to make a decision on whether you like to take the risk or not. To help you out, we can tell you that the Royal Wheel has a 40% chance of providing you with extra free spins, but a 60% chance of you ending up with less free spins than the ones you started with. We only recommend you using the Royal Wheel if you've been on a roll and you haven't lost too much cash at the game. If you want to make some of your money back, we suggest you keep the free spins and spin them – take advantage of the multiplier and don't test your luck at the wheel.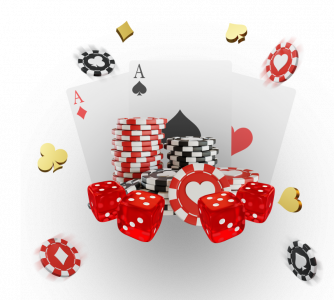 Exclusive Casino Bonus Offers & Expert Tips
Stay ahead of the game! Sign up now to get the inside scoop on the latest bonus offers.
Where to Play Gonzo's Quest Megaways?
This fantastic game can be played in many of the world's best casinos. However, you do need to make sure that they have NetEnt games available if you wish to find it there.
Thankfully, we have a list of the best NetEnt casinos, as well as the best Red Tiger Gaming casinos, so you can make an informed decision as to where you can find this game and where you can play it using free bonus money.
If you're looking for an online casino that has a bunch of bonuses and world-class games, you'll want to take a look at the fantastic Wildz Casino. They often have the newest games of the industry available for you to play them, plus the finest of bonuses to play them for free.
As one of the leading names of the casino industry, Wildz is home to some of the best NetEnt games on the planet. Visit the casino and play Gonzo's Quest Megaways to get your hands on the biggest sum of free bonus cash available!
Play Gonzo's Quest Megaways with bitcoins at the world-class BitStarz casino, which is also home to the latest NetEnt games as well as to some of the best Red Tiger Gaming titles in the world. We know that some of our readers love to wager with bitcoins, so we couldn't help but let you all know about this amazing website.
If you're already sure of what you want to do, then there's no more time to waste, Head straight to the BitStarz casino and get your journey started. El Dorado is waiting for you to find it alongside Gonzo!
Our Verdict – Is Gonzo's Quest Megaways Good?
It doesn't matter whether you're a fan of claiming free money bonuses in-game or you love to watch avalanching reels go by; the Gonzo's Quest Megaways slot is one that changes the tune of traditional Megaways games by combining one of the world's most popular online slots with the concept of avalanching reels and 117,000 paylines. With the incorporation of Megaways into Gonzo's Quest, we can now keep enjoying the game while also breathing some fresh air thanks to the changes that we all love. There's nothing more rewarding about the Gonzo's Quest Megaways than watching a lucky spin turn into a reward worth thousands of times your stake. You cannot expect the game to provide you with a constant flurry of rewards, but lucky players will be duly rewarded with some of the best jackpot prizes that a non-jackpot game can offer. If you love the volatility of Megaways titles and you like to see your fortune change in a heartbeat, you'll want to give this game a go!
Last updated
May 24, 2022