We are fans of online blackjack and there's no point in denying it. This fantastic casino game could allow you to make a fortune for yourself if you happen to play your cards smartly, and we're here to tell you just how you can do that. We know that it can be frustrating not having any local casinos around and feel powerless as to where you can play blackjack. However, many people still don't know that some of the best online casinos in the world offer you, as an online player, the chance to enjoy blackjack from the comfort of your home.
Don't worry, we're not talking about digital blackjack. We're talking about playing blackjack against real dealers from the comfort of your home! The magic of the internet and how much technology has evolved now allow people to enjoy playing against real dealers as if they were being broadcasted through streaming services, and you'll be able to place your bets in real-time. Sounds awesome, doesn't it? It is! Here, you'll find some tips to win in blackjack from the comfort of that chair that you're sitting on right now, as well as the best online casinos at which you can play live blackjack on the internet.
The Best Blackjack Strategy – Does it Exist?
Technically speaking, there is no strategy that guarantees that you'll beat the house. In the times of gambling of old, when fewer decks were used, it was far easier for the player to count cards and create a strategy that would almost guarantee a win in every round that they counter correctly.
However, things have changed a lot, and now decks are often mixed and many are used in each round. There isn't a single winning strategy for Blackjack, but the one that we'll tell you all about is probably one of the most used blackjack strategies in the world. Just follow these tips and you will be well on your way to make quite a decent sum of cash while playing the beautiful card game that we've all grown to love.
You can still count cards in some casinos as well as online casinos, and even though it's not illegal, casinos don't like it when you do it. That's how Ben Affleck got banned from playing blackjack.
Keep in mind that these strategies are better used in classic blackjack where the dealer stands at 17. If the dealer stands at 16 in your favorite blackjack tables, you might want to check out a different strategy guide. This one won't work for you.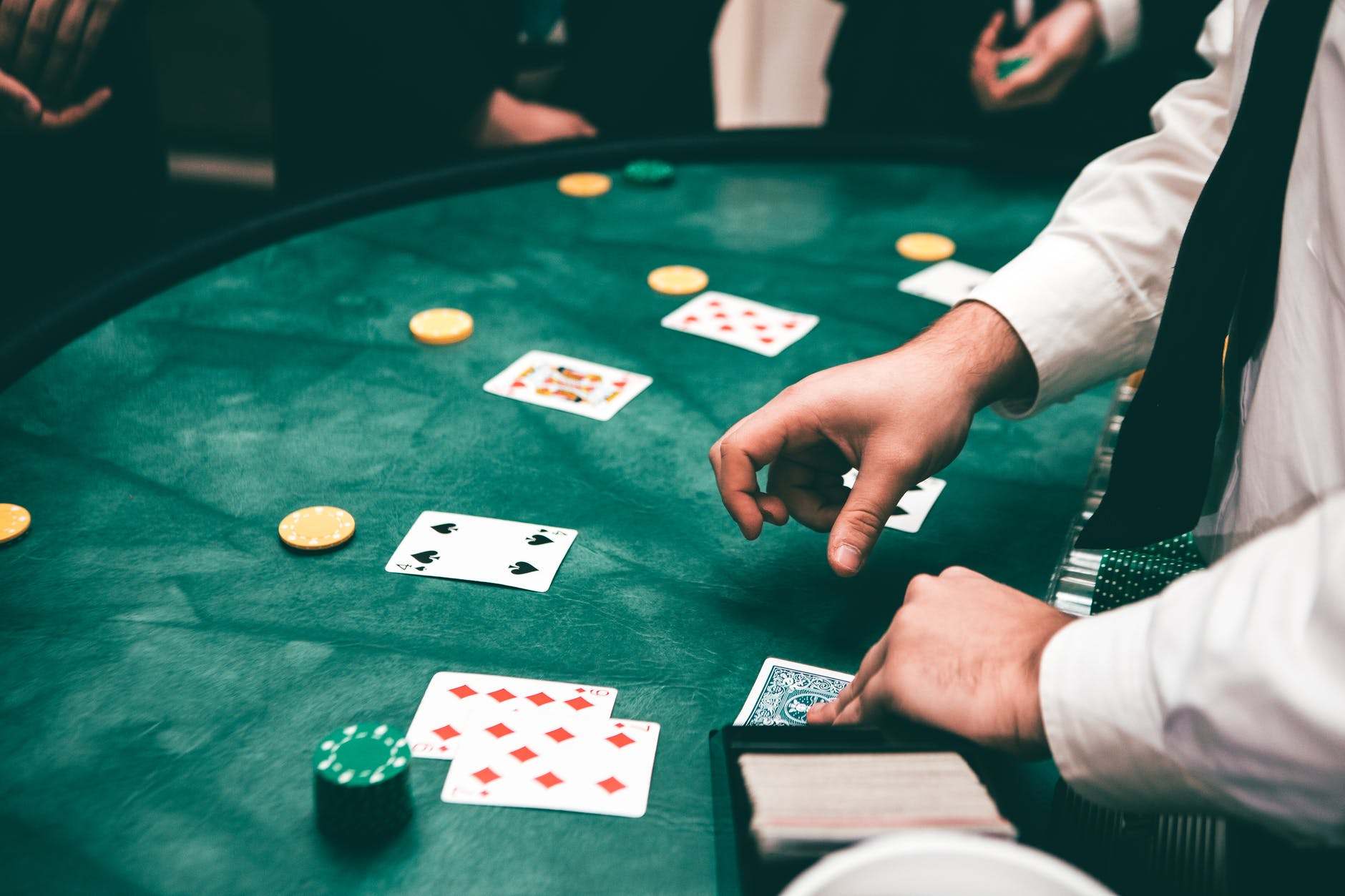 When to Hit in Blackjack?
The first thing that you should know about hitting in Blackjack is that, in most cases, new players hit when they really shouldn't hit. This includes rounds where they win. Remember that blackjack is a game of probability, and chances are that many of the times in which you have asked the dealer for one more card were actually terrible times for you to do it.
That's not to say you should know, though. When you're inexperienced, you often make the move that "feels" right, but you don't know why. There are a few tips that can help you out with this, also known as specific situations in which betting is actually a good idea. Do keep in mind that none of these situations guarantee a good result for you – even if you follow our instructions.
This is just to help you get a general idea of what can happen and to turn the probabilities in your favor. Remember that the house always has the edge – you're only meant to follow our steps to reduce it. If you have a hard 11 or anything else, then the best thing you can do is ask for one more card. If you happen to get anything equal to a hard 11 or lower, then do it again.
By no means should you stand with a hard 11. However, a hard 12 change the picture. You may only hit with a hard 12 if you see the dealer with a 7 and an ace OR with a 2 and a 3. Soft 17s and soft 18s are also hands in which you'll want to ask for an extra card to see how it goes. However, you may only hit with a soft 18 if the dealer has anything above 19 in their hand.
When to Stand in Blackjack?
Standing is much more of a complicated subject than hitting for a new player. In fact, new players are always tempted to hit until they lose. The first thing a blackjack player must learn to do is control the urge to ask for more cards and know when it's a good time to just call it a stand and wait for the best to happen.
Remember that, in many cases, waiting for the dealer to get something lower than what you have or hoping for the dealer to go over 21 is going to be the only way in which you can beat the house. That doesn't mean, however, that you're only meant to stand in hands of high value.
You need to evaluate your situation (as well as the situation of other players around you, if there are any) to make the best call. If you have a hard 12, then that's when you'll find it most difficult to stand, but it is the right call provided that the dealer has anything from 4 to 6 in his hand. If they don't, then you'll need to hit and risk passing over 21.
That might be only option for you to win, shamefully. You should stand at a hard 13 too, provided that the dealer has anything from 2 to 6. If you have a Hard 17 or anything higher, ALWAYS stand (when it's a hard number, of course, there are exceptions for soft numbers higher than 17). If the dealer has 8 or less, always stand with a soft 18. You should always stand with a soft 19, too, regardless of what the dealer has in his hand.
When to Double in Blackjack?
Doubling is quite a risky move, as you're basically putting your faith in the next card for you to win the hand. Doubling means that you'll get one extra card and that's it – you won't be able to hit any more after the next card is dealt. You'll also have to double your bet, and you'll get the chance to win double the amount of money that you put.
Doubling can be just as tricky (and even more so) than splitting, so don't get too carried away even if you're an experienced blackjack player. It's of utmost importance that you understand when to split and when to double so you give the dealer as little margin for error as possible with each of their next draws. A risky and bold move than can ay out great dividends indeed.
This is quite an odd tip and not one that many people know, but you should always double with a hard 9 if the dealer has anything equal or below 6. It's very likely that the dealer will exceed 21 in a couple of hands in such a scenario. A hard 10 is also a good number to double if the dealer has anything below 10 themselves. Hard 11s should always be doubled with anything that the dealer has except an ace. Softs from 13 to 18 can be doubled as long as the dealer doesn't have anything above 6.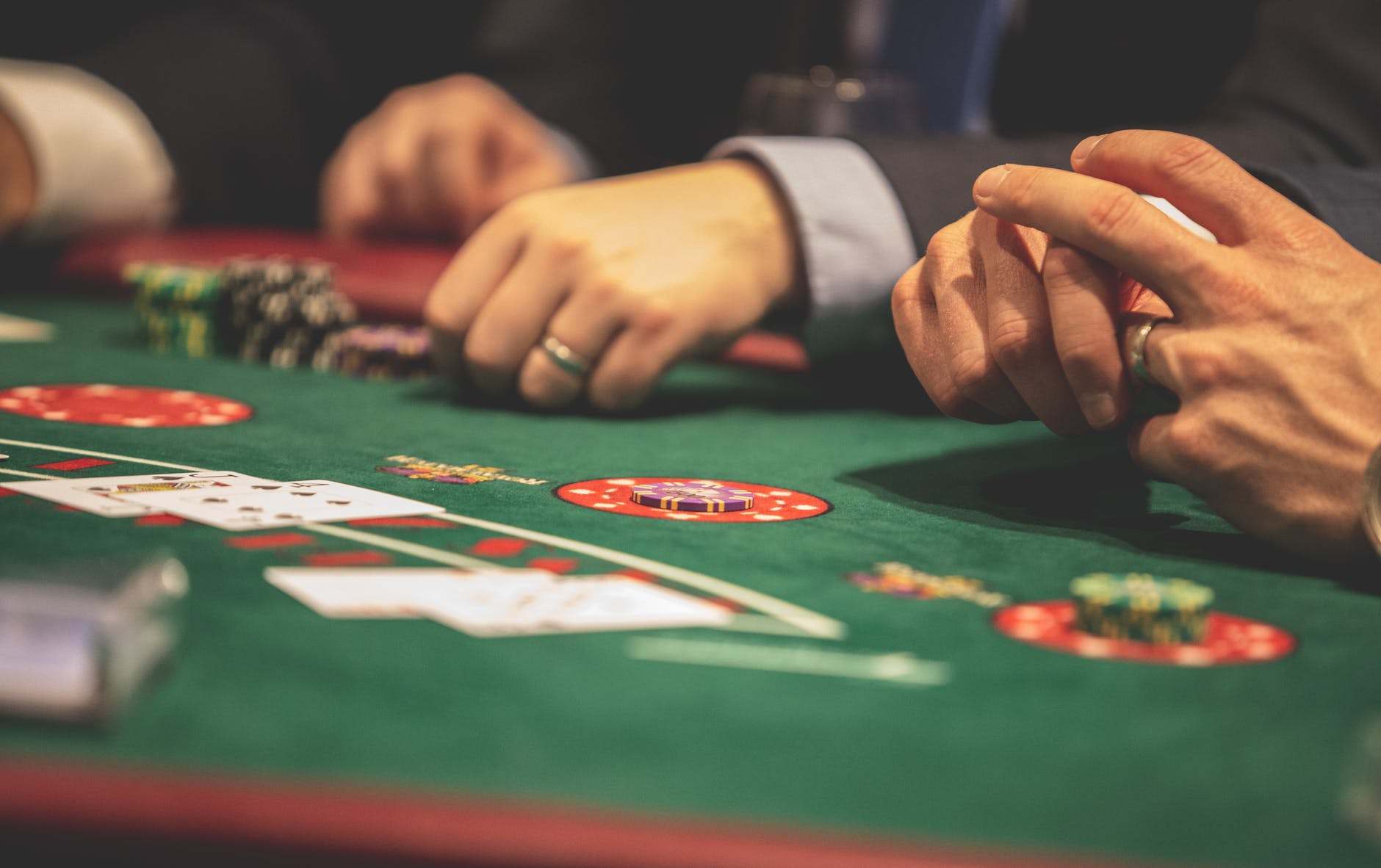 Best Time to Split in Blackjack
We know that splitting can be extremely tempting, and even more so if you're just starting to play. However, if you check out streams or videos of pros playing blackjack, you'll notice that they only split their cards in very specific situations that, in most cases, end up being quite similar to one another.
Splitting is, in any case, one of the best ways for you to get more cash in a hand of blackjack if you know when to do it. It basically allows you to turn your two cards into individual hands, with each hand getting a card each, but with you doubling the amount of the bet as well. It's very risky and you might end up in a worse position when you do it, so be careful.
If you happen to get two aces in your hand, don't even have a single second of a doubt – split. Aces must always be split regardless of what the dealer has. Remember that symbols are always likely to come out, and you can end up with a couple of 21s with some luck or, at least, a couple of high numbers. Getting two 8s is also a good time to split, or 7s if the dealer has anything from 2 to 7 themselves.
If you get two 9s, you should split them as long as the dealer doesn't have a 7 or anything above 10. Getting a 2s or 3s might also be a good time for you to split, depending on what the dealer has. Anything from 4 to 7 might work.
Cutting Your Loses is Just as Important as Winning
Before we begin with this next point, it's important for you to know that this cannot be done in all blackjack tables in the world. In fact, casinos that allow surrendering are in the minority, as you end up paying less money in the long run. Surrendering is also a tough decision to make, and there are only two clear scenarios in which it can be a good idea.
The hard 16 must be surrender unless the dealer has anything worth 9 or above. Of course, you shouldn't surrender a hard 16 if you get it with double 8s. In that case, you should split. The only other hand in which you might want to surrender is with a hard 15, but only if the dealer has a 10.
Play Blackjack at These Online Casinos and Win Fantastic Rewards Today
Playing blackjack might as well be one of the most entertaining things that you can do from the comfort of your own home, and doing it against real dealers is as close as you're going to get to a brick and mortar casino until all of these quarantine madness wears down. However, that doesn't mean that you should just jump straight into any online casino without first thinking about what's best for you, or which sites are more trustworthy than others.
We have compiled a list of four online casinos that offer some of the world's best live dealer games (most of which are provided by Evo Gaming) so you can get an idea of where to begin. Do bear in mind, however, that The Casino Wizard also hosts a bigger list of online casinos where you'll be able to play the finest online slots, live dealer games, and even classic digital blackjack games if you wish to play them, as well.
One Casino
Keen to claim amazing bonuses and enjoy fantastic blackjack games? We believe that one of the best places in which you can do just that is in the virtual halls of the fantastic One Casino. This website has been growing a lot in recent years in terms of how many players there are on the site, and if you're keen to try out some of the best blackjack games on the internet, we're pleased to say that One has them. Registering on this site grants you a €10 bonus of free cash, which you'll be able to spend in some of the coolest games that the casino has in store. That's just the first of many amazing One Casino bonuses, though.
Betsson Casino
There's really nothing wrong we can say about Betsson, as this site has proven it can be one of the best online casinos in the world and has the games and bonuses to match just that. If you're after the best promotions to play live dealer blackjack, we're sure that what you'll find in Betsson is likely going to suit your needs quite well. The site itself is one of the biggest in online gambling, and with ads in some of the world's biggest sports league, they're also the biggest name in Swedish online gambling history. The Betsson bonuses are extraordinary – check them out!
Casino Winner
The Casino Winner offers a tad of this and a tad of that, but a whole lot of blackjack for the true table game aficionado. The gorgeous website of this online casino does wonders to complement its fantastic selection of table games and other sorts of titles that are sure to keep even the most veteran of players hooked for a very long time. The site also offers fantastic bonuses thanks to the Casino Winner bonuses that they've released in recent years, with many more popping up as time goes by. This amazing casino presents to you a grand total of 30 blackjack tables, appealing to the needs of all types of gamblers.
Play Blackjack at Casino Winner
What Are You Waiting For? Get!
Live dealer casinos don't seem like they will close any time soon. In fact, they're currently being played more than ever, with hundreds of new players joining the ranks of online casinos to enjoy some of the best online casino bonuses on the internet and play without having to leave the comfort of their homes.
We have given you the tools to succeed, but now it's up to you to decide how want to utilize them. Be smart with your bets, stick to the rulebook, and you will be able to walk away with quite a decent sum of money before you turn off your computer at the end of the day. Oh, and one more thing! Many of the online casinos that we've just talked about allow you to play these fantastic games from most mobile devices.
You just need to be sure that you have a stable internet connection or a really good mobile network connection so that you don't experience any stutters while playing these amazing games. Boredom comes to an end the minute you decide to visit one of these amazing online casinos and enjoy live dealer blackjack!
Last updated
March 20, 2023