Do Online Casinos Rig Their Games?
Licensed online casinos are not rigged, but the house does have an edge on all casino games. That's just how a regular casino works, though, so that shouldn't surprise you if you've gambled on a land-based casino before. In principle, online casinos and land-based casinos work very much alike.
Although blacklisted online casinos rigged their games to ensure bigger profits, legit online casinos are not rigged. In fact, since you're not exposing yourself to the dangers of the street, legit online casinos are actually safer than most land-based gambling sites. If you want to play in legit casinos, check out our list of recommended & licensed gambling sites:
Is Online Gambling Rigged?
No, legit online casinos aren't rigged. This is easy to tell if you know how an online casino -or a standard casino- works. Games have an RTP, which is the estimated return percentage that players can expect to keep after playing the game for a long period of time. This is determined by the game's mechanics, which are run by an RNG (random number generator) that determines the unpredictability of each result.
Signs an Online Casino is Rigged
Online casinos are generally safe places to visit, but learning how to choose a legit online casino in which to spend your money is a key aspect of staying safe while gambling online.
We can't stress this enough: even though legit online casinos aren't rigged, unlicensed gambling sites can be rigged and offer games far below the expected return threshold that defines the iGaming industry. Here are some clear indicators that an online casino may be rigged:
It lacks a gambling license. Never play in unlicensed casinos! There are far too many licensed sites floating around for you to settle for playing in an unlicensed casino.
It's provided by shady software developers. Casinos that lack games made by companies like NetEnt, Microgaming, Play'N Go, and Pragmatic Play, opting to host games by unknown studios instead, are better of being left untouched.
The site offers unfair casino bonuses. An online gambling site is rigged, or may be thought of as being rigged, if its bonuses are nothing but ways to lure new players in, without giving them the chance to turn the bonus cash into withdrawable money.
Are online slots rigged?
Online slots developed by top-quality operators are not rigged, even though they tend to offer an average RTP of 96%. The house has an edge on every slot game and will ultimately keep their money, but players also have a chance to win – and they can win big if they're lucky enough.
So, are online slots legit? The short answer is yes, but it's important to know how online slots work if you don't want to feel like online gambling is rigged. These are some key facts about online slots that'll help you determine if the slot that you want to play is rigged or not:
The RTP is lower than the standard. The only acceptable instance in which the average RTP of a slot should be well below 96% is in case the game has a progressive jackpot, as is the case with Mega Moolah.
The game is developed by an untrustworthy company. It's far more likely for unreliable companies to develop slots with low RTP rates, or even fake ones. Avoid playing such slots.
In-game features are extremely unfavorable. Some slots have unfavorable in-game bonuses that make it almost impossible for you to win cash while playing them.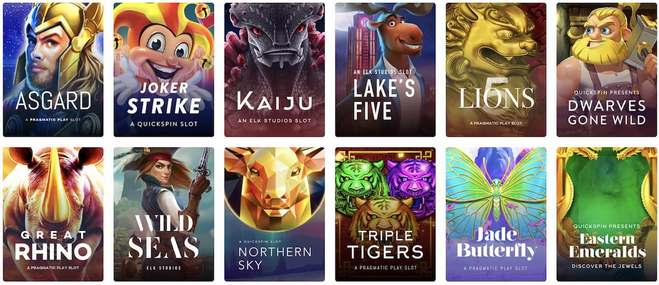 Signs Online Blackjack is Rigged
Blackjack games, regardless of whether they are hosted in a live casino environment or offered as a virtual casino game, tend to be some of the most popular games that you can play in an online casino. The popular game of 21 has one of the biggest RTP rates in the iGaming industry, which means that it's one of the games in which gamblers more often walk away with winnings.
Regardless, online blackjack is rigged if it has one or more of the following characteristics:
The game is offered at a rogue casino. Rogue casinos without a license should be avoided at all costs.
The software developers aren't trustworthy. Reliable developers like Microgaming, Switch Studios, and Play'N Go ensure a trustworthy blackjack experience in virtual form, with a valid RNG that ensures high RTP rates.
Expert blackjack players recommend against playing it. If seasoned players recommend avoiding certain versions of blackjack, you'll be better off paying attention. People that have spent thousands of dollars playing will help you identify illegitimate casino games.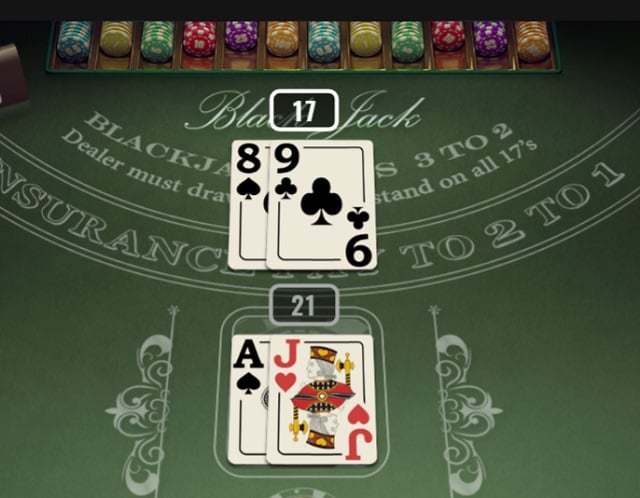 Signs Online Roulette is Rigged
If you're wondering whether online roulette is rigged, then you should know that the same principles apply to virtual roulette as they do to other virtual casino games like blackjack and poker. However, given the nature of this game, it's far more likely for players to wonder whether a live roulette table is rigged.
So, is online roulette rigged? Not if the game is legit, but here are some signs that a live roulette game may be rigged;
The live tables are not hosted by a reputable company. It's better to play roulette in live casinos hosted by companies like Evolution or Pragmatic Play, as they have a proven track record of offering legit casino games.
There is a limited player count. The lack of players may be a clear indicator that the table is worth staying away from, provided that the table does not belong to a legit casino operator.
Tables are hosted by the casino itself. Most legitimate online casinos with branded live casino games have a legit company that host the games for them. Companies like Pragmatic Play, Evolution, and Playtech offer these services.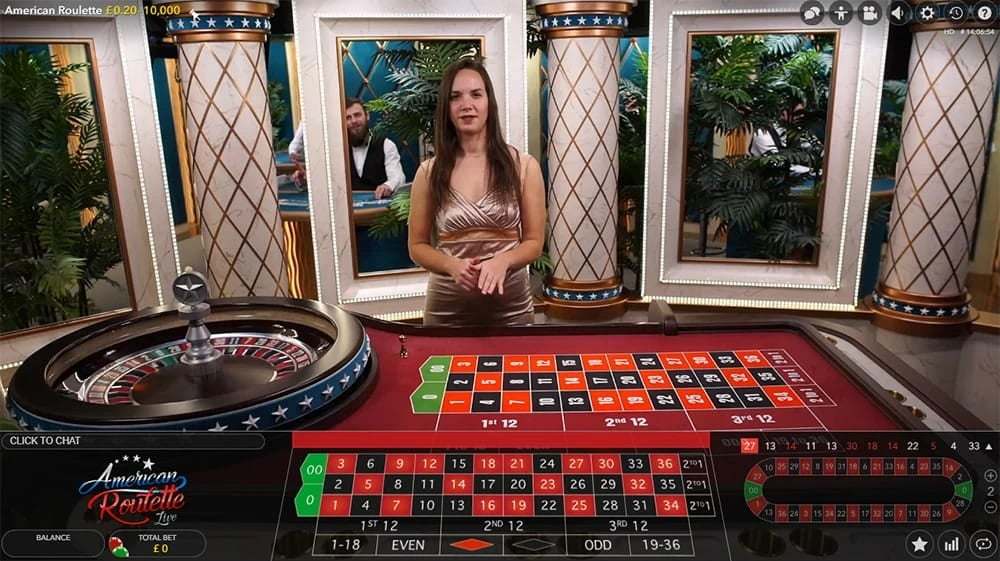 Signs Sports Betting is Rigged
It's much more difficult to rig sportsbook events because the odds are established before players gamble their money, which means that wagering is only done after the player agrees with the terms of a sportsbook. If we take the meaning of "rigged" to the strictest of senses, then we could assume that sites that offer the following odds are not legit at all:
Unfair odds for the majority of events. Sportsbooks with unfavorable odds are better off not being visited. Compare the odds of a sportsbook with popular betting sites to determine its legitimacy.
The sportsbook software is not legit. Just as it occurs with casino games, casinos have their sportsbook provided by companies that handle their sports betting platforms.
Payouts are delayed and inconsistent.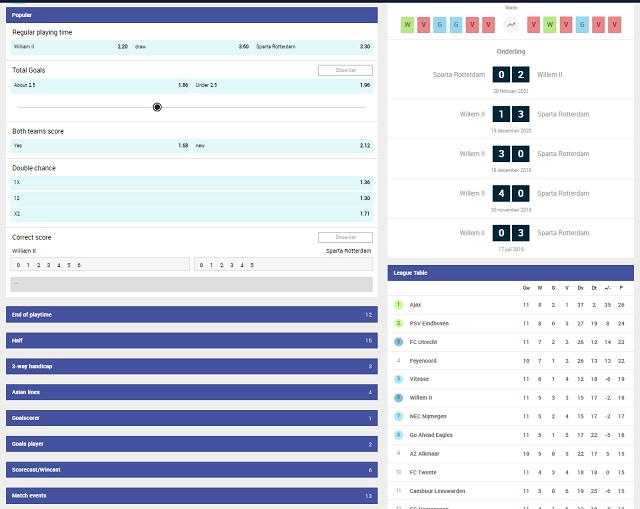 How are Online Casinos Audited?
Licensed online casinos go through regular checks that help auditors ensure that the services being offered are legit. This does not only limit itself to clearing out whether online casinos rigged their games, but it also includes checking whether the casinos are able to pay funds and cover player winnings, as well as deposits, in case the casino needs to be closed.
These are some of the steps followed by auditors as they aim to check the current state of gambling websites:
Checking of Payout Percentages – Casino auditors have to ensure that the amount of money that the operator says it's paying out is actually legit. Online casinos tend to pay 94-97% of the money spent by their users, and licensing authorities must ensure that this remains true.
Verification & Certification of Operator Income – Likewise, auditors usually check whether the casino has funds to pay their players and whether said funds come from legit sources. Naturally, online casino operators keep player deposits away from their main funds, so they can ensure that players get their money in case the casino goes bust.
RNG Tests – Games are tested to ensure that their RNG (the Random Number Generators that ensure the unpredictability of results) works as intended. RNG ultimately defines game RTP and it plays a key role in the legitimacy of casino games.
Deposit Checks – Auditors ensure that the money being deposited by players remains safe in the hands of the casino. Sites that operate legitimately always end up paying the money players are owed.
Real-Life Examples of Rigging
Online casino rigged games are not the only types of issues that you'll have to concern yourself with as a gambling fan. Land-based online casinos have also been at fault for acting wrongly in the past. Let's take a look at some of the most renowned real-life examples of rigging that worldwide casinos have incurred on:
Old Macau Scandals – Macau wasn't always the legit gambling paradise that it is today. Back in the 70s and 80s, scandals were fairly common – especially against people who dared win money at a Macau casino. People were bullied out of cashing out wins and taking gamblers to the backroom was a much more common practice than you think!
Cold Decking – Cold Decking refers to a method used by some real-life casinos where blackjack cards are arranged in a certain order that makes it almost impossible for the player to win. Examples of cold decking were published by an ex-Las Vegas gambling commissioner that spoke about how some casinos used the method to scam players out of their money back in the 1980s.
Pre-Modern Scandals – Gambling has been around for ages. In the early 1900s and before, regulations were mostly non-existent, which left it in the hands of the gambling house to ensure fair play, and, of course, that wasn't always the case. A good portion of the gambling institutions of old very likely rigged their games through shady practices employed by the dealers.
How is Fair Play Ensured Online
The popularity of online casinos is built upon the pillars of mutual trust. Players know that online casinos can be trusted, but such trust does not come for free. Online gambling sites have to ensure that their players know that they are often checked and audited by third-party entities.
As such, there are multiple ways in which online casinos manage to ensure the safety of their players. The three most important ones are as follows:
Online Casino Licenses – Online casino operators need to have a license in order to operate legally. The most reputable iGaming licenses are the ones handed out by the UKGC in the United Kingdom, the MGA in Malta, and the gambling authorities of Curacao. Not all casino licenses should be trusted, though: some jurisdictions are known to provide licenses too easily, which makes them a target for online casino operators that actively avoid strict checks.
HTML5 Markup & Data Encryption – It's important that online casinos are hosted under HTML5 markup and that the site is protected with SSL encryption. If the site has a lock beside its URL, then the site is secured and you should be able to conduct transactions in a safe manner.
Accreditation – Some casinos hold other certificates, such as the aforementioned eCOGRA certificate, that ensure fair play. Always check the certifications of an online casino, and whether it is approved by a reputable organization, to ensure that the site is indeed safe to visit.
Play with Legit Casino Bonuses and Avoid Being Scammed!
Much like it's important to find legitimate online casinos, it is equally important to finding online casino bonuses that can be turned into real money, offered by casinos that will not refuse to pay out your winnings.
We've claimed bonuses aplenty through the years. From free spins to bonuses that let you wager your money for free in sportsbooks that aren't rigged, the world of online gambling is packed with all sorts of amazing rewards that you'll love to claim. Here, we share with you some of our favorite ever casino bonuses:
Last updated
August 17, 2023