NFL Players Net Worth in 2023
The amount of cash generated in the NFL is insane. The United States might be the top market for the National Football League, but other countries also have gathered large followings of people who are interested in the sport that is becoming a huge money-maker for every franchise owner.
Who are the top 10 most successful NFL players of all time? This list will serve to let you know all about the highest-paid players in the NFL and the richest ones in the league's history!
Jerry Richardson: $2.5 Billion
Roger Staubach: $600 Million
Tom Brady: $512 Million
Peyton Manning: $250 Million
John Madden (deceased): $200 Million
Steve Young: $200 Million
Russel Wilson: $165 Million
Drew Brees: $160 Million
Eli Manning: $160 Million
John Elway: $150 Million
1. Jerry Richardson Net Worth: $2.5 Billion
It's a bit anticlimactic to see a man who wasn't as much of a legend of the sport at the top of the list (he's a very important player, but not a legend of the level of the Manning brother, for example). Still, Jerry Richardson won a championship title with the Colts back in the 50s, when the franchise was located in Baltimore.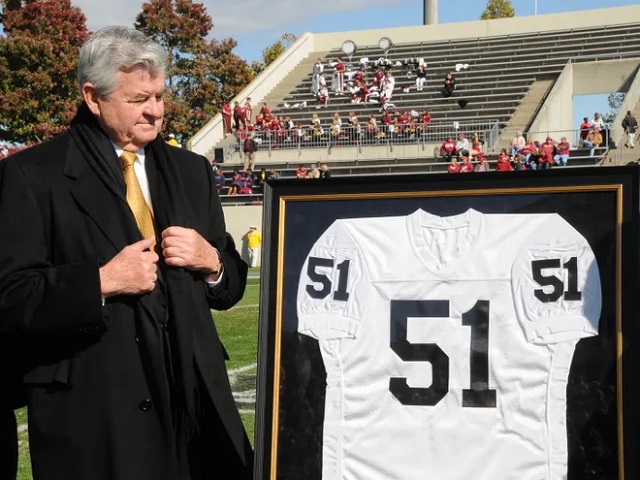 In any case, Richardson was the owner of the Carolina Panthers as well as the owner of many Hardee's pizza franchises. He has sold over $2 billion in personal assets, making him the richest-ever NFL player by far!
Where to Bet on the NFL
Place bets and test your NFL in these safe and reliable casinos - packed with world-class bonuses to give you a head start!
2. Roger Staubach Net Worth: $600 Million
Staubach wasn't too rich during his playing days. As any other quality NFL quarterback, he did have a good wage to work with but he still managed to make a large portion of his fortune after he called it quits on his football playing days. As a commentator, he also made a significant sum of money, but it still wasn't his main source of income.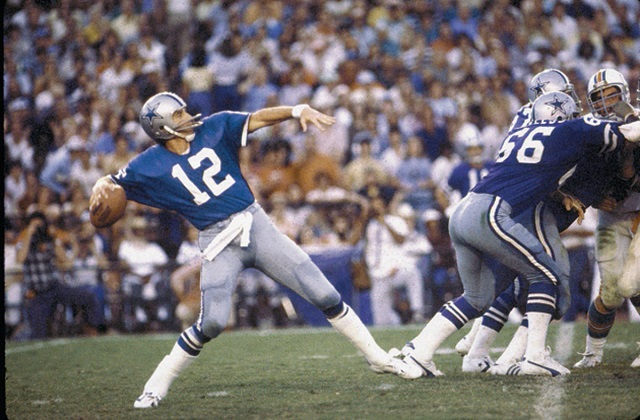 Some people just have the vision to earn cash, and Staubach definitely has it. He sold his real estate business for around $618 million back in 2008!
3. Tom Brady Net Worth: $512 Million
You'll hardly come across a more recognizable name than Tom Brady if you're ever reading about legends of the NFL. Brady is the player that has won the most NFL titles in history, as he amasses 7 Superbowl wins in total – in all of which he was a fundamental part of his team.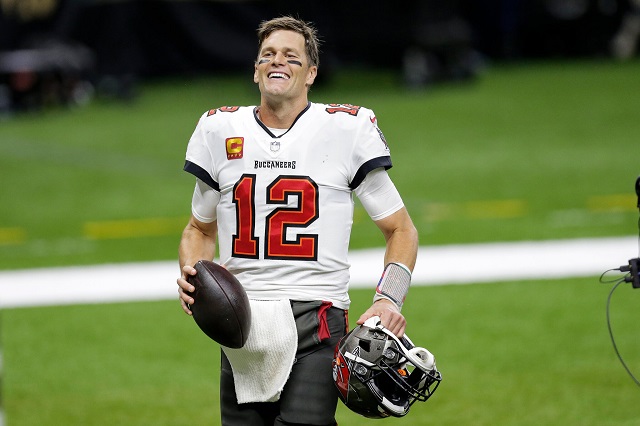 He played 19 seasons with the Patriots, but moved to the Buccaneers to become one of the highest-paid players of all time. He had a contract similar to Brees' with a total of $25 million per year, but Brady earned much more through incentive than his fellow quarterback. He is now retired.
4. Peyton Manning Net Worth: $250 Million
Peyton Manning is not only one of the best quarterbacks in recent times, but he's also a money-making machine. He has earned a large portion of his fortune via endorsements from some of the world's largest companies – including ESPN and Reebok. Peyton, the richest of the Manning brothers, entered the world of finances by purchasing a few Papa John's franchises and he now owns a total of 21 as of the moment of writing this list.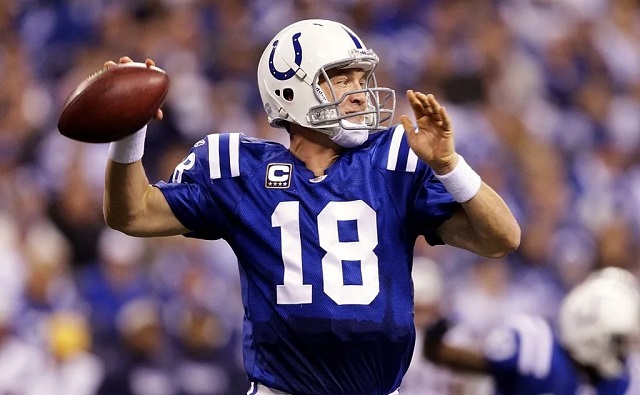 He managed to win two Superbowl titles in his career, but it is still expected for him to return to football – this time as a commentator on a major sports network in the US.
5. John Madden (D) Net Worth: $200 Million
Sure, you might be associating the word "Madden" with the popular NFL game created by EA Sports, but little did John Madden know (or perhaps he did foresee) how big the game would become when he partnered with EA Sports back in the late 80s to name the game after him.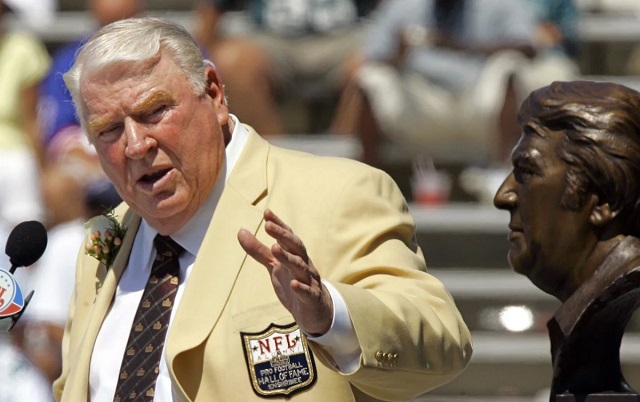 As things stood, Madden had a fortune of $200 million in 2021, the year in which he died, not only because of his financial investments but also because of his name in the popular NFL videogame.
6. Steve Young Net Worth: $200 Million
Steve Young is a 3-time Superbowl winner that, unsurprisingly, was also a quarterback. If you don't know much about the NFL, you'll notice how quarterbacks earn, on average, more than the rest of the players as they are the pillar that holds a quality team together. However, Young didn't make most of his money while he was active in the NFL.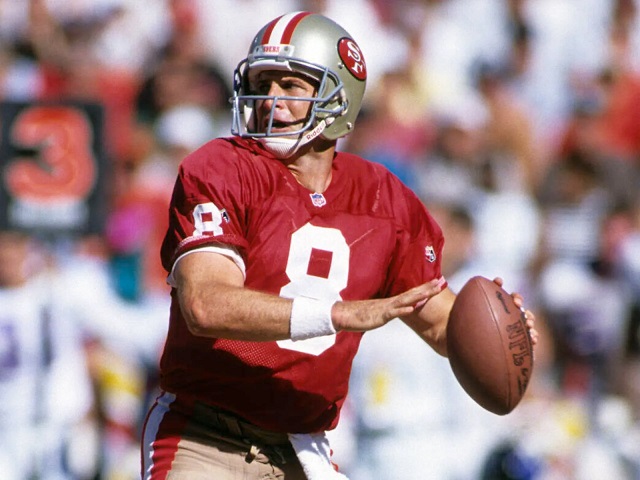 He is one of the co-founders of a multibillion-dollar company in which he still acts as its managing director. A legend of the game and a financial mastermind.
7. Russel Wilson Net Worth: $165 Million
Russel Wilson will always remind us of that legendary Seattle run that ended with them winning their only Superbowl all the way back in 2014. That alone is a huge enough reason for Wilson to be one of the richest-ever NFL players! Seattle winning a Superbowl was something that none of us expected, but it was amazing for the sport – especially if you watched as a neutral.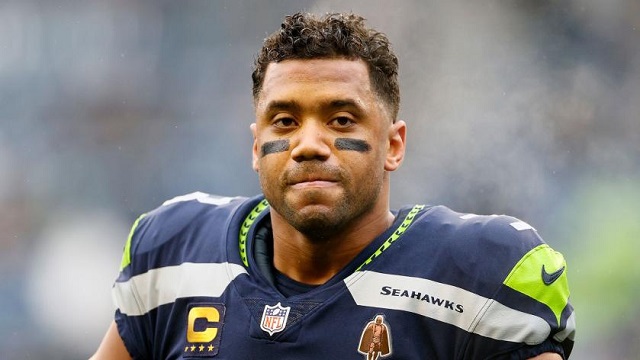 As of October 2014, he played for the Seahawks and earned $35 million a season, which made him one of the most successful and highest-paid players in the league. He moved to the Broncos in 2022.
8. Drew Brees Net Worth: $160 Million
Brees is a now-retired professional footballer who spent most of his career playing for the Saints. In fact, his latest contract stated that he'd earn $25 million per year for two extra years, which saw him playing with the Saints for over 15 years throughout his entire playing career.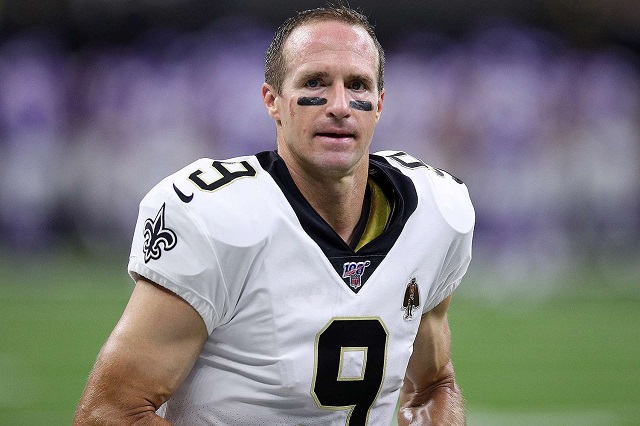 Brees is a legend of the game and one of the best quarterbacks that have played in the NFL in the last 50 years, but the man is also quite an entrepreneur. He owns restaurants and businesses that have made his fortune from much more than it would have if it only consisted of his earnings in the NFL alone.
9. Eli Manning Net Worth: $160 Million
Another double Superbowl winner makes the list, and arguably one of the most recognizable names in the sport's recent history (probably just behind his brother).
Eli Manning spent his career playing for the New York Giants, where he became the highest-paid player of all time as well as one of the highest-paid in terms of sponsorships. In fact, Eli Manning earned a large portion of his fortune in sponsorships alone – and that's on top of his insane $253.4 million that he earned during his playing career!
10. John Elway Net Worth: $150 Million
Any Broncos fan that is reading this list was probably expecting to see this name floating around here – and there's a good reason for it. John Elway is a legend of the game and one of the most influential players in the franchise's history – if not the most legendary out of them all.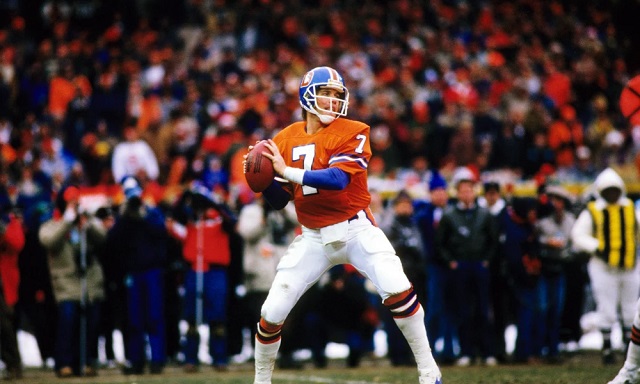 He spent all of his NFL career playing in Denver, where he managed to lead his team to two Superbowl victories, and even went on to become the Vice President of Football Operations after retiring. He earns $3.75 million a year, but he amassed a much bigger wealth during his playing career.
Bet on the NFL at these Amazing Casinos
Watching NFL games is one of America's top hobbies, but the sport has been growing massively all over the world and many teams have created a large following that spans across continents. As such, fans from all over the world have been looking for the best online casino in which they can bet for any NFL team, which is why we've compiled a list of sportsbook casinos that allow you to do just that.
Some of these sites even give out free bonus cash that you'll be able to spend to bet in these games for free – all you must do is choose a casino that you like and get down to business!
Last updated
February 15, 2023
Frequently asked questions
The richest NFL player in history is Jerry Richardson, who is worth over $2 billion. That is mostly due to his investments and buisness savinnes, though, since he made most of his fortune outside of the football field.
NFL players earn an average $2,700,000 in a single year. Players on rookie contracts earn a minimum of $705,000 per year.
Players get paid on a weekly basis. If they reach the playoffs, their salary will continue to get paid as long as they're still playing, but wages are only paid as long as the players are active – not during the postseason.
As per league regulations, players are not legally allowed to earn less than $705,000 per year.
NFL players are rewareded with a retirement pay of around $43,000 per year. However, most active players contribute to their 401k plans, which increases post-retirement earnings.