Soccer Betting Tips to Formulate Your Winning Strategy
Regardless of whether you call it football or soccer, the beautiful game is one of the best sports in which you can place bets. The thrill of watching a game is incomparable to most other sports for fans of the game. Be that as it may, though, being knowledgeable about soccer betting tips is far different than actually enjoying the activity.
Sports are unpredictable, which makes for inconsistent bets and the eventual crazy odd payouts due to insane turns of events (much like when Leicester won the Premier League). Bet for fun and remember to manage your bankroll properly - and only play in reliable sites with sportsbooks such as the ones mentioned below.
As much as we love soccer, it can prove to be quite difficult to know which strategies work and where to place bets that will yield the best results in the long run. We've compiled a list of 10 soccer betting tips that can be the difference that you need in order to not lose more money and maximize the profits that you'll make while betting on any given game.
1. Avoid No-Goal Bets
Most sportsbooks don't just allow you to bet on the winner or loser of a game. In most cases, you'll also find that there are other types of bets that you can make, which can offer very good odds of paying out. One of the most common types of lesser-placed bet is the no-goal bets.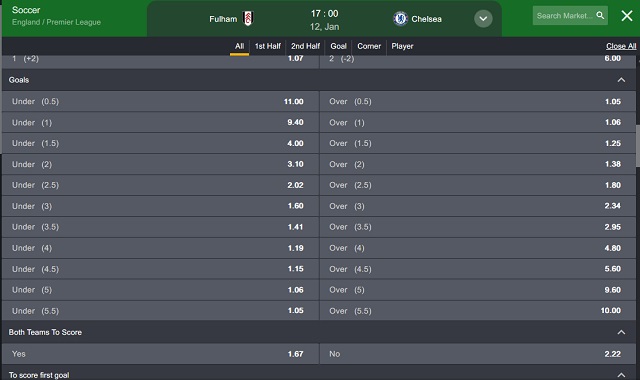 Betting on a game to finish nil-nil after the final whistle has blown is an option that many sportsbooks will let you choose and trust us – they love it when you actually bet on it. Take a quick look at last weekend's results and notice how many of the matches finished with a scoreline devoid of goals. Not many of them, right? The odds of a game finishing with no goals are as low as it comes! That's why many people prefer placing bets on outcomes such as 2.5+/- goals, as no-goal games are becoming far more uncommon by the day.
2. Consider Home Advantage
There's a reason why so many teams perform better at home than they do when they're away – fans. The difference that makes fans and the feeling of being "at home" is astonishing. Many teams end their winning streaks when playing away from home, which is why home advantage needs to play a huge part when you're going to choose what bets to make.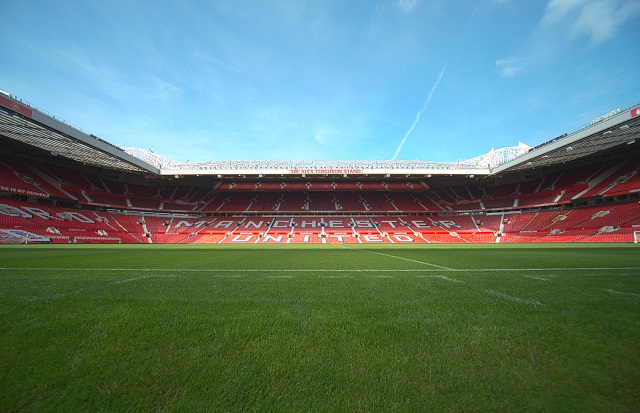 Not considering home advantage is one of the worst mistakes that rookie bettors can make. Many people write off home advantage as a coincidence, but veteran sports bettors will tell you just how important it is for a team to play at home or away from it.
Some factors to consider when betting for the home side are:
Moneyline bets for home teams often pay lower than they would for the same team if they were playing away;
Referees may be influenced by home fans when making key decisions during matches, which is another reason why home teams could have an edge over their rivals;
Home advantage can be statistically proven - it's not a made-up fact by the sports betting industry!
3. Check Out Starting Lineups
In the same vein of checking out home and away advantages, taking a quick peek of the starting lineups of teams can be a defining factor on whether a team wins or loses. Let's say, for example, that a team like 2013 Real Madrid was going for a more relaxed approach and benches Cristiano Ronaldo for the game.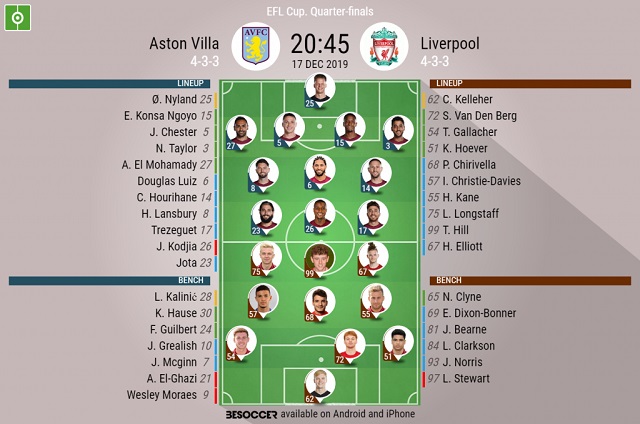 In such a case, it's likely that the odds of Real Madrid winning will drop, and you'll have to factor that risk at the moment of making a decision. Much like checking out the starting lineup, it's also important that you keep track of which players are injured or unavailable for the game in the days building up to the match. If a team is on a winning streak but their main players have all gotten injured and won't be able to start, it might be a good time to bet on the underdog.
Bear in mind that some teams rest their players for certain competitions. You may be confident about Chelsea beating Charlton in the League Cup, but if they play the youngsters, they may lose;
Players could get injured days before a match occurs, affecting the lineup and the overall odds of a team to win;
Starting lineups may help you decide when to bet on underdogs. They're not only useful for avoiding losing money betting on winners that aren't taking matches seriously, but they're also great for making a profit if you're smart with your bets.
4. Decide When to Bet on Teams Coming Out of Losing Streaks
Even though betting on teams that are on a losing streak can seem like a dumb mistake to make, there are times upon which betting on these "losing" teams could yield you massive profits. In order to take full advantage of this tip, you do need to have quite an extensive knowledge of the game or, at least, know how to analyze streaks in sports.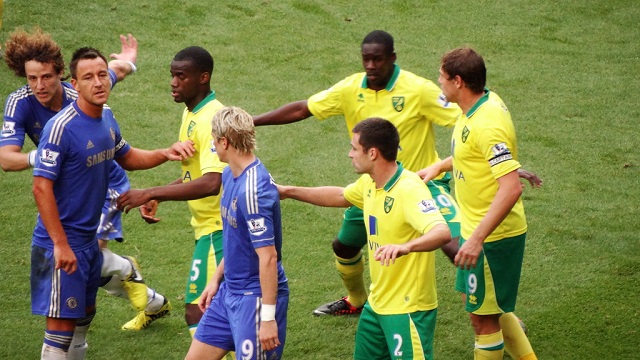 Beginners tend to look at streaks in a very generic manner. However, there's actually a lot going on behind a team winning or losing games. The number of players that they have available, squad depth, injuries, bookings, suspensions, upcoming matches, and many other factors come into the equation when determining why a team is undergoing a losing streak or a winning streak, for that matter.
5. Bet on the Number of Corners – But Do it Smartly
Even though betting on the number of corners per match isn't as much of common practice as betting on winners or losers, it can be a pretty smart bet to place if you know how to analyze the statistics of each team that plays the match. The number of corners in a match isn't just an arbitrary thing, after all.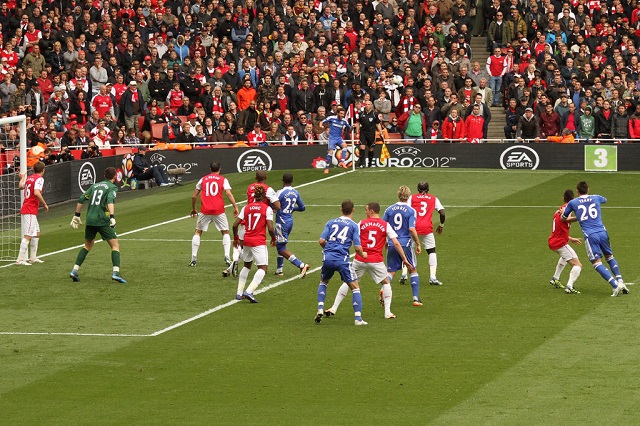 Even though it can vary, it does depend on how the teams set up and how they play the match. If you wish to bet on the total number of corners, then analyze team tactics, whether the teams tend to defend or attack, the weather, the size of the pitch, whether teams clear the ball when they defend, and so on.
The way a team sets itself on the pitch is crucial to determine (or predicting) an estimated number of corners that could occur during the game.
You can take full advantage of corner bets if you're smart with analytics. If Manchester City plays a small team from the bottom of the league you might want to analyze whether they're bus-parkers or if they attack and how City approaches the game.
You'll find corner bets under the over/under category
6. Betting on Bookings Near the End of the Season
There's a type of bet that some bookies offer that can yield a good profit depending on the time of the season at which you place it. These types of bets are what's called "booking bets", and they're not specifically referring to the bookies themselves – they're all about whether players get booked or not during the game.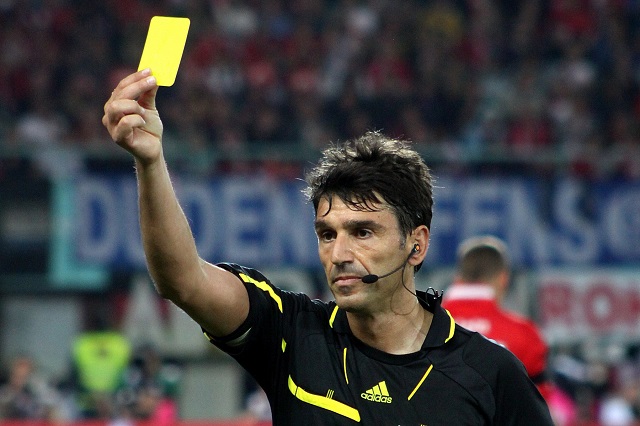 In most cases, booking bets include the number of yellow and red cards that a team could be shown during a match. It might seem like a safe bet to place a booking bet for a lot of bookings to happen during a match between rivals (as stats show, these games often yield a lot of yellow and red cards for both teams).
However, you might want to rethink your approach when the season seems to be coming to a close. When teams are fighting for relegation, it's far more likely that they're players will get booked!
7. Check Out Big Line Movements and React if Something Changes
In sports betting, big line movements are the results of an external change that can prove to be crucial to the outcome of a game. A big line movement happens when the odds of the outcome of a game change rather drastically, which means that either team could receive a boost or decrease in the profits that winning yields.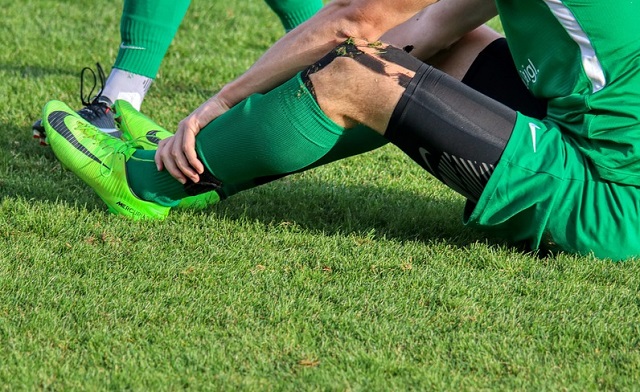 If you're going to become an active member of the soccer betting community, you're going to need to pay a lot of attention to big line movements and see how they work or why they happen. Let's imagine a scenario where you've placed a bet on Real Madrid to win, at odds 1.25. However, a big line movement occurred, and now Real Madrid is paying odds of 1.40 instead of 1.25.
You'll need to analyze why that happened if you want to have a strong grasp of bets and wagers. It's likely that a player was either injured or that someone important might be unavailable for the game. Regardless, big line movements are a strong indicator that the favorites are changing! Some factors that could influence big line movements are:
Injuries to key members of a team;
Dressing room crisis and other aspects that disrupt team spirit;
The moment in which a referee is announced. Two teams that face each other may not be too prone to yellow cards, but what if the match is refereed by Mateu Lahoz?
8. Bets Under 1.25 Are Better Off Avoided
We know that placing large bets on teams that are clear favorites can be a pretty tempting thing to do – especially for a beginner. However, it can prove to be one of the most dangerous practices to try out if you're a fan of online betting. Let's say that Bayern Munich is at home playing the team that sits bottom of the league.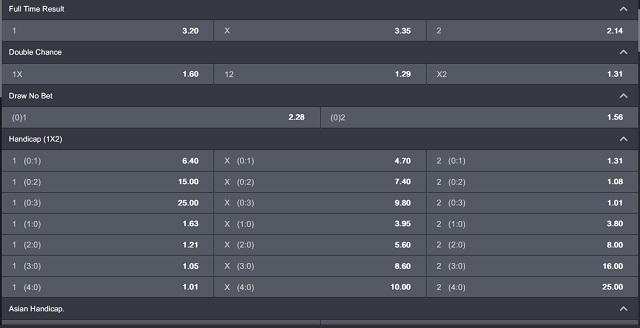 In that case, the odds of Bayern winning are likely going to be around 1.10 to 1.15. That means that winning a €1,000 bet would give you your money back plus €100 to €150. The risk is too big, though, as a surprise win from the underdog would cause you a catastrophic loss of €1,000. You might be better off avoiding odds that pay 1.25 or less. The risk is just too big and the reward, although it can be good, it's often not worth the amount of money that you can lose.
9. Bets on 2.5 Goals – A 50/50 Chance
If you'd rather go with bets that pay better odds, you might want to bet on the total number of goals per game. Why this is such a popular type of bet? It's simple – the odds of winning are 50/50. You either manage to get the bet right or you miss out pretty closely on it.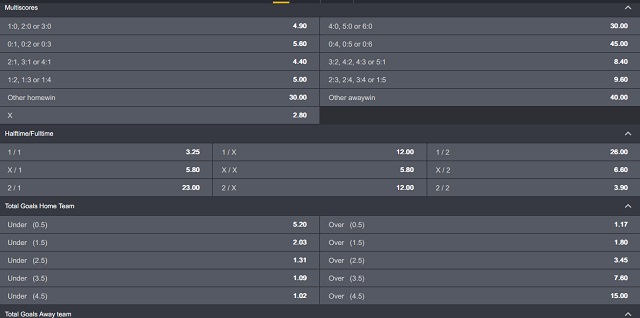 This is the equivalent of betting on black or red when playing roulette in a casino, except you have better odds of predicting an outcome here based on past results and current team performance. For example, if you're going to bet on Atletico Madrid vs. FC Barcelona, you might be better off placing bets of less than 2.5 goals per game – especially if Atletico doesn't need to win. You know they will park the bus, which means that they're far less likely to be a lot of goals during the match.
That also means, however, that games in which goals are less likely tend to offer better odds for +2.5 goal bets than they do at -2.5. You need to decide when it's a good time to place bets on these outcomes and when you might be better off avoiding it. If the teams have been inconsistent throughout the season, you might not want to place bets on goals scored to prevent a debacle.
10. Stick to Simple Bets if You're Unsure What to Do
Many of these types of bets can be pretty overwhelming – especially if you're a beginner and you're just getting used to the many types of bets that can be placed in soccer. If that's the case, you can start your journey by placing moneyline bets on whether a team wins, loses, or draws.

Simple bets aren't only the easiest to place, but they're also the ones that yield the most profit to the average player-base. If you're not an expert on soccer betting, these bets will be your go-to option. Newcomers have managed to make large profits by betting smartly on wins and draws.
Once you feel that you've mastered simple betting systems, you can move on to more complex scenarios like the ones we've mentioned in this list. It's all about what makes you feel comfortable when wagering online.
Understanding Soccer Betting Odds
Soccer bets are quite simple to understand, albeit difficult to get right if you're not knowledgeable enough about the sport. There aren't as many types of bets as in other events, but what determines how odds work, as well as the types of available bets in a match, is the sportsbook itself or the company that provides sports betting software (depending on the website in which you're betting).
Before we explain to you how odds work and the types of soccer bets, it's important to keep in mind two key factors :
Odds are determined by the bookie based on how likely the sportsbook operator believes an outcome to be. For example, if you bet €10 on Real Madrid beating Barcelona and the odds for Madrid are 1.50 while the odds for Barcelona are 2.40, then you'd win €15. If you'd bet on Barcelona to win, you'd earn €24.
Not all bookies offer the same odds. It's important to look through a handful of websites before deciding where to place your sports bets, as some sportsbooks may give odds with variances 0.20 or more for your favored outcome.
With that said, let's take a look at the main types of soccer betting odds to help you get a stronger grasp of how your bets will go:
Straight-up (Three-way moneyline): In soccer, there are three outcomes at which you can bet: Team A to win, Team B to win, or a draw. This is the most common type of soccer bet, but beware: these bets are generally only taking the first 90 minutes into account. If games go to extra time, you'll be paid based on the scoreboard at the end of regulation time;
Double chance: You may bet on two out of three outcomes to occur, but at much-reduced odds. For example, you could bet on Real Madrid beating Barcelona at 1.50, or you may bet on Madrid winning or drawing at 1.10;
Draw no bet: This is a straight-up bet where, should the game finish in a draw, you'll end up getting your money back as if you hadn't placed a bet in the first place. It's a moneyline bet with much lower risk;
Half bets: You may bet on the outcome of a match during the first half, or on the result (total goals scored) during the second;
Over/under: These allow you to bet on certain events occuring over or under a number of times, and getting paid if you get it right. You can bet on Atlético getting over two red cards, or under 6 yellow cards;
Team scores: You can bet on a specific team to score while the other doesn't, bet on both teams to score, or bet on neither team to do so;
Goal scorers: Place bets on specific players to score during a match and get paid if they get their name in the match's scoresheet.
Spread Betting Soccer: Also known as handicap bets, these give an imaginary lead to one of the teams (the underdog) before the match starts. If Wolves play Manchester United and Wolves get a handicap of +1.5, then United would need to win by two goals for you to win the bet.
Total score: Get the end result right to win. These are the most challenging types of bets that you can make in a soccer match.
Soccer Betting Mistakes
Soccer bettors are exposed to making as many mistakes as any other type of online gambler. The prevention of these mistakes will be crucial for you to have a fantastic sports betting experience and, as such, it's important to have a thorough understanding of the most common soccer betting mistakes. We've listed them all right here:
Chasing your losses. People who chase their losses rarely achieve their objective, if ever. Loss-chasing is a frowned-upon practice in the global gambling industry and not only in the world of soccer betting. Never try to place bets in order to recoup your losses or things could go very bad for you - very quickly.
Overdoing it with unrealistic bets. It's not that bad to place crazy bets from time to time, such as a team from the third division of English football beating Liverpool in the FA Cup. However, doing so too often will only lead to the loss of all of your money. There's a reason why bookies offer high odds for unlikely outcomes - they rarely occur!
Playing on illegitimate gambling sites. The easiest way to lose all of your money is by spending it on sites that are unlikely to accept paying your winnings. Avoid playing in illegitimate, unlicensed gambling sites and you'll be on your way to keeping your money safe.
Going with your gut too often and disregarding important aspects. Sometimes, listening to your gut instinct may be the right thing to do. However, disregarding the opinions of experts too often could lead to a significant monetary loss, and it should be avoided.
Not doing proper research on teams, formations, and tactics. Football teams often change their formation, lineups, and tactics depending on how important a match is. So, if you're going to place a bet on a team that would be a favorite on paper, you may want to check how the manager intends to play and whether they consider the match an important one, as well as which players they have at their disposal. A lot of people lost money back when Liverpool lost 5-0 to Aston Villa because of Club World Cup commitments.
The Best Soccer Betting Sites – Where to Place Football Bets
If you're looking for the best websites on which you can place soccer bets, then you've come to the right place. Here, at The Casino Wizard, we've ranked some of the absolute best sportsbooks in the world, which provide players with the chance to place bets on many of the world's finest sports.
Sites such as Betsson are renowned to be fantastic online sports betting establishments, but we've got some that are even better. Check them out and start your journey now!
The Best of Tips for Betting on Soccer: Take Advantage of Bonuses!
Some online casinos are keen on providing users with free bonus cash to enjoy their games, and some provide users with free bets for their sports betting sections. Here, we've compiled a list of our favorite online casino bonuses to help you play world-class games for free. Use the bonus cash generated from these bonuses to bet on your favorite sports!
Your Sports Journey Awaits
Now that you know which are the best online sports betting websites on the planet, it's time for you to get down to business and start placing wagers as we just taught you to do. These tips are going to play a huge role in your upcoming days as an online sports bettor and winner. They are the strategies used by the pros, after all – there's a reason why they're so effective!
Last updated
March 29, 2023