Yggdrasil games may not be packed with variety when it comes to jackpot slots, but the ones that they have offered some incredible payouts that could very well represent life-changing sums of money. This is particularly true for the amazing Joker Millions slot, a game that consistently pays millions of euros in prizes for the lucky jackpot winners.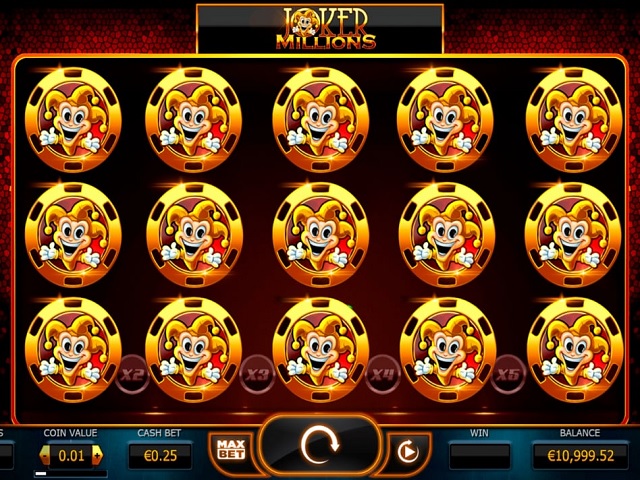 In this article, we're going to be taking a look at the most popular Yggdrasil Gaming slots, as well as the reasons why these games are paying out so much money. You'll notice that Joker Millions is the one slot that pays out the most, and that's not due to change any time soon.
Ranked in no particular order, here are 10 of the biggest jackpot wins that anyone has ever managed on Yggdrasil slots – including multi-million wins that have changed lives!
10. Arthur's Fortune - €57,555 from Free Spins!
Arthur's Fortune is one of those Yggdrasil games where you can win a lot of money with multipliers, and this round of free spins that lasts for almost 5 minutes is a clear representation of this game's reward capacity.
A round that starts with the Scatter Wilds unlocks 14 free spins, from which the player goes on to win a staggering €57,000 thanks to the game's multipliers and with a lot of luck!
9. Joker Millions - €3 Million Win
The first of many Joker Millions wins on this list, this one shows just how a little luck can go a long way. A simple spin where the player collects multiple wilds on it allows them to unlock a Jackpot spin, where they get even luckier to fill the entire board with Joker symbols and unlock the multi-million jackpot!
8. Joker Millions – $3,588,185 Win
This win follows the same concept as win number 9, as do most of the wins that you'll see at the Joker Millions slot. A 9x Mystery Win allows the player to enter the Jackpot wheel and claim the best rewards that the game has to offer – a current jackpot worth more than 3-and-a-half million dollars!
7. Empire Fortune - €2.25 Million Win
Empire Fortune may not be the first jackpot game that you think of when we tell you about a multi-million jackpot win, but it's not the only time that you'll come across this name on this list. In fact, this is the highest-paying Yggdrasil slot, just behind Joker Millions.
Here, you can see how a player gets lucky enough to land the Bonus symbols in one spin to then access the magnificent bonus reward, where he manages to climb all three floors and earn the ultimate jewel prize: a jackpot worth a staggering €2.25 million!
6. Joker Millions – €7.83 Million Record Win!
We always love it when jackpots build up, but we love it, even more, when we get to see how a player wins a massive jackpot. This win, in particular, touted as the record win of any Yggdrasil slot, shows how a player starts a round with a 12x Mystery Prize multiplier and ends up winning the jackpot of €7.83 million, the highest jackpot win paid by a Yggdrasil slot!
5. Joker Millions - €720,000 Win – First-Ever Winner!
We know that this win may not seem like a lot, but it makes its way to our list because it happened back in 2015, when the game was just released and not much cash was collected for the first jackpot win. This was the first time that a player managed to win the Joker Millions jackpot. Oh, how has it grown since then!
4. Joker Millions - €2,881,257 Win
We don't really get a lot of mobile jackpot wins, but this was that one time that a mobile gamer decides to try their luck in the incredible Joker Millions slot. The result was one that they dreamt of, but not one that they expected: a massive win worth almost €3 million!
3. Hades – Big Win Compilation
We've opted to show you something different for the third-placed win on our list. This video shows a few massive wins that players managed to get in the incredible Hades slot, which may not be as lucrative as the other wins on this article, but still very much checking out if you're looking to draw inspiration from a video before trying out your own luck!
2. Empire Fortune - €5,197,198 Win
We warned you: high payouts don't only come in the incredible Joker Millions slot. Empire Fortune also has a lot of money to be won in its main jackpot.
This is the biggest ever Empire Fortune win, which gave a player a massive sum of cash worth more than €5 million in a single spin. If we could all be this lucky and win, the world would be a much better place; don't you think?
1. Joker Millions – €3.3 Million Win
There's a good reason why this win makes it to the top of our list: it was one of the first multi-million jackpot wins earned at the Joker Millions slot, but not only that: the winner also started the jackpot round with a mere x8 multiplier, which is MUCH lower than what you often need to get to have a shot at the winning jackpot.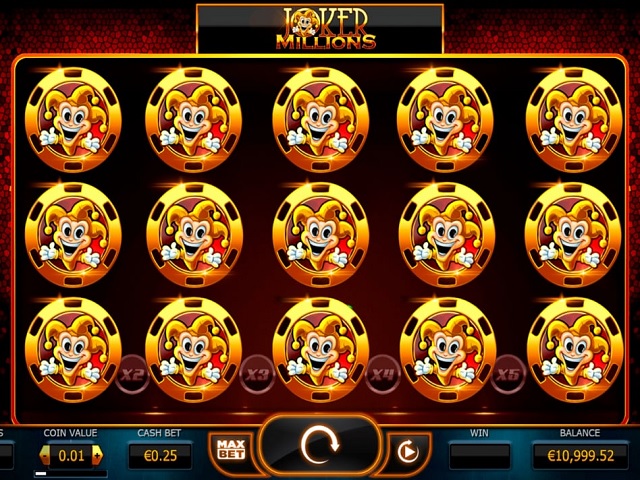 Nevertheless, this lucky gambler earned a staggering €3.3 million with a single spin in what seemed to be just another lucky round.
The Best Yggdrasil Casinos to Visit – Our Top Picks
Let us take a closer look at the best Yggdrasil casinos that you can visit, which host these games, so you can try your own luck and see how it all goes when playing in a competitive gambling environment.
We have selected the best Yggdrasil casinos from our list of top casinos, which means that you're only going to see the crème de la crème here. We don't want you to settle for mediocre casinos when you can have access to the very best, so pick wisely and play now!
Videoslots Casino
Pay a visit to the Videoslots Casino and discover the magic of playing online slots in one of the best slot casinos on the planet. Not only does this site come packed with all the rewards that you need to play slots for free, but the widespread availability of Yggdrasil games puts this game on the map and makes it resonate among online casino fans that love slots.
A great place to play all sorts of slots, the Videoslots Casino is the go-to place if you're keen to enjoy casino games.
mBitCasino
If you'd rather opt to play in an online casino that accepts bitcoin as payment, you can visit the incredible mBitCasino and start playing online slots with bonuses from the moment you register your account.
The welcome bonus of the mBitCasino may not provide you with a staggering number of free spins to spend on Yggdrasil games, but the bonus does give you free cash which can be spent in any casino game of your liking once the wagering requirements are fulfilled.
Make sure you visit mBitCasino and play one of these incredible online slots to claim the best rewards on the planet.
N1 Casino
The N1 Casino may be a place better known for hosting fast-paced tournaments, but the casino is also one of the best that you can visit if you want to play Yggdrasil and NetEnt games. As a complete online casino with thousands of slots and a live dealer section to behold, this incredible website comes with everything you need to have a complete reel-spinning experience.
Check out the N1 bonus and take your gambling to the next level at the incredible N1 website, where rewards are aplenty and prizes are there for the taking!
Why Does the Joker Millions Slot Pay Out So Much?
We don't want you to feel deceived when visiting any Yggdrasil Casino. If you attempt to win the Joker Millions jackpot consistently, chances are that you won't manage it. This fantastic casino game pays out a ton of cash, but the main reason as to why that happens is because there are hundreds upon hundreds of users that consistently lose money on it, which is how it builds up so much cash to be given out.
However, that doesn't mean that this slot is not worth your time. If you want to try out your luck, this fantastic game provides users with the chance to claim a jackpot that rivals even that of Mega Moolah.
The game pays out millions of euros time and time again, and you can make the best of it by visiting any of the best Yggdrasil casinos and trying out your luck on this fantastic game!
Play at the Best Yggdrasil Casinos Now!
You now know what people have been capable of winning in the best Yggdrasil casinos, so now it's time for you to pack up your stuff and get moving to one of the casinos that we've told you about so you can try your luck and see if you can join the winners' club.
Remember that progressive jackpot games tend to have lower RTP rates than standard slots and video slots, but with the added benefit that a jackpot win would provide you with thousands of euros worth of free cash – sometimes even millions!
Try your luck and see how far you can take it by visiting the best Yggdrasil Casinos in the world. Rewards await, so get moving and play!
Last updated
November 12, 2021