Claim Casino Superlines Bonus Codes EVERY Weekend!
We've grown accustomed to being rightfully rewarded by the Casino Superlines. The site's large variety of offers and promotions makes it a casino that you need to try out if you're a fan of weekly rewards.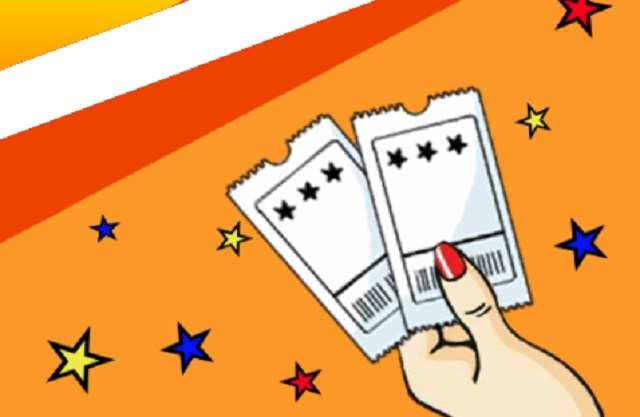 The Casino Superlines Weekend Coupons are something out of the ordinary, though. We'll always love casino offers that adapt to our needs, and there's nothing as rewarding as having a selection of bonuses at our disposal and selecting the rewards we would really like to claim.
Let us explore with you the best of the Casino Superlines active bonus codes for the weekend and see why you'll be looking forward to the weekend by having extra promotions and rewards to claim!
What are Weekend Coupons at Casino Superlines?
The Weekend Coupons of the Casino Superlines are special bonus codes that you can enter, when making a deposit during the weekend, to earn better rewards and extra prizes on top of the cash that your account would have by making a deposit on the casino.
There's a total of four coupons that you can cash-in when playing during the weekend. These are as follows:
Coupon 1 - 50 Free Spins playable over 10 slots - Code> WCS50
Coupon 2 - 50 Table Chips for Roulette and Blackjack - Code> WCC50
Coupon 3 - 100% up to 500€ - Code> WCB100
Coupon 4 - 20% Real Cash up to 100€ - Code> WCR20
How to Claim Weekend Coupons at Casino Superlines?
Claiming the Casino Superlines Bonuses is much easier than you think. However, there are a few simple steps that you'll have to follow, as well as rules that you'd need to be aware of if you intend to make the best of this promotion.
Before we tell you all about the steps on how to claim the Casino Superlines coupons & bonuses, there's one thing that you need to be fully aware of: the coupons can only be claimed during Fridays, Saturdays, and Sundays. Don't try to enter the codes during other days or they simply won't work.
In any case, this is all you need to do to get the coupons credited into your account:
You need to have an active account at the Casino Superlines
Make sure that you have made deposits with the account before
Visit the site during the weekend
Go to the cashier section
Select the coupon that you'd like to claim, based on the ones that we listed above
Make a deposit that suits the minimum amount required for the coupon that you want to claim (€20 for coupons 1, 2, and 3; €50 for coupon 4)
Enter the code when making the deposit (the option will be there)
Get the cash or free spins credited to your account!
It may take a while for the bonus from the coupon to show up. In any case, remember that all types of bonuses that you find on this coupon list are meant to be spent and then for you to fulfill their requirements.
Failure to comply with the requirements will signify the removal of all bonus funds from your account, and we're sure that you don't want that.
Terms and Conditions of Weekend Coupons
Even though this promotion is extremely lucrative and one that you're probably eager to claim right now, there are still some rules that you should be fully aware of before you can claim the bonus coupons. We're going to list the most important rules of the Casino Superlines active bonus codes here, so you can have a better idea of how they work.
Wagering Terms and Requirements
The wagering requirements of the offer don't vary depending on the type of bonus that you're looking to claim. Instead, they vary depending on the rewards that you're receiving from the casino. You will need to make different wagering requirements depending on whether you get free spins or table chips, as well as a different requirement for slots. These are:
Bonus Wagering: 40x bonus + deposit
Wagering Free spins & Table Chips: 45x
Claiming Restrictions
You can only claim one bonus per deposit/day. You will not be able to claim the same bonuses twice during the same weekend or same day, which means that you will have to wait until next weekend if you are to claim the same bonuses again. They can be claimed more than once, but not during the same weekend!
You also need to make more than one deposit if you want to claim more than one bonus. Only one coupon per deposit is permitted.
Deposit Minimums and Limitations
Every coupon requires a different amount of cash to be deposited by you if you want to activate the bonus. The minimum deposit is €20 for coupons 1, 2, and 3, which means that a €20 deposit would be enough for you to claim the entire coupon.
However, the last coupon is different. Since it provides you with real cash when making your deposit, you will need to make a minimum deposit of €50 to claim the cash. Since you're getting real cash, the match percentage is just 20%!
Availability
You can claim any of these coupons at any point during Friday, Saturday, Sunday. The bonus is meant to be claimed during the weekend only, though – if you miss out on the offer and you'd like to claim it on Monday or if you'll have no time and you want to claim it on a Thursday, you won't have the chance to do it. It's better to wait for next weekend and claim your prizes the way they are meant to be claimed!
Get Your Coupons Now and Play at Casino Superlines!
There's nothing as good as getting more bonus money when playing online, and what we've told you about the Casino Superlines Weekend Coupons is one of those offers that really make us as happy as can be. Not only will you be getting rewarded, but you can also choose the reward that you want to claim. Gone are the days of arbitrary rewards; player power is back!
Select the bonus that you like the most and remember to fulfill the wagering requirements of your selected bonus before moving on to claim the next one. You have the time, but will you have the luck? Visit the Casino Superlines, claim your bonus, and find out!
Enjoyed this article? Please help us by sharing: