How to Avoid Online Casino Scams
Whenever you're looking to play in an online casino, the first question that often comes to mind is whether the site that you're looking at is reliable or not. This is the first thing that many people look for in an online casino: reliability – and understandably so. No one wants to be scammed and no one would like to give away their credit card info to shady websites.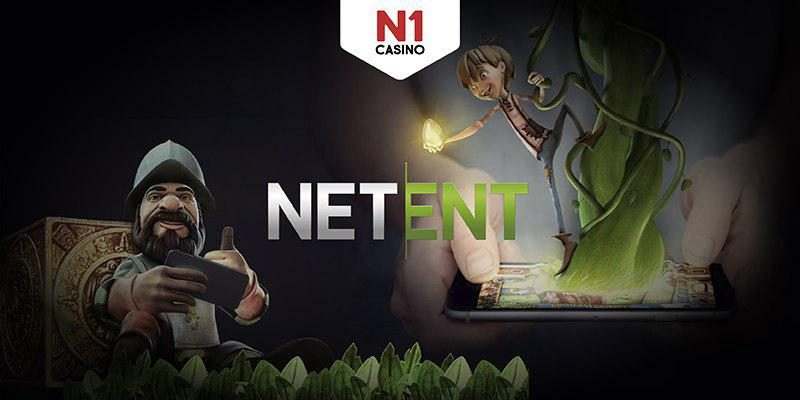 There are some online casinos that could pass as legit but that actually provide players with traps that could make them commit their money and their information to otherwise very unreliable sites. We don't want you to fall victim to such scams, so we've created this guide to help you know if you're being scammed at an online casino. If you're looking for the best online casinos, then you've come to the right place.
Safest Online Casinos to Visit in 2023
You may have come here looking for legit online casinos to visit. As such, before we tell you all about casino scams and how to detect them, we'll give you a list that includes some of the best online casinos ever visited by The Casino Wizard. Click on their respective buttons and start your journey and forget about casino frauds:
Most Common Online Casino Scams
The online gambling industry is vast and, as such, you'll encounter many types of casino scams spread across the iGaming world. The most common practices partaken both by legit online casinos and unreliable, unlicensed websites are as follows:
Game Rigging: Changing game odds to make it more difficult for players to win is the most common way to scam players out of their money.
Unregistered Wins: In-game issues seem to be more common in scammy online casinos. That's not a coincidence whatsoever!
Payment Issue Scams: These scams are varied, but they commonly refer to setting a withdrawal request as "approved" but never paying out the money and then claiming there was a payment issue that will be "looked into".
Missing Funds: Having funds disappear from your account or not credited after a win is a common way to scam players out of their money. It may be blamed on a technical issue and players may require legal assistance to get their money back.
Money Withholding: Refers to casino operators that take much longer than expected to process a withdrawal request, hoping that the player eventually gets tired of waiting and continues playing with the money.
Free Bonus Scam: Offering free bonuses to draw in new players and never giving away any prizes is a common scam among online casino operators.
Overpromising: Bonuses and promotions that promise thousands of dollars are generally not to be trusted, as they're often hidden behind unfair and unachievable terms and conditions!
Unreliable General Terms and Conditions: Unclear terms, withdrawal restrictions, high wagering requirements, and strict gameplay restrictions are some of the most common T&C used by illegitimate online casinos to scam players out of their money.
How to Identify a Legit Casino
The first thing you need to know, if you really don't want to get scammed when playing online, is learning how to identify a legit online casino and tell them apart from the sites that are clearly scams. It might seem obvious at times and, to be fair, some sites really make it easy for you to know that they must be avoided at all costs.
However, there are some online casinos that could pass as legit if you only look at them at first glance. We don't want you to struggle to find the right online casino and we don't want you to come across a site that doesn't offer enough for it to be categorized as a legit online site. These are the most important features to look for in an online casino:
Licenses
The licenses of an online casino will tell you whether or not the site is legit. If the online casino that you've chosen to visit is legit, then it should have a license given to them by one of the main gambling authorities on the planet. Furthermore, online casinos with licenses are so heavily regulated that they simply cannot be scams.
You must look for the license number within the appropriate authority's website, though, to make sure that the online casino isn't making up a number to trick you into making a deposit.
Reputation
Reputation goes hand-in-hand with the opinions of other players, but a site with a good reputation is clearly not a scam and it's the easiest way to tell that you're playing on a legit site. For example, let's say that you're just starting in the world of iGaming and you don't know where to start. However, you saw an ad for the Betsson Casino on TV, and you decided to give it a go. That's generally good, as advertised casinos tend to have an extensive reach and thus are deemed safe. You may also find reputable casinos by doing as follows:
Doing some basic research to check the casino's playerbase. Most sites that have dozens -or thousands- of players tend to be renowned across the iGaming world;
Check who the operator is. Some sites may not be as well known as others, but having a respectable operator goes a long way into helping you trust the casino;
See the list of game providers. It's far more likely that your experience will be a great one if the software providers of a casino are well-known.
Player Opinions
Last, but not least, always check the opinions that other players have about the casino that you want to visit. If other players have already tried the site and it seems like a good place to bet your money at, then there's no better reason for you to go and visit it and spend your cash there. To do so, we recommend the following:
Check online casino forums to see what other players are saying about a casino before you visit it. This is the best way to get informed on how it works;
Visit Trustpilot and see the site's score. Online casinos tend to have relatively low scores, in general, because players that lose money often blame casinos. However, it could still be a good indicator on how casinos operate;
Check the reviews that we've written at The Casino Wizard. Our team has been involved with hundreds of online casinos and knows how to tell good sites from illegitimate ones.
How to Know if You're Being Scammed
Now that you know the basics of online casinos and you know how to tell what to look for, it's now time for you to know the features that you must peel your eyes out for. There are some clear red flags that serve as warnings to players so they know not to make any deposits on any site of their choice. We have made a list of 5 online casino features that will help you determine whether the site is a scam or not.
If you use all of these tips and put them together when looking for information about the online casino that you're looking to play at, you'll know from the start whether you should spend your cash at the casino or not.
The presence of irregular promotions. One of the most clear-cut ways to know if an online casino is scamming you is by checking out the promotions that it offers. If you see a site that promises to give you thousands of euros worth of cash, then you might want to take a closer look at its terms and conditions or even do some research about the casino's background.
The site has been blacklisted by casino reviewers or country authorities. Even though some online casinos can be blacklisted for rather insignificant reasons, sites that have been blacklisted in many countries are not the ones that you should look to spend your time or money on. Take a look at various blacklists and see which sites are reliable. You may also take a look at The Casino Wizard's complete list of blacklisted casinos to help you decide which sites to stay away from.
It lacks a gambling license. If you're looking for the biggest red flag to tell you whether you stay away from a casino, then you'll want to take a look at the licenses that the casino has. Online casinos with no licenses, or with licenses given by lesser-known or non-reputable entities, are the types of casinos that you're going to want to avoid from the start.
Promotions are subjected to wagering requirements that are meant not to be fulfilled. If you ever see an online casino that offers good bonuses but the bonuses come attached to some absurd wagering requirements, then the best thing you can do is stay away from the site. These sites use bonuses to attract players but care little for the quality of their experience - they're only after your money.
Games are provided by unknown developers and/or offer terrible RTP rates. Casinos with few and unreliable developers are generally not licensed or are simply unsafe. If you see an online casino that doesn't have games from quality developers like NetEnt, Playtech, or Microgaming, chances are that the site is one of those to be avoided.
How to Avoid Being Scammed
Now that you know what you're going to need in order to identify a scammy online casino, it's time for us to tell you steps you need to follow in order to avoid being scammed altogether – even if you're playing in a not-so-reputable online casino. Follow these steps and you'll make sure to avoid getting exposed to scammers, even when you're surrounded by them.
Some of these tips might seem intuitive, but you'd be surprised to see the number of people that fall victim to scams because they don't follow them!
Check out the site's reputation before you play - but beware of exceptions. The Caxino Casino is a great example of a casino that isn't as well-known as others but it's still worth paying a visit to, because it's operate by by Rootz LTD (the same people who own Wildz), so it's safe to say that the site is much better than its low reputation suggests.
Don't spend too much money if you're unsure of how safe an online casino is. You can never be too sure if an online casino is going to end up keeping their word and giving you the cash that you rightfully deserve. So, if you want to avoid bonus scams or inconveniences, you might opt to make smaller deposits at first so you can test the waters.
Don't make direct payments with credit cards or debit cards. You might be better off avoiding giving too much of your personal information at first – especially your credit card details. Only make deposits using credit card payments in online casinos that you know are reliable. You could pay using an external payment processor like Trustly or an e-wallet if you're not comfortable sharing your card info with a specific casino.
Avoid playing in casinos that offer games with low RTP rates. Unreliable online casinos are not always scam sites. In fact, some online casinos that pass as legit (and sites that, by all senses of the word, ARE legit), still don't offer games that provide the player with a good chance of making a profit. Always check the RTP of the games that you're going to play and make sure that it matches with the RTP that you're expecting. Some casinos offer games like Starburst of Book of Dead at below 94% RTP!
Always read the bonus terms and conditions before claiming an offer. Remember that the bonus rules of an offer are what makes or breaks a bonus, and you might be better off staying away from offers that will not allow you to claim any reward after fulfilling its requirements. Make sure that the promotion that you want to claim is convertible into real money and that it isn't borderline impossible to do so.
Check [and double-check] the bonus terms of high-roller bonuses. Make sure that the money being promised is money that you can eventually claim. Some sites might offer you rewards in excess of €5,000, but ask yourself this question: are you really being gifted money if you'll never be able to withdraw it? Read the bonus terms and make sure not to get carried away by a highly lucrative reward until you make sure that the money is claimable.
Avoid playing in casinos that aren't well-known. They aren't always unsafe, but you can never be too sure. Check out and visit online casinos with a high reputation and you'll be good to go. Save yourself the time and trouble of looking for the best online casinos and visit them now by checking out our complete list of the best casinos in the world.
Trustworthy Gambling Licenses
Online gambling has grown exponentially since its birth in the 1990s. Many countries have opted to directly regulate online gambling by creating authorities that are exclusively dedicated to such task, while other countries have opted to delegate the task to their land-based gambling regulators.
The right way to regulate an online casino is by offering it a license, which is given to the site's operator, guaranteeing the legitimacy of its services. Some gambling authorities across the world are too lenient with the way they give out licenses and, as such, you'll often see shady casinos operating under a license from these countries. Panama and Costa Rica, for example, are two license-givers that we'd rarely advise you to trust.
It's important to play on websites licensed by legit institutions. The world's most reputable online casino licenses are provided by the following authorities:
Malware Online Casino Scams
Beware of malware when looking to find a new casino or claim a lucrative bonus. Malware scams are generally not done by casinos themselves, but rather by scammers than pose as if they were a part of any given online casino staff. They will make you click on a bonus or link, which would lead you to a page that will automatically install malware or ransomware on your computer.
You will need to be fully aware of where you click and always make sure that you follow casino links from reputable pages such as The Casino Wizard. Social media links are a huge red flag in this regard, as most ransomware scammers tend to bring their operation to social media, making it easier to reach a broad audience of players,
Understanding How Rigged Casino Games Work
At first glance, and for the inexperienced eye, detecting rigged casino games is very difficult. This is because, in essence, they look the same as any other game. At times, online casinos with low reputations may even "rig" popular games to make them fit their agendas.
There are two main ways in which casinos may offer rigged games. Unfortunately, one of them is completely legal and it's technically not considered rigging, so you'll need to keep your eyes peeled when looking for legal casino scams online.
Outright scam games and illegitimate software developers: This is the most common type of scamming that goes on in online casinos. Games are offered by shady developers that rig the RTP to be highly favorable for the casino, or shady casinos develop their own rigged casino games and pass them as if they were legit. These casino frauds are highly inconvenient, but they're quite easy to detect. You can simply avoid playing casino games from unknown studios and stay clear of games that don't let you check the RTP within each game's settings.
Legal RTP rigging: This is the most dangerous type of rigging that goes on with online casino scams. Casinos deliberately ask software developers to provide them with low RTP versions of their games - and this is because the software developers themselves offer them to the casinos. This practice is common and does not technically count as rigging. For example, NetEnt's Starburst is offered in RTP versions that vary from 92% to 99%, albeit the most common one is the classic 96.09% version. Always check the info tab within each casino game and look through to see which RTP version you're playing. Stay clear of casinos that offer all of their popular games at below-average RTP rates.
Only Play in the Best Online Casinos
We know that some online casinos seem to promise a lot of good stuff, but we don't want you to fall victim to the fake ones that do it. There are many online casinos in the world of iGaming, with many of them providing players with some of the best rewards on the planet.
We have curated this list of the best of the best -the cream of the crop- to help you choose the right casino to kickstart your journey with a bang:
| | | |
| --- | --- | --- |
| 1 | | Claim bonus |
| 2 | | Claim bonus |
| 3 | | Claim bonus |
| 4 | | Claim bonus |
| 5 | | Claim bonus |
Play in Safe Online Casinos and Avoid Online Casino Scams
You should now be more than ready to gamble online and detect casino scams with all of the information provided in this piece. You'll know which sites to avoid -even if they're licensed- and where to play if you're new to the industry. Some of the tips that we've given you, including the must-know "legal RTP rigging" secret, will be extremely useful when looking to find legit online casinos.
Create your account in any of the legit sites that we've presented atop this article and safe yourself the trouble of having to look for licensed casinos. Claim legit bonuses and play the world's best online games free of any rigging!
Last updated
January 23, 2023