Playing in the world's best online casinos is not something that you can easily do. Becoming a high roller is a challenge that takes a toll on your wallet and on your mind. You need to know how to handle the stress and pressure that come with playing with large sums of cash and you need to be good at what you do in order not to lose it all.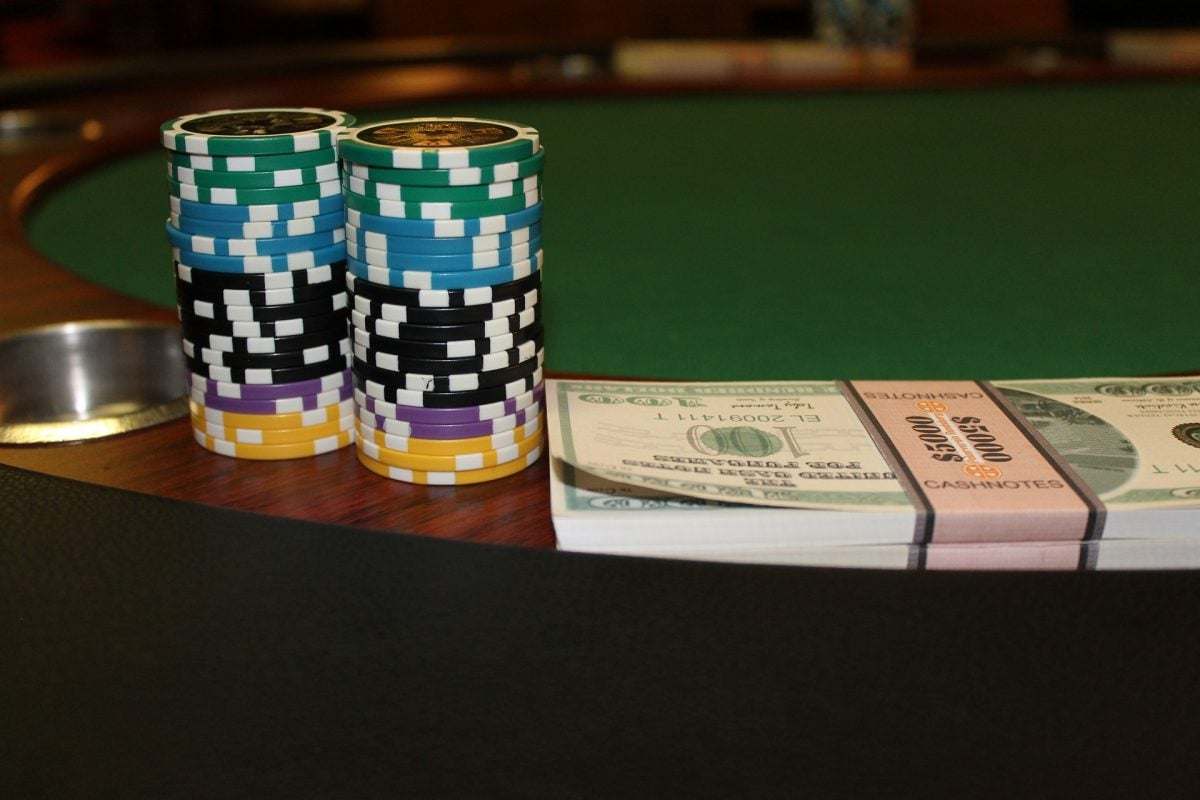 Some people have been exceptionally good at gambling with large sums of cash across the history of gambling. In fact, some people have been so good at doing so that they've made a mark in history like not many others have been able to. In this article, we'll be exploring the most important gamblers in history and the high rollers that spent so much cash in land-based casinos that they became world-renown. Some of these people even had crowds gather around them to see them play – that's how important some of them were! See who were the most important high rollers in history and learn how to become one at the end of this complete high roller piece.
10. Adnan Khashoggi
This is probably the most infamous member of this list, but one of the most influential gamblers of all time. Khashoggi was a member of a very influential family in Saudi Arabia, which allowed him to study the economy at Stanford and gave him access to businesses that most men could only dream of having. However, he also became an arms dealer, which made him earn a sizeable fortune that was worth more than $4 billion. Before his death in 2017, it was said that Khashoggi would spend around $1 million every time that he went on a gambling spree – which happened much more often than you think.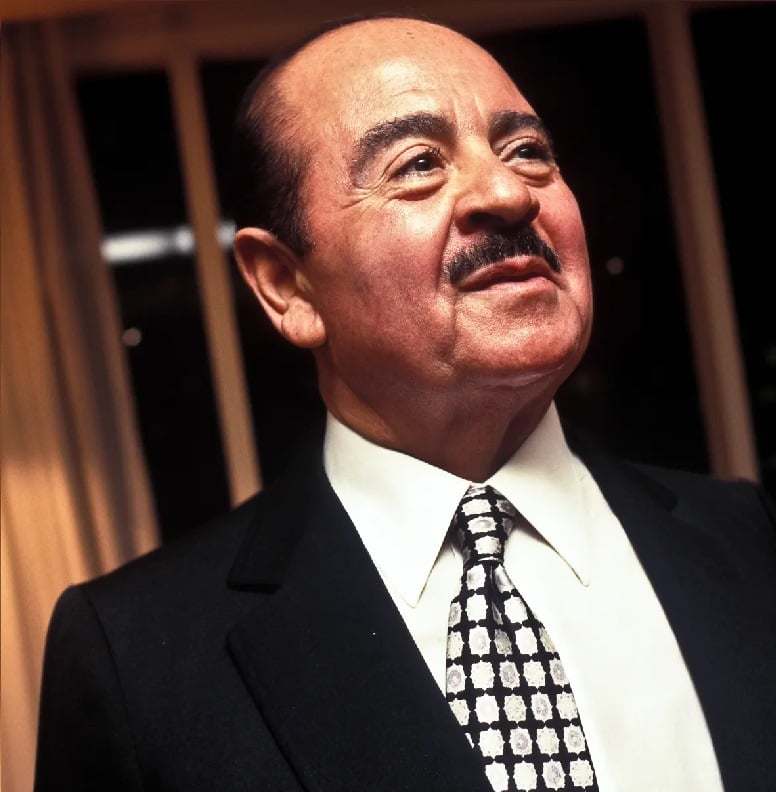 9. Phil Ivey
If you're into poker, then chances are that Phil Ivey is a name that you have heard many times before. He's one of the most successful poker players of all time, even though his name hasn't risen to the same heights as others like Daniel Negreanu. Ivey made a fortune playing poker in tournaments, online casinos and becoming a master at one of the world's most popular card games. Ivey has managed to win a grand total of 10 WSOP bracelets, making him one of the most successful poker players of all time. He's called the "Tiger Woods of Poker" for a reason – he resembles the golf legend both in terms of his looks and his success in the game. Ivey has a net worth of $100 million, a fortune that he saw decimated after his divorce in 2009. In any case, his success as one of the most influential casino players of all time is unquestionable.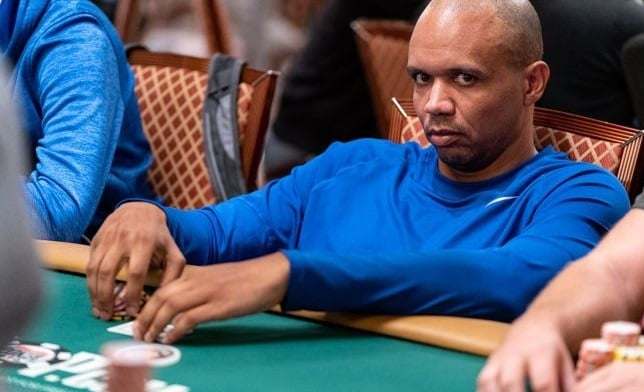 8. Ed Thorp
Thorp is one of the smartest men on this list. He actually built his fame and his fortune from the ground, being a statistics professor. He went on a trip to Las Vegas in the 50s where he studied the possibilities of winning in blackjack tables and wrote a book about how it was possible for players to overcome the odds and beat the dealer at their own game. Thorp is one of the most successful blackjack players of all time and one that casinos weren't too fond of. However, many people thought that they could imitate him and went to land-based casinos only to lose all of their cash. Thorp's method was brilliant, but you'd need to be very smart and skilled to implement it properly.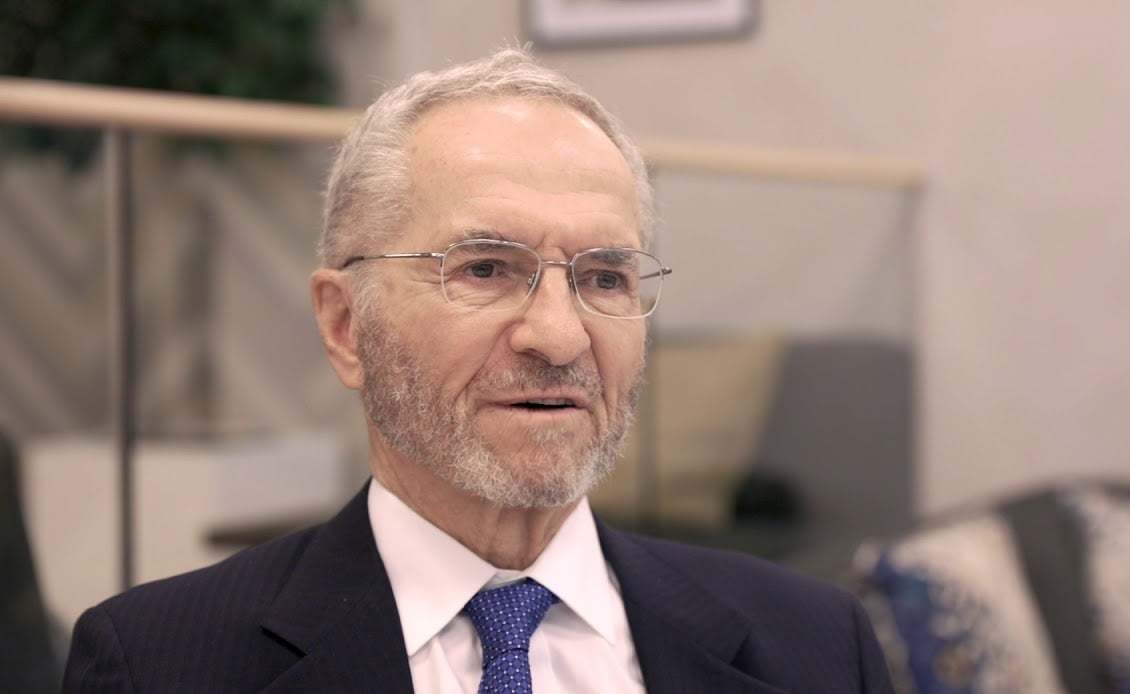 7. Don Johnson
It is very likely that you've heard of Don Johnson before. This man is known as one of the most successful blackjack players of all time, who used his knowledge of the gambling industry to know how or when to bet high, and made him very, very rich. He was able to win over $15 million in three different casinos in Atlantic City alone, but casinos wanted to keep him around as he attracted a lot of business. Casinos were so desperate to have him that they offered him ridiculous deals to have him stay, thinking that he would eventually lose money. That never happened, and Don Johnson became one of the richest blackjack players on Earth.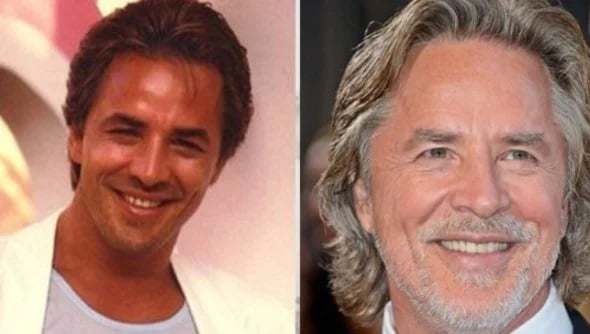 6. Akio Kashiwagi
Kashiwagi was basically the gambling nemesis of Donald Trump. This Japanese man knew a thing or two about gambling, which allowed him to become one of the most successful gamblers of all time and made him go on sprees that surpassed the $4 million in profits. Trump invited him to one of his casinos in Atlantic City, back when he made the investment over two decades before he became POTUS. Kashiwagi made a massive profit in Trump's casinos before they eventually went under, but he also ended up owing Trump a ton of money. The problem? Kashiwagi was killed while in his home in Japan.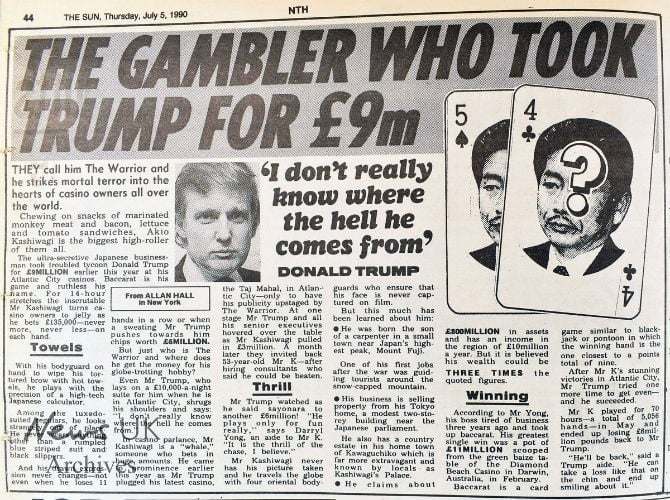 5. Archie Karas
Archie Karas is one of the luckiest gamblers in the history of the world. He made a fortune of $40 million by almost entirely relying on luck playing poker, dice, and blackjack. He even managed to beat a WSOP champion and take $1.2 million from him. All Good things must end, though – especially when they rely so much on having good luck. Karas got to a point where he started losing money, which saw his $40 million fortune reduced to $23 million after losing an astonishing $17 million in baccarat. He eventually lost all of his money, returning to the point at which he had started his journey: with nothing but a few hundred dollars to his name.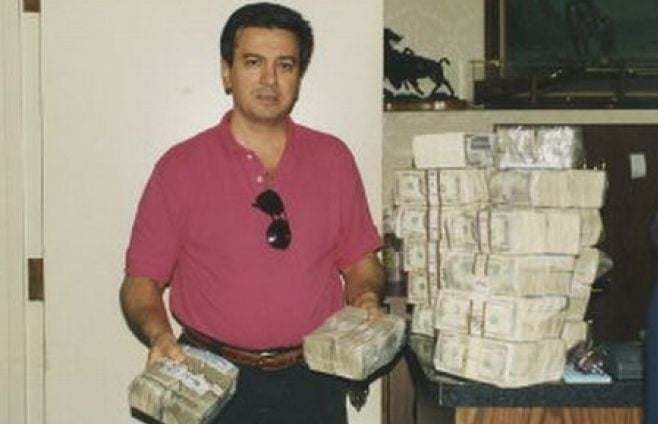 4. Charles De Ville Wells
It is said that Charles De Ville Wells cheated his way to glory, as he managed to win over $4 million in 1876. It was almost impossible to achieve such a massive roulette streak as the one he managed to achieve, but according to him, he had a system that made it possible to beat the casino in a game of roulette. It was impossible to tell what he was doing, but there are two theories as to how he turned $4000 into $4 million in one night: he either cheated in a way that no one noticed, or he was allowed to win by the casino in order to generate publicity.
3. Fouad Al-Zayat
Al Zayat was already extremely wealthy when he became a businessman, given that he came from a pretty powerful family in Syria. He loved gambling, but he wasn't particularly good at it. He lost over $25 million in a London casino, where he eventually ended up owing an additional $2, which he was forced to pay by a court order. Not the most successful of gamblers, but one that broke the bank and made it to the history books as a high roller.
2. Paul Newey
Paul Newey was a very lucky man that caused an English casino to issue a profit's warning after having won a staggering €3 million on a single night. He went on to lose all of his money within one month before changing his game to play poker, where he found no success and faded into obscurity. His €3 million run still stands as one of the craziest in the history of gambling.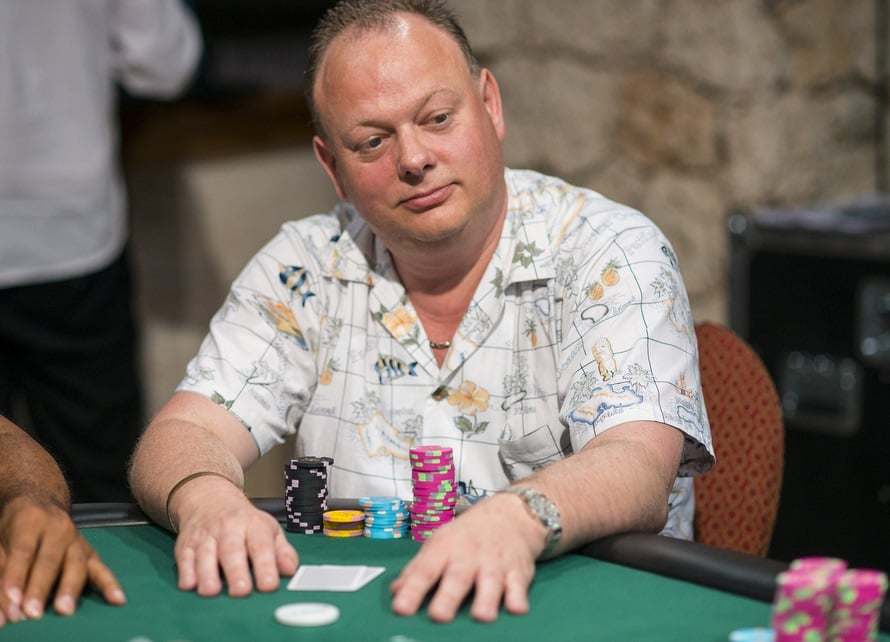 1. Charles Barkley
NBA Hall-of-Famer Charles Barkley is one of the world's most renowned gamblers. He was a legend on the pitch, but also one of the most controversial basketball players in the history of the sport. He managed to amass a huge fortune whilst playing in the NBA, but it is said that he squandered over $30 million while betting. Regardless, he's a very important member of the gambling world and one that sees to love the attention he gets because of it.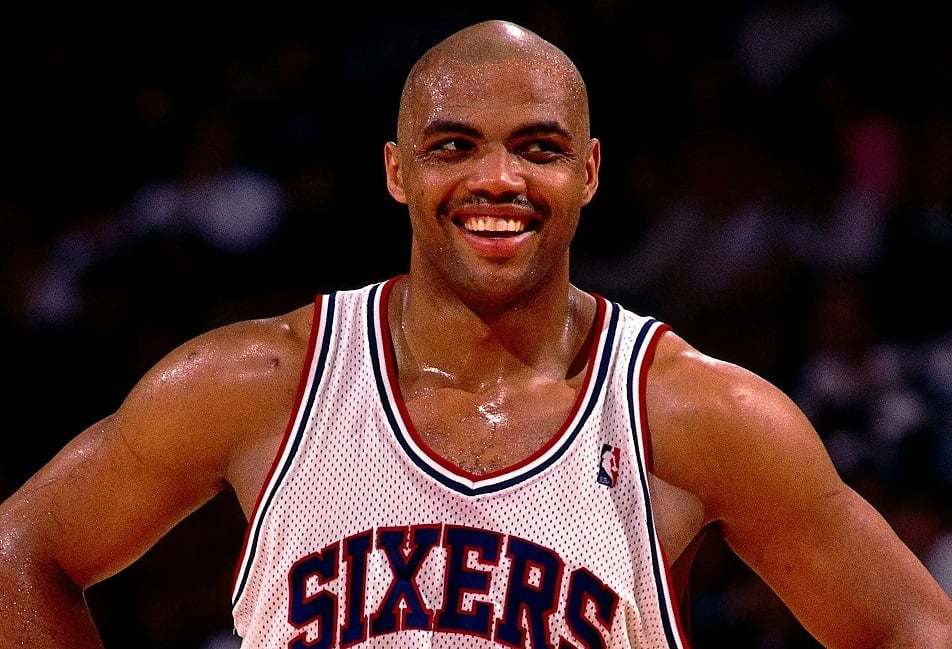 Follow the Footsteps of the Greats
We have seen and told you all about people who have had a massive impact on the world of gambling. Some of these people had dark pasts; some made a living out of the suffering of others; but some were legitimately good people that knew how to make the best of what they had – be it in a poker table, at a blackjack venue, or at any other casino game in general. They all had to start somewhere, though, and so can you. It's very easy to get into the world of iGaming in the modern world thanks to the vast number of promotions, games, and bonuses that one can find in the modern world of online gaming. We're here to help you out! Do you feel like you could follow the steps that these all-time greats have followed? You may want to stay away from their shady ventures, though! These are the best high roller bonuses to get your adventure started and explore the universe of possibilities that awaits those who make their way to some of the world's best online casinos:
Last updated
September 13, 2022