If you've been playing in online casinos for a small while and you've tried to withdraw money only to find yourself limited by a couple of annoying rules, then chances are that you've come across monthly withdrawal limits that online casinos set to control player expenditure.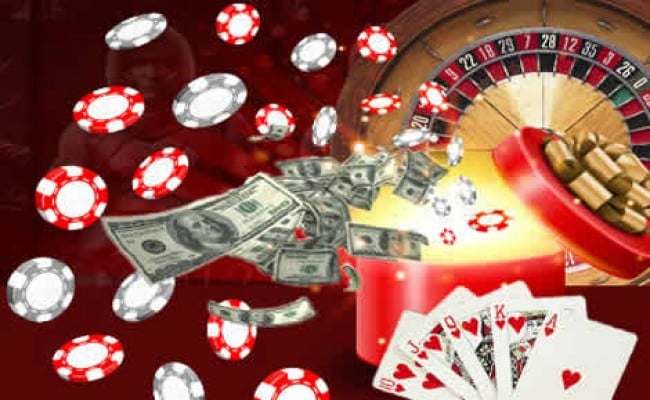 We know how annoying these types of online casino can be, so we're going to make a full overview of how these online casinos work, tell you all about the reasoning behind setting withdrawal limits, and explore the best no monthly limit casinos to help you get the best of your casino experience without having to break a sweat in the process. We want you to save yourself the trouble of playing in online casinos that will put a chain over you whenever you have an ounce of success, and we know that you want to avoid sites like those as well. Stick with us until the end and learn all there is to know about the best no monthly limit casinos!
What is a Monthly Limit Casino?
In the world of online casinos, a monthly limit casino is a term used to refer to casinos that set a limited amount of money that can be withdrawn every month by a given player account. That means that, no matter how much cash you win, you will be limited to withdrawing a certain amount of money and keep the rest tied to your casino account for the foreseeable future. You must read the terms and conditions of an online casino before you start playing in one of them – particularly if your intention is to become a high roller and spend a rather high sum of money in the casino of your choice. The more money you spent, the more likely you are to be affected by the withdrawal limit, and, in some cases, you might even have to wait months before you can get all of your cash out of the casino account and straight into your bank account. It's as inconvenient as things come.
Monthly Limit Average
Even though there is a large number of online casinos that allow you to play with no monthly limits, it's still important that you understand the average amount of money that a casino often holds from a player depending on the site that you're visiting and the rules that it has. If you find an online casino that you love but it happens to have a monthly withdrawal limit, you can expect the average amount of money to be anything from €1,000 to €5,000 per week, which translates to €4,000 to €20,000 per month, depending on the casino that you're playing at. We know that some players might find those limits to be quite high and, in most cases, a limit of €5,000 per week shouldn't get in your way if you're looking to enjoy a quality online casino. However, if you're a high roller and you want to spend upwards of €1,000 per week in bets, you might happen to win over €50,000 in a lucky streak and you could end up with that cash tied to your account for longer than you might be comfortable with.
Exceptions to the Rule – Why Some Casino Allow the Limits to Be Broken
Even though online casinos tend to be very strict when imposing these sorts of limits on players, there are online casinos that make an exception to these rules as a way to encourage players from spending more cash on the casino without them fearing for their money being locked within. Some casinos allow players with a net expenditure of over €1,000 per week to take as much cash as they want from their casino accounts, leaving the withdrawal limits as a rule only for those who bet small sums of money in a way to prevent them from withdrawing too much if they get lucky and win too much at once. It all depends on the casino that you're visiting though. Many casinos simply refuse to bend the rules for any player and the withdrawal limits might remain in place for as long as possible.
Player-Specific Withdrawal Limits
You may also find online casinos that limit the amount of money that a single player can withdraw from the site, even though there aren't any rules that explicitly say this when you create an account. These sites are very inconvenient and we've come across many unhappy gamblers that simply disagree with these rules to the fullest. For example, we've come across casinos that suddenly limit a player's total amount of withdrawable money to be set at $1,000, even when there wasn't a previous limitation on their account. There are times in which casinos do this to ask the player to provide more personal information and ensure that they're abiding by the rules, but shady online casinos might do it to simply mess with players that are on a roll and prevent them from winning more money than what the casino would otherwise like.
Optative Limited Spending and Budgeting
You may also come across online casinos that allow you to set your own withdrawal and deposit limits as a way to take better care of your budget when playing online. In most cases, though, the most common thing is for online casinos to allow you to set a deposit limit instead of a withdrawal limit, but both types of controls are good to keep yourself in check. Use the ability that online casinos give you to keep a better hold of your budget and avoid getting any limitations on your account imposed by the casino itself. Optative limited spending withdrawal limits, unlike the ones imposed by casinos, tend to be able to be changed at any given time by the player, which gives you full control of your money and prevents you from having a bad time while gambling online at any specific casino.
Why do Casinos Set Withdrawal Limits?
In most cases, online casinos set withdrawal limits to prevent players from withdrawing a lot of money and messing up their monthly accounts. For example, if a player happens to win a lot of money and they decide to make a full withdrawal, the casino could then lack the money to pay other players for their other withdrawals, which would get the casino in serious trouble. This very rarely happens, but casinos set the limits to cover their own backs and prevent any issues from arising if a player happens to win a lot of money.
The Best No Monthly Limit Casinos
Now that you know what a monthly limit casino is, you're probably more than eager to avoid them at all costs. If we were in your position, we would do so as well! That's why we've compiled a list of the best no monthly limit casinos to help you get a better grasp of your casino experience and leave the decision in your hands to either withdraw or deposit. Keep in mind that all of these online casinos are also home to some of the best casino bonuses out there. Make sure to enjoy them thoroughly and discover why we've listed them as some of the best online casinos.
Last updated
October 2, 2023