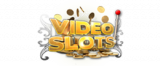 VideoSlots Weekend Booster Bonus
VideoSlots is one of the fastest-growing casino websites that you can play from the comfort of your own house. The site offers more than 3,000 different casino games, with every single one of them allowing you to make any bet that you want. Their slots games are arguably their most popular offers, with thousands of daily users from all around the world logging in to the site to play them.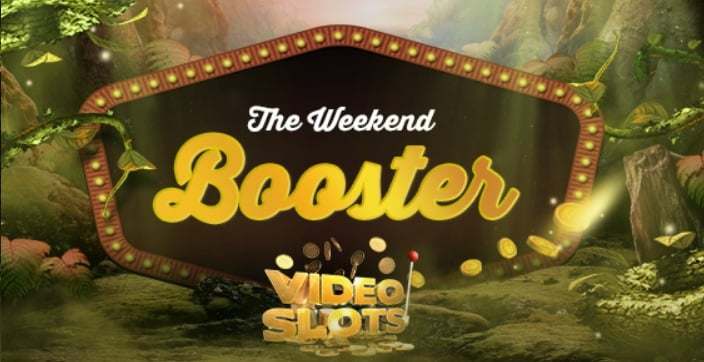 That's why VideoSlots has decided to reward their frequent players with Weekend Booster bonuses at the end of each week.
VideoSlots argues that their players should be able to get Weekend Boosters to guarantee that they earn money at the end of each week, lessening the stress caused by constant hours of Monday-to-Friday work.
What is The Weekend Booster?
The Weekend Booster is a special reward offered to VideoSlots users that frequent the side throughout the week.
You'll be entitled to a payout of any fee between €0.5 and €300, according to the amount of money you've bet during the week. You'll get Weekend Booster tokens with each bet you place during any given weekday, and you'll be rewarded with money depending on how many of them you have on Friday.
How to Earn the VideoSlots Weekend Booster Bonus
Join VideoSlots.com and register on the website. Having an account is necessary in order to apply for the Weekend Booster Bonus. Apart from that, you'll have to make a deposit of any given amount to your account (don't forget to claim your welcome bonus). If your account has money but it was earned through an offer, you'll still need to make a deposit using your own cash.
You'll start earning Weekend Boosters as soon as you play your first slot games. The website has a wide selection of slots games, and you'll be eligible to choose whichever you like the most as every single one gives you the option to earn bonus tokens.
You will earn Weekend Boosters depending on how much money you decide to wager. The website usually shares 25% of its profit with its users, and the Weekend Booster is one of the ways they have of doing so.
The Booster Bonus is not a digital cash bonus that has to be spent on the website. You can decide to take the money directly into your bank account if you like. It's up to you what you do with the money – you could also ask VideoSlots.com to keep the cash deposited in your account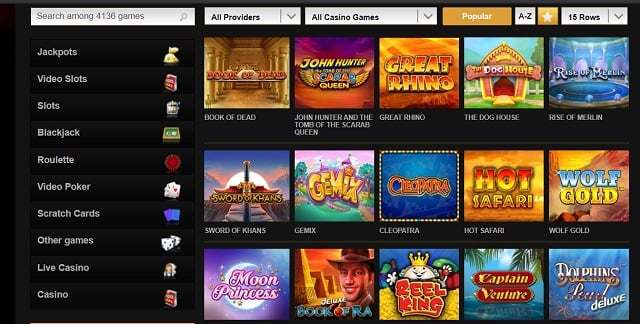 Weekend Boosters Terms and Conditions
Before cashing out your VideoSlots Weekend Booster Bonus, there are certain things that you should. The site has a few policies with which you'll have to comply to make sure that you'll be able to earn your weekend bonus. We've compiled a list of the most important things you should know to make it easy for you.
VideoSlots pays its Weekend Boosters at the end of the following week. This means that if you earn 30 points during this week, you'll be paid your reward at the end of next week. Many users get concerned after not seeing their rewards show up as soon as the week is over – this happens because this rule isn't entirely clear to them.
You cannot use the Weekend Booster Bonus with other bonuses offered by VideoSlots. If you've earned other cash bonuses during the week, you cannot cash everything out together, nor they add up between each other. You must cash out everything individually and the bonus of each prize are not made to be combined.
You cannot use the VideoSlots Weekend Booster Bonus to increase rewards on progressive slots games. This includes every type of game in which the rewardd adds up each time you fail to win a reward when you play it. There are no exceptions to this rule.
You won't be entitled to any sort of reward if you haven't made any deposits into your VideoSlots account. If you've only played on the website with external bonuses or free cash offers, you will not receive the Weekend Booster.
Additional Weekend Booster Rules
Apart from the basic terms and conditions that we mentioned, the website also has an additional ruleset that you must know. If you haven't been receiving your Weekend Slots Bonus, make sure you comply with everything we're going to list right now.
The website calculates its Weekend Booster payout by deducting a 50% out of the total amount you would earn to cover their operating costs.
VideoSlots has the right to end their Bonus offer whenever they see fit, with no further notice given to their users in advance.
The VideoSlots website lists an additional set of Terms & Conditions that also apply to their special offers. We encourage you to check it out to clear up any further inquiries you may have.
Weekend Booster Bonus Benefits
The VideoSlots Weekend Booster doesn't have any hidden rules that will make you ineligible to receive it. You can do whatever you want with the money that you get – and there's always a guaranteed reward for your investment on the website. This bonus is very user-friendly and one of the best you'll find on any casino website.
VideoSlots.com gives you the option to choose how much money you bet, and if you're betting in hopes of getting a larger bonus, keep in mind that the more you bet the more you get (payout per day is limited to €300)!
Last updated
March 29, 2023