The Casilando Casino is one of the best online casinos in the world, we all know that. However, there's a couple of reasons to why we're finding ourselves visiting this website more often than we did last year.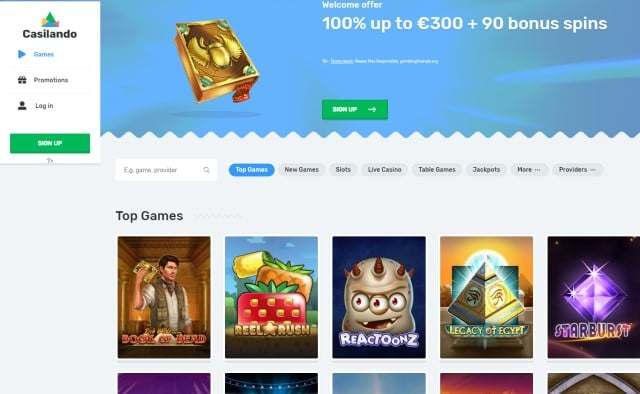 The first reason is the influx of high-quality games that have been added in the last few months, but the second reason far outdoes the first one: Casilando has one of the best weekend bonuses on the internet. You'll find the promotion on the site under the name of "Aloha Way". Given the chill vibes that it gives you, we think that the name is as fitting as it can get. This promotion basically allows you to claim extra rewards before the weekend starts, so you can get a massive boost of cash in your account to have a complete and reward-rich weekend at the casino. The weekend might start on Friday, but it starts on Thursday at the digital premises of the Casilando Casino. Don't miss out on these rewards and get a bonus simply by making a deposit every Thursday!
The Aloha Way – How the Promotion Works
The Aloha Way promotion is extremely simple and works fantastically well. All you must do to claim the bonus is to make a small deposit on Thursday. Yes, that means that the promotion can be claimed multiple times and that every Thursday of the week has now been given a new meaning thanks to the fantastic Aloha Way.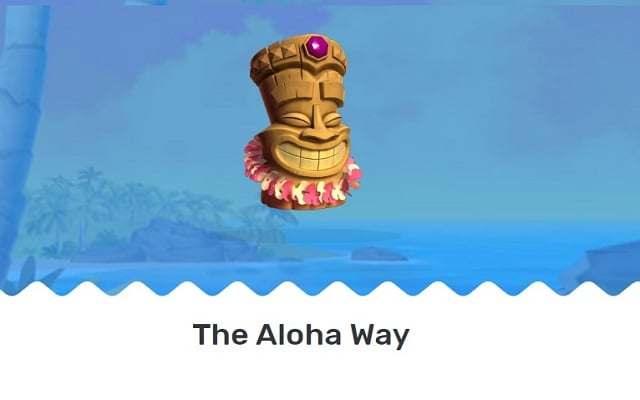 You can claim up to €250 every single Thursday thanks to the amazing 50% match deposit bonus of the Aloha Way promotion. Naturally, that also means that you must make a deposit of €500 if you intend to claim the entirety of the €250, but you don't really have to. All you must do is make a deposit of €20 in order to participate. You can choose whether to claim €10, €250, or any amount of money between both of those. The Casilando Casino gives you the option to adapt this fantastic offer to your own budget, no matter how big or small it might be. What would it be, then? It's in your hands!
Most Relevant Bonus Terms and Conditions
As fantastic as the Aloha Way promotion is, there are some bonus terms and conditions that you must respect if you intend to claim this promotion and withdraw the money to your bank account. The site actually lists a ton of different terms and conditions, but many of them are rather irrelevant and don't really need to be paid much attention to. We know that you want to dive straight into the action and there's no time to waste. We've compiled a list of the most important Aloha Way terms and conditions so you can just claim the money and get to play with it without reading any other terms!
You must have made previous deposits on the site before claiming this bonus. In fact, you might want to claim the Casilando welcome bonus before this one, as it will allow you to claim a bonus on your first deposit and then use the Aloha Way on Thursday to claim even more rewards.
The offer will be available between Thursday 1:59 CEST to Friday 1:59 CEST. Any deposit made between these hours will enable you to claim the Aloha Way match deposit bonus. You can claim the bonus every week as long as you make your deposits within this timeframe.
You can still withdraw your deposit money at any given time – even if the bonus money is still in play. However, making a withdrawal from your online casino account whilst the bonus is active will result in a forfeit of your bonus funds. Only make withdrawals once the wagering requirements have been completed or if you don't intend to play with the money anymore.
You must only claim this offer once per week. If you try to claim the bonus more than once, all bonus funds will be forfeited from your account.
You have 30 days in order to comply with all the wagering requirements of the Aloha Way bonus. Failing to do so will also result in the forfeit of all bonus funds from your account.
The bonus cash is used to fulfill the wagering requirements of the offer. You may not use your own cash in order to comply with them.
Claim More Casilando Bonuses and Earn Bigger Rewards
Getting €250 every week is as good as it gets, right? If that's what you think, then think again. There are even better rewards that you can claim at the Casilando Casino from the minute that you register an account on the site! Considering that the Aloha Way requires you to make another deposit first, you might be wise to claim the casino's welcome bonus first. With this amazing offer, you'll be able to claim up to €300 plus 100 free spins, all of which will be able to be spent on some of the best online casino games that the website has to offer. Rewards galore and games aplenty – all for free at the Casilando Casino! Once you've fulfilled the wagering requirements of the bonus, it will be time for you to claim the Aloha Way promotion. Those are two of the best bonuses on the internet. Guess what? Both are within your grasp! You don't even need to make a large deposit in order to claim these offers. Both of these bonuses (and every other bonus at Casilando) adapt to your own needs and necessities. If you just want to make a small deposit, you'll still be able to claim some of the best casino bonuses on the internet. Your bonuses, your rules, your choice!
Casilando Casino – The Place for You to Be
It's safe to say that the Casilando Casino is one of the best gambling hubs on the planet. Bonuses are aplenty, rewards come every week, and there are plenty of games for you to choose from and play. Getting bored at the Casilando Casino just doesn't seem to be an option, so choosing this site as your long-term gambling digital location is a smart choice. Now that you know everything there is to know about this legendary online casino, it's time for you to discover it on your own. Remember to claim the Casilando welcome bonus and then enjoy the amazing endeavor of additional rewards that make this online casino one of the best on the planet!
Enjoyed this article? Please help us by sharing: