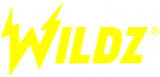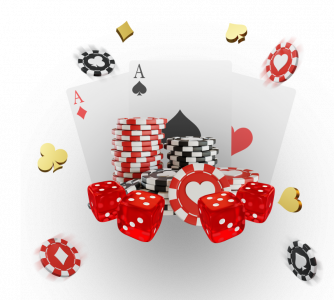 Exclusive Casino Bonus Offers & Expert Tips
Stay ahead of the game! Sign up now to get the inside scoop on the latest bonus offers.
Play My Lucky Slot at Wildz
My Lucky Number is a completely new online slot that has just arrived at the Wildz Casino. We've had the pleasure of talking about Wildz quite a lot lately, and that just goes to show what we've been saying for a few months now: this online casino is the talk of the town with its fantastic list of innovations that keeps growing bigger and bigger as time goes by.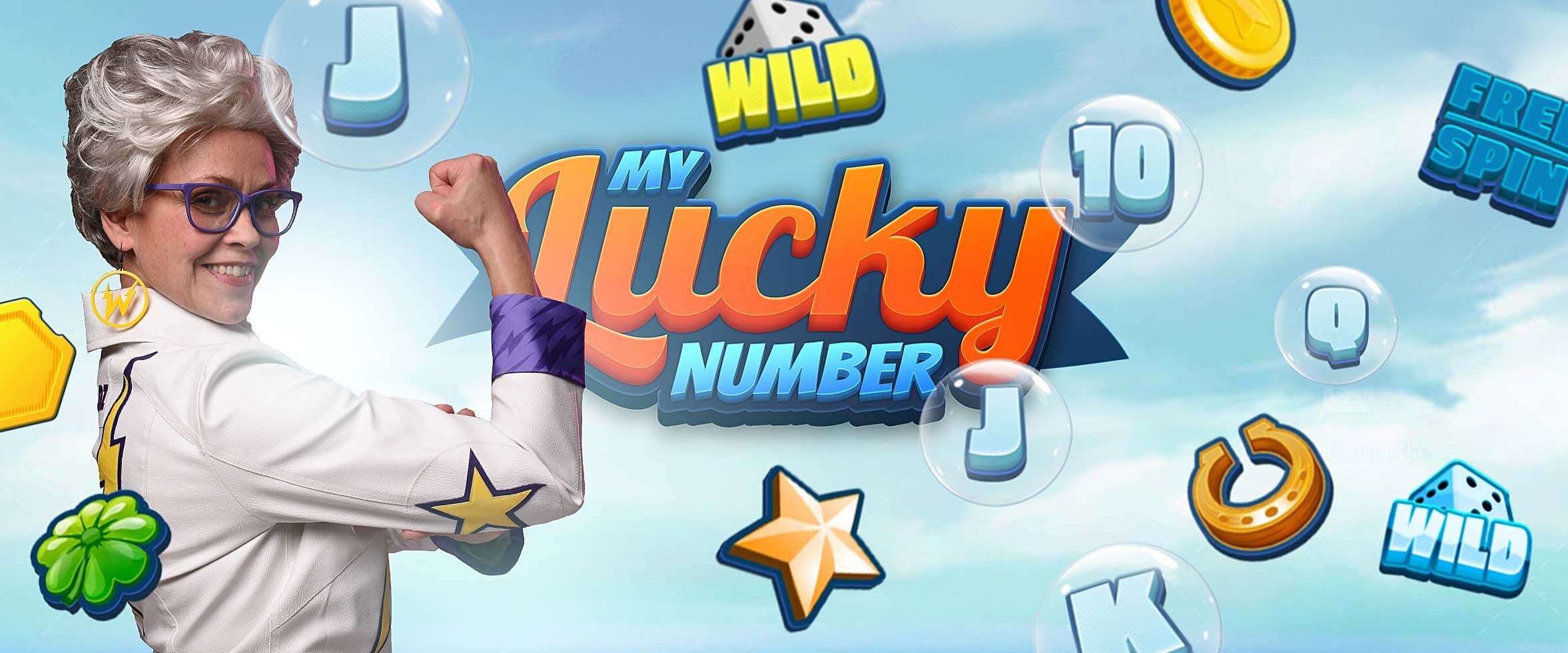 That's not all either. The casino is introducing this new online slot to the website, but it's not coming alone. They are also presenting players with the chance to win a fantastic sum of cash with their special My Lucky Number bonus, which is exclusively available for March 2020.
Don't worry, though. The game is always there for you to play it. However, if you're reading this on March, you might want to go to the Wildz Casino right now and make your first deposit. You have the chance to earn the ultimate My Lucky Number reward completely for free. That means you can earn up to €25 million without spending a single dime, but with a metric ton of luck.
What is My Lucky Number Slot?
My Lucky Number is an online casino slot with a jackpot reward, developed by Hacksaw Gaming. The game allows you to select your own bonus symbol and provides players with a much more interactive way of playing slots, which makes it extremely popular because it dares to break the mold.
My Lucky Number Slot Review
Created by Hacksaw Gaming, My Lucky Number is a completely exclusive slot that can only be played in the virtual slots of the Wildz Casino. The game is super cool and present an innovative concept that caught our attention as soon as we tried it: the first thing you do when you first open the game is choose which is going to be your "lucky number", which is where the title gets its name from.
You can really choose whichever number you want, and this is fantastic for those who believe in luck. Landing three "My Lucky Number" symbols in the same spin will allow you to enter the special Reward Wheel. This can only be achieved by landing your lucky numbers – there's no other way to do it.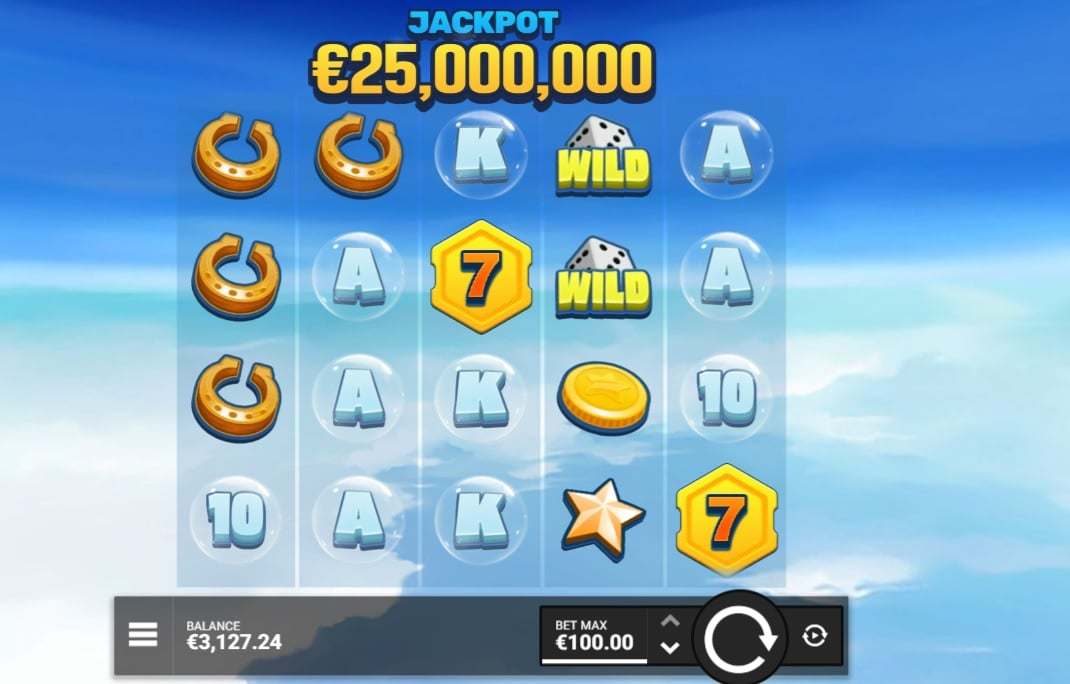 Once at the Wheel, you will have to spin it and pray to get something good. The chances of landing three arrows are ridiculously low, but should you happen to do it, you would then be entitled to claim a massive reward of a whopping €25,000,000. Yes, one spin of the wheel could give you the equivalent of a huge fortune, and you can only win it at the Wildz Casino.
Naturally, as the game has a massive reward wheel, the rewards that you can get by simply betting on the casino are pretty low. You can expect to lose some cash until you manage to land three of your lucky numbers in the same spin, which will then trigger your amazing rewards. That's how the game works, and it's expected for such a potentially profitable slot to have high volatility.
In any case, the game itself is really fun to play. The music is vivid, although it can get old quite quickly.
We tried it out and, after a few spins, we decided it was better if we muted it and put our own music in the background. It's not a deal-breaker, though. The game's animations are really smooth and the normal symbols, albeit a tad bland, are very well complemented by the other vivid ones, such as the clovers.
An Amazing My Lucky Number Bonus – Earn a Huge Reward for FREE!
The game itself might be super cool and extremely profitable, but we have to tell you something – that's not really why we've originally written this article. There's a special promotion going on right now at Wildz with which you could earn the entire reward without spending a single dime of your money.
The only requirement is for you to make a deposit on the casino, and you could very well earn the staggering €25,000,000 reward without using your own cash. That's because the site rewards you with 50 free spins every time that you make a deposit, which you can then use to play My Lucky Number.
My Lucky Number Free Spins Wildz Casino
The free spins themselves are not worth much and, in all honesty, the rewards that you get are always given in the form of bonus money. That means you won't be able to make any withdrawal unless you fulfill the wagering requirements. However, what makes this promotion so special is the fact that you CAN win the reward with the bonus spins.
If you happen to do it, you won't have the need to make any bets with the reward or even keep it on the site. You will get all of the reward cash directly in your bank account, as the reward money is not subjected to any wagering requirements. Just be sure to read the terms and conditions of this promo before proceeding, and you'll be good to go!
Don't worry, we've made a special section to describe all of the offer's most important terms and conditions right in this article. There's no need to worry about reading long T&C lists on any website.
The My Lucky Number Bonus Terms and Conditions
So, as you can see, My Lucky Number is quite a fantastic online reward slot. It offers the chance to win a lot of money in a short amount of time, but you need to be extremely lucky as well as extremely perseverant. Don't give up, and you will be able to claim some fantastic rewards at the end of the day.
However, if you wish to play with bonus free spins and enjoy the My Lucky Number promo, there are a few things that you might need to know first to make sure that you're able to comply with all the rules. Also, you won't want to be taken by surprise if something seems to go wrong, so it's better if you read this small guide before playing the game with the bonus:
You will get 25 free spins while the promotion is active, and you will be able to play My Lucky Number with them
You HAVE to accept the bonus manually or the free spins won't be credited to your account – even if you make the necessary deposit. In order to do this, you'll need to click the option to accept it on the "Deposit Screen" of Wildz
All of the money that you win with the free spins at the My Lucky Number will be paid in bonus money UNLESS you manage to win the reward in the site. The reward will be paid directly in cash to you
Each free spin that you earn is worth €0,25 – and that's more than enough to win the fantastic reward at the casino!
Play at Wildz and Earn Huge Rewards Now – My Lucky Number is Just the First of Many!
If you think My Lucky Number is a fantastic game with a huge promotion to go alongside it, then wait until you see the rest of the bonuses available at the Wildz Casino. The site just has too many things to offer for every single type of player, which means you'll be able to play almost every single type of game on the site using one bonus or another.
We strongly advise you to start off your adventure at the Wildz Casino with the Wildz welcome bonus. You should do this before claiming the My Lucky Number Bonus, too, as two bonuses can't be activated at the same time and the welcome bonus may only be activated upon registering on the site. Once claimed, you will have the chance to double your initial deposit and get up to 200 free spins!
Feeling ready to get started? Then, by all means, don't waste any more time! You'll want to see what the Wildz Casino has in store for you, and you can do it right now by following any of the links we've provided!
Last updated
May 24, 2022