Slot Machine Icons - Everything You Should Know About Them
Slot machines are extremely varied and each one truly feels extremely unique. Understanding slot machines, though, can prove to be quite a daunting task if you're just picking them up. There is a wide variety of symbols and in-game combinations that change the outcome of each spin that you make.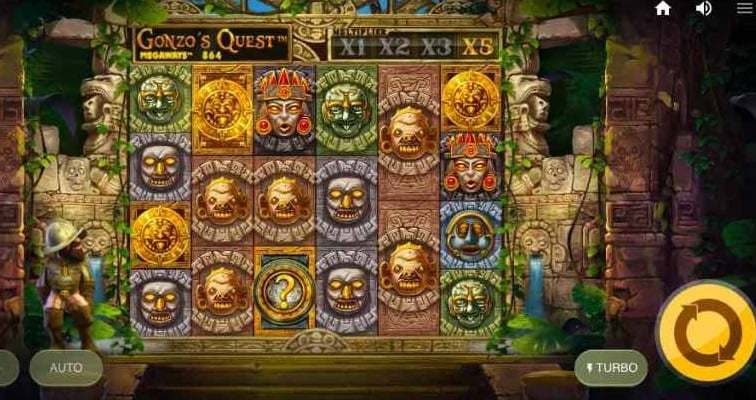 I know that new players can struggle with this, but don't worry: I've got your back. I'm going to tell you all about online slots and how they work – ranging from the basics as to what each symbol means to the bonuses and modifiers that make these games some of the most played in the online casino industry.
Slot Symbols and How They Work
I'm going to tell you -and explain- the most common symbols in the world's online slot world, so you can get a better idea of how they work, how money is paid out, and how certain bonuses become active when playing online slot games.
Standard Symbols
Regular symbols are the ones found in every slot game. They are always present regardless of the type of slot that you're playing, and they give you different rewards depending on how many of them you manage to get on the same payline. Regular symbols usually multiply your stake depending on which ones you get.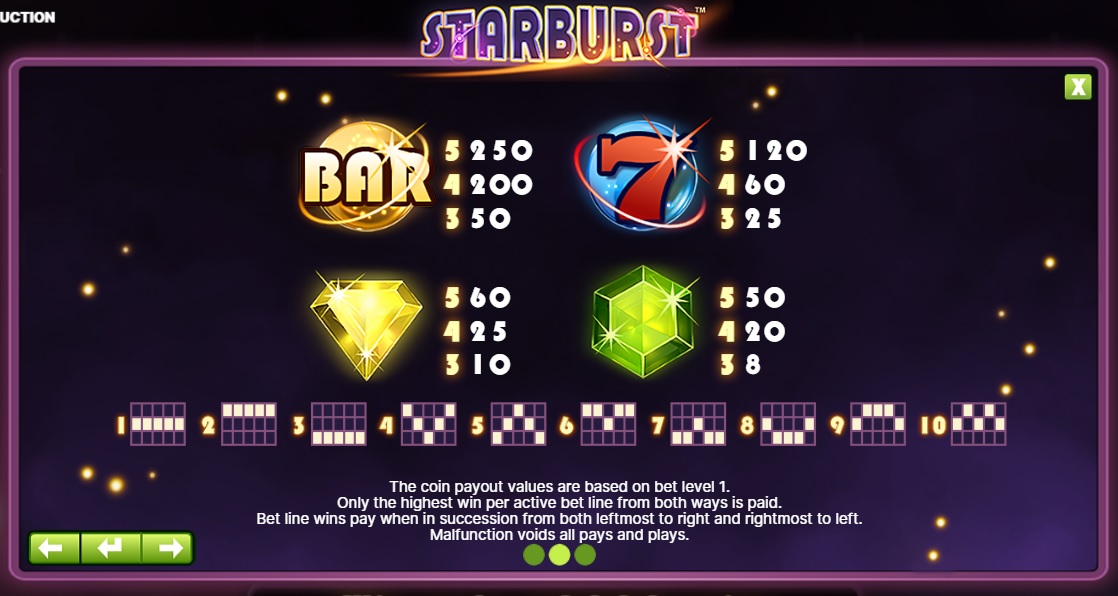 The most popular standard symbols are fruit symbols and card-based symbols like J, Q, K, A or, in some cases, numbers. However, modern slot developers often take a different approach and simply replace the aforementioned classic symbols with other symbols that fit the game's theme but still work like standard symbols. That's why it's important to check a game's paytable when you're first playing it.
There are also two types of standard slot symbols:
Average Payout Symbols: These are the most common symbols in a game and the ones that you'll likely manage to line up time after time. Payouts vary from 0.20x your bet to up to 10x your bet;
High-Paying Symbols: These symbols, although standard, tend to offer high payouts when managing to line them up in one of the game's paylines. Anything above 10x your bet is considered a high payout.
Multiplier Symbols
Multiplier symbols are meant to give you more money than regular symbols, but they're far less common than their normal counterparts.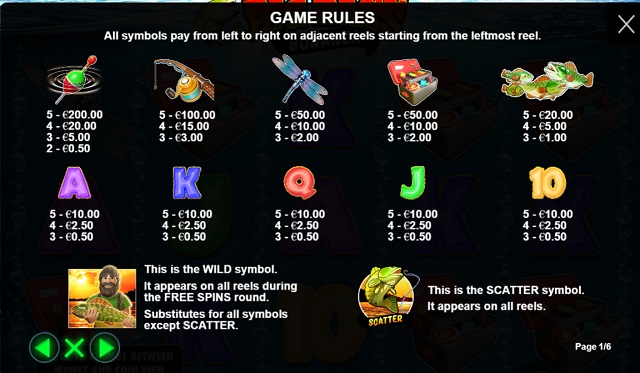 These symbols are created with the sole intention of multiplying the amount of money that you can win and they can often be triggered in chains, which means that you can end up multiplying a previous multiplier if you happen to get two in a row.
Scatter Symbols
Scatter symbols don't need to be on the same payline in order to be activated. In most online slots, you will activate the effects of a scatter symbol if you happen to get three or more in the same spin.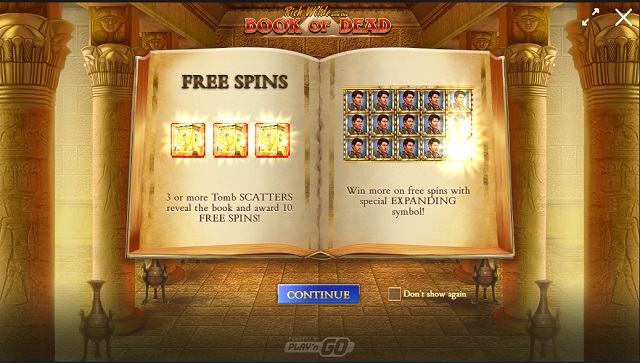 These usually unlock different effects depending on how many scatters are present. If you get three on the same spin, chances are that you will get a reward, which is usually represented in free spin rounds.
Multiplier Scatters: Many online slots give you free spins with multipliers when you collect scatter symbols. In such games, more scatter symbols will give you more free spins and better multipliers. These games are usually highly volatile.
Feature-Trigger Scatters: Some games let you access their bonus rounds or earn special features when collecting scatters. Games with a fillable meter, for example, may help you fill it faster when you earn 2+ scatters on a single spin.
Wild Symbols
Wild symbols work as replacements for any other symbol, much like a wild card on the world's most popular card games. Wild symbols allow you to create different combinations and they're often the easiest way to trigger various paylines within the same spin. Much like it's the case with scatter symbols, wilds are difficult to find.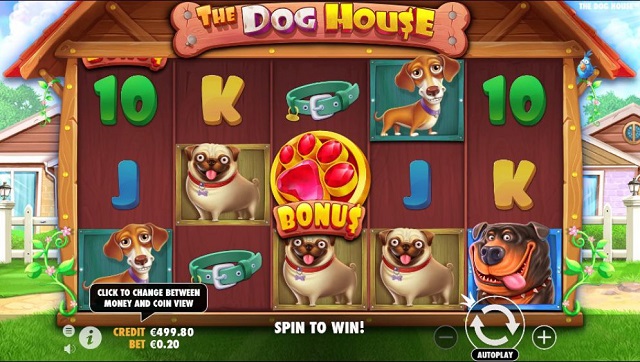 As the online slot industry has evolved, many new types of wild symbols have been introduced. Classic wilds simply replaced other symbols to help users create more paylines, but let's take a look at some of the most popular wild symbols in the industry:
Expanding Wilds: Expanding Wilds are wild symbols that grow in size, covering the entirety of a reel or partially. This helps the player combine symbols in more paylines, and lining up three expanding wilds in subsequent rows could help the player score rewards worth 50 or more times the amount of their stake;
Multiplier Wilds: Just like the name indicates, these wilds trigger multiplier features when they form or help form a winning combination;
Bonus Round Wilds: These symbols help players trigger bonus rounds when lining them up, so they act both as a trigger symbol and a wild symbol. These are common in games where the scatter symbol isn't as important or is simply used for other features instead;
Sticky Wilds: Sticky wilds stay in place after the round is over, helping users win more in subsequent rounds. If more wild symbols appear, they will all stack, which could create scenarios for extremely large payouts;
Overlay or Replacement Wilds: These are wild symbols that appear at the end of a slot round, replacing other symbols to benefit the player's odds and helping them achieve winning combinations where the spin didn't make it possible at first;
Moving Wilds: These special wild symbols move from one place of the reels to another after the round is over, creating winning combos along the way. These are generally present in high-volatility slot games.
Bonus Symbols
Bonus symbols are what I previously referred to as Feature-Trigger scatters. I'm including the bonus symbols here because many people are unaware that they're usually just scatters that trigger a different effect, such as a bonus round.
Jackpot Symbols
Much like bonus symbols, jackpot symbols are triggered like scatters, but they have a simple purpose: taking you into the jackpot round of a specific online slot.
Casino Wizard Tip
Some progressive jackpot games don't require players to gather jackpot symbols, as their jackpot rounds are triggered at random.
These symbols are present in progressive jackpot slot games (slots that collect money from every player to create a pot that will then be paid out to a lucky winner) and give you access to the massive prize.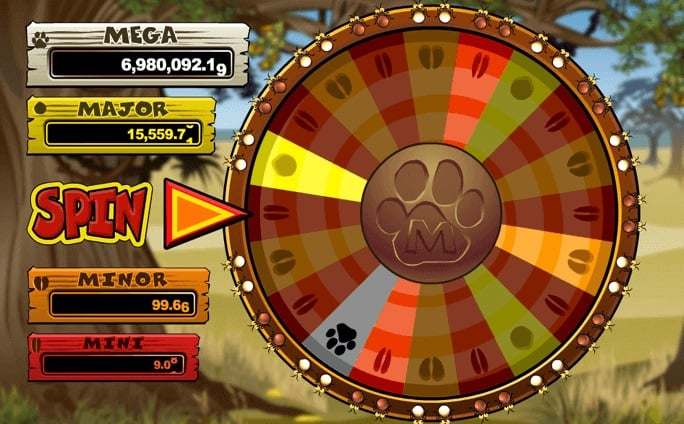 Slot Machine Icons and Their Behavior
Slot machine symbol behavior is usually self-explanatory. Symbols fall into place and, should similar symbols line up in the same paylines, then you'll receive a prize based on how much money you've staked. However, some online slots make their symbols behave a bit differently to create unique gameplay mechanics. The most popular ways in which symbol behavior breaks the norm are as follows:
Stacked Symbols
Stacked symbols are symbols that occupy an entire payline when they drop. Even though the vast majority of stacked symbols are wilds, as explained above, some games incorporate standard symbols with stacked features to help create paylines without incorporating wild symbols.
Sticky Symbols
Sticky symbols stay in place after a round is won, helping you create additional winning combinations in subsequent rounds. Games with sticky symbols tend to have a high volatility due to the nature of how these games work, as each subsequent winning round tends to pay out more than the last.
Cascading Symbols
Cascading symbols refer to symbols that fall from above after the player lands a winning combination on any payline. The symbols that win the combination for the player "explode" and new ones "cascade" from above, helping users win more money without spinning the reels and based on how much they originally staked for the round.
Slot Symbol Mechanics & RNG
RNG stands for Random Number Generator, which is a piece of software present in every fair slot that generates millions of numbers per minute and only stops when the player clicks on the "Spin" button in the online slot that they're playing. The number generated by the RNG represents the placement of the symbols in the reels, which means that RNG plays a crucial role in how online casino slots work.
Land-based casinos and physical slot machines have a microchip that contains the necessary information to make the RNG work, and these need to be checked by regulators to ensure that it is unaltered. Let's look at some key facts about RNG and how it affects slot symbols:
The RNG dictates the RTP (Return to Player) percentage of each slot. The likelihood of the RNG stopping at a favorable number for the player is what defines how profitable a game is and how likely players are to achieve winning combinations;
RNG always favors the house, but how much it favors the house is what dictates how fair a game is;
Random Number Generators also define the variance/volatility of an online slot game. If the RNG is set up so winning rounds don't come as often but pay out a lot of money when they do come, then slot symbol combinations are likely to be quite profitable when winning rounds come around.
Classic Slot Machine Symbols
Classic slot machine symbols are the traditional symbols from which modern slot machines evolved. Before video slots, slots were actual machines with mechanical contraptions that worked by pulling a lever. Even though the mechanism is still present in many casino games, it's far more common to press a button when spinning the reels.
The symbols of old, which were really popuar in classic 3x3 (3 reels, 3 rows) machines were the following:
7
Bell
Lemon
Orange
Bananas
Cheerries
Watermelons
BAR
CASH
WIN
What are Slot Machines and Where do They Come From?
Slot machines were originated centuries ago. Modern slot machines are the product of years upon years of evolution, tweaking, and modifications that ranged from being overwhelmingly in favor of the casino to be much closer to offering a fair gambling environment to all players.
Slot machines are devices that come with at least three reels, with each reel having different symbols, and each symbol giving out different rewards depending on which ones you get per each spin. The concept of slot machines has always remained the same throughout history, even though the machines themselves have changed in shape, form, and even in the way you play them (land-based versus the modern digital slots).
The best online slots in the world are, currently, some of the most played casino games in the iGaming industry. They come packed with amazing in-game bonuses, rewards, and prizes that might seem overwhelming at first, but they're quite easy to understand. I'll explore how they work in the next few paragraphs.
Types of Online Slots
Online slots have always remained true to their original concept, but the games have evolved massively through the years to the point where they have become works of art that represent the iGaming industry like no other games out there.
Having become much more emblematic to the world of online casinos than traditional table games, online slots are the most released types of games and, henceforth, companies are always looking to create innovative titles to keep the feeling of repetitiveness away from these games. There are five main types of online slots, with each of them having many variants as well.
Traditional Slots (3-reel slots)
These are the types of online slots that kickstarted the entire industry. Even though most modern online slots have now evolved to offer players 5-reels instead of three, they remain as the most popular and the most easily recognizable both by those not involved in the industry and newcomers. Three reels limit the number of paylines and symbols that you can have in the game, which is why the industry has moved on to more complex slots.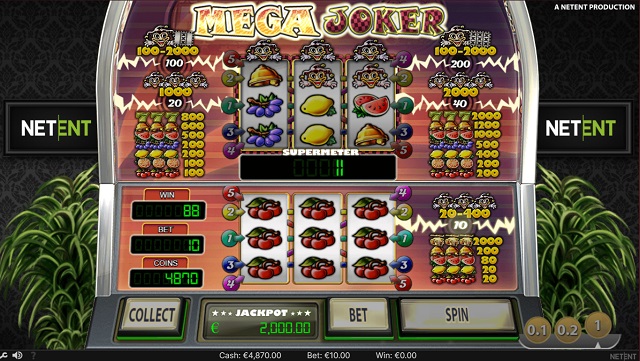 Modern Slots (5-reel slots)
The vast majority of slots that you'll find in the world's best online casinos are 5-reel slots, which give usually come with 10 paylines (at the least) and all of the symbols that I mentioned above. The concept, theme, music, artwork, and graphics of each game are completely different. This makes the gameplay feel authentic regardless of the game that you play!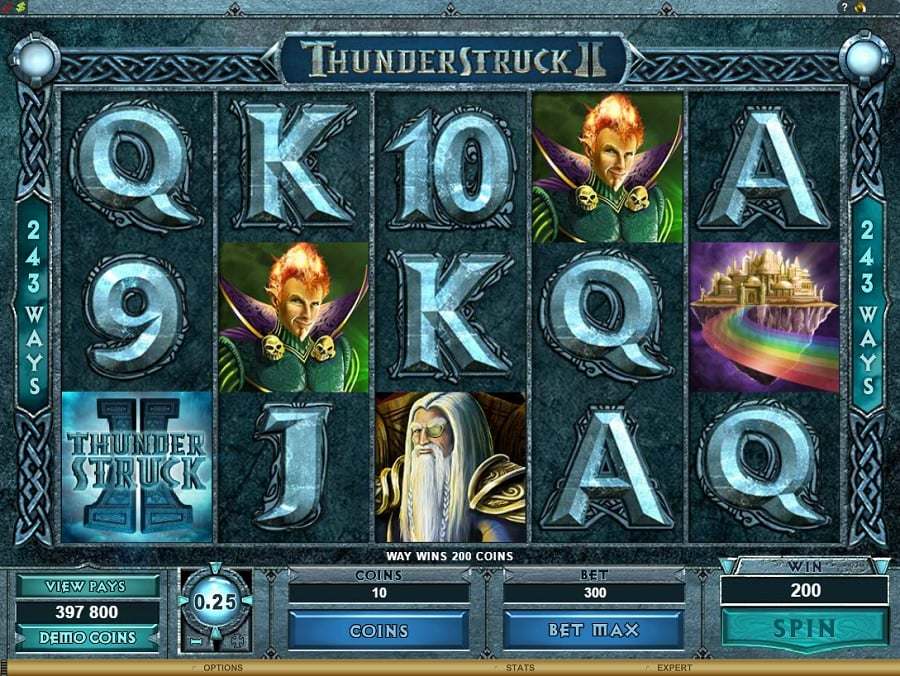 Progressive Slots
Progressive slots are online slots that have a built-in jackpot, which grows bigger with each bet placed by everyone who plays the game. Mega Moolah is the world's most famous progressive jackpot, but there are hundreds of others, including other Microgaming titles like Sisters of Oz, Wheel of Wishes and other WOWPot slots, or NetEnt's Divine Fortune and Mega Fortune.
Multiple Paylines
Modern online slot developers have incorporated crazy features to their games, making them much more dynamic and with each round feeling more unique than classic slot gameplay ever felt. This has given way to new creations that currently stand as fan-favorites in the industry, such as the fantastic Megaways games that give players over 100,000 paylines per spin – making them the most varied in the industry!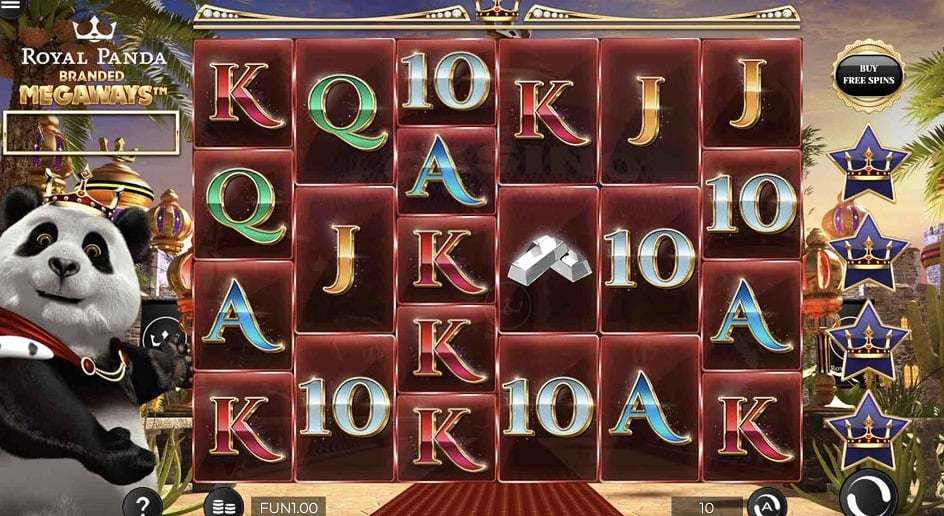 In-Game Bonuses of Online Slots
Every online slot has some sort of unique feature that makes it stand out from the rest. Even though many of these features offer similar benefits, they do make the game feel more unique for the sheer fact that they share the game's theme, which makes them fitting of the slot machine that you're playing. The main types of in-game bonuses that you'll find when playing the world's best slots are as follows:
Free Spin Rounds - Free spin rounds are often triggered after managing to land a certain number of symbols (or wilds) in a row. They can also be activated by achieving certain accomplishments within an online slot, which menas you can obtain them in many different ways. You can receive dozens of free spins in a single bonus round!
Multiplier Bonuses - Multipliers are rewards that, when active, "multiply" the value of a winning round by the value of said multiplier. Some slots let you earn multipliers of more than 10 times the value of a win, turning average wins into highly profitable ones. You'll often find multipliers within free spin rounds.
Random Reward Selectors - Random reward selectors are very common in those online slots that come packed with features. These random reward selectors usually replace a round within the game, which will have you selecting a random reward out of a selection of hidden boxes, These rewards could grant you free spins, free cash, or multipliers.
Online Slot Bonuses - Learn Slot Machine Signs with Free Bonuses
If you're looking to play online slots for free, there are a couple of ways for you to do it. The best one is to check out our list of bonuses at the Casino Wizard, where I mention the world's most prominent promotions to claim from anywhere on Earth. Two of the world's main types of bonuses are free money bonuses and free spins; you'll find the very best of them in the following casinos:
| | | |
| --- | --- | --- |
| 1 | | Claim bonus |
| 2 | | Check current bonus |
| 3 | | Claim bonus |
| 4 | | Claim bonus |
| 5 | | Claim bonus |
The Best Online Slots to Play in 2020 (and Where to Play Them!)
Now that you know all about how online slots work and why they're some of the most popular games in the world, it's time for you to get down to business and play the absolute best slots on the planet. Apart from telling you which are the hottest slots and why they're as popular as they are, I'm also going to dive deep into the world of online casinos to tell you exactly where you can play these games and use bonus cash and bonus spins to play them.
If you're looking to play the best casino games in the world, then you've come to the right place!
Mega Moolah
I'm starting off this list of games with Mega Moolah, which is the world's most popular jackpot slot, to introduce you to the world of online slots with the right foot. This game's major jackpot pays out multiple times a year depending on the number of people that play and the total amount of prize money that gets collected. Apart from being the most profitable jackpot slot in the world, it's also the most played progressive jackpot game.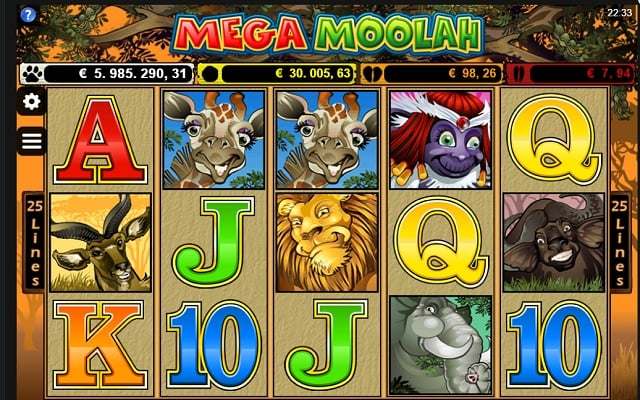 It comes with all the features that you need in order to make a killing in rewards, but it also makes players lose a fair share of money whilst hunting for that major jackpot that they all want.
Starburst
Starburst is the world's most popular online slot machine. This 5-reel, 10-payline game has been around since 2012 and it still remains as one of the all-time favorites of the industry almost a decade after its release. Created and fully developed by NetEnt, Starburst is often allowed to be played for free in some of the world's best online casinos.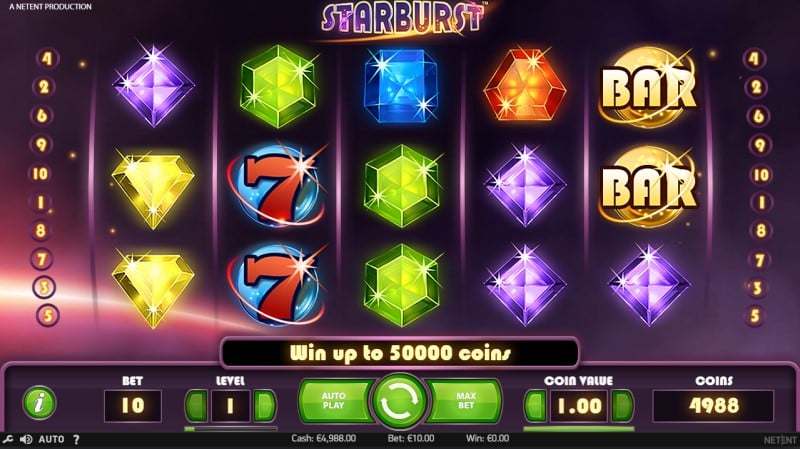 The game gives players a good chance to make a profit but doesn't put the casino in too much of a compromising position either with its standard 96% RTP, but the game's graphics and sounds are truly the two reasons why this title has stayed as popular through the years.
Book of Dead
Even many years after its release, Book of Dead still remains as one of the all-time most popular online slots to play in 2020. You can visit dozens of the world's best online casinos and claim bonuses that will allow you to play this fantastic game completely for free. This game is based off on the popular "Book of Ra" Las Vegas' slot, which made its way to the world of online casinos a while back.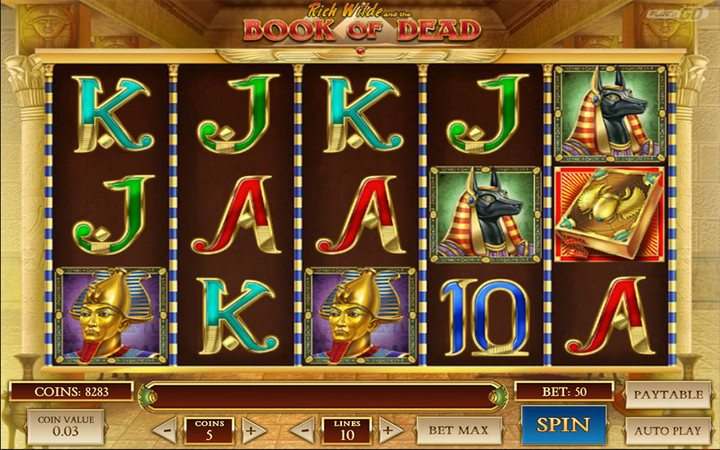 Book of Dead is far more popular in the iGaming world than its Las Vegas counterpart, though. This is mainly due to it being Play N Go's flagship slot. The game comes packed with dozens of free spin bonuses waiting for you to trigger them, as well as many wild symbols and scatters that you can activate by achieving different combinations each time that you spin the reels.
Where Can I Play These Amazing Games?
As they are developed by the world's leading developers like NetEnt, Microgaming, and IGT, you can expect to find all of these games in the top online casinos in the world. Where you choose to play is up to you – but I've given you the best options that the industry has to offer! You can also check out the upcoming table to find the best casinos in the world without having to leave this page. I'm really making it as easy for you as physically possible – and I know you'll love it.
Frequently asked questions
Older slot machines used fruit symbols as the payouts were given in fruit-flavored gum to avoid problems with the gambling authorities at the time.
The best slot machine symbols are the highest-paying standard symbols, the wilds, and the scatters.
The BAR symbol is a package of chewing gum. It's in line with the reason why old slot machines always used fruit symbols to avoid prosecution.
Wild symbols are symbols that serve the purpose of any other symbol in the same slot. They replace other symbols in any payline to help players win more money.
The number 7 is used in slots due to it being considered a lucky number throughout history. It's a token of good luck.
The oldest slot symbols mixed the symbols found in modern cards with others like a horseshoe and a bell.
Modern slot machines cannot be tricked, as they use a random number generator to determine the results of each round.