Slot machines are extremely varied and each one truly feels extremely unique. Understanding slot machines, though, can prove to be quite a daunting task if you're just picking them up. There is a wide variety of symbols and in-game combinations that change the outcome of each spin that you make.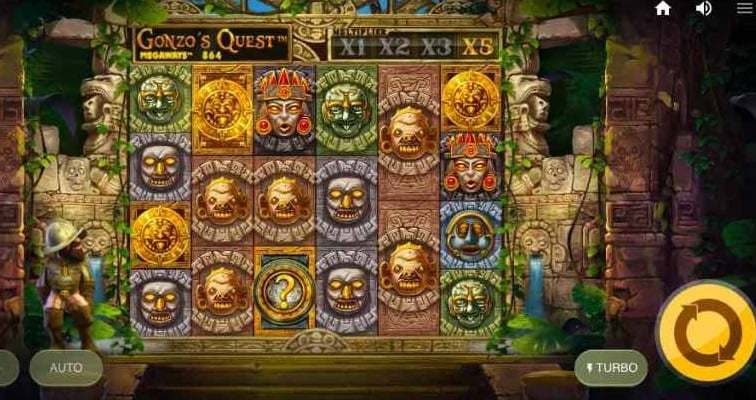 We know that new players can struggle with this, but don't worry: we've got your back. We're going to tell you all about online slots and how they work – ranging from the basics as to what each symbol means to the bonuses and modifiers that make these games some of the most played in the online casino industry.
What are Slot Machines and Where do They Come From?
Slot machines were originated centuries ago. Modern slot machines are the product of years upon years of evolution, tweaking, and modifications that ranged from being overwhelmingly in favor of the casino to be much closer to offering a fair gambling environment to all players. Slot machines are devices that come with at least three reels, with each reel having different symbols, and each symbol giving out different rewards depending on which ones you get per each spin. The concept of slot machines has always remained the same throughout history, even though the machines themselves have changed in shape, form, and even in the way you play them (land-based versus the modern digital slots). The best online slots in the world are, currently, some of the most played casino games in the iGaming industry. They come packed with amazing in-game bonuses, rewards, and prizes that might seem overwhelming at first, but they're quite easy to understand. We'll explore how they work in the next few paragraphs.
Symbols and How They Work
Even though most online slots vary in shape and form, you will always find symbols in each one of them, which will allow you to unlock different rewards depending on what each symbol represents. As such, we'll be making a list of the four most prominent symbols in the online slot industry to help you get a better grasp of them and understand the types of bonuses that each one unlocks. Keep in mind that, in most online slots, you will need to get symbols on the same payline in order to trigger their bonuses. You will also need to get them on the same payline starting from the leftmost reel – getting a combination of three symbols from the middle reel to the rightmost reel is likely not going to end up giving you any prize.
Regular Symbols
Regular symbols are the ones found in every slot game. They are always present regardless of the type of slot that you're playing, and they give you different rewards depending on how many of them you manage to get on the same payline. Regular symbols usually multiply your stake depending on which ones you get. You might get x1 your stake, or you might get up to x10, depending on the game that you're playing and how common the symbols are. The less common a symbol is, the higher your chances of earning more money.
Multiplier Symbols
Multiplier symbols are meant to give you more money than regular symbols, but they're far less common than their normal counterparts. These symbols are created with the sole intention of multiplying the amount of money that you can win and they can often be triggered in chains, which means that you can end up multiplying a previous multiplier if you happen to get two in a row.
Scatter Symbols
Scatter symbols don't need to be on the same payline in order to be activated. In most online slots, you will activate the effects of a scatter symbol if you happen to get three or more in the same spin. These usually unlock different effects depending on how many scatters are present. If you get three on the same spin, chances are that you will get a solid albeit small reward – like 5 free spins, for example. In some cases, if you get more than 4 symbols, you can trigger rewards worth dozens of times your stake or even 30 free spins to use within the online slot that you're playing.
Wild Symbols
Wild symbols work as replacers for any other symbol, much like a wild card on the world's most popular card games. Wild symbols allow you to create different combinations and they're often the easiest way to trigger various paylines within the same spin. Much like it's the case with scatter symbols, wilds are difficult to find. Some games revolve around triggering wild symbols and even allow you to get crazy combinations of these in your reels, which could see you earn rewards up to x10,000 your stake should you manage to feel the board with wild symbols all over the paylines!
Types of Online Slots
Online slots have always remained true to their original concept, but the games have evolved massively through the years to the point where they have become works of art that represent the iGaming industry like no other games out there. Having become much more emblematic to the world of online casinos than traditional table games, online slots are the most released types of games and, henceforth, companies are always looking to create innovative titles to keep the feeling of repetitiveness away from these games. There are five main types of online slots, with each of them having many variants as well.
Traditional Slots (3-reel slots)
These are the types of online slots that kickstarted the entire industry. Even though most modern online slots have now evolved to offer players 5-reels instead of three, they remain as the most popular and the most easily recognizable both by those not involved in the industry and newcomers. Three reels limit the number of paylines and symbols that you can have in the game, which is why the industry has moved on to more complex slots.
Modern Slots (5-reel slots)
The vast majority of slots that you'll find in the world's best online casinos are 5-reel slots, which give usually come with 10 paylines (at the least) and all of the symbols that we mentioned above. The concept, theme, music, artwork, and graphics of each game are completely different. This makes the gameplay feel authentic regardless of the game that you play!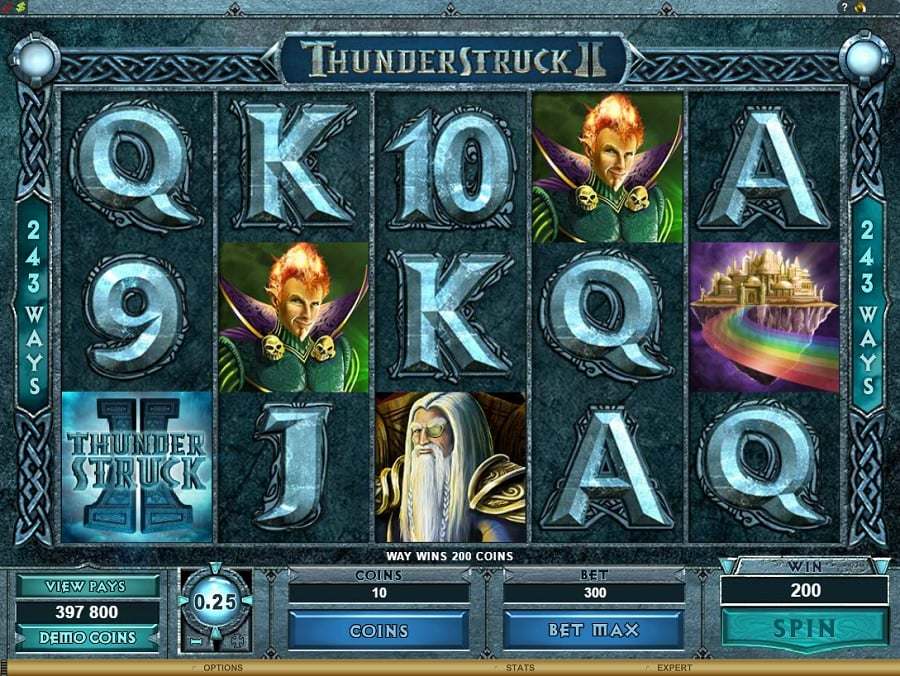 Progressive Slots
Progressive slots are games where you build up your rewards with each time you spin the reels. You'll be "progressing" further and further so you can unlock better rewards, but the caveat with these games is that your initial chances to make a profit are low. The more you play, the better chances you'll get at improving your odds.
Multiple Paylines
You'll be surprised to see some of the games that currently make up the iGaming industry. There are online slots that come packed with crazy features and dozens upon dozens of paylines, some of which resemble games like Tetris much more than traditional slot games. This has given way to new creations that currently stand as fan-favorites in the industry, such as the fantastic Megaways games that give players over 100,000 paylines per spin – making them the most varied in the industry!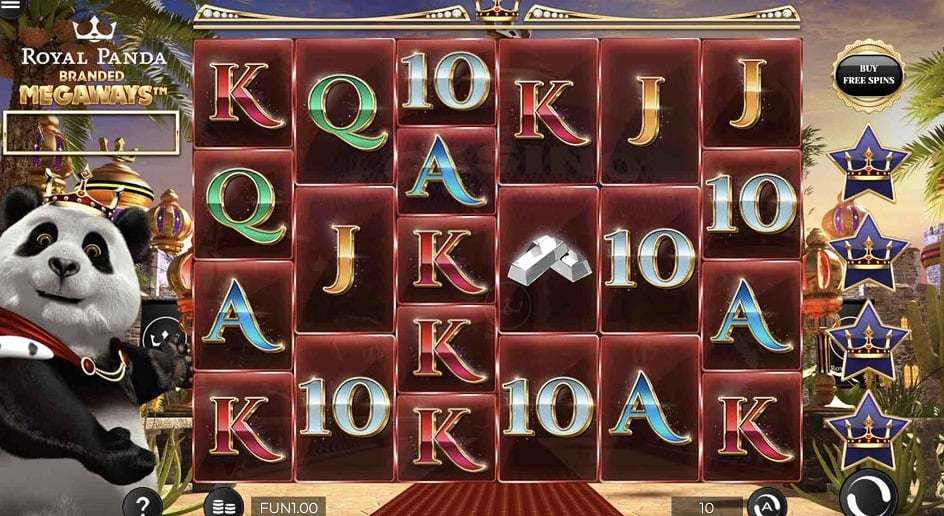 In-Game Bonuses of Online Slots
Every online slot has some sort of unique feature that makes it stand out from the rest. Even though many of these features offer similar benefits, they do make the game feel more unique for the sheer fact that they share the game's theme, which makes them fitting of the slot machine that you're playing. These themed features are some of the things that make online slots feel so unique and one of the reasons people love them. Land-based slots (especially traditional slots) don't offer the same level of immersion that online slots have managed to reach in modern times. There are also some mainstream features that seem to be present in most games, such as free spin rounds, but even those tend to be activated in a different way in every game that you play.
Free Spin Rounds
Free spin rounds are often triggered after managing to land a certain number of symbols (or wilds) in a row. They can also be activated by achieving certain accomplishments within an online slot, so the way in which you activate them can vary greatly depending on the game that you're playing. With that said, most modern online slots offer players the chance to activate these free spin rounds in one way or another. Part of what makes these games so good is that the way in which you activate free spin rounds is always different, so no game ever truly feels the same.
Special Per-Game Bonuses
These types of bonuses vary depending on which game you're playing, as they're unique to each online slot. Not every online slot has them, of course, but it's fair to say that well-designed slots that do have these features tend to feel quite unique. They vary from themed bonus rounds to special modifiers that are directly related to in-game symbols. We're calling them "per-game" bonuses for the sheer fact that they're different in every game. You don't really know what you're going to get until you play the game and see how it works.
Random Reward Selectors
Random reward selectors are very common in those online slots that come packed with features. These random reward selectors usually replace around within the game, which will have you selecting a random reward out of a selection of hidden boxes, none of which show its insides until you open them up. Depending on the game that you're playing, the rewards vary both in terms of quality, quantity, and type. Some games are almost exclusively designed to have these random reward selectors as their main source of bonuses and features for the players. You can usually expect to get extra free spins from these "boxes", but you may also get rewards in the form of cashable money. It really depends on the game that you're playing.
Online Slot Bonuses
If you're looking to play online slots for free, there are a couple of ways for you to do it. You can check out our list of bonuses at the Casino Wizard, where we mention the world's most prominent promotions so you can play in the best casinos for free, or you can check out even more specific bonuses that might better suit your needs – depending on what you're looking for.
Free Money Bonuses
Free money bonuses are very common in today's online casinos. Almost every single online casino that we've reviewed is home to free money bonuses in one form or another. These free money bonuses allow players to play online slots for free, but they can also be used to play other games in the online casino – as long as the rules of the casino allow you to do it. However, even in sites where you can spend bonus money anywhere you want, it might be better for you to spend it on slots, as they often give you better contribution rates toward the wagering requirements of each offer. If you're looking to play any online slot that you want and you want to do it with free money, there's no better way to do it than using free bonus cash. Those are the less restrictive types of bonuses that exist.
Bonus Free Spins
Free spin bonuses are designed for people to play online slots and online slots only. You may use them in some jackpot slots, but in most cases, you'll find yourself spending bonus free spins in traditional video slots or new multi-reel slots that have in-game, non-network jackpots. Here, at The Casino Wizard, we have a large selection of free spin bonuses that you can claim in the best casinos in the world. From deposit bonuses to no deposit bonuses, there are multiple ways in which you can get your hands on a quality selection of free spins. You just need to be ready to play in the best casinos in the world and, perhaps, spend some of your cash to claim the offers!
The Best Online Slots to Play in 2020 (and Where to Play Them!)
Now that you know all about how online slots work and why they're some of the most popular games in the world, it's time for you to get down to business and play the absolute best slots on the planet. Apart from telling you which are the hottest slots and why they're as popular as they are, we're also going to dive deep into the world of online casinos to tell you exactly where you can play these games and use bonus cash and bonus spins to play them. If you're looking to play the best casino games in the world, then you've come to the right place!
Mega Moolah
We're starting off this list of games with Mega Moolah, which is the world's most popular jackpot slot, to introduce you to the world of online slots with the right foot. This game's major jackpot pays out roughly twice a year depending on the number of people that play and the total amount of prize money that gets collected. Apart from being the most profitable jackpot slot in the world, it's also the most played one out of the bunch. It comes with all the features that you need in order to make a killing in rewards, but it also makes players lose a fair share of money whilst hunting for that major jackpot that they all want.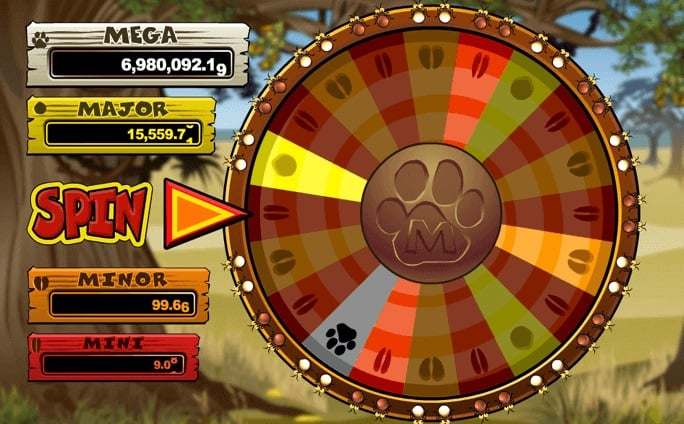 In fact, with its 88% average RTP, it's safe to say that many people lose a chunk of their cash while playing Mega Moolah. That's what allows the game to collect the money needed to activate the major jackpot! It's truly one of those titles that jackpot hunters love, which is why it has become such a mainstay in the industry's "most popular" sections.
Reel Rush
Reel Rush is another one of those NetEnt games that you've probably heard of before if you've been playing casino games for more than a month or two. This is also one of the most popular slots on the planet, even though playtime in this game is not often given as a reward in the world's most popular online casinos. Nevertheless, paying a quick visit to the slot sections of the world's most popular casinos will let you see just how it's always part of the "most played" games in any casino where you can find it. It combines the concept of classic symbols with many of the features that make video slots much more popular than traditional slots, like unlockable extra symbols, re-spins, free spins, and many other amazing features waiting for you to find them. The game caters to the player's needs of always being rewarded – and it does it in the best way possible. The game's volatility makes it feel like one of those titles where you'll never spend around without claiming a reward.
Starburst
Starburst is the world's most popular online slot machine. This 5-reel, 10-payline game has been around since 2012 and it still remains as one of the all-time favorites of the industry almost a decade after its release. Created and fully developed by NetEnt, Starburst is often allowed to be played for free in some of the world's best online casinos. The game gives players a good chance to make a profit but doesn't put the casino in too much of a compromising position either with its standard 96% RTP, but the game's graphics and sounds are truly the two reasons why this title has stayed as popular through the years. With Wild symbols showing up everywhere and a fantastic combination of classic symbols and graphically-renewed artwork, this game is set to stay as the main slot in the industry for years to come. We're more than looking forward to seeing an online slot that is capable of displacing Starburst, but we know how difficult it will be as the only one that has come close has been Book of Dead.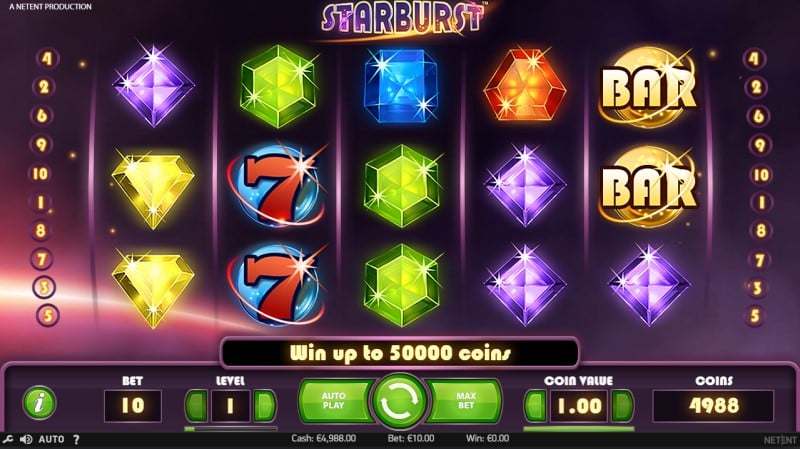 Book of Dead
Even many years after its release, Book of Dead still remains as one of the all-time most popular online slots to play in 2020. You can visit dozens of the world's best online casinos and claim bonuses that will allow you to play this fantastic game completely for free. This game is based off on the popular "Book of Ra" Las Vegas' slot, which made its way to the world of online casinos a while back. Book of Dead is far more popular in the iGaming world than its Las Vegas counterpart, though. This is mainly due to it being Play N Go's flagship slot. The game comes packed with dozens of free spin bonuses waiting for you to trigger them, as well as many wild symbols and scatters that you can activate by achieving different combinations each time that you spin the reels.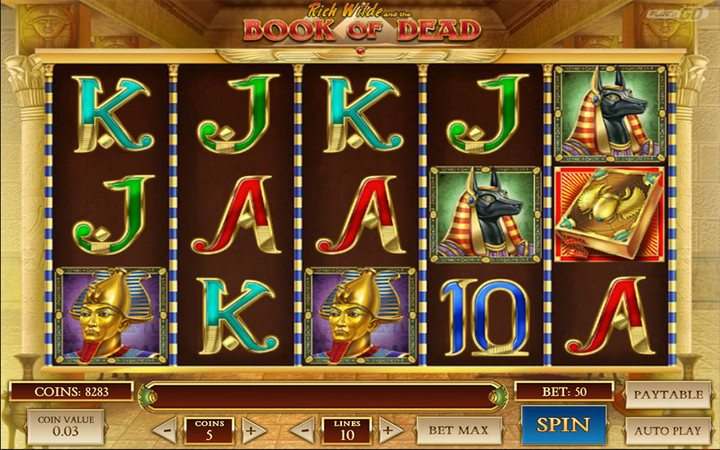 Where Can I Play These Amazing Games?
As they are developed by the world's leading developers like NetEnt, Microgaming, and IGT, you can expect to find all of these games in the top online casinos in the world. Where you choose to play is up to you – but we've given you the best options that the industry has to offer! You can also check out the upcoming table to find the best casinos in the world without having to leave this page. We're really making it as easy for you as physically possible – and we know you'll love it.
Last updated
October 21, 2022