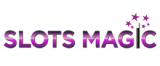 The world of online gambling is enriched by platforms that care for the safety and entertainment of their users, and that's exactly what Slots Magic brings to the table. This popular online gambling site is known for the high quality of its awesome slot games. In fact, the Slots Magic casino is one of the best places on the internet for you if you're looking to play instant win games. The site has been around for quite a while already, and their repertoire of slots and progressive jackpot games keeps growing by the day. Being provided by developers such as NetEnt, the quality of what the site has to offer is nothing short is unquestionable. However, it's still only natural to wonder what's so good about the Slots Magic casino if you haven't' visited it before.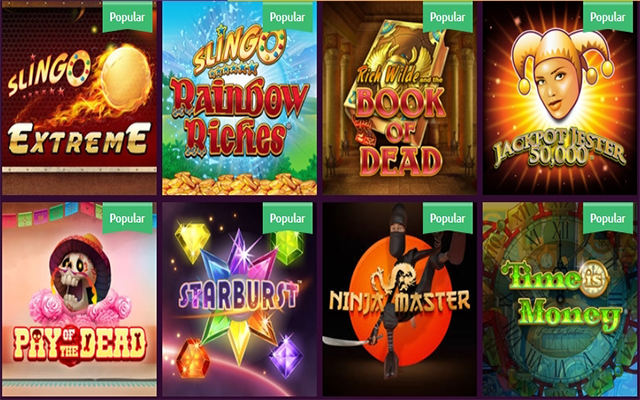 The answer is rather simple – their bonus promotions. They offer some of the best casino bonus codes that you'll find, with highly lucrative rewards in return for your commitment and investment.
Slots Magic Welcome Bonus 100% up to €100 Plus 50 Free Spins
This promotion is arguably the most claimed bonus of the site. It encourages every new player to commit a small sum of cash to the casino and get very lucratively rewarded as a consequence of their investment. In fact, the Slots Magic match deposit bonus is one of those welcome bonuses that will get you going rather quickly with a significant sum of bonus cash to invest on the site. Your deposit will not only be matched by 100% for up to €100, but your account will also receive 50 free spins that can be spent in the best online casino slots that the site has to offer. You may also use the bonus cash that you're given to play all slots available on the Slots Magic website, bar a couple of exceptions that we'll be listing further down this article. The Slots Magic casino shows that every player who wants to earn some free cash can do so by visiting their site and creating an account for the first time. All you need to do is make a small deposit and receive a bonus amount that equals it. Your deposit doesn't even need to exceed Є20 if you don't want to – you get to choose how much of this bonus you wish to claim. You'll need to enter the bonus code MAGIC order to receive this promotion. Keep in mind that you must enter it in all caps, and when prompted to do so in the bonus code section of the website. You should receive all of your bonus free spins almost instantly, and your match deposit bonus will be rewarded as soon as the money is accepted by the bank and casino.
Using the Free Spins
The free spins that come with the Slots Magic bonus offer can be used in the awesome Book of Dead game, which is one of those slot games that players from all around the world love. This game is offered by many casinos as part of welcome promotions, but you'll hardly find a website that willingly lets you spend over 20 free spins on this game considering how lucrative it is.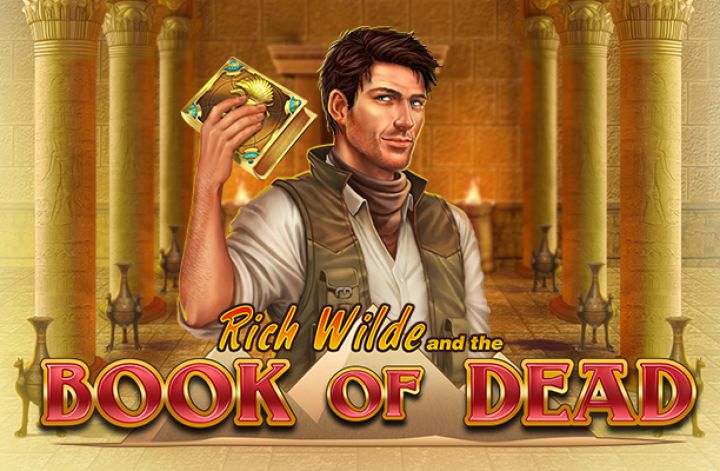 Having great money-making potential is just one of the many perks of the Book of Dead game, though. The slot is often rewarded as stunning in terms of graphics and gameplay, delivering a level of immersion and fun that not many other slots tend to bring. The developer of the game knows this, and that's why it offers Book of Dead in so many online casinos around the world. Keep in mind, however, that the bonus free spins are restricted to a set of rules and guidelines that you need to meet in order to claim the cash generated by using them.
Bonus Rules
This Slots Magic bonus is subjected to a wagering requirement of 60 times the amount of bonus cash received. As such, if you happen to make a deposit of €100 and receive an extra €100 as a reward, your account balance total would be sitting at €200. However, you'd only need to wager the €100 bonus a total of 60 times before claiming the rewards. The free spins obtained with this promotion are subjected to a similar requirement, as you'll need to wager 60 times the bonus money generated by using the free spins. Each free spin is worth €0.10, and after you finish playing with all of them, the bonus cash won't be able to be withdrawn from your account until you fulfill the wagering requirements. You may only play with the free spins on the Book of Dead game, but the free money can be more easily spent in other games available on the site. However, keep in mind that some of the games available on the Slots Magic casino have different stake weights than others, which could make it more difficult for you to comply with the wagering requirements of the bonus.
Exceptions
The Slots Magic casino offers this bonus code promotion as a one-time offer. You may not create various accounts to claim the offer more than once, as this would be deemed as bonus abuse. You can, however, claim other casino promotions once this bonus is fully spent. It's not okay to use VPNs to register multiple times on the site and you can get banned for doing so. Furthermore, you may not claim other deposit promotions until after the bonus money has been fully spent from your account. The free spins act as a separate reward, but the money itself must be spent before claiming any other of the Slots Magic promotions.
Free Spins for a Year Plus 100% Match Deposit Bonus (up to €100)
This particularly unique promotion lets you claim a year of free spins by entering the code Y520 to your account. It's one of those promotions that you rarely see online, and when you do see it, it's entirely necessary to go and claim it. You'll get a 100% match deposit bonus, which on its own is already good, but you'll also get 50 instant free spins plus 520 free spins over the course of a year. The caveat of this promotion is that the Slots Magic Casino requires you to make a deposit of at least €50 in order to claim it, but you'll be ensuring that you'll play the best slot games for over a year. This promotion is far less restrictive in terms of free spin usage than any other bonus code promotion that you can find on the Slots Magic website – you'll be able to enjoy any slot game available on the site.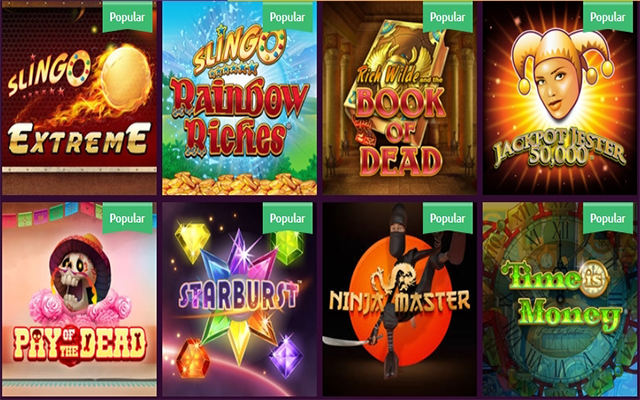 This promotion, however, is not meant to be used on other casino games. The main objective of the slots Magic casino is to get you to play the slot games available on the site, so any other type of game should be avoided to be played with the bonus cash, the bonus free spins, or the bonus money generated by using the spins themselves. Your account will be credited with 10 free spins each week for 52 weeks, putting your total free spin rewards on 520 after a year. You'll need to spend these free spins soon, however, so you cannot hoard them and spend the 520 after the year of rewards goes by.
Bonus Rules
Considering how unique this promotion is, it's only natural that it has a particular set of rules that even set it apart from other Slots Magic bonuses. For example, there are limitations as to how you get to spend those free spins. As soon as you make your deposit, your account will be granted 50 free spins plus up to €100 in match deposit bonus balance. However, the free spins that you receive as part of the yearly offer must only be spent after the original 50 free spins are done. As such, you must spend those spins as quickly as possible – each time you receive 10 free spins, you only have one week to use them before they expire. Always keep in mind that the yearly free spins must be spent during the following week after you receive them. You may not stack them to spend them together. Furthermore, the wagering requirements of this offer are x60 the amount of money that you earn from each batch of spins. Each free spin is worth €0.10, and you may only earn up to €100 per batch of free spins given to you during each week. If you're very lucky, you may earn up to €5200 in free spin rewards by just making an initial deposit of €50 – that's one of the best and most lucrative return rates that any online casino promotion offers, so be sure to claim it you're a fan of slots! This promotion honors the name of the casino and all bonus free spins should be spent in the site's most popular online slots.
Last updated
May 24, 2022