Best Wager Free Bonus ✅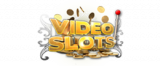 Battle of Slots at Videoslots Casino - All You Need to Know
The Videoslots casino staff have come up with a cool and innovative way to keep their players entertained, as well as to attract new casino enthusiasts into the site. They've created a new game mode called Battle of Slots, which is a one of a kind type of game mode that has completely revolutionized the way we look at online casino slots.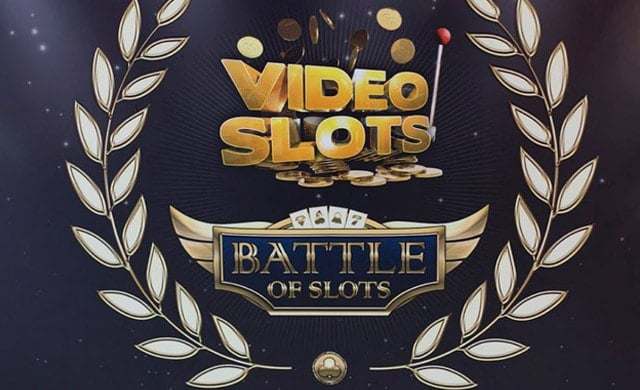 Many online casinos tend to struggle to find something unique that they can offer to players, but the Videoslots casino has done an amazing job at finding exactly what people want: something new that promises to pay out a lot of money to those who are luckier than the rest.
In fact, Battle of Slots is ideal to be played by any gambler who feels that they're either on a roll or on a high streak of good luck. Who knows? You might walk out with a ton of cash without even having to pay a penny to get started!
What is Battle of Slots at Videoslots?
Battle of Slots is a game mode that can only be found in the Videoslots casino. As such, no other casino offers a service that even comes close to this mode. In Battle of Slots, you'll get matched up with other players that are also looking to play slots, and you'll have the chance to win a lot of prizes without having to pay a registration fee.
Battle of Slots will place you in a lobby with other players who are also searching for a tournament, and you will all go head-to-head in an attempt to earn more cash in online games than the rest of the competitors. The winner takes a huge chunk of the prize, but the first few places also get the chance to enjoy plenty of benefits offered by the Videoslots casino.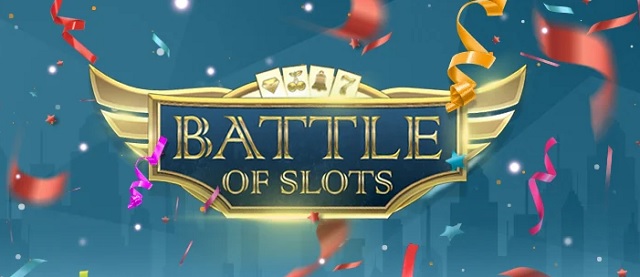 Amongst the awesome prizes that you can earn, the Videoslots casino offers free spins (which allow you to play some of the site's best slots) as well as large sums of money. The rewards depend on the type of battle that you're participating in, so if you want the best rewards, you'll need to participate in the paid battle offered by the site.
However, you may also claim incredible prizes if you don't want to spend cash to play on any battle. The site offers any player who has made a deposit of at least €20 and gambled at least €200 within the span of 1 week to participate in these awesome tournaments and take a chance to earn a lot of money in the process.
There are various types of battles that you can enjoy, so be sure to read each one's rules as thoroughly as possible to take full advantage of what the site has to offer.
How to Win in Battle of Slots?
Winning in Battle of Slots isn't the most complicated thing to do in the world, and the fact that you don't need to finish first in order to get rewards makes it even better, as it gives everyone better odds of winning. However, you do need to be luckier than the rest with your spins if you want to finish the competition in first place!
Be sure to respect the timer of each competition and don't let time pass you by. If time runs out and you still haven't played all your spins, then you're very unlikely to make any winnings from the tournament. Spend your spins as quickly as possible and hope for the best – you might walk out with an extremely large profit after the clock runs its course!
Do You Earn Real Money in Battle of Slots?
You do, but it depends on how you want to play the Battle of Slots. Some game modes offered within this awesome addition to Videoslots require you to pay cash in order to play them. Those game modes allow you to earn cash depending on your final position and how well you do when compared to other players and their results.
However, the most basic Battle of Slots game mode allows every member of the Videoslots website to take part in the event, hence making it more restrictive in terms of the rewards that it gives away. Free events will only net you monetary profit if you happen to make your way towards one of the leaderboards, in which case you can earn awesome free spins and bonus cash.
In general, when participating in a paid battle, you should expect to make around 30% to 40% of the overall pool of money when you finish in the first place. The rest of the money is usually divided amongst the rest of the top 5, with the casino keeping just a small commission. As such, your prizes will be higher as the number of participants goes up.
There is a minimum number of players who need to be registered to take part in one of these tournaments, though. If the requirement is somehow not met, the money paid by each participant will be returned to their account balance and the tournament will be canceled.
Types of Battle of Slots Modes
There are three main types of battles that you can select, with some other variations also being offered by the Videoslots casino. Each game mode has its pros and cons, and it's up to you to decide which is the better-suited option for you.
Sit N' Go Battles
Sit N' Go games are paid entrance games that allow players to wager quickly and then move on to other activities. These battles are ideally suited for those looking to make a quick buck without spending a lot of time on the site, as they're very fast-paced and players rarely need to invest too much time playing them.
They work like any other head-to-head online competition: you get presented with a room that has slots that must be filled, with each player taking one spot until the competition is ready to start. You'll need to pay a small sum of cash to participate as well, so these tournaments are ideal for those who don't want to spend a lot of money. Any amount between €3 to €25 is enough to get started on one of these battles.
Freeroll Battles
These awesome battles don't require you to pay any money to participate in them. All you must do is register and hope to win a ton of free spins as a reward! You'll get to play some of the best slots on the site without having to risk your own money, but with the chance of earning hundreds of free spins as a reward.
Jackpot Battles
Otherwise known as Jackpot Chases, these battles are rare but allow players to participate in competitions where they aim to progress far in jackpot slots. As such, winners could walk out with millions of euros as rewards, provided that they're lucky enough. If you're looking to take your chances and you're feeling lucky, then Jackpot Chases are what you need in your life!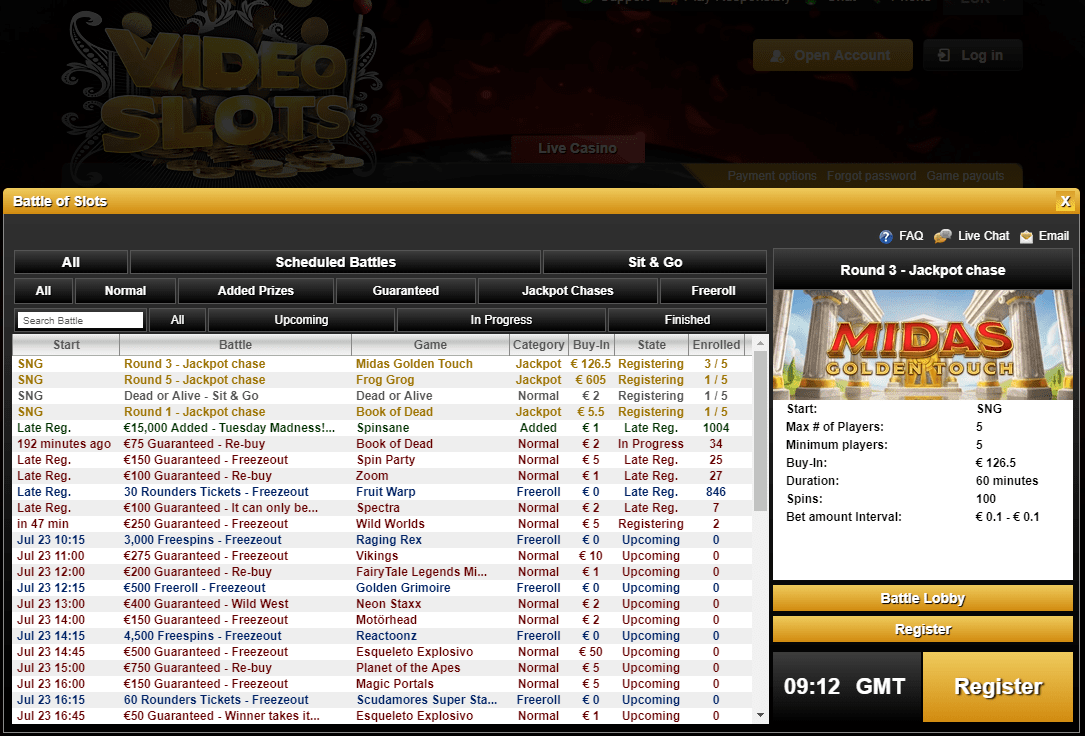 Useful Tips for the VideoSlots Battle of Slots
You need to be aware, first and foremost, that free spins won in these competitions are still subjected to a wagering requirement of x40. You'll get to spend them on the best slots on the internet, but you'll need to comply with the wagering requirements before you can withdraw any winnings to your account.
There's also an important rule that you must know before participating – if there's any bonus money in your account, even if it's the welcome bonus, you are not eligible to use it to pay for your entry fee in a Battle of Slots. However, if you participate in a tournament where prize money is guaranteed (and you pay to enter), then the winnings of the tournament will go straight to your account balance. That means that it's instantly withdrawable!
Just be patient and participate in as many battles as possible – rewards are bound to come your way if luck is on your side!
Get Going Now! This Is Why You Should Play Battle of Slots
The real question should be: why not play Battle of Slots? The tournaments are super fun and serve as a gateway to awesome rewards, so losing your chance to participate in one of these tournaments seems like a dumb thing to do – and it is. Even if you don't want to risk any money, playing Freeroll battles gives you the chance to earn hundreds of spins to spend on the best games on the site.
Battle of Slots should also be played to try out new game modes. Most casinos don't offer options as unique as Battle of Slots, so if you're bored of playing the same vanilla games over and over again, the battles are exactly what you need to keep things fresh.
You may also spend all of your reward money in other Videoslots games, amongst which you'll find the best slot games on the internet by providers such as NetEnt. Don't miss your chance to play this awesome game mode – have fun and earn the best casino rewards today! Read our full Videoslots Casino Review here.
Last updated
June 21, 2023