PlayOJO Casino (No) Deposit Bonus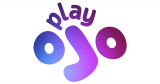 The PlayOJO Casino is known to be a fantastic site to claim bonuses because of the casino's fair wagering requirements and the leniency with which they approach rewards. That's not all, though: the PlayOJO website is also one of the best online casinos to claim bonuses at because of how easy it is to get your hands on the bonus money.

If you're one of those who aren't eager to spend their time and cash in other parts of the casino, then you might want to check out the PlayOJO website. It really gives you great options at claiming bonus money without overspending, which is a key feature to have in online casinos in general.
The site has its "Ojo's Specials" section, where you're presented with a plethora of quality bonuses that adapt to your location, and it also hosts dozens of online casino tournaments that make it easy for players to earn new rewards for themselves as long as they stay loyal to the casino.
PlayOJO Casino Bonuses – Quick Overview
1. Welcome Bonus – ACTIVE
At the PlayOjo Casino, registering on the site and making your first deposit will grant you a staggering 50 free spins to spend in the famous slot Book of Dead. The free spins are all wager-free, too!
2. Prize Twister - ACTIVE
A special PlayOJO game that rewards you with different prizes and the chance to earn a €25,000 jackpot!
3. Bonus Wheel – ACTIVE
The PlayOJO Casino has a special bonus wheel that you can spin as you collect more bonus points in the casino or by achieving certain milestones.
4. Hourly Jackpots – INACTIVE
Participate in PlayOJO and play online slots to participate in random jackpot drops. There are many jackpots to win every hour, so be active and see if you're one of the lucky ones to win the money!
PlayOJO Casino Bonus Overview – What You Will Find
The PlayOJO Casino experience has been one of our favorites thus far. The site is home to a large selection of online casino bonuses, starting with the PlayOJO Welcome bonus, an offer that will provide you with 50 wager-free spins on your first deposit!
To us, there's no better way to introduce players to an online casino than giving them the chance to claim money for free. The bonus free spins aren't worth a lot of cash, but the fact that you can spend them on Book of Dead and make a profit that isn't tied to be spent on the casino is just too good to not be tried out.
You can also check out the site's tournaments, as PlayOJO is known to host some of the finest daily rewards in the online casino industry. This is just one of those sites where you know that becoming a loyal member is going to pay off, and receiving PlayOJO bonuses is going to be a major part of your experience.
In fact, unlike many online casinos that make it so their bonuses are only a complementary part of their services, they play a crucial role in the PlayOJO casino and make it easy for players to claim extra rewards on top of what they will already earn for playing on the casino.
The PlayOJO Wheel – A Must-Try
One of our favorite parts of the PlayOJO Casino is the availability of a bonus wheel that allows you to claim extra money to spend on the site. The wheel approach is one of our favorite ways in which casinos reward players for their consistency, and it's an approach that we've seen with other world-class casinos.
Each of the wheels that you get to spin (there are three, in total) allows you to earn different types of rewards. Some of the wheels are meant for you to claim large wins, whilst others are meant to claim smaller ones.
However, they all give you access to fine rewards that you would otherwise be unable to earn in the PlayOJO Casino. It all depends on how much money you're willing to spend on the site, as the types of wheels that you get to spin are tied to your own PlayOJO expenditure.
That means that the PlayOJO Wheel is one of the best ways to reward high-rollers in the online casino industry – and we're loving every second of it. If you have the chance to try it out, don't let it slip. It's as worth it as bonuses come.
PlayOJO Casino Features And What To Do With Bonuses
The PlayOJO Casino gives players the chance to spend the bonus money across many parts of the site, which is why we think that this is one of the best casinos to claim bonuses at.
There are no limitations to many types of bonus money that you get on the casino because PlayOJO doesn't put many restrictions on it.
In fact, don't be surprised if you see the PlayOJO Casino introduce new bonuses that are all wager-free. This site really makes it fair for players to enjoy any type of reward that they want, which ensures a fantastically fair wagering environment for all sorts of gamblers.
We do have to say, though: if you're a high-roller, you're going to love what the PlayOJO Casino has to offer for you. There are many ways in which high rollers can spend their money at PlayOJO and maximize their profits without overspending. Whenever you see a high roller bonus at PlayOJO, claim it.
General Playojo Bonus Terms And Conditions
Even though the PlayOJO Casino has made it very easy for players to get their hands on extra bonus money, that doesn't mean that the site doesn't have any rules that need to be respected.
Reading rules is boring and often overwhelming, so we've gone through the PlayOJO terms and conditions and picked the most important rules for you to understand.
Keep in mind that bonuses at PlayOJO are not meant to be fully spent on the casino, but you might need to spend some of your bonus cash on the site!
Wagering Requirements of PlayOJO Bonuses
The main advantage of the PlayOJO Casino, and the reason why we're thoroughly recommending this site to our readers, is because most of the PlayOJO bonuses are free of any wagering requirements.
You don't even need to use our guide on how to quickly fulfill wagering requirements if you want to make the best of the bonuses on this casino. All you need to do is claim a bonus after making a deposit, spend a portion of it on the site, and then withdraw the winnings to your own bank account. It's really as easy as that in the PlayOJO casino and we absolutely love it.
Fair Wagers – A Must at PlayOJO
Given that the majority of PlayOJO bonuses are extremely lenient when it comes to the terms and conditions that oversee them, the site has made a list of rules that you must obey if you wish to have a successful gambling experience here.
The majority of the rules, that fall under the "Rewards and Game Policy" of the site, are meant to have players spend their bonus money in fair ways. Exploiting bonuses and placing low-risk bets to get more cash is frowned upon at PlayOJO.
There's also one "Fair Wager" rule that you must comply with: it is not allowed for players to only make deposits with the sole purpose of claiming bonuses.
We have a piece of advice for you that will serve you to make the best of PlayOJO bonuses without breaking any rules: make sure to spend a third or a quarter of your bonus-earned cash in the casino before withdrawing it.
That way, you'll be showing the site that you're spending money but you won't have to risk losing all of the bonus cash that PlayOJO has made available for you.
Last updated
July 27, 2022