Players' Choice Bonus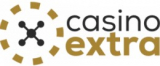 Discover the Best Casino Extra Games
The Casino Extra offers a selection of games with high RTP rates and random rewards that make the site a can't-miss online casino. With such a massive selection of games, though, we feel that it's important to review the ones that we like the most and those where players should be able to win the most money.
From roulette variants to the latest online slots, the Casino Extra has everything an online gambler needs to have a complete gambling experience; except, perhaps, an online sportsbook. Let's look at the best games available at Casino Extra to check out what to play!
5. European Roulette by Playson
Playson has produced some wonderful games through the years, but their take on European Roulette is as good as you're going to get in a casino that lacks NetEnt virtual games. Give a try to this popular casino title if you love virtual gaming tables and enjoy an almost life-like experience with a great overview of the table.
We love to sit and play virtual table games with no live dealer from time to time. If you do too, then you should give this European Roulette table a try. We're sure that you'll love it.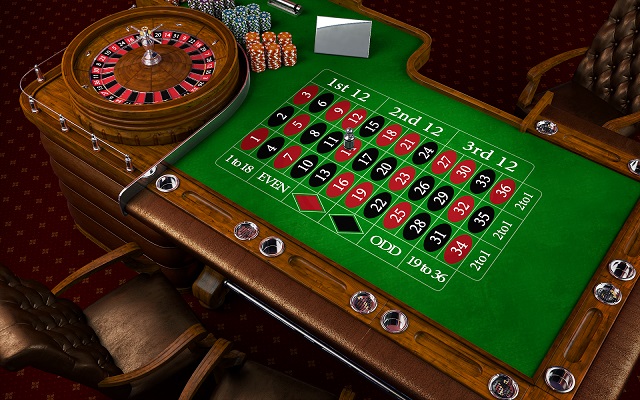 4. Azure Blackjack with Drops & Wins
Azure Blackjack is one of our favorite Pragmatic Play games. We love Blackjack games with fair rules, and Azure allows you to play with an optimal RTP of up to 99.59% - one of the highest in the live iGaming world.
This is the go-to Casino Extra game to play if you love blackjack. There are different tables for every gambler, which means that you'll get to sit wherever you like depending on your budget.
As if that wasn't enough, this game qualifies for the Drops & Wins promotion by Pragmatic Play. That means that you could be playing and win a random reward every day – even if you're not winning your blackjack bets!
3. Sakura Fortune
Not only does Sakura Fortune come with an above-average RTP of 96.58 (higher than Starburst and Book of Dead and really high for a mainstream slot game), but this Japanese-themed slot game packs a selection of in-game free spins that every fan of video slots is sure to love.
Sakura Fortune has been gaining a lot of popularity in recent years (we've seen it trending in many casinos) and it's easy to see why. Graphics are beautiful and engaging, the game is really fun to play and feels extremely dynamic, and in-game free spins make this slot one of the best that you can play if you're a fan of Asian cultures.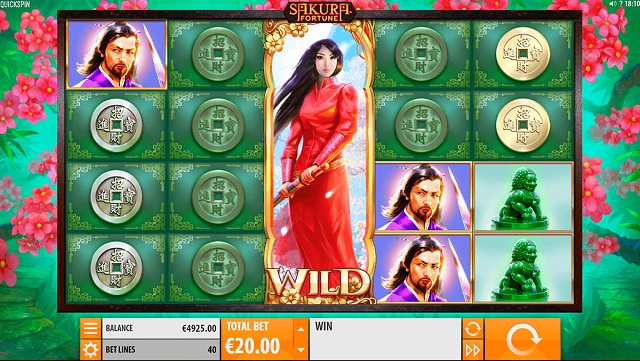 2. 100 Lucky Chiles
This slot game may not be one of those games where the reels explode in bonus prizes round after round, but its 100 paylines make it really fun to play. This casino slot also lacks a collection of in-game bonuses like free spins and crazily-priced bonus rounds, but don't fear; the slot has an incredible set of wilds and wild-related rewards that will maximize your winnings with a little bit of luck.
This Mexican-themed slot is extremely fun to play and one that every fan of good soundtracks is sure to love. Albeit not the most profitable game on our list, we had the most fun playing 100 Lucky Chiles in the casino. If you don't mind a relatively below-average RTP, you'll love this game.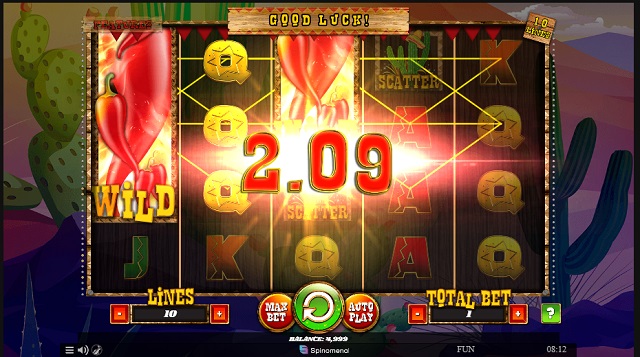 1. Dragon Pearls: Hold & Win
Dragon Pearls comes with the amazing Hold & Win feature, and that's basically the sole reason why we're giving this slot the number one spot on our list. It provides us with something different from what we're used to seeing in most casino slots, whilst also giving us the chance to make rounds feel more engaging than in standard video slot games.
The maximum win of this game is rather low, sitting at just 1,000 times the amount of your stake. However, the fact that you can hold some symbols after a spin changes the way you play the game every single round. Will you look for letter symbols, wilds, or dragons? Options are unlimited in this Chinese-themed online slot!
It's ideal for those looking to play without spending a lot of money. Low-stakes gambling at Dragon Pearls is really fun.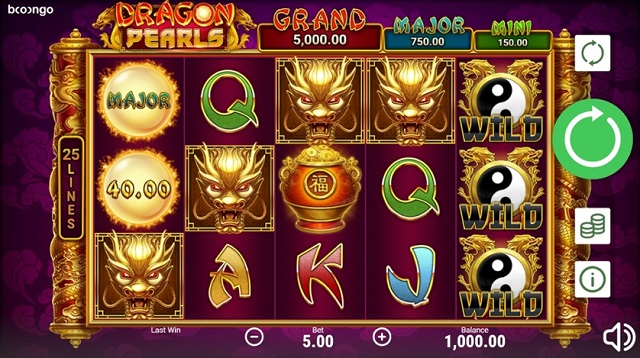 Why We Chose These Games?
When we make our list of best games in which to earn a lot of money, we often focus on providing our readers with a list of quality casino slots with high RTP rates. However, this time, we've taken a different approach. We're providing you with a list based both on RTP and how good the player experience is.
You can only go so far playing for the money when you're not having fun, after all.
These casino games share a level of excitement that not many other games at Casino Extra can offer you. On top of that, some provide you with crazy high RTP rates, such as Azure Blackjack, on top of letting you play for incredible Pragmatic Play rewards.
RTP
The RTP, or return to player percentage, is the amount of money that you are expected to keep after playing a casino game for a while. Every casino game has RTP, but skill-based games are often the only ones where players can actively influence it. Other games, such as slots, may only have their RTP influenced by placing high-value bets.
We prioritize letting our readers know about games with RTP rates that don't go below the 95% mark. There is nothing more detrimental to game enjoyment than the feeling of not being able to win a single dime!
Player Experience
Another aspect that we've taken into consideration is the player experience. There are a lot of games that promise insane rewards but simply aren't that fun to play. The best example of this is the Mega Moolah slot, which can let you win millions of euros in rewards but has a very simple concept when it comes to gameplay aspects.
All games included here are really fun to play. The slots that we've recommended are great games with in-game free spins and multipliers. They are newer slots than usual, too, which means that graphics are top-notch.
If you're looking to have fun as well as make some extra money, the selection of Casino Extra games is one to behold.
Should You Play Skill-Based Games or Opt for Slots?
Are you still undecided as to which game on this list you should be playing? Don't worry, we're going to give you a quick overview of both types of games. That way, you should be able to make a more informed decision.
Online slots are better for those that don't think that they have what it takes to beat the house in their own games. Skill-based games require know-how, while slots rely on luck and bet value to overcome the house edge
Players with know-how about skill-based games should play them if given the chance. A standard blackjack player with no knowledge of basic strategy would face an RTP of around 97%, while experienced gamblers could increase it to 99.5% or even more
The Pragmatic Play Drops & Wins promo is available in Azure Blackjack. Don't miss the chance to get randomly rewarded while playing card games!
Bonuses to Play Casino Extra Games for Free
The Casino Extra comes packed with a handful of amazing rewards that you can't miss. The Casino Extra bonuses are aplenty and the site's welcome bonus is just too good not to claim. We'll tell you more about the Casino Extra welcome bonus to play slots and table games for free, and then we'll make a quick overview of its other rewards!
Casino Extra Welcome Bonus
At the Casino Extra, you will be able to claim up to €350 in free rewards with one simple deposit. That's not all, though – you'll also have the chance to claim 100 free spins with ANY deposit worth at least €10. The site lets you claim amazing bonuses from the moment you create your account, so be sure not to miss out on them!
Other Casino Extra Bonuses
If you think that the Casino Extra welcome bonus is too good but you're left wanting for more, then fear not. This online casino has many other ways for players to earn crazy rewards and claim any prize that their minds may demand. Here are some of our favorite ones:
Daily Drops – The popular Pragmatic Play promotion is available at Casino Extra. Play games and win random prizes every day!
Playson Jackpots – You can play some Playson games and earn the chance to collect weekly jackpots at Casino Extra
Battle Royale – Get the chance to play Battle Royale against other casino players and come out on top to claim the biggest prize!
The Best Casino Extra Games to Win Free Cash Await!
We've told you all about the best Casino Extra games to properly enjoy your experience in the casino. The site's welcome bonus is also one that you simply can't miss, and the number of prizes that the site offers to slot players is too vast to miss out on.
Choose your favorite casino game and decide how much money you want to spend to begin your journey. There's no need to spend a lot if you don't want t; all of these games allow you to play with small minimum bets – including roulette and blackjack!
Last updated
January 14, 2022