Do you have the Magic Touch?
BitStarz newest promotion promises more riches than Gringotts Bank… and that's really saying something! Magic Castle Adventure - Level Up will see you cast spells, mix potions, and spin the reels across 40 levels that'll have you holding onto your hippogriff like never before.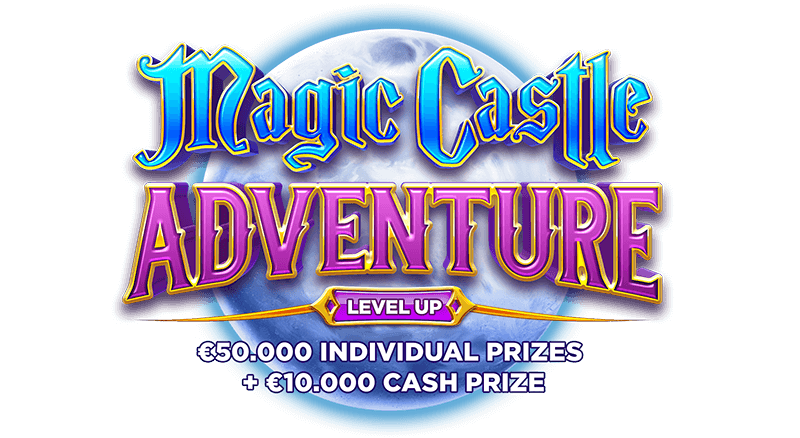 You'll need to summon every ounce of courage as you work your way through chamber after ghoulish chamber, sweeping up a share of a €50,000 individual prize pool as you go. Emerge triumphant at Level 40 and the grand prize of €10,000 cash will be yours - now if that's not enough to blow your cape up, we don't know what will.
Climb aboard your Firebolt, don your Deathly Hallows and get ready for the most mystical and sorcerous event of the year with BitStarz and Magic Castle Adventure - Level Up!
How to Play Magic Castle Adventure?
Play any game at BitStarz.
Reach the next level.
Get a prize credited to your account.
Terms & Conditions
The promotion runs from 13:00 CEST May 31, 2021 - 15:00 CEST July 16, 2021.
Only real money bets will count towards the promotion. Any bonus money bets will not register.
Minimum risk wagering on table games will not count towards your turnover (including, but not limited to, betting on both red and black at the same time, etc). If this practice is discovered and found to be taking place, the player will be banned from the promotion.
Table games contribute 5% towards the turnover for the promotion.
All slot games contribute 100% towards the turnover for the promotion.
All prizes come with a 10x wagering requirement.
As you wager in the casino, you will reach new levels by reaching a new milestone in the progression bar. As soon as you've filled it up, you will reach another level. Each successive level and milestone increases in difficulty as you progress through the adventure.
Prizes are credited immediately.
Players with closed accounts prior to receiving a prize will forfeit their reward.
BitStarz reserves the right to amend the level requirements and prizes at any given moment.
Only the first player reaching the top level of the tournament will receive the prize consisting of €10,000 cash.
BitStarz reserves the right to ban players who are deemed as trying to abuse the promotion.
BitStarz reserves the right to withdraw the promotion at any time.
BitStarz general terms and conditions apply.
Enjoyed this article? Please help us by sharing: