Best Bitcoin Bonus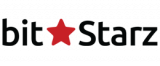 The BitStarz Slot Wars Tournament - All You Need to Know!
The BitStarz casino has elegantly made its way as one of the best (if not THE best) online bitcoin casino that you'll come across on the internet. They offer users the chance to wager their own money however they want in the webs most lucrative online casino games, and you get to use your own bitcoin wallet to make deposits and withdrawals however you see fit. Honestly, what's not to love about that?
In any case, the BitStarz casino is just not all about cool games and the best available bonuses on the internet. They also offer exclusive promos like Slot Wars, which allow you to win even more money than you would in any other game on the site if you wagered freely. You get to play the best online slots and get rewarded regardless of how things go, so what's not to love about it?
This promo (with a logo that is a clear copy of Star Wars) is meant to take you on a trip to the stars and back with some of the most lucrative online slots that you'll find on the website. Rewards are given to the best players on the site, so winners are aplenty – don't waste any time!
What are BitStarz Slot Wars?
If you're looking to get lucratively rewarded for playing slots, then you've found your match. This offer is meant to give players the chance to claim extra money and free spins to be spent on their favorite online casino games. The total prize pool is €1,000 and 250 free spins, which is meant to be shared between the top 50 winners at the end of each week.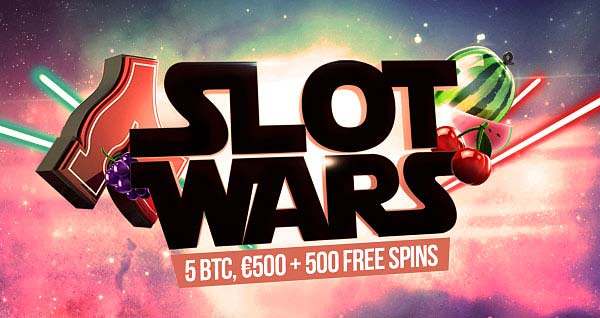 It's an ongoing promotion, which means that you can always log into the site and try your luck next week if you didn't get anything right now. Even better is the fact that the promotion is not one you can opt-in to, nor can you decide to be excluded from it. Simply playing in the BitStarz casino is enough for you to earn points that will get you ranked among the site's highest earners so you can win big.
As such, simply playing the games that BitStarz has available for its players is all you must do if you want to earn points and attempt to win in this promotion. Prizes are not as lucrative as they are in other promos reviewed here at The Casino Wizard, but with that said, you're not doing anything other than playing to participate, which makes it fully worth a shot.
How to Earn Slot Wars Points?
Quite easy, really. You'll get Slot Wars points depending on the game that you're playing. All games have the same contribution rate towards the point tally, as your points represent your winnings, so it all depends on which games give better rewards and how much money you want to bet on the site.
The more money you bet, the highest your chances of winning become. You might see this as a promotion for high rollers, but low rollers who get lucky can still win big. Let's say that you manage to hit a huge win this week and you happen to earn €2000. If no one else has earned as much money, you might get the first spot of Slot Wars and turn that into €300 – no strings attached!
This promotion is meant for you to have a shot at earning extra rewards without having to play a specific game to do it. It's only restricted on card games, as these are the only games that do not have any contribution rates towards the point tally of the week. Any other type of game, however, is available to be played and all of them offer points towards your weekly tally.
The Spoils of War – Different Places, Different Prizes
Depending on how far you go each week, you'll be eligible to collect different points on the site. Most of the prizes that you'll get with this promotion aren't really lucrative, but the most important part of it (and what makes this bonus so popular among players) is that you get to keep the money without having to comply with any additional wagering requirements.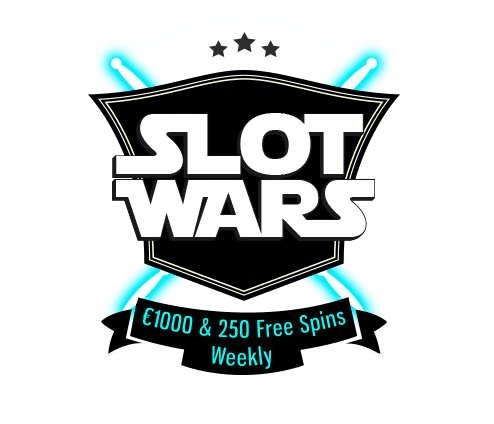 All of the prizes that you get with this bonus are wager-free, and they don't count as bonus money. You get the money deposited directly into your BitStarz account and you get to choose what to do with it. The same goes for the free spins as well – all of the free spins can be used in any game that the site has to offer and the winnings made from them are completely free of wagering requirements.
The list of prizes that get usually given away by the staff at the BitStarz casino, depending on the players' placement each week, is as follows:
1st - €300
2nd - €150
3rd - €100
4th - €60
5th - €50
6th and 7th - €40
€8th to €10th - €30
11th to 13th - €20
14th to 18th - €10
19th to 30th - €5
31st to 35th - 20 Free Spins
36th to 50th - 10 Free Spins
Keep in mind that these prizes may vary depending on how the week of wagering develops, and how the site decides to change rules. In any case, these are the most likely prizes that you might receive depending on the position in which you finish the week. The first 50 places get rewarded!
These Are the Minimum Points You Need!
Even though each week is different and the number of points needed to finish in different spots is a changing variable, there is a minimum number of points that you usually need to get in order to receive the rewards. The first spot is the most difficult to predict, as players tend to wager quite a lot of money and the difference between first and second tends to be massive.
Generally speaking, you should expect to get an average of 700 to 800 points to make it to the list of winners. In fact, 800 points should be more than enough for you to ensure a spot on the top 50 of the week. That means that you should expect to wing at least 800 points in different games if you want to be really sure that you're going to get a prize at the end of the weekly promo.
We've made a small list for you to get a better idea of the prizes and how many points you might need in order to claim each one:
Top 10 – At least 15000 points
Top 20 – At least 9000 points
Top 30 – At least 7000 points
Top 40 – At least 5000 points
Top 50 – At least 3500 points
The point total might vary, but getting the aforementioned points should be enough for you to get into each respective spot.
Slot Wars Terms and Conditions – Learn the Rules & Win
The one last thing that you should know before claiming this promotion is the rules that make it fair for players and the casino alike. There aren't many, but we've simplified them for you to be able to save as much time as possible and get straight to the fun part:
All of the bonus money and prizes should be paid within 48 hours of the promotion finishing
There are no wagering requirements and the money is given to players in cash form, not bonus money
Free spins obtained with this promotion are also free of wagering
The tournaments start each week on Sunday and end on Saturday
The site's winner's leaderboard is updated each minute, so you can always know how many points you need to get past other competitors
Last updated
September 7, 2022