How to Trick a Slot Machine to Win: All You Should Know
Cheating at slots is a serious enough offense to get you in serious trouble and could get you banned from casinos. Land-based casinos have made a point of prosecuting cheaters throughout the years. From fake coins to light wands, gamblers have been caught using these methods as they've attempted, with varying degrees of success, to cheat slot machines.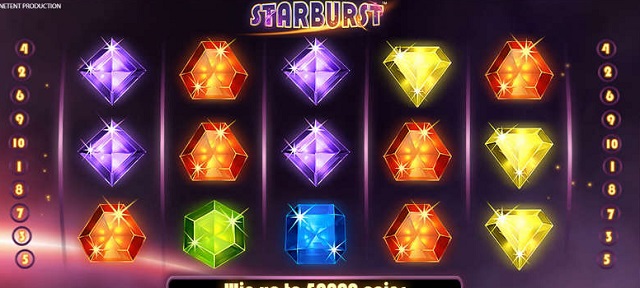 However, there are legal ways to win more often playing slot machines. In fact, playing online slot machines is arguably more profitable than playing slots on land-based casinos. Here, we'll tell you our top ways to legally trick a slot machine and maximize your chances of winning at video slots!
Are there Tricks to Winning on Slot Machines?
There are many ways to make sure the odds are as much in your favor as possible when playing online slots. Knowing how to choose the right slot machine goes a long way into giving you the best chance of getting a big win - even if you plan to use just a little bit of your own money.
Casino Wizard Tip
Look for legal ways, such as the ones listed below, to maximize your slot winnings without breaking norms to avoid getting in trouble.
So, if you're looking to play slots and win as often as possible, it's important to keep these facts in mind before you visit online casinos:
Every slot machine has a different RTP. Those three letters stand for "Return to Player", and it represents the amount of money that online casinos expect to pay out to players from all that is wagered on the slot. Online slots have an average RTP of 96%, which means that casinos expect to keep 4% of all wagered cash.
The same game could have two different RTP rates in different online casinos. Each online casino operator can choose which version of a slot to host on their site. Games like Starburst are offered to operators in different RTP versions: one has an RTP of 92%, another comes at the standard 96%. There's even a Starburst version with around 98% RTP! Always check the RTP of a casino game before you play it.
Online slots use a random number generator. This is what determines the outcome of each spin of the reels. It's of utmost importance to play in licensed casinos and only play casino games created by reliable software providers. Results are completely random, but the chances of getting winning combination vary based on the game's RTP.
Every casino slot is programmed to give the house an edge. Your own advantage comes from studying this edge and choosing the right machine to give yourself the highest chances of winning.
7 Secrets to Win on Slot Machines
Land-based casinos may not make it as easy for players to play slots and win as they did three decades ago, but online casinos do. Virtual gambling sites give you plenty of advantages that make them fundamentally and statistically better to visit than their land-based counterparts.
It's important, however, to have a deep understanding of video slots and how a virtual coin slot works before you play.
Check out these slot machine tips that you MUST know if you want to legally increase your chances of winning at slot games:
Understand How Slot Machines Work
Different slot machines have different rules. Progressive slots and fixed-jackpot games offer two fundamentally different ways of playing slots, but even games that share payout similarities have different rules.
Bonus rounds influence how consistent payouts are, whilst the technical aspects, such as the aforementioned RTP and the game's volatility, play an important role as to how slots work.
We recommend taking advantage of the demo mode to better understand how slots work. Many slots have this option available, which allows you to play with fake coins and not risk your own deposited money. You won't be able to win real cash, but demo mode is a great way to play slot games and better understand its bonus games, features, payout percentages, and winning combinations.
Opt to Play High RTP Online Slots
We always recommend our readers play slot machines with the highest possible RTP rates. Although the casino has an edge over every game it offers, the closest the RTP gets to 100%, the higher your chance of winning money in the short term.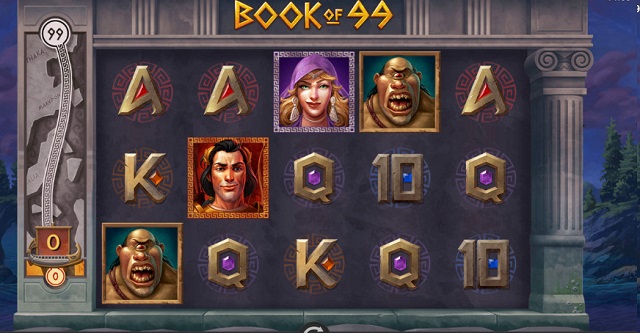 There are three ways of looking for the RTP of online slots:
Within a casino's game browser. Some casino sites make public the RTP of each game, to make it as transparent as possible for the players.
Booting up slots and looking for game info. Scroll down to find the RTP of the game. All licensed games are required to disclose their return rates.
Manually looking for the RTP of the game in the search engine of your choice. Even if the RPT isn't disclosed within the casino, you'll be able to find more information on the website of the game provider.
Choose the Right Online Casino
Never play virtual slot machines in online casinos that aren't licensed or that otherwise have a questionable reputation. If you play slot machines in rogue casinos, chances are that your big win won't be paid out. Unlicensed casinos are also more likely to offer games with lower return on player percentage of the money they spend.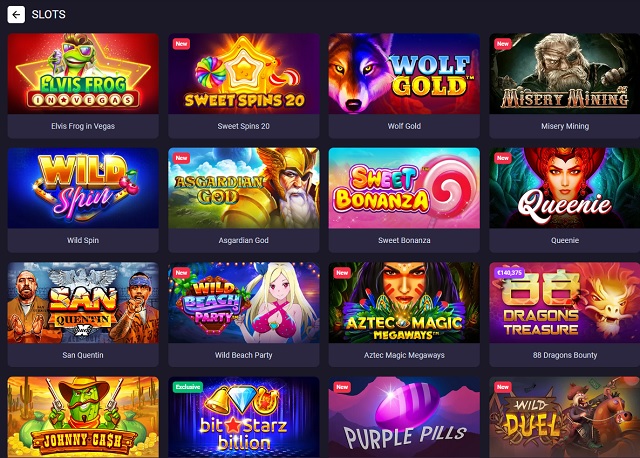 Just like the Nevada Gaming Commission licensed casinos in Las Vegas, the Malta Gaming Authority and the Curacao Gambling Commission do the same for online gambling sites. Start playing slot machines in online casinos that hold a license from either of these authorities.
Take Advantage of Online Casino Bonuses
Playing slot machines in online casinos has one key advantage over doing so on land-based sites: the widespread presence of online casino bonuses. From free cash to free spins, casino bonuses give you a chance to play virtual slot machines for free.
Progressive slots, in most cases, are banned from bonus playing.
Free spins are ideal to claim if you're a fan of online slots. Each free spin has a predetermined value, which counts as a wager to make the reels spin.
Pick as Many Lines and Coins as Possible
How many coins and active paylines are available in a slot game directly influences how a slot machine pays. Most modern slot machines don't allow players to choose active paylines, but it's important to always keep them all active to make sure that you're taking advantage of the game's real payout percentages.
Forget About Progressive Slots
Progressive jackpot slots are very popular among gamblers across the globe, but these games come with some of the lowest payout percentages in the industry. This is because progressive jackpots are built up by player bets.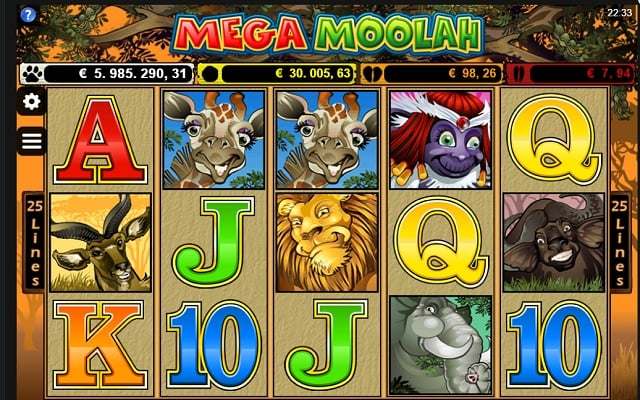 Take the world's most popular progressive slot, Mega Moolah. The game has a stated RTP of around 94%, but, if you subtract the percentage of money that is paid out with jackpots, the real RTP of the game is 88.12%. Read our Mega Moolah slot review to learn more about how it works.
Don't Sleep On Bankroll Management
The one thing more important than choosing the right slot machine is having a proper understanding of casino bankroll management. Managing your own money, as well as any bonus money given by the casino, will both play a crucial role in how much time you can spend playing slots.
The goal of successful slot machine gameplay is striking the right balance between placing bets large enough to make a significant profit if you win and controlling the amount of money that you spend to ensure that you can play slot machines for an extended period - even if you're unlucky for a few rounds in a row.
The Best Slot Machine Hacks
You're ready to win as often as possible playing online slots. Now, we're going to be taking a look at some of the most infamous methods used to win more money on most slot machines.
Many of these methods have now become worthless, as casinos use computer software instead of older technology that is now obsolete.
Keep in mind that these methods are frowned upon and, in most cases, illegal. You should avoid them at all costs if you intend to stay clear of trouble.
These have been some of the most popular methods used to cheat slot machines throughout history:
Piano wire: back in the days of one-armed bandits, opening a slot machine and attaching a piano wire to its inner whirring would allow players to manipulate how the reels rotated.
Shaved coins: these were used to fool the slot machine's optical sensor. They were generally used in conjunction with other objects of similar size, which made slot machines think a payment had been made, while in reality it was a worthless object what had been inserted to it.
Light wand: the infamous Las Vegas light wand was a simple device used in certain slots to blind their sensor or bill validator device, which would allow tricksters to turn regular wins into massive payouts.
Monkey paw: simple device that had a bent metal rod with a guitar string attached. When inserted in the slot machine's air vent, players could trigger the coin hopper and fool the slot to have it think a coin had been inserted, without even having to resort to inserting coins through the coin chute.
Our Top Casinos to Play Slot Machines
As we've said, picking the right slot machine is only part of the process that'll lead you, with some luck, towards life-changing wins. Playing in the right online casino is just as important as choosing a slot machine with a potentially high payout rate.
Thus, we're sharing with you our complete list of the best online casinos in which to play slots. These sites are licensed and accessible across most countries on Earth, giving you widespread access to the best online slots on the planet.
These are the best slot casinos that we've ever visited!
Use these Tricks & Make a Habit of Winning Slot Machine Games!
Cheating isn't legal, but using our slot machine advice to maximize your odds of winning is as legal as it gets.
Many players ignore these simple tips and set themselves up for failure without even being aware of it. You, thanks to this guide, are not like that. You now know which slots to play and which ones are better off being left alone.
Choose a reliable online casino to visit, claim your free spins or free cash bonus, and take advantage of these tips on how to trick a slot machine to win!
Last updated
September 14, 2023
Frequently asked questions
One-armed bandits were not as sophisticated as modern slots and easier to trick. Video slots require a lot of effort to trick, thanks to modern technological advancements.
You can play online slots for free with casino bonuses, or using the demo mode of these games to play with no risk (but no reward, either!).
Yes. Cheating slot machines is illegal and could get you in trouble. Las Vegas cheaters have faced jail and prosecution for many decades.
No. It is not legally possible to trick an online slot. You'd need to hack the game, which could have serious consequences.