Best Bitcoin Bonus 2022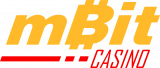 Get a 30% Bonus at mBit with the Midweek Madness Promo!
Getting weekly rewards is always a sign of a great online casino – especially when the rewards are actually worth it and make it possible for players to earn free cash. The mBit Casino 30% bonus, which all players are entitled to, makes it possible for gamblers to get a 30% deposit bonus every single week, as long as they remain active on the site.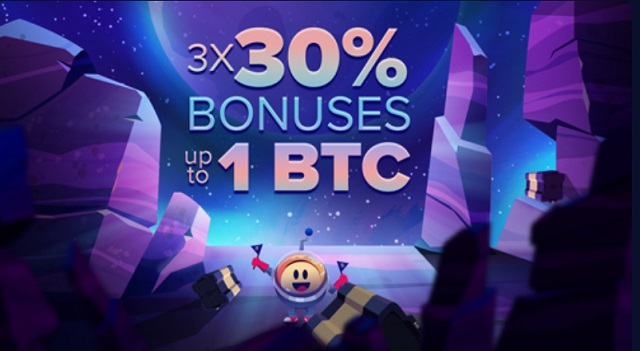 The amount of money that you will get in free cash will depend on how much money you decide to deposit yourself, so it's always good to know all about the inner workings of the offer if you want to maximize the amount of money that you will get.
Let's take a look at everything that surrounds the amazing mBit Casino Midweek Madness bonus to help you get as much cash as possible while gambling at this fantastic online casino site. Take full advantage of how the site works and try your luck at mBit Casino, one of the very best online casinos out there!
What is the mBitCasino Midweek Madness?
The mBit Casino Midweek Madness bonus is a special reload bonus that is available every week at the mBit Casino. You will need to be an active member of the site in order to qualify for the bonus and you just need to make a deposit after activating the reward for you to receive your prizes.
However, you will get a different amount of cash depending on how much money you deposit at the casino. So, the 30% reload is tied to certain deposit requirements. These are the 3 types of Midweek Madness rewards that you can claim at mBit:
10% Bonus for 0.5 mBTC deposited
20% Bonus for 2.5 mBTC deposited
30% Bonus for 5 mBTC deposited
How and When to Get the mBit Casino 30% Reload Bonus
The mBitCasino 30% reload bonus can only be claimed on Wednesday and Thursday. You can only claim the bonus once a week and it must be activated in the "Promotions" tab of the casino whenever you're about to make a qualifying deposit.
You also need to make a minimum deposit of 0.5 mBTC in order to qualify. Lower deposits can be made at the casino, but you will not receive any deposit bonus even if the offer is activated in your account.
Enjoy Your 30% Bonus at the Best Casino Games
Regardless of whether you claim the 30% cash bonus or you opt to deposit a smaller sum of cash, this online casino gives you the chance to have a world of fun with this offer. We advise you to do the following if you want to make the best of your time at the casino:
Play online slots to quickly fulfill the wagering requirement of the offer, but avoid playing low RTP slots to maximize your chances of cashing out
You cannot play games that do not contribute to the wagering requirement with this bonus active in your account. Doing so will remove all bonus funds from your casino profile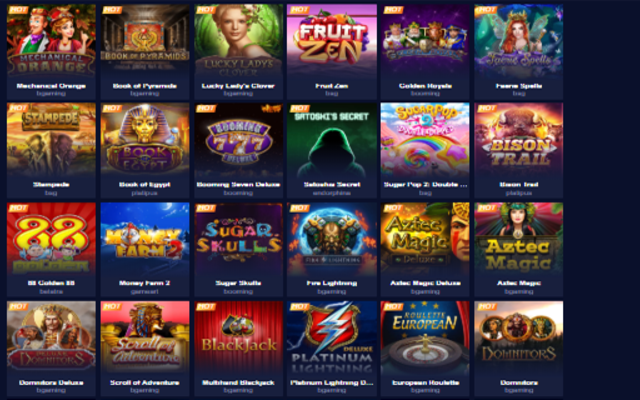 What You Should Know About the Midweek Madness Reload Bonus
The Midweek Madness bonus is subjected to a handful of important terms and conditions that you should understand first before you go and claim this amazing bonus. We know that reading the T&C of an online casino bonus can be a tad annoying, so we've gathered the most important rules here. Just read them and get ready to claim fantastic prizes at mBit.
You need to opt-in for the promotion at the site's "Promotions" page, otherwise, you will not qualify to receive the bonus even if you make a qualifying deposit
The promotion allows you to earn up to 1 BTC in free rewards, or its equivalent in other cryptocurrencies
Be sure to contact customer support if you qualify for the promotion but you somehow haven't received it after making your deposit. It's important that you get in touch with customer support before placing your first bet after making the deposit, though
The wagering requirement is 25x for 10%, 20% reload bonuses, and 35x for 30%
You have 14 days to comply with the wagering requirement before the promotion becomes invalid. You cannot have the same onus active twice in your account, so don't claim it again before complying with the requirements
Do You Want Extra mBit Bonuses? We Got Them!
The mBit Casino packs a punch when it comes to offering players the chance to claim bonuses. In fact, we'd argue that mBit Casino bonuses are some of the best offers that crypto casinos have in store for us. The Midweek Madness is just further proof that this online casino loves to reward players with free bonus money and gives you a new way to claim staggering prizes.
These are other incredible mBit bonuses that you cannot miss out on if you're a fan of crypto rewards in the best online casinos. They're all there for the taking!
Don't Wait for the Weekend to Claim Prizes with mBit Casino Midweek Reload Rewards
The mBit Casino Midweek Madness promotion is set to provide every player with a staggering sum of cash. You will first have to make the best of other site bonuses such as the mBit welcome bonus or its no deposit bonus, but the midweek madness promo is one that you cannot miss out on if you're keen to obtain fantastic prizes as you play at the mBit Casino website.
You know how much money you need to deposit if you want to take full advantage of the promo. Now, it's up to you to make a deposit at the casino and begin a journey that has one clear end in sight: a reward-filled adventure that is sure to provide you with free bonus cash every week.
Pay a visit to the mBit Casino and claim the best mBit bonuses now!
Last updated
April 15, 2022